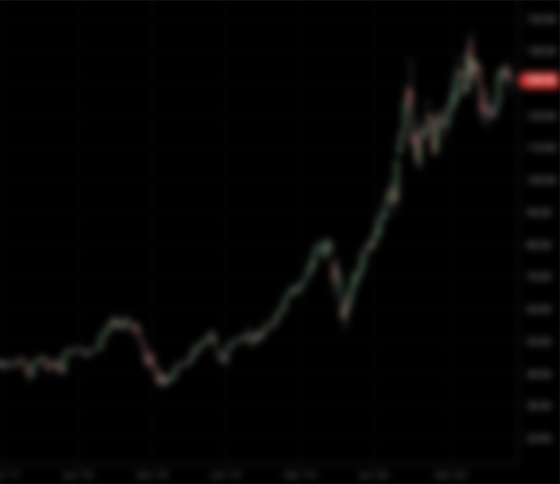 IPAX
Definitive Agreement
Intuitive Machines
Inflection Point Acquisition Corp.
Raised

$300M

CIK

1844452

SPAC Ticker

IPAXU

Merger

Intuitive Machines

Merged Ticker

Focus

Consumer, Technology
Paula Sutter has been our Executive Chairwoman since February 2021. Ms. Sutter began her career over 25 years go at the Donna Karan Company serving in a variety of roles. She currently serves on the board of ThredUp Inc. ("ThredUp"), a high-growth re-commerce platform backed by Goldman Sachs and Park West.
Ms. Sutter served as Global President of Diane von Furstenberg ("DvF") from 1999 to 2013. She joined DvF with the task of relaunching and rebuilding the brand. Ms. Sutter led DvF's transformative growth and developed a vast range of accessories and home furnishings, spearheading the company's evolution into a true lifestyle omnichannel brand. During her tenure, she built the business from its commercial launch to an iconic international brand, expanding its global footprint of freestanding DvF stores, launching DvF.com as well as establishing a substantial presence in department stores worldwide.
From 2014 to 2017, Ms. Sutter was Operating Partner at TSG Consumer Partners and CEO of TSG Fashion (collectively, "TSG"). As group CEO, Ms. Sutter provided hands-on strategic planning as well as operational and management strategy to her portfolio, which included Revolve Group, Inc. (NYSE: RVLV) ("Revolve"), Forward by Elyse Walker, Alexis Bittar, Backcountry, and Paige Denim. During her tenure at TSG, Ms. Sutter was deeply involved in the management and sales processes for Paige Denim and Alexis Bittar. Ms. Sutter was also instrumental in driving topline growth and margin expansion at Revolve which resulted in a successful IPO of the business in 2019. Additionally, Ms. Sutter helped source and diligence new investment opportunities in the broader apparel and retail space.
After leaving TSG Consumer Partners, Ms. Sutter founded Paula Sutter LLC, a brand advisory consulting firm focused on strategic planning, top line growth initiatives and product development and expansion. Beginning in 2018, she worked closely with a number of private PE- and VC-backed companies, including Alexander Wang, Mackage and MeUndies Inc. in both advisory and board of director roles, as well as advising investment firms including Lee Equity Interluxe and Permira. Ms. Sutter is also a Series A investor in Allbirds, Inc.
Ms. Sutter is a graduate of Villanova University, and currently resides in New York.
Michael Blitzer has been our co-CEO since February 2021 and a Director since January 2021. Mr. Blitzer is the founder and co-CIO of Kingstown Capital Management, which he founded in 2006 with less than $5 million of capital and grew to a multi-billion asset manager with some of the world's largest endowments and foundations as clients. Over 15 years, Kingstown has invested in public and private equities, SPACs, PIPEs, and derivatives. At Kingstown, Mr. Blitzer oversaw and participated in nearly all of the firm's investment decisions including countless public and private investments in the consumer and technology industries. Mr. Blitzer brings an in-depth understanding of public markets and has invested in a variety of corporate transactions such as spin-offs, rights offerings, public offerings, privatizations and mergers & acquisitions. He was also a public company director of Signature Group Holdings after its exit from bankruptcy in 2011, where he also sat on the audit committee, and was on the board of directors of the European mutual fund TREND AD. Mr. Blitzer began his Wall Street career at J.P. Morgan Securities in 1999 advising companies globally in private debt and equity capital raises followed by work at the investment fund Gotham Asset Management, which was founded by the author and investor Joel Greenblatt. Mr. Blitzer has taught courses in Investing at Columbia Business School for five years in the 2010s. He holds an MBA from Columbia Business School and a BS from Cornell University where he received the Cornell Tradition Fellowship. Mr. Blitzer currently sits on the board of the Executive Advisory Board of the Heilbrunn Center for Graham & Dodd Investing at Columbia Business School and is a trustee of Greens Farms Academy in Westport, CT where he is also Treasurer and Chair of the Investment Committee.
Guy Shanon has been our co-CEO and a director since February 2021. He is co-CIO of Kingstown Capital Management, where he co-manages the firm's portfolio and directs research efforts related to Kingstown's special situation investment strategy. Over the last 15 years at Kingstown Mr. Shanon has invested in the debt and equity of a wide variety of public and private consumer-oriented businesses. He was the founder and CEO of Cityfeet.com, a venture-backed internet company that was sold to Loopnet.com. He also held positions in the Financial Sponsors Group at Merrill Lynch and Jones Lang LaSalle earlier in his career. He earned an MBA from Columbia Business School, a JD from George Washington University, and an undergraduate degree from the University of Michigan. Mr. Shanon is a CFA charter holder and a former adjunct professor at Columbia Business School where he taught Security Analysis.
Brian Pitz has been our Chief Financial Officer and a director since February 2021. Mr. Pitz is Founder & CEO of Amagansett Technology Capital Partners LLC, a deep relationship and data-driven boutique advisor focused on public and private technology companies at all stages. Mr. Pitz processes all securities transactions through Four Points Capital Partners LLC, a registered broker dealer and member of FINRA and SIPC. Previously, Mr. Pitz was Managing Director and Head of Global Internet & Interactive Entertainment Investment Banking at Deutsche Bank, where he oversaw significant IPO, follow-on, convertible, M&A, and advisory deal volume. Before Deutsche Bank, Mr. Pitz spent nearly 20 years as a top Institutional Investor ranked senior equity research analyst covering the Internet, Interactive Entertainment, and related software companies at Jefferies & Co., UBS Investment Bank, Banc of America Securities LLC, and nearly a decade at Morgan Stanley as part of their top-ranked tech franchise. Mr. Pitz commenced his professional career as a consultant in the Business Consulting practice of Arthur Andersen LLP in New York.
Nicholas Shekerdemian has been a director since February 2021. Mr. Shekerdemian is the Founding Partner of The Venture Collective, a venture capital firm focused on the intersection between transformational technology and deep positive impact. The Venture Collective is backed by a series of exited founders, hedge fund managers and Fortune 500 executives and has invested in the likes of Axiom Space, Infogrid, VitroLabs, and HelixNano. Mr. Shekerdemian was previously Founder and CEO (now Chairman) of a venture backed business called Headstart. At Headstart, he received backing from investors including Peter Thiel, Y Combinator, FoundersX Ventures, Hack VC, Plug and Play, and the founders of Zynga and Unity. Mr. Shekerdemian is an advisor to the United Nations on education through the United National Technology Innovation Lab (UNTIL). Personally, Mr. Shekerdemian is an active angel investor with 30+ personal investments spanning consumer, enterprise software and biotech.