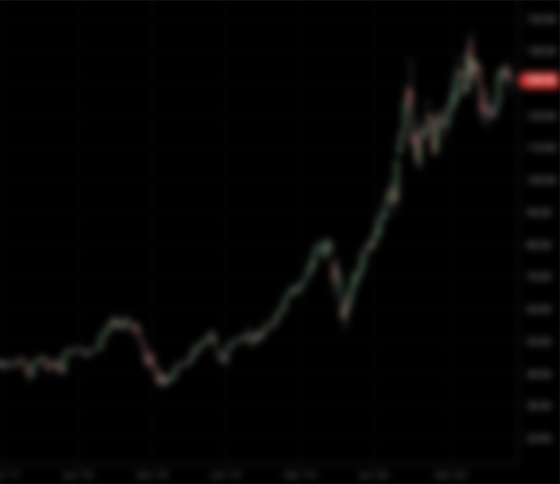 Achari Ventures Holdings Corp. I
Vikas Desai, has been a member on our board of directors and the Chief Executive Officer since its inception. In early 2018, he founded Welcan Capital, or Welcan, a predecessor of Achari Ventures, a venture capital firm focused in the cannabis industry. Achari Ventures invests in high-impact, foundational companies across early-stage plant touching and ancillary businesses and currently has a portfolio of 21 companies within the platform. Prior to Welcan, Mr. Desai was a private equity investor at Oaktree Capital Management, a $100 billion alternative asset manager, from June 2015 to June 2017, where he completed over $2 billion in transactions. Mr. Desai began his career at Morgan Stanley in the Investment Banking division from July 2013 to June 2015, focusing on real estate mergers and acquisitions and capital markets, where he completed approximately 15 deals representing approximately $15 billion in transaction value. He graduated with a Bachelor of Science in Finance & Environmental Studies from the Stern School of Business at New York University.
We believe Mr. Desai is well qualified to serve as a member of our board of directors due to his extensive strategic, operational and board experience.
Merrick Friedman, has served as our Chief Investment Officer and Corporate Secretary since February 2021. He will also serve as one of our directors following the completion of this offering. Mr. Friedman joined Welcan Capital in June 2019. Prior to joining Welcan (now Achari Ventures), Mr. Friedman spent over four years at Long Pond Capital, from January 2015 to early 2019, an approximately $3 billion long / short equity hedge fund focused on fundamental and value-oriented investing. Before joining Long Pond, from 2013 to 2014 Mr. Friedman was at The Raine Group, or Raine, a global merchant bank. At Raine, he was responsible for providing mergers and acquisitions advisory services and evaluating growth equity investments in the media, entertainment and telecommunications industries. While at Raine, Mr. Friedman completed over $30 billion in transaction value. Mr. Friedman began his career in 2012 at Deutsche Bank in the Natural Resources Investment Banking group. He graduated magna cum laude with a Bachelor of Science in Economics from the Wharton School at the University of Pennsylvania.
We believe Mr. Friedman is well qualified to serve as a member of our board of directors due to his extensive strategic, investment and board experience.
Mitchell Hara, will serve as our Chief Operating Officer and Chief Financial Officer following the completion of this offering. Mr. Hara is an accomplished corporate executive, investment banker and investor with over 30 years of experience operating in dynamic and disruptive environments in the cannabis, consumer products and retail industries. Throughout his career, he has originated, structured and negotiated over $60 billion in mergers, acquisitions, divestitures, restructurings, leveraged buyouts and structured debt and equity financings, and has helped create over $1.2 billion in shareholder value in executive roles in public and private companies. From March 2019 to March 2021, Mr. Hara served as Senior Advisor at Hand In Hand Soap, or HIHS, a high-growth, ESG-centric personal care brand with a dedicated mission of sustainability and give-back, where he also served as Interim Chief Executive Officer from September 2020 to December 2020. From 2019 to 2020, Mr. Hara was Head of Mergers & Acquisitions and Business Development at Clever Leaves International, Inc. (formerly known as Northern Swan Holdings) (NASDAQ: CLVR), believed to be one of the largest licensed cannabis cultivators and extractors, by capacity, on a global scale, where he was responsible for all of the company's investments, acquisitions and business development efforts. From 2016 to 2018, Mr. Hara was Chief Executive Officer of Beekman 1802, a high-growth, premium branded consumer products company, where he originated and executed the acquisition of its largest licensee, creating immense stockholder value. From 2011 to 2015, Mr. Hara was SVP of Corporate Strategy/Mergers and Acquisitions at HSN, Inc., then a publicly traded company, and now part of Qurate Retail Group (NASDAQ: QRTEA). At HSN, Inc. Mr. Hara launched its VC Incubator, optimized its catalog portfolio via mergers and acquisitions, and initiated and implemented its dividend and share buyback programs, creating substantial stockholder value. Prior to his operating career, Mr. Hara was a Managing Director in the Mergers & Acquisitions and Restructuring Group at Peter J. Solomon Company, from 2007 through 2010, and an Associate Director from 1996 to 1999. From 2004 to 2007, Mr. Hara was Head of Specialty Retail Investment Banking at Citigroup. From 2003 to 2004, he was a Senior Member at Hill Street Capital. From 1999 through 2001, Mr. Hara was a Director in the Retail Investment Banking Group at Merrill Lynch & Co., Inc. From 1993 through 1996, he was an Associate in the Consumer M&A Group at Wasserstein Perella & Co., Inc. Mr. Hara began his career as a Financial Analyst at Citicorp Investment Bank in Leveraged Finance and Syndication from 1986 through 1989, and was seconded to Citicorp International, KK, in Tokyo, to build the Private Placement & Loan Syndication desk from 1989 to 1991. He currently serves on the advisory boards at Grand Slam Partners, GreenWave Advisors, Kirsh Helmets and IBP Institute, and is a mentor at HBS Start Up Partners and a member of HBS Alumni Angels of Greater New York. Mr. Hara has an MBA from Harvard Business School and a BS in Finance from Syracuse University.
Seth Farbman, will serve as one of our directors following the completion of this offering. Mr. Farbman is an Executive Fellow at Yale University, primarily within the School of Management. In addition to lecturing, he provides real-world insights on business, marketing and technology to students, faculty and administration. He joined the university in November 2018, before retiring from Spotify in January 2019, where he served as Chief Marketing Officer from March 2015. During his four year tenure, Spotify grew to over 250 million customers in 65 countries, becoming the world's largest music streaming service and one of the 100 most valuable global brands. Mr. Farbman managed Spotify's B2C and B2B marketing teams, as well as public relations, customer support, brand, creative and design, marketing sciences and analytical teams. In 2018, Mr. Farbman helped Spotify accomplish one of the most successful public offerings in years. In June 2018, Mr. Farbman was named World's Most Innovative CMO by Business Insider, and, for the eighth year in a row, ranked on of Forbes' Most Influential CMO's. He was also recognized among the 50 most creative people in the world by Creativity. While at Spotify, Mr. Farbman built a best-in-class marketing and communications team that has been recognized for its unique combination of deep data and world-class creativity, which led to the internal creative team being named Advertising Age's 2018 Agency of the Year. At the Cannes Lions International Festival for Creativity, Spotify was awarded 11 Lions and named the 2018 Brand of the Year. Prior to joining Spotify, Mr. Farbman was the Chief Marketing Officer of Gap, then the world's largest specialty apparel company. In his five years at Gap, he drove a turnaround that returned the company to growth for the first time in a decade and increased the company's share price almost three-fold. He helped achieve the results by reshaping the entire global marketing function and shifting the product and marketing development to a new, younger segment of customers. He also oversaw the expansion of the Gap brand into new markets, such as China and South Africa. Before Gap, Mr. Farbman was the co-founder and President of OgilvyEarth, one of the first sustainability-focused marketing consultancy and party of the WPP/Ogilvy agency network. Recognizing the new opportunity in the sustainability movement, Mr. Farbman worked with global companies, such as DuPont, GE, Unilever, IBM, Coca-Cola and Siemens to help guide their product development roadmaps and marketing strategies to address customer demand for more environmentally and socially responsible products and services. Additionally, at the request of the United Nations Secretary-General Ban Ki-moon, he created the largest-ever pro bono consumer campaign to raise support for the U.N. effort to secure a multi-lateral environmental agreement between its member countries. Mr. Farbman began his marketing career at two mobile communications startups that merged with carriers Verizon Wireless and AT&T Wireless. He led national marketing and communications teams during the most rapid expansion of the mobile industry. Mr. Farbman is a trained journalist, working primarily for ABC and NBC television stations in the six years immediately after graduate school. Mr. Farbman currently services as a member of the board of directors of Snagajob and Dashlane, and also served as the interim Chief Executive Officer from September 2020 to February 2021. He is senior advisor to several high growth companies, including Peloton, Grubhub, Perfect Day Foods, Sunwink, Noom and The New York Times. He has an M.S. in Journalism from the S.I. Newhouse School of Communications at Syracuse University.
We believe Mr. Farbman is well qualified to serve as a member of our board of directors due to his extensive strategic, operational and board experience.
Kevin K. Albert, will serve as one of our directors following the completion of this offering. Mr. Albert is a retired investment banker. He is currently managing a portfolio of private investments, the majority of which are in the legal cannabis industry. He serves on the boards of directors of Harborside Inc. (CSE:HBOR) since October 2020, and Octavius Group Holdings Inc., (doing business as "Flow Kana") January 2020, a private company in the cannabis industry. He also serves as the Chairman of the board of Osiris Ventures, Inc. dba, NorCal Cannabis Company. Mr. Albert is also an independent director on the board of Neighborhood Holdings, Inc. a private real estate management company which enables renters to build financial equity in their homes and neighborhoods. From 2010 until his retirement in December 2019, Mr. Albert was a Senior Partner of Pantheon Ventures LLC and a member of its six-person Partnership Board. For most of his tenure at Pantheon, Mr. Albert was responsible for the firm's global business development, including all product marketing and business development activities. During this time, Pantheon's assets under management increased from approximately $25 billion to approximately $50 billion. Prior to joining Pantheon, he was a Managing Director and co-founder of Elevation Partners, a private equity firm that made investments in market-leading consumer-tech businesses such as Facebook and Yelp. Prior to Elevation, Mr. Albert worked in the investment banking division of Merrill Lynch & Co. for 24 years where, for most of this time, he served as a Managing Director and the Global Head of the Private Placement Group managing the market leading private equity fund placement business. From 2006 until 2017, Mr. Albert served as an independent director on the board of Merrill Lynch Ventures, LLC ("Merrill"), a series of private equity partnerships offered to key Merrill Lynch employees. From 1999 to 2000, he also was responsible for the middle market mergers and acquisitions group at Merrill, advising on sell-side mergers and acquisitions, primarily for clients of the firm's brokerage side. Beginning in 2010, Mr. Albert was an independent director, chairman of the audit committee and a member of the corporate governance and nominating committee of Dover Saddlery, Inc. the leading multichannel equestrian retailer in the United States prior to its purchase and take-private transaction by a private equity firm in 2015. Mr. Albert has a BA and an MBA from the University of California, Los Angeles where he continues to be involved as the Chair of the Board of Visitors of the Economics Department.
We believe Mr. Albert is well qualified to serve as a member of our board of directors due to his extensive strategic, operational and board experience.
Harry DeMott, will serve as one of our directors following the completion of this offering. Mr. DeMott is a seasoned investor, operator and board director. He is the founder and CEO of Temerity Media Inc. (d/b/a Proper), a cannabis data-business connecting customers, brands and retailers. He also acts as the interim CEO of Ticket Evolution, the ticket industry's premier B2B exchange controlled by Raptor Ventures I LP ("Raptor"), where Mr. DeMott is General Partner. Through Raptor, Mr. DeMott sits on the board of directors of Security Point Media. Outside of Raptor, Mr. DeMott sits on the board of Workhouse Group Inc. (NASDAQ:WKHS), where he previously chaired the compensation committee and is involved in a number of investment activities through Harmerle Investments and Chelsea Realty, two family owned and operated vehicles. Most recently, Mr. DeMott was CEO of Australis Capital (NASDAQ:AUSA), a spinoff of Aurora, focused on U.S. cannabis. Starting out as a board director in April 2019, Mr. DeMott was later appointed to the CEO position until a new board of directors was elected in the 2020 annual general meeting. Through Harmerle Investments, he was a seed investor in Columbia Care (NASDAQ:CCHWF) and he is also an investor in Evolvd Cannabis, Kinslips and Groundworks, the holding company for the Serra and Electric Lettuce chains of dispensaries in Oregon. Mr. DeMott has long been involved in music and entertainment investments with current investments in Hi.Fi, Violet Crown Cinemas and Urban Airship. Prior to co-founding Raptor, Mr. DeMott was an analyst at Knighthead Capital and King Street Capital, two leading distressed debt funds based in New York City. During his tenure there, and his previously co-founded hedge fund, Gothic Capital, Mr. DeMott led investments in a variety of venture capital deals such as Pandora, dMarc Broadcasting and Zing. Mr. DeMott started his career on Wall Street at Credit Lyonnais Global Partners, moving to First Boston (Credit Suisse) where he became an institutional investor ranked analyst in broadcasting. He was singled out by the Wall Street Journal as one of the leading stock pickers in his field, and while there helped raise funds for various companies in the radio, television, outdoor advertising and tower sectors. Mr. DeMott attended Trinity School before attending Princeton University where he graduated with an AB in Economics in 1988. He received an MBA in International Finance from NYU's Stern School of Business in 1991.
We believe Mr. DeMott is well qualified to serve as a member of our board of directors due to his extensive strategic, operational and board experience.
Mark A. Pelson, will serve as one of our directors following the completion of this offering. Mr. Pelson is a business manager, entrepreneur and investor with over 30 years of experience. Since 2009, Mr. Pelson is the General Partner of PCI, LLC, where he leads investments in information services and telecommunications. Prior to forming PCI, LLC, Mr. Pelson was a Managing Director at Providence Equity Partners ("Providence Equity") which he joined in 1996. Providence Equity is a leading private equity firm specializing in growth-oriented investments in media, communications, education, software and services and has over 40 billion in assets under management. Mr. Pelson has served on the boards of over a dozen Providence Equity portfolio companies, including Consolidated Communications (NASDAQ:CNSL), American Cellular Corporation, Wireless One, Madison River Telephone Company, Language Line, Telcordia and Wired Inc. Mr. Pelson was responsible for many of Providence Equity's investments in FCC wireless auctions, local, long haul and undersea fiber optic infrastructure providers, wireless data services, business services and wireless telephony. Prior to joining Providence Equity, Mr. Pelson co-founded TeleCorp, Inc., a wireless telecommunications company in 1994 which bid in early FCC spectrum auctions. He previously served from 1989 to 1994 in various management positions with AT&T, including general manager of strategic planning and mergers and acquisitions. Mr. Pelson received a Juris Doctorate from Boston University and a Bachelor of Arts degree from Cornell University.
We believe Mr. Pelson is well qualified to serve as a member of our board of directors due to his extensive strategic, operational and board experience.
Timothy J. Seymour, will serve as one of our directors following the completion of this offering. Mr. Seymour is the founder and Chief Investment Officer of Seymour Asset Management, a registered investment advisor for both asset and wealth management, since January 2014. He brings 25 years of investment experience as a portfolio manager, allocator, and capital markets professional across multiple asset classes. With a background in emerging market and new asset classes, Mr. Seymour was an early investor and participant in the cannabis sector dating back to 2016. He has established himself as a thought leader and industry insider, and has served on multiple advisory boards in the sector. Since July 2019, Mr. Seymour has served as the Portfolio Manager of Amplify Seymour Cannabis ETF (NYSE: CNBS), an actively managed strategy that provides thematic exposure in the high growth and evolving cannabis sector, and a Senior Advisor and member of the investment committee at JW Asset Management, a $1.8 billion firm specializing in cannabis hedge fund products in both public and private equity, since. Mr. Seymour was the Chief Investment Officer and co-founder of Triogem Asset Management, or Triogem, where the firm's flagship fund was a long short global equity strategy, from May 2008 to September 2013. Triogem's investment approach was rooted in running a low volatility portfolio that managed top down risks while employing a rigorous research process to bottom up stock picking. Prior to Triogem, Mr. Seymour was co-founder and Managing Partner at Red Star Asset Management, or Red Star, where the firm managed a multi-strategy fund investing across Russia and Eastern Europe, from February 2005 to July 2007. Before launching Red Star, from August 1998 to December 2004, he was a Partner and Managing Director at Troika Dialog, or Troika, which was later bought by Sberbank, a Russian state bank. At Troika, Mr. Seymour served various roles, including running the fixed income sales and trading group, launching the firm's US broker/dealer group and over overseeing all U.S. capital markets activity. Mr. Seymour started his career in November 1996 at UBS Securities, LLC, or UBS, in New York, focusing on international macro, until he left in April 1998. Mr. Seymour received his MBA in International Finance from Fordham University, after which he completed UBS' capital markets trading program, and his undergraduate degree from Georgetown University.
We believe Mr. Seymour is well qualified to serve as a member of our board of directors due to his extensive strategic, operational, an investment experience.