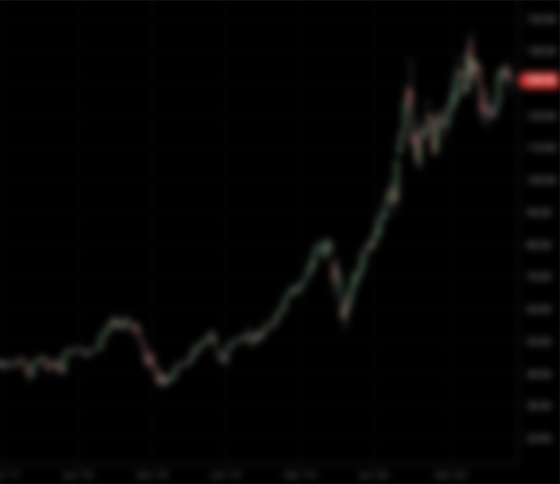 Cornerstone Investment Capital Holdings Co.
Raised

$250M

CIK

1844592

SPAC Ticker

CSICU

Focus

Technology, Financial Services, FinTech, Payment Platforms
Robert Greifeld , 63, is currently the Chairman of Virtu Financial, a leading financial technology and trading firm, Managing Partner and Co-Founder at Cornerstone Investment Capital, a financial technology investment firm, a position he has held since September 2018, and a Board Member at Capital Rock and Financeware LLC. Mr. Greifeld previously served as Chairman of the Board of Directors of Nasdaq from January 2017 until May 2017 and as a Chief Executive Officer of Nasdaq from 2003 to 2016. Prior to joining Nasdaq, Mr. Greifeld was an Executive Vice President with SunGard Data Systems and, prior to joining SunGard, was President at Automated Securities Clearance ("ASC"). Mr. Greifeld founded and chairs the USA Track & Field Foundation, which supports emerging athletes and inner-city youth athletics. Mr. Greifeld is a member of the NYU Stern Board of Overseers and a CNBC Contributor. Mr. Greifeld holds a Masters in Business from New York University, Stern School of Business, and a B.A. in English from Iona College.
Thomas Mosimann , 50, serves as a Partner of Cornerstone Investment Capital. Mr. Mosimann is also currently a Managing Director of Ordinal Holdings ManageCo, LP, a position he has held since September 2017. Mr. Mosimann has served as a director of Threatspike Labs, a next generation security monitoring service, since May 2012. Mr. Mosimann is the Founder of Aimar Capital, a FinTech investment and advisory firm. Mr. Mosimann founded jClarity, a java performance firm, in March 2012, and served as a director of jClarity from March 2012 to August 2019. Mr. Mosimann previously held multiple global roles at Morgan Stanley from November 1994 to May 2012, including as their Chief Operating Officer for the Information Technology division in Asia, Head of European Technology Business Development, and Global Head of Fixed Income Strategic Investments. Throughout his career, Mr. Mosimann has served on multiple boards of directors, of which include Markit, Tradeweb, NYSE Liffe US, Liquidity Hub, LCH European Portfolio Holdings, jClarity, and Locowise. Mr. Mosimann currently serves as the Chairman of the Aimar Foundation, an organization that helps charities by implementing technology and processes. Mr. Mosimann holds an MBA from Columbia Business School, an MBA from London Business School, and a B.A. from the University of Rochester.
John Hyde, 58, will serve on our Board following the completion of this offering. Mr. Hyde is the Founder, and has been the CEO and President of CapitalRock, a FinTech company that provides regulatory and compliance technology to financial advisors, since March 2007. In June 1986, Mr. Hyde began his career at Sterling Wentworth, a financial planning software start-up. Mr. Hyde ultimately became the President of Sterling Wentworth shortly after its sale to SunGard in 1999. Mr. Hyde worked at SunGard from February 1999 to March 2005, where he became a Group CEO and managed all front office applications across the retail brokerage, banking and insurance businesses. Mr. Hyde has also served on the board of directors for Independent Witness Inc., a black box monitoring technology company for vehicles, shipments, buildings, bridges, and various other assets. Mr. Hyde also served on the board for WorldJoy, a 501(c) nonprofit charity that has built 36 schools, six health clinics and two learning centers in Ghana. Mr. Hyde holds an MBA and B.S. in Finance from the University of Utah.
Brian O'Malley, 64, will serve on our Board following the completion of this offering. Mr. O'Malley is a member of Metrosite LLC, an early-stage investing LLC that is comprised of various FinTech Chief Information Security Officers that identify and invest in emerging security companies. From March 2002 to May 2020, Mr. O'Malley was Senior Vice President and Chief Audit Executive for Nasdaq. At Nasdaq, Mr. O'Malley oversaw the internal audit function, which assesses and controls the risks (information security, financial, regulatory, operational, and technology) for all products and services. Immediately prior to joining Nasdaq, Mr. O'Malley was responsible for building and running the security program at First USA/Bank One, one of the largest credit card issuers at that time. Prior to these roles, Mr. O'Malley worked at several organizations, including J.P. Morgan, from 1990 to 1998, Hercules, Inc., from 1988 to 1990 and the U.S. General Accounting Office, from 1978-1988. Mr. O'Malley holds an M.S. in Information Systems from George Mason University and a B.S. in Accounting from Saint Vincent. He also completed the Executive Information Systems Program at the Wharton School, University of Pennsylvania. He is a Certified Information System Auditor and a Certified Information Security Manager.
Michael T. Viola, 34, will serve on our Board following the completion of this offering. Since March 2016, Mr. Viola has served as the President of the Viola family's private investment office, located in New York City. Mr. Viola serves on the board of directors of Virtu Financial, and previously worked at Virtu Financial in a variety of roles from 2010 to 2016, most recently as a senior trader focused on foreign exchange products and global commodities. In addition, Mr. Viola is a member of the board of directors of Independent Bank Group, Inc., iAero Group, Crowheart Energy LLC and Madava Financial LLC. Mr. Viola holds a B.S. in Finance from Pepperdine University.
Anna M. Ewing, 60, will serve on our Board following the completion of this offering. Ms. Ewing is currently a board member of Financeware LLC, Orchid Insurance, a managing general underwriter providing specialty property and casualty insurance and RIMES Technologies, a leader in financial data services to the investment management community, positions she has held since June 2017, March 2019 and January 2021 respectively. From April 2017 to November 2018 Ms. Ewing was a non-executive director with NEX Group plc, a public U.K. based financial technology company providing products and services including the leading FX and fixed income electronic trade execution platforms. From December 2005 to December 2015, Ms. Ewing served as an Executive Vice President at Nasdaq, Inc, and served as Chief Information Officer of Nasdaq between 2005 and 2013. Ms. Ewing holds an MBA from the Schulich School of Business at York University and a B.A. in Economics from York University, Toronto.
Cristóbal Conde, 60, will serve on our Board following the completion of this offering. Mr. Conde is a senior advisor to Accel, Nyca Partners, and TPG Capital, a senior member of the Partnership for NYC's FinTech Innovation Lab and is the Executive in Residence at the London FinTech Innovation Lab. Mr. Conde has served as a director of Acin since January 2019, Cutover since September 2016, Digital Asset Holdings since December 2015, ErisX since November 2018, Kalyxa since June 2020, OpenGamma since October 2014 and OX Digital Health since June 2020. Mr. Conde was formerly a director of Calastone from 2013 to December 2020 and Centripetal Networks from 2014 to 2017. Mr. Conde co-founded Devon Systems, which specialized in risk management and recordkeeping systems for the interest rate and currency derivatives markets, which was later sold to SunGard. Mr. Conde joined SunGard upon the sale of Devon Systems and was promoted to President and CEO of SunGard in 1999, a position he held until 2011. Mr. Conde holds a B.Sc. in Astronomy and Physics from Yale University.