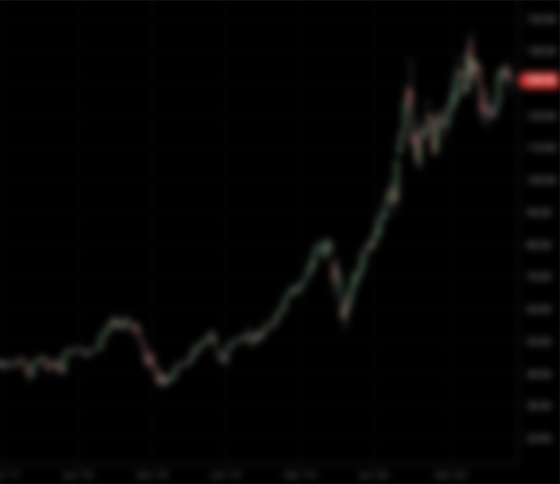 Corazon Capital V838 Monoceros Corp
Raised

$200M

CIK

1844635

Focus

Technology, Software, Ecommerce, Education
Sam Yagan, 43, is our Chairman and Chief Executive Officer . Mr. Yagan co-founded Corazon Capital in 2013. Mr. Yagan serves as the Chief Executive Officer of ShopRunner, Inc., a multi-product ecommerce platform enabling millions of members to transact billions of dollars' worth of gross merchandise value, a position he has held since 2016. In 2020, Mr. Yagan led the sale of ShopRunner to FedEx Corporation (NYSE: FDX). Prior to ShopRunner, Mr. Yagan served as the Vice-Chairman of Match Group (NASDAQ: MTCH), a position he assumed in 2016 after leading the company as Chief Executive Officer through a period of explosive growth that culminated in its IPO in 2015. Mr. Yagan's prior entrepreneurial ventures in the consumer internet sector include SparkNotes, still the dominant brand of study guides, and MetaMachine, Inc., once the largest peer-to-peer file-sharing network in the world. Mr. Yagan sold SparkNotes to iTurf, Inc. and then to Barnes & Noble, Inc., where he served as Publisher and oversaw the expansion of the digitally-native brand into a multi-platform media business. Mr. Yagan also co-founded OkCupid in 2003, which he led as its CEO through its sale to Match Group in 2011. In 2009, Mr. Yagan co-founded Excelerate Labs (now Techstars Chicago), a leading start-up accelerator, and served as its first Managing Director. Mr. Yagan sits on the board of several private companies, including The Duchossois Group, SpotHero, Brilliant Worldwide, and Grindr. He previously served on the Digital Advisory Council at Target Corp (NYSE: TGT), the Stanford Graduate School of Business Management Board, and as an advisor to Proctor & Gamble (NYSE: PG). Mr. Yagan also sits on the boards of four non-profits: Start Early, Leaders in Tech, Illinois Mathematics & Science Academy Fund Board, and Rush University Medical Center. Mr. Yagan has earned recognition on TIME Magazine's "100 Most Influential People in the World," Fortune Magazine 's "40 Under 40," Crain's Chicago "Tech 50" and "40 Under 40," Billboard Magazine's "30 Under 30," and ranked #19 on Silicon Alley Insider 's "Most Inspiring and Influential People." Mr. Yagan holds a B.A. with honors in Applied Mathematics and Economics from Harvard College and an M.B.A. from the Stanford Graduate School of Business, earning distinctions as a Siebel Scholar, an Arjay Miller Scholar, and the Henry Ford Scholar, the latter of which Stanford awards annually to each class's valedictorian.
Steve Farsht, 50, is our Chief Financial Officer and director . Mr. Farsht co-founded Corazon Capital in 2013 and acts as one of its Managing Directors. Mr. Farsht co-ran Techstars Chicago from 2013 to 2014 and served as a Board Member from 2013 to 2017. Mr. Farsht currently serves on the boards of TradingView (a Techstars Chicago portfolio company), KetoNatural Pet Foods, VarunaTech, and Heretik. Mr. Farsht also spent sixteen months as COO of Tap.me, from 2011 to 2013, leading its sale to MediaMath. Mr. Farsht served as a General Partner with Norwest Equity Partners. From 1998 to 2007, he invested $280 million of equity in thirteen management buyouts, recapitalizations, and growth capital investments across a breadth of industries and supported his platform companies in completing nine add-on acquisitions. Mr. Farsht served on seven boards and led the sale of several companies to strategic and financial buyers. Mr. Farsht transitioned out of his private equity career in 2007 by taking on the CEO role of NEP portfolio company DCM Services. In that role, Mr. Farsht led the creation of the company's vision, strategy, and core values. Mr. Farsht retooled the management team and restructured operations while growing market share by almost 80% over his four-year tenure. Earlier in his career, Mr. Farsht spent four years at Arthur Anderson from 1992 to 1996 as a senior auditor and M&A due diligence consultant; he currently maintains his CPA Inactive designation. Mr. Farsht has earned recognition as a member of Crain's Chicago "Tech 50." Mr. Farsht holds an M.B.A. from Northwestern's Kellogg School of Management, where he served as a Lecturer of Entrepreneurship and Innovation, and a B.A. in Accountancy from the University of Wisconsin—​Madison.
Phil Schwarz, 42, our Chief Strategy Officer , serves as a Principal at Corazon Capital, a position he has held since 2016. From 2014 to 2016, Mr. Schwarz served as the Chief Marketing Officer of Tinder, the world's leading dating business. Mr. Schwarz oversaw the company's brand, growth, and user retention efforts worldwide, driving a period of explosive user growth and global expansion, including serving as a member of the executive team that launched Tinder's revenue products, up to and beyond Match Group's IPO in late 2015. Mr. Schwarz's prior roles include Vice President of Growth Initiatives at Match Group, which he held in 2014, as well as Executive Director at Kaplan and Kaplan Ventures (then part of the Washington Post Company), which he held from 2010 to 2014, where Mr. Schwarz co-founded the Kaplan/Techstars EdTech Accelerator, whose graduates have raised more than $250 million in funding. At Kaplan, Mr. Schwarz also invested in early stage EdTech companies, served on boards of directors for Kaplan Ventures' portfolio companies, and executed a series of corporate acquisitions. Earlier in his career, Mr. Schwarz served as an Associate Director at UBS Investment Bank from 2008 to 2010, advising companies on public offerings and buy- and sell-side M&A. Prior to that, Mr. Schwarz led numerous technology product development efforts for the Blue Cross Blue Shield Association, Vitria Technology, and BP Amoco, and served as a Management Consultant at PricewaterhouseCoopers. Mr. Schwarz holds an M.B.A. with honors from the University of Chicago Booth School of Business, where he guest lectures on Start-up Marketing, and a B.B.A., cum laude, from Ohio University's College of Business.
Mike Gamson, 43, is a director nominee . Mr. Gamson brings over twenty years of experience in building and scaling teams, with particularly unparalleled expertise in enterprise sales. Mr. Gamson currently serves as the CEO of Relativity, a global legal and compliance technology company, a position he has held since 2019. Prior to Relativity, Mr. Gamson spent eleven years in a variety of leadership positions at LinkedIn, including serving on the executive team which, under CEO Jeff Weiner, drove LinkedIn's $26 billion sale to Microsoft in 2016. Mr. Gamson's tenure at LinkedIn prior to and after the Microsoft acquisition includes SVP of Global Solutions, from 2011 to 2019, a role in which he built and managed a team of 5,000 employees across more than thirty offices worldwide, focusing on servicing corporate customers in three primary areas: talent solutions, marketing solutions, and sales solutions. Mr. Gamson and his team helped enterprises leverage LinkedIn to transform the way they hire, market, sell, and learn. During this time, Mike developed a deep passion for developing fast-growing, diverse, customer-centric teams. In 2019, Mike received the Entrepreneurial Champion Award for his contributions to the Chicago start-up ecosystem that include his prolific angel investing track record. Mr. Gamson has a long-standing relationship with Mr. Yagan, including serving together on the Board of Directors of SpotHero, co-investing in several start-ups, sitting on ShopRunner's board of directors, and as an LP in two of Corazon's funds. Mr. Gamson holds a B.A. in Comparative Religions and Fine Arts from Amherst College.
Brooke Skinner Ricketts, 40, is a director nominee . Ms. Skinner Ricketts serves as Chief Experience Officer at Cars.com (NYSE: CARS), a position she has held since 2019, where she oversees both product and marketing. Ms. Skinner Ricketts has developed deep expertise in marketing and has passion for the power of marketing to drive business growth, and the potential to leverage marketing, product, and technology as a complete value generating system. An operator through and through, Ms. Skinner Ricketts has led both business turnarounds and digital transformations. Prior to joining Cars.com in 2016, Ms. Skinner Ricketts was Head of Brand Strategy at Twitter from 2014 to 2016 and also held positions in marketing at SC Johnson/​FCB and Digitas, developing expertise that spans both branding and performance campaigns and strategies that include analytics, SEO, media, design, and product. Ms. Skinner Ricketts helped take Cars.com and HyreCar (Nasdaq: HYRE) public in 2017 and 2018, respectively, sits on HyreCar's board of directors and contributes as a civic leader in her community, founding she100, and serving as a director of Cubs Charities and Housing Opportunities for Women. Ms. Skinner Ricketts has earned recognition as a member of Crain's Chicago "Tech 50" and "40 Under 40" and as a member of The Chicago Network, Leadership Greater Chicago, and the Economic Club of Chicago. Ms. Skinner Ricketts holds a B.A. in Politics, Law and Society, and Art History from Bard College at Simon's Rock.
Christian Rudder, 45, is a director nominee . Mr. Rudder's entrepreneurial endeavours date back over twenty years, when he joined as one of Mr. Yagan's first teammates at SparkNotes. With Mr. Yagan, Mr. Rudder co-founded OkCupid, where he created its award-winning blog, developed novel new products, and introduced many business model innovations. Mr. Rudder served as the President of OkCupid from 2012 to 2015 after its acquisition by Match Group in 2011, driving its most prolific period of financial growth. In 2017, Mr. Rudder co-founded and led StellarX, a currency trading platform built on the Stellar universal marketplace. In 2020, Mr. Rudder co-founded Archean Biologics, a company building a universal cure for the flu, and he also currently serves as a senior product advisor for Grindr, Inc. Throughout these experiences, Mr. Rudder has established himself as one of the industry's most thoughtful and accomplished digital product leaders. Rounding out his talents, Mr. Rudder has toured the globe with his indie rock band, Bishop Allen; wrote a New York Times best-selling book, Dataclysm; and holds a B.A. in Mathematics with honors from Harvard College.