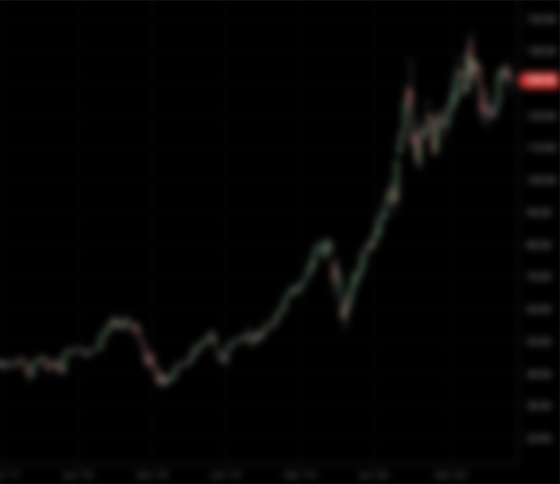 B Capital Technology Opportunities Corp.
Raised

$200M

CIK

1844740

Focus

Technology, Consumer, Financial Services, Healthcare, Wellness, Industrial, Transportation
Howard Morgan, Chairman Howard Morgan has served as our Chairman since inception. From 1968-1972, Dr. Morgan served as an Assistant Professor of Operations Research and Computer Science at Cornell University and from 1971-1972, he worked as a Visiting Professor of Applied Mathematics at Caltech. Dr. Morgan later served as a Professor of Decision Sciences at the Wharton School of the University of Pennsylvania and Professor of Computer Science at the Moore School at the University of Pennsylvania from 1972-1985. In 1982, Dr. Morgan began transitioning out of academia and cofounded Renaissance Technologies with Dr. James Simons, serving as President until mid-1989. At Renaissance Technologies, Dr. Morgan supervised venture capital investments in high-growth, technology companies along with consulting on the development of infrastructure for algorithmic trading. In 1989, Dr. Morgan became President of the Arca Group, a consulting and venture capital investment management firm that nurtures early stage companies and takes them from seed stage through initial public offering. In 2004, while maintaining a role at Arca Group Inc., Dr. Morgan co-founded First Round Capital, a seed stage venture fund and worked there until 2020. In 2016, Dr. Morgan became Co-Founder and Chairman at B Capital Group, based in the firm's New York office. Dr. Morgan has served on a number of public company boards including Franklin Electronic Publishers and Internet Brands. He has also been chairman or a member of the board of directors of numerous private companies including: Axial, SingleStore (MemSQL), Kentik and such nonprofits as Cold Spring Harbor Laboratories, New York Public Library and Math for America. Dr. Morgan currently serves on the boards of Augury Technologies Corp., Gust Inc., Idealab Studio LLC, Myndyou, Inc., Nacre Capital Private co., and Seed-x Technologies. Dr. Morgan received a Ph.D. in Operations Research from Cornell University, and a B.S. in Physics from City College of the City University of New York.
Raj Ganguly, Chief Executive Officer and Director Raj Ganguly has served as our CEO since inception. From 1998-2000, Mr. Ganguly was a senior analyst at Marakon Associates and from 2000-2001 he worked as a product development lead at Miradiant, one of the first internet payments startups. From 2001-2002, Mr. Ganguly was employed as an executive with the British food and beverage giant Diageo. In 2004, Mr. Ganguly transitioned to a role at McKinsey & Company where he worked as a Senior Engagement Manager in the firm's Technology, Media, and Telecom Practice. After leaving McKinsey in 2007, Mr. Ganguly joined Bain Capital as a Vice President, with a focus on conducting operational due diligence and driving growth through operational improvements in portfolio companies across the United States and Asia. During his time at Bain Capital, Mr. Ganguly had significant involvement in the diligence and boards of numerous investments including Skylark, Genpact, and Burlington Coat Factory. He also served as the co-leader of the firm's global technology initiative. Mr. Ganguly left Bain Capital in 2013 to become a general partner at Velos Partners Management, LLC, where he worked until 2015, when he joined B Capital Group where he is a Co-Founder and Co-Managing General Partner. Mr. Ganguly is based in B Capital's Los Angeles office and also serves as Senior Advisor to the Boston Consulting Group. Mr. Ganguly currently severs on the boards of Atomwise, Evidation Health, Winmore, Inc., and Journea, Inc. Mr. Ganguly earned an MBA from Harvard Business School, and a BSE and BAS (summa cum laude) from the University of Pennsylvania's Wharton School and School of Engineering and Applied Science, where he graduated from the Management & Technology Program as a Benjamin Franklin Scholar and Joseph Wharton Scholar.
We believe that Mr. Ganguly's operational and investment expertise qualifies him to serve on our board.
Kabir Narang, President Kabir Narang has served as our President since inception. Mr. Narang was an associate at McKinsey & Co. from 2000-2003, a project leader at The Boston Consulting Group from 2003-2006, and an associate at Warburg Pincus, a global private equity firm from 2006-2008. From 2008-2017, Mr. Narang worked as Managing Director at Fidelity Growth Partners which is currently known as Eight Roads Ventures India. During his time at Eight Roads, Mr. Narang served on several Boards including Greenlight Planet, Icertis, Northern Arc (formerly called IFMR Capital) and Shadowfax. After leaving Eight Roads, Mr. Narang became a Founding General Partner at B Capital Group, based in the firm's Singapore office. At B Capital, Mr. Narang chairs the global Investment Committee and serves on the Board of Icertis. At B Capital, Mr. Narang has also led or co-led investments in companies across Asia and the US including DailyHunt, Icertis, Innovaccer, Kopi Kenangan and Khatabook. Cumulatively, Mr. Narang has 15 years of experience across private equity and growth investing. Mr. Narang earned an M.B.A from Oxford University, and a B.A. in Mathematics from St. Stephen's College.
Angela C. Huang, Vice President and Director Angela Huang has served as our Vice President since inception. Ms. Huang was an associate attorney at Clear Gottlieb Steen and Hamilton from 2008-2011 and Linklaters from 2011-2013. At both firms, Ms. Huang advised private equity and hedge funds and launched public market offerings. In 2013, Ms. Huang became a Managing Director at Hillhouse Capital, a global private and public equity fund manager with a focus in Asia, where she was involved in mergers and acquisitions, securities offerings, venture capital, and joint ventures across the region in Asia and the United States. Ms. Huang left Hillhouse in 2020 to become a Managing Director at EE Capital where she leads investments in private equity and hedge funds and has deep experience in investments in Southeast Asia, China and the United States. Ms. Huang has substantial experience in public and private market transactions, with a focus on cross-border transactions and she currently sits on the board of Fifth Wall Acquisition Corp. I. Ms. Huang earned a JD from Columbia University, where she was a Harlan Fiske Stone Scholar, and a B.A. from Princeton University (magna cum laude).
We believe that Ms. Huang's legal and capital markets expertise qualify her to serve on our board.
Bruce Aust, Independent Director Nominee Mr. Aust worked for Fidelity Investments from 1986-1998. There, he held numerous roles within the firm's retail brokerage unit. In 1998, Mr. Aust Joined Nasdaq where he served as Vice President Western Region, Executive Vice President, and Vice Chairman. During his tenure at Nasdaq, Mr. Aust led Nasdaq's new listings and capital market business as well as global business development and C-suite relationship management with 3,900 companies on Nasdaq's 16 listing markets worldwide. He also worked closely with Nasdaq's Global Listing Services unit to assist clients and prospective clients worldwide. During Mr. Aust's tenure of over 20 years, Nasdaq won some of the largest IPOs in Nasdaq history including Google, Facebook, Tesla, Carlyle Group, and Baidu. Mr. Aust has assisted over 300 companies with public listings while developing relationships with leading Nasdaq listed company CEOs. Mr. Aust also served as president of the Nasdaq Entrepreneurial Center, located in San Francisco, and played an integral role in its creation and launch. The Entrepreneurial Center is a nonprofit organization funded by the Nasdaq Educational Foundation designed to engage emerging entrepreneurs through events, hands-on mentorship, and education. Mr. Aust retired from Nasdaq in 2019 and began serving as a strategic advisor and board member at AUST.LLC in 2020, a strategic advisor for 150BOND in 2020, and a strategic advisor at Anthemis Group in 2021. Mr. Aust has a B.S. in Business and Economics from the University of Southern Mississippi.
We believe that Mr. Aust's substantial capital markets and IPO experience qualifies him to serve on our board.