Merged into Prenetics, ticker now PRE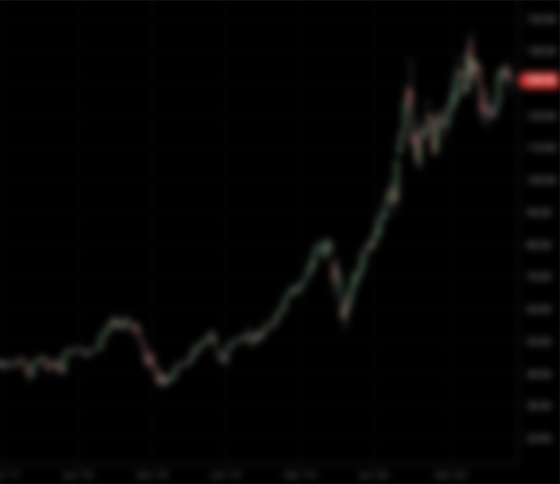 PRE
Prenetics
| | | | |
| --- | --- | --- | --- |
| First | 2021-07-16 | $7.98 | |
| Merger | 2022-06-14 | $4.02 | 50% |
| Merger +6mo | 2022-12-14 | $2.00 | 75% |
| Recent | 2023-03-21 | $0.87 | 89% |
Artisan Acquisition Corp.
Raised

$300M

CIK

1844840

SPAC Ticker

ARTAU

Merger

Prenetics

Merged Ticker

PRE

Focus

Healthcare, Consumer, Technology
Mr. Cheng Yin Pan (Ben), our Chief Executive Officer and Director , is currently the Managing Partner at C Ventures, where he leads its sought-after deals and actively engages in major venture capital and private equity investments across the sectors of healthcare, consumer and technology. Named as "China's Top 20 Most Outstanding Investor" by Lieyun.com in 2020, Mr. Cheng has helped execute many investments in the aforementioned "unicorns", such as Xpeng Motors, NIO, JD Logistics, Gojek, FTA, Xiaohongshu and Pony.ai. Under Mr. Cheng's leadership, C Ventures also invested in GritWorld, a 3D visual graphics rendering engine, and the investment was awarded ChinaVenture's "Top 10 AI & Big Data Deals" in 2019. Mr. Cheng is also a member of the Advisory Committee of Vertex SEA Fund, a subsidiary of Temasek Holdings, and a member of Venture Committee of Hong Kong Venture Capital and Private Equity Association. Mr. Cheng has also served as a General Manager at NWD since March 2016. Prior to his current roles, Mr. Cheng was an investment banker at Bank of America Merrill Lynch and Standard Chartered Bank. Mr. Cheng's deal sheet in the Greater China region includes, among others, major corporate finance transactions such as the US$510 million Hong Kong listing of WuXi Biologics (HKEx: 2269) in 2017, the US$3.3 billion take-private of WuXi PharmaTech in 2015, and Temasek's US$5.7 billion investment in Watson's in 2014 and US$2.1 billion acquisition of ING's insurance business in Hong Kong, Macau and Thailand in 2013. Mr. Cheng holds a bachelor's degree in Quantitative Finance with honors from The Chinese University of Hong Kong.
Mr. William Keller, our independent director nominee , is an experienced professional in the pharmaceuticals industry. Mr. Keller was the Chairman of Coland Holdings (Taiwan Stock Exchange: 4144), a biopharmaceutical company, from December 2010 to December 2020 and currently serves an independent director of WuXi Biologics (HKEx: 2269), Hua Medicine (HKEx: 2552) and Cathay Biotech, an industrial biotechnology company listed on the STAR board. Previously, Mr. Keller has served as the Chairman of HBM Biomed China Partners, the Vice Chairman of the Shanghai Association of Enterprises with Foreign Investment (SAEFI), the Chairman of Rdpac (Research based foreign Pharmaceutical Association China), the Deputy General Manager of Zhangjiang Biotech and Pharmaceutical Base Development Co. Ltd., an independent director at Alexion Pharmaceuticals, Inc. (NASDAQ: ALXN), China Nuokang Bio Pharmaceutical Inc. and Fosun Pharmaceutical Co. ltd., and a supervisor and board member of TaiGen Biopharmaceuticals Holding Limited (Taiwan Stock Exchange: 4157). Prior to founding Keller Pharma Consultancy, a pharmaceutical consulting firm focusing on market entry strategies for foreign biotech companies into the Chinese market, in 2003, Mr. Keller joined Roche Group in Basel in 1972 and served in several marketing and General Manager positions at Roche Group in South America and Asia until 2003. From 1990 to 2003, he successfully oversaw and established Roche in China as General Manager of Roche China Ltd. and Shanghai Roche Pharmaceutical Ltd., covering Vitamins and Fine Chemical, Diagnostics and pharmaceutical businesses.
Mr. Mitch Garber, C.M., our independent director nominee , has served as the Chairman of Invest in Canada, a Canadian federal government agency responsible for foreign investment, since March 2018 and the Chairman of Cirque du Soleil from August 2015 to September 2020. From 2013 to 2017, Mr. Garber was the President and CEO of Caesars Acquisition Company. Mr. Garber also served as the CEO of PartyGaming Plc/PartyBwin from 2006 to 2008 and the CEO of Optimal Payments/Paysafe from 2003 to 2006. Mr. Garber is currently a board member of the Seattle Kraken of the NHL, Rackspace, LANVIN, Wolford, Shutterfly and Aiola. Mr. Garber has successfully held leadership roles at companies listed on Nasdaq, Toronto and London stock exchanges as well as private companies controlled by private equity firms TPG and Apollo. Mr. Garber holds an undergraduate degree from McGill University, a law degree from the University of Ottawa and an honorary doctorate from the University of Ottawa. Mr. Garber was awarded the Order of Canada in 2019.
Mr. Fan (Frank) Yu, our independent director nominee , is the founder, CEO and CIO of Ally Bridge Group, a global healthcare-focused, multi-strategy investment group with a portfolio of healthcare investments in the U.S., China and Europe. Mr. Yu carries a strong track record as an investment manager and dealmaker across multiple funds, strategies and geographies encompassing the U.S., China and Europe. Mr. Yu completed his university education and started his career in New York before working in Hong Kong for over two decades. Previously, Mr. Yu was Managing Director and Head of China Investments at Och-Ziff Capital Management ("OZ"), a leading global hedge fund. Prior to OZ, Mr. Yu was a Managing Director at Goldman Sachs in Hong Kong, where he headed several business units and played instrumental roles in significant restructuring, financing and M&A transactions of leading Chinese companies. Mr. Yu also advised leading global institutions on their China and Asia strategies and transactions. Before Goldman Sachs, Mr. Yu worked at Moody's in New York, and then Credit Suisse in London and Hong Kong. Since 2010, Mr. Yu has founded, launched and managed multiple funds covering venture, growth, buyout and hedge fund investing from China to the U.S. to Europe. Mr. Yu excels in originating and executing major investment themes such as global life science investing, which has become the primary focus of Mr. Yu and ABG, creating significant deals such as the landmark $3.3 billion take-private of WuXi Pharmatech from the NYSE in 2015, and leading the $300 million Series-C investment in GRAIL in 2018. He has expertise in cementing strategic transactions between emerging players and industry leaders across the U.S., China and Europe. Mr. Yu holds a bachelor's degree from Queens College, City University of New York.
Mr. Sean O'Neill, our independent director nominee , is the Chief Digital Officer of Dr. Martens (LSE: DOCS), a British footwear and clothing brand that was listed on the London Stock Exchange in January 2021 at a value of £3.7 billion. Mr. O'Neill joined Dr. Martens in April 2018 as its Global Chief Digital Officer and a member of its Global Leadership Team, spearheading the digital transformation of the Company and shifting a wholesale-dominated business to become a Direct-to-Consumer business. Before joining Dr. Martens, Mr. O'Neill served as the Group Chief Operating Officer at Sun Capital Partners, overseeing all of the fund's global consumer portfolio companies. Prior to that, Mr. O'Neill was an Operational Advisor at Lion Capital from 2013 to 2017, specializing in improving the portfolio's digital, retail and wholesale channels. Mr. O'Neill has also held operating roles with Gucci Group, Burberry, AllSaints and H&M. Mr. O'Neill started his career in finance, working at Merrill Lynch as an investment banker with the consumer products group, and has held roles managing investments for Advent International and Grupo Ferre Rangel. Mr. O'Neill holds a Bachelor of Science degree in business administration from Boston University.