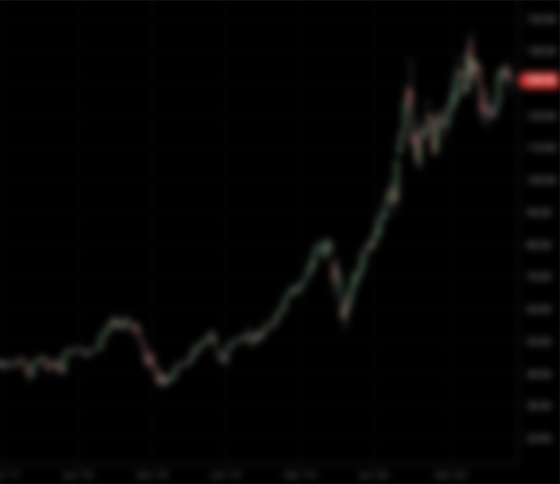 Shelter Acquisition Corp I
Raised

$221M

CIK

1844908

Focus

PropTech, Technology
Jack Chandler has served as the Chairman of our board of directors and our Chief Investment Officer since December 2020. In September 2017, Mr. Chandler founded Majesteka Investments Holdings LLC, a private firm which provides integrated strategic leadership and capital for emerging disruptive companies at the intersection of real estate, asset management, and technology, where he currently serves as its Manager. Prior to founding Majesteka Investments, Mr. Chandler served as Global Head and Chairman of Real Estate at BlackRock, Inc. from 2011 until September 2017. Prior to joining BlackRock in 2011, Mr. Chandler began his career with LaSalle Investment Management where he served in numerous capacities over 25 years, including as the Global Chief Investment Officer, as well as the Chief Executive Officer and Executive Chairman for the Asia-Pacific region. He is the former Chairman of the Urban Land Institute (ULI) Americas Executive Committee, as well as Treasurer and a member of ULI's Global Board of Trustees. Additionally, Mr. Chandler is a founding member of the ULI Technology Council. Mr. Chandler served as a strategic advisor for Waltz Inc. from December 2017 to June 2019 and currently serves as a board member for Nuveen Global Cities REIT, a position he has held since January 2018. He also currently serves as a member of the board of advisors of CrowdStreet, iBorrow L.P., Regent Properties, and Home Partners of America, positions he has held since July 2020, June 2017, August 2019 and June 2017, respectively. Mr. Chandler received his bachelor's degree from the University of Massachusetts, summa cum laude, and his Master of Business Administration from Harvard Business School. We believe Mr. Chandler's operational and executive experience make him well-qualified to serve as a member of our board of directors.
Christopher Keber has served as our Chief Executive Officer and a member of our board of directors since December 2020. Mr. Keber founded Three Oaks Capital LLC in October 2020, a private advisory firm dedicated to the real estate and PropTech sector, where he currently serves as Chief Executive Officer. Mr. Keber served as Senior Advisor to the McCourt family from January 2019 to October 2020 and previously served as Head of Investments and Strategy at McCourt Global from September 2017 to December 2018, where he managed a global real estate portfolio, as well as a tech-enabled venture capital portfolio. Before McCourt, Mr. Keber joined Hines Interests Limited Partners in 2012, a global real estate firm with approximately $144.0 billion of assets under management, where he served as Co-Head of Global Capital Markets and Senior Managing Director, and subsequently as a Senior Advisor, until May 2017. Prior to that, Mr. Keber led the Capital Markets Group at Starwood Capital Group, a real estate private equity firm with approximately $60.0 billion of assets under management. Mr. Keber began his career as a member of the Real Estate Private Funds Group at Credit Suisse. Mr. Keber received his bachelor's degree from Georgetown University and his MBA from The University of North Carolina, Kenan-Flagler Business School. He holds FINRA Series 7, 63 and 24 licensure. Mr. Keber has served as a member of the Urban Land Institute (ULI) Technology Council since January 2018 and as a member of the board of advisors of CrowdStreet since July 2017. He previously served as a member of the board of directors of Fullstack Modular from 2017-2020. We believe Mr. Keber's operational and executive experience make him well-qualified to serve as a member of our board of directors.
Danion Fielding has served as our Chief Financial Officer since January 2021. Mr. Fielding is a seasoned finance and technology executive with over 20 years of experience. Mr. Fielding was formerly the Vice President, Chief Financial Officer and Treasurer of Getty Realty Corp. (NYSE: GTY), a publicly traded real estate investment trust, from February 2016 until December 2020. Prior to that time, Mr. Fielding held various positions in commercial real estate, technology and finance with Wilbraham Capital, Inc., The Moinian Group, Nationwide Health Properties, Inc., J.P. Morgan Securities Inc., Eyestorm Media, PricewaterhouseCoopers and Daiwa Securities. Mr. Fielding earned an MBA from The University of North Carolina, Kenan-Flagler Business School, a M.Sc. from University College London and a M.Eng. from the University of Manchester.
Kathleen Collins has served as our Chief Operating Officer since February 2021. Ms. Collins has spent the last ten years advising and investing in technology companies, with a focus on real estate technology. Most recently she has been an investor at Fifth Wall since June 2020, a venture capital firm focused on technology for the built world. Ms. Collins also has principal investment experience from Industry Ventures, where she worked from 2015 to 2018 and leading proptech- and fintech-focused venture capital firms, Metaprop and Edison Partners, where she worked while pursuing her MBA from 2018 to 2020. Ms. Collins began her career at Bulger Partners (acquired by Ernst & Young in 2018), an advisory firm providing investment banking and strategy consulting to technology companies, where she worked from 2012 to 2015. Ms. Collins received her MBA from Columbia Business School, MA in Management from Durham University, and BA from Dartmouth College.
Whitney Topping has served as our Chief Communications Officer since February 2021 Ms. Topping has more than twenty years of public relations and marketing experience, representing technology, financial services and consumer brands in both agency and in-house environments. She co-founded Walker Communications in February 2020, where she works with a number of investment firms to tell the stories of their portfolio companies, and to build the profiles of their investors. Prior to founding Walker Communications, Ms. Topping was a Senior Consultant at The Outcast Agency from August 2014 to February 2020. Over the last few years, she has helped launch venture-backed construction tech and mortgage tech companies, as well as supported the expansion of a large co-working and co-living brand. Previously, she served as a director of marketing at Bliss, a then-division of Starwood Hotels & Resorts from March 2005 to November 2010. Ms. Topping received her BA from Boston College.
Chris Bledsoe has served as our EVP, Strategic Investments since February 2021. Mr. Bledsoe is a co-founder of London-based micro-housing operator Dandi Lifestyle Limited, which he co-founded in June 2020, and co-founder and former CEO of Ollie, a pioneer of the co-living category, which he co-founded in 2014. Chris' experience encompasses a range of real estate development competencies, including deal underwriting of complex mixed-use real estate projects, familiarity with municipal zoning and building codes in major markets, project management, and corresponding technology solutions. Prior to Ollie, Mr. Bledsoe spent more than a decade in public markets, both as a buy-side investor at Citadel Investment Group and as a sell-side equity research analyst at JPMorgan from August 2003 to August 2004, Lehman Brothers from August 2004 to September 2008 and Barclays from October 2008 to October 2009. Mr. Bledsoe received his BS/BA from Georgetown University and his MBA from Georgetown University's McDonough School of Business.
Anthony Foxx will be a member of our board of directors . Mr. Foxx is currently chief policy officer and advisor to the president and chief executive officer of Lyft, which he joined in October 2018. In addition to his duties at Lyft, since 2018, Mr. Foxx has advised AutoTech Ventures, LLC, a Silicon Valley venture capital firm that focuses on surface transportation technology, and Hyperloop One, a new transportation technology inspired by Elon Musk and Tullco Investors. Prior to joining Lyft, Mr. Foxx served as the seventeenth United States Secretary of Transportation from 2013 to 2017. Under Mr. Foxx's leadership, the Department of Transportation (DOT) established a first-ever policy framework for the safe integration of self-driving vehicles and leveraged $350 million in public and private funding to demonstrate how smart technology can change cities and local communities. Mr. Foxx developed the Obama Administration's first surface transportation bill and worked on a bipartisan basis to get its congressional incarnation, the Fixing America's Surface Transportation Act, passed. He launched the DOT's first, and the Administration's most successful, Smart City Challenge, engaging more than seventy cities to develop their own strategies to incorporate new technologies into their transportation networks. Previously, Mr. Foxx served as the mayor of Charlotte, North Carolina, from 2009 to 2013. First elected to the Charlotte City Council in 2005, upon his 2009 mayoral victory he became the youngest mayor in Charlotte's history and its second African-American mayor. Mr. Foxx has served on the Board of Directors for Martin Marietta Materials, Inc. (NYSE: MLM) and CDW Corporation since 2020. Mr. Foxx received a BA from Davidson College and JD from New York University.
Erin Lantz will be a member of our board of directors . Ms. Lantz is a tech executive and strategic operator skilled at rapidly growing businesses and using technology to disrupt and innovate within traditional, heavily regulated industries. Since April 2020, she has served as the Chief Revenue Officer of Ethos, a fintech company that uses technology and predictive analytics to transform the traditionally long and cumbersome life insurance process into a modern, digital experience. Prior to Ethos, Ms. Lantz spent nearly 10 years from July 2010 to April 2020 leading Zillow's (NASDAQ: Z) Mortgage business where she transformed it from a pure lead generation business to include a loan origination business as well as a B2B lender software business and grew annual revenue from $1M to $100M. Prior to Zillow, she held various roles at Bank of America and the Boston Consulting Group. Ms. Lantz has served on the TrueCar (NASDAQ: TRUE) board since 2016 and serves on the Audit, Nominating & Governance committees. She also previously served on the board of Washington Federal (NASDAQ: WAFD) and served on the Risk and Regulatory Compliance committees. Ms. Lantz holds an MBA from Harvard Business School and a BA from the University of Pennsylvania where she graduated summa cum laude and phi beta kappa.
David Panton will be a member of our board of directors . Mr. Panton is a Partner at Navigation Capital Partners, which he co-founded in 2006, and has served as a Managing Partner of SPAC Opportunity Partners, Navigation Capital's SPAC operations group, since its establishment in 2018. In addition to his roles at Navigation Capital, Mr. Panton is also the Chairman of Panton Equity Partners, a private family office, which he founded in 2012. He has 20 years of investment banking and private equity experience and has sourced and led over 20 control transactions in various industries (including the telecom, media, and technology industry) with an aggregate enterprise value of over $5 billion, including successful sales of portfolio companies to buyers such as Dell Inc., the Blackstone Group, and One Equity Partners. Mr. Panton is a co-founder and former Chief Strategy Officer of American Virtual Cloud Technologies (Nasdaq: AVCT), which previously raised $310 million in July 2017 as Pensare Acquisition Corp., and completed an acquisition of Computex Technology Solutions in April 2020. In January 2021, Mr. Panton was appointed to the board of directors of D and Z Media Acquisition Corp., a special purpose acquisition company targeting an acquisition in the media, education technology and related industries. We believe Mr. Panton is well-qualified to serve as a director due to his extensive investment experience, his operational experience and his experience in dealing with strategic matters of relating to special purpose acquisition companies. Mr. Panton received his AB from Princeton University, DPhil from University of Oxford, and J.D. from Harvard Law School.