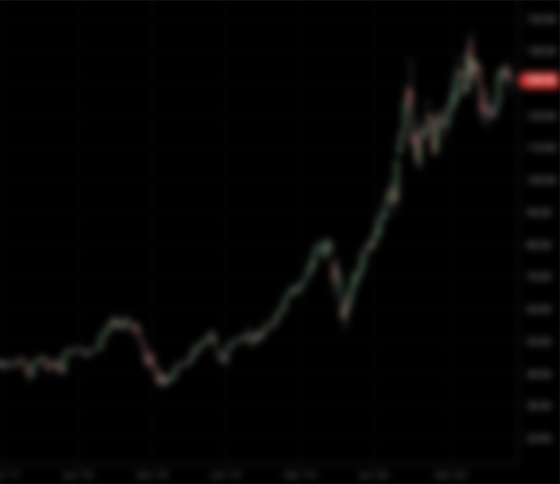 Dr. Frank Litvack has been our Chief Executive Officer and a director since our inception. Dr. Litvack is an interventional cardiologist and formerly Co-Director of the Cardiovascular Intervention Center at Cedars Sinai in Los Angeles and a Professor of Medicine at UCLA. A native of Montreal, Dr. Litvack completed his medical school and internal medicine residency at McGill University and his cardiology fellowship at Cedars Sinai. He is the author of more than one hundred medical publications and has an extensive background in healthcare ranging from clinical practice, research and founding/operating several companies. Dr. Litvack co-founded Advanced Interventional Systems a developer of excimer laser systems that merged with Spectranetics, Progressive Angioplasty Systems that developed the balloon delivery systems for the first Johnson & Johnson stent and was acquired by United States Surgical, and was Chairman of Savacor, the developer of a device for heart failure that was acquired by St. Jude Medical. Dr. Litvack was Chairman and CEO of Conor Medsystems that was acquired by Johnson and Johnson for $1.4 billion and Director of One Lambda Inc. at the time it was sold to Thermo Fisher Scientific for more than $900 million. He is currently Chairman of Capricor Therapeutics a biotechnology company, Credence MedSystems a drug delivery company, V Wave Medical a Heart Failure company and Director of Levation Pharma a specialty pharmaceutical company in the area of facial aesthetics that he co-founded. Most recently he was, by way of Pura Vida Investments, an early investor and Board Member of MedAvail Inc., a disruptive player in the evolving technology enabled pharmacy space. In 2018, he co-founded Trialtech Medical Inc., a software and services company in the clinical trial recruiting space. Trialtech was sold to Scarritt Sciences Group in December 2020. In 2012 he co-founded and remains a Member in Pura Vida Investments LLC a successful healthcare fund with over $1 billion in assets under management that invests in both public and private companies. Dr. Litvack is the recipient of several awards including an American Heart Association Young Investigator Award, the Leon Goldman Medical Excellence Award for contributions to the field of biomedical optics and the United States Space Technology and Space Foundation Hall of Fame for pioneering work with the excimer laser. In addition, he serves as Director of nonprofits including the Cardiovascular Research Foundation and the Tannenbaum Open Science Institute at McGill University. We believe Dr. Litvack is qualified to serve on our board of directors due to his extensive experience in academic medicine, clinical care, basic research and clinical research, as a medical technology entrepreneur, executive officer and board member, and healthcare company investing.
Scott Huennekens has been the Chairman of our board of directors since our inception. Mr. Huennekens is a successful Medical Technology CEO, Chairman, board member, entrepreneur, and investor, having been involved in one of those roles in more than 20 startup, growth and public companies with market valuations that have totaled over $20 billion and more importantly over 20 million patients that have benefited from the therapies and diagnostics of these companies. He is also a leading speaker and one of the top thought leaders in medical devices industry having been a part of transforming many medical specialties with his vision. His current professional affiliations include Executive Chairman of Acutus Medical which is creating the future of electrophysiology diagnosis and treatment, he was Chairman for the Acutus IPO in 2020, Chairman of Envista, a global dental company, he was Chairman for the Envista IPO in 2019, Board Member of Nuvasive where he is assisting in their robotic and digital transformation for minimally invasive spine surgery, Board Member of ViewRay which is transforming radiation oncology with MRI guidance, and a number of other boards of private healthcare companies at various stages in their lifecycle. Lastly he is currently an advisor to Peloton Equity, 8VC and Accelmed Equity and past Chairman and board member of the MDMA. Previously, Mr. Huennekens was President and CEO of Verb Surgical. He joined as the start-up's first employee in a surgical robotics joint venture created by Google and Johnson & Johnson to revolutionize the future of surgery which Johnson & Johnson subsequently acquired. Verb's vision was accomplished with robotics, connectivity, AI and machine learning, advanced instrumentation and enhanced visualization and navigation. Prior to Verb, Mr. Huennekens led Volcano Corp., a leader in minimally invasive therapy guidance in interventional cardiology, as its first and only President and CEO, from start-up in 2002 to its IPO in 2006 and sale to Philips in 2015 for $1.2 billion. Mr. Huennekens also was President and CEO of Digirad from 1997 to 2002 and Executive Chairman of EndoChoice for its IPO in 2015 and subsequent sale to Boston Scientific. Prior to Digirad, he worked at Edwards LifeSciences on artificial hearts, heart values and bypass surgery products. Other past affiliations include nine other public and/or VC funded medtech and biotech company boards of which six have resulted in exits for over $300 million. He received a B.S. in Business Administration, magna cum laude, from the University of Southern California and earned his MBA from the Harvard Business School. Mr. Huennekens has also been awarded E&Y's entrepreneur of the year award twice and was recognized by Goldman Sachs in 2016, 2017, and 2018 as one of the 100 most intriguing entrepreneurs at its annual Builders & Innovators conference and was named by Fierce Biotech in 2015 as one of the 25 most influential people in biopharma. We believe Mr. Huennekens is qualified to serve on our board of directors due to his extensive management, operational, oversight and investment experience as a chief executive officer, chairman, board member and investor of medtech companies.
John Blake serves as our Chief Financial Officer . Mr. Blake has over 16 years of corporate finance experience including strategic and operational responsibilities, as well as public and private financings, and mergers and acquisitions. Mr. Blake concurrently serves as Chief Financial Officer of Provisio Medical, Inc., a private early-stage company developing innovative endovascular medical devices, since January 2021. Mr. Blake served as Chief Financial Officer of Second Sight Medical Products, Inc., a Nasdaq listed developer of novel artificial vision prosthetics, from March 2018 to September 2020. Mr. Blake previously served as Senior Vice President, Finance and other senior financial leadership roles, from March 2015 to March 2018, at aTyr Pharma, a Nasdaq listed biotechnology company. Mr. Blake served as a global finance director at Volcano Corp., a formerly Nasdaq listed medical device company, from March 2010 to March 2015 and as the SEC Reporting Manager from November 2008 to March 2010. Mr. Blake holds a Master of Business Administration from the University of Southern California and is a Certified Public Accountant. In addition, Mr. Blake has completed leadership executive education at Harvard Business School and the Strategic Financial Leadership Program at Stanford Graduate School of Business.
Michal Geva is a Managing Partner and Co-Founder at Triventures, a venture capital firm with $200M AUM, investing in opportunities that transform healthcare. The fund's primary focus is on early stage data driven start-ups that deliver breakthrough solutions in fields such as genomics, e-commerce health services, wellness, decision support, diagnostics, health data marketplaces, disruptive medical devices and more. She currently participates on the boards of Bioprotect, Cathworks, Colospan, EyeYon, EarlySense, GlassesUSA, Medisafe, Tailormed and Vi and previously participated on the boards of 6over6, Apica, MST and Orthospace. Ms. Geva co-founded Triventures in 2009. She has 25 years of executive management experience in medtech and digital health startups in Israel and the US at companies such as ByPass, AST (acquired by BSC), GI View, TriReme Medical (IPO) and others. Ms. Geva's accumulated track record of exits includes: 6over6 (acquired by 1-800 Contacts), Orthospace (acquired by Stryker), MST (acquired by Transenterix), and Apica (acquired by Thoratec). In 2017, Ms. Geva was recognized as one of the 50 most influential women in Israel by Globes, Israel's leading financial journal and in 2011 she was recognized as one of the 40 most promising leaders in Israel under the age of 40 by The Marker, Israel's leading business journal. We believe Ms. Geva is qualified to serve on our board of directors due to her extensive investment, managerial and oversight experience as an investor and board member of healthcare companies.
Renee Gaeta serves as Chief Financial Officer of Establishment Labs, a global medical technology company focused on the breast aesthetics and reconstruction market that designs, develops, manufactures and markets an innovative portfolio of silicone gel-filled breast implants, branded as Motiva Implants®. Renee spearheaded a successful Initial Public Offering (net proceeds of $71.5 million) for Establishment Labs in July 2018, and a follow-on offering (net proceeds of $63.9M) in January 2020. Ms. Gaeta also serves on the board of SeaSpine, a rapidly growing orthopedic spine medical device company. Renee's previous positions include Corporate Controller at Sientra, Inc. and Advisory Director at KPMG LLP. Renee is a Certified Public Accountant and holds a B.S. in Accounting from Loyola Marymount University. We believe Ms. Gaeta is qualified to serve on our board of directors due to her accounting, financial and managerial experience.
Dr. Siddhartha C. Kadia was formerly President and CEO of EAG Laboratories, a global scientific services company providing analytical testing and consulting solutions, from 2014 through 2018. Prior to joining EAG Laboratories, Dr. Kadia spent nine years with Life Technologies Corporation and its predecessor Invitrogen Corporation. Dr. Kadia held a number of leadership positions, including President of the Life Sciences Division, Chief Marketing Officer, President of Life Technologies Greater China and President of Life Technologies Japan Ltd. Prior to joining Life Technologies, Dr. Kadia was a management consultant at McKinsey & Company in the Healthcare Practice, assisting global medical device companies, local and state governments and healthcare providers. Dr. Kadia earned a B.E. in electronics and telecommunications from Gujarat University in India, an M.S. in biomedical engineering from Rutgers University, and a Ph.D. in biomedical engineering from Johns Hopkins University. He currently serves as a board member of ALS Limited, an ASX listed company headquartered in Australia and NuVasive, Inc. Dr. Kadia's board experience also includes service as a director of several private companies, as well as prior public company board service as a director of Volcano Corp., Newport Corporation and Horizon Discovery Group plc. We believe Dr. Kadia is qualified to serve on our board of directors due to his managerial and oversight experience.