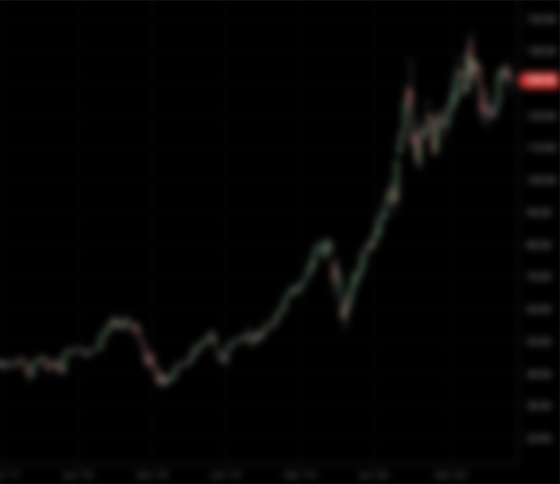 APAC
Definitive Agreement
DigiAsia
StoneBridge Acquisition Corp.
Raised

$200M

CIK

1844981

SPAC Ticker

APACU

Merger

DigiAsia

Merged Ticker

Focus

Consumer, Technology, Telecommunications, Software, FinTech, Media, Ecommerce, Renewable Energy
Bhargava Marepally has served as our Chief Executive Officer and a director since our inception. Mr. Marepally, as the CEO and founder of GSS Infotech, comes with over 20 years of experience in the IT Services Industry. GSS made it to the "Forbes' list of Asia's 200 Best Under $1 Billion" in 2009. Mr. Marepally led an acquisition led growth strategy that included buyout of ATEC, Infospectrum and System Dynamix. He is a serial entrepreneur with stakes in several services firms across four continents serving several fortune 500 clients. He holds a double Masters degree from the prestigious BITS, Pilani. He is a member of many technology and management associations worldwide. We believe Mr. Marepally to be qualified to serve as a director because of his extensive retail, operational, financial and accounting experience.
Prabhu Antony has served as our President and a director since our inception. Mr. Antony is a Co-Founder at Sett & Lucas, a Hong Kong headquartered financial institution that specializes in cross border mergers & acquisitions. As an M&A advisor, he has won several awards from the M&A Advisor Forum, the global thought leader in M&A. In 2016 he was awarded Investment Banker of the Year. In 2017 the acquisition of Starpoint by Day & Zimmerman won the M&A deal of the Year ($50 million - $75 million), and Mr. Antony was the deal lead at Sett & Lucas who advised Starpoint. In 2014 he was awarded the 5th Annual 40 Under 40 M&A Advisor Recognition (the dealmaker category). Mr. Antony is also the fund manager at Linus Ventures, a $200 million family office fund (based on AUM as on December 31, 2020) that manages secondary market and Pre-IPO investments. He has had several notable investments and eventual exits, which include secondary market pre-IPO investments into Docusign and Palantir exited through IPOs, a late stage investment into Meetup exited through acquisition by Wework and an early stage investment in Supr Daily exited through an acquisition by Swiggy, an Asian food delivery Unicorn. He holds a bachelor's degree in electronics and instrumentation engineering, a Masters in business administration and a post graduate diploma in international business. Mr. Antony is an alumni of the Wharton School of the University of Pennsylvania and Anna University in India. We believe Mr. Antony to be qualified to serve as a director because of his extensive network of contacts and finance experience.
Richard Saldanha will serve as our director upon the effective date of the registration statement of which this prospectus forms a part. Mr. Saldanha is responsible for audit, compliance, corporate governance and board supervision. He will also be leveraging his private equity connections to identify the right target in India. Mr. Saldanha's career spans over 50 years across a gamut of leadership functions that ranged from manufacturing and planning to corporate development and general management. He has been a board member since the mid 80's on several boards of directors nationally and internationally. He served as an executive director of Blackstone India and was responsible for operational excellence of portfolio companies. He also served on the board of the Times Group as an executive director, a leading Indian media and publishing conglomerate to help build organizational capability, culture and competitiveness. He also served at the board level as Chairman with Trans Maldivian Airways (awarded the "World's Leading Seaplane Operator" by the Word Travel Awards for four consecutive years from 2017 to 2020). A graduate Mechanical Engineer, he served Hindustan Lever & Unilever plc with distinction for 30 years. He spent almost 10 years in Latin America. Rose to be a Chairman and CEO of Unilever Peru and a member of the Unilever Latin America Board. He returned to India as Managing Director of Haldia Petrochemicals Ltd. Mr. Saldanha is always been actively involved with NGOs and CSR initiatives. We believe Mr. Saldanha to be qualified to serve as a director because of his extensive management experience.
Sylvia Barnes will serve as our director upon the effective date of the registration statement of which this prospectus forms a part. Ms. Barnes will be responsible for target assessment of companies in the ESG segment with a focus on renewable and sustainable energy markets. Ms. Barnes has over 30 years of financial experience and a background in engineering. Ms. Barnes is an owner and co-founder of Tanda Resources LLC, a privately-held energy company, and since 2015 has been a principal involved in investments and consulting, including upstream oil & gas and alternative energy including wind and solar. Ms. Barnes has over 30 years of financial experience and a background in engineering. From 2011 – 2015, Ms. Barnes served as Managing Director and Group Head for KeyBanc Capital Markets Oil & Gas Investment and Corporate Banking Group and was a member of the firm's Executive Committee. Prior to joining KeyBanc, Ms. Barnes was Head of Energy Investment Banking at Madison Williams, and Managing Director at Merrill Lynch's energy investment banking practice. She joined Merrill as part of the firm's acquisition of Petrie Parkman & Co. Prior to that Ms. Barnes worked as Managing Director and SVP for Nesbitt Burns, including serving as head of the firm's U.S. energy investment banking group and working in various capacities at Nesbitt Burns and its parent company, Bank of Montreal. As a banker Ms. Barnes devoted her career to serving companies in the energy sector and she successfully executed a variety of mergers, acquisitions and divestiture transactions, and advised on public and private equity offerings and private debt and equity placements. Ms. Barnes is a member of the board of directors of Teekay LNG Partners L.P. and serves as Chairperson of the Governance Committee and is a Member of the Audit and Conflicts Committees. Previously Ms. Barnes served on the board of directors of a SPAC: Pure Acquisition Corp., and the following publicly-traded corporations: Ultra Petroleum Corp., SandRidge Energy Inc. and Halcon Resources Corporation and was a Member of various Committees and Chaired an Audit, Compensation and Independent Directors Special Committee. Ms. Barnes began her career as an engineer for Esso Resources. Ms. Barnes graduated from the University of Manitoba with a Bachelor of Science in Engineering (Dean's List), was a licensed professional engineer in Alberta and earned a Masters of Business Administration in Finance from York University. Ms. Barnes' experience provides her with valuable insights into corporate strategy, capital allocation, equity and debt financing and the assessment and management of risks faced by SPAC's and other publicly-traded entities. We believe Ms. Barnes to be qualified to serve as a director because of her extensive finance and investment experience and experience with special purpose acquisition companies.
Shamla Naidoo will serve as our director upon the effective date of the registration statement of which this prospectus forms a part. Ms. Naidoo will be responsible for target assessment of SaaS & Enterprise Product companies and the overall security infrastructure of the target company. Ms. Naidoo is an accomplished information security executive with more than 25 years of experience. As the Global Chief Information Security Officer of IBM, she is the company's top information security executive, responsible for safeguarding IBM globally including all its business units and brands. She is responsible for IBM's overall information security program, which includes the company's information risk and security strategies, planning, governance, architecture, and operations. Prior to joining IBM, Ms. Naidoo was Vice President of Information Risk and Security at Starwood Hotels and Resorts. Her previous roles include Chief Information Officer, Chief Information Security Officer and Chief Risk Officer at leading companies including WellPoint, Northern Trust and ABN AMRO. Ms. Naidoo is an adjunct law professor, developing and teaching courses in information technology, cybersecurity and privacy law. She also has a license to practice law in both Illinois and Washington DC. Ms. Naidoo holds a bachelor's degree in Information Systems and Economics from the University of South Africa, and a Juris Doctor degree from John Marshall Law School. We believe Ms. Naidoo to be qualified to serve as a director because of her extensive information technology and management experience.
Naresh Kothari will serve as our director upon the effective date of the registration statement of which this prospectus forms a part. Mr. Kothari is a seasoned Indian financial services professional with over 23 years of experience in business building and capital markets. During his career, he has held various operating as well as management responsibilities. He was one of the earliest Senior Partners at Edelweiss Financial Services, and was a key person involved in shaping it into one of the leading financial services firms of India. At Edelweiss, he led teams that built one of India's largest domestic Institutional Brokerage business, a large coverage platform with some of the best corporate relationships in India, one of the most aggressive Equity Capital Markets platform and also a leading alternative asset management platform. During his 13-year tenure, he held various management roles including President of Edelweiss Capital, Senior member of Management Committee, Co-Head of Edelweiss Alternative Asset Advisors, Head of Coverage & ECM, and Co-Head of Institutional Equities. Mr. Kothari spent the initial years of his career in building and running an institutional equities sales & trading desk at ICICI Securities. Along with building various financial services businesses, he has also played an active role in advising Corporate India on business and capital markets strategy. This active engagement approach also led to development of very strong relationships with corporate India over the years. He remains an active board member on a few of these corporates. Mr. Kothari has also done extensive analytical work including identifying some of the most successful investment themes in India. His deep understanding of various asset classes and how they play out across business cycles is now being used in building out some of the most innovative strategies for alternative investing in India through his new firm Alpha Alternatives. Mr. Kothari is an MBA from Indian Institute of Management, Ahmedabad, which is the premier business school in India and Bachelor of Engineering in Computer Science from the University of Mumbai. He is an avid fitness enthusiast and has run marathons. He is also an ardent reader. We believe Mr. Kothari is qualified to serve as a director because of his financial background and extensive management and investment experience.
Jeff Najarian will serve as our director upon the effective date of the registration statement of which this prospectus forms a part. Mr. Najarian is responsible for target assessment and business model due diligence for Information Technology and IT Enabled services companies. Mr. Najarian founded Starpoint Solutions in 1982 and built it into one of the nation's fastest-growing, privately held companies. Goldman Sachs acquired a minority stake in the firm through its venture fund. Eventually Mr. Najarian bought back Goldman's stake and recapitalized the firm. As a result of his guidance and Starpoint's success, Starpoint was named to the CRN SolutionProvider 500 list for 2017 and 2018. Mr. Najarian eventually sold Starpoint to Day & Zimmermann, one of the country's top munitions vendors with annual revenue over $2 billion. He currently mentors entrepreneurs and is himself a serial entrepreneur. We believe Mr. Najarian to be qualified to serve as a director because of his extensive finance experience.