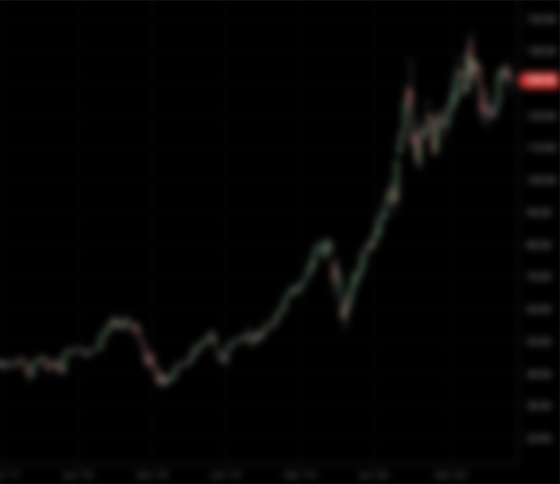 Healthwell Acquisition Corp. I
Raised

$250M

CIK

1845013

Focus

Technology, Healthcare
Alyssa Rapp, age 42, serves as Chief Executive Officer and Director . Ms. Rapp has been the Chief Executive Officer of Surgical Solutions, a tech-enabled healthcare business providing non-clinical surgical services to hospitals, since 2018. As CEO, Ms. Rapp led a successful turnaround of the enterprise, driving 21% sales growth with 90% customer retention. Ms. Rapp has also served as an independent director of Women's Health Network, a portfolio company of Shore Capital Partners and Illinois Humanities since 2020. She previously served on the board of Surgical Solutions from 2018-2020 and the Illinois Housing Development Authority from 2015-2019. From 2005-2015, Ms. Rapp served as the founder & CEO of Bottlenotes, Inc., a leading interactive media company. Starting in 2015, Ms. Rapp has served as the Managing Partner of AJR Ventures, a strategic advisory firm for family offices and private equity firms on market development, digital and e-commerce strategies for select portfolio companies. In addition, Ms. Rapp has served as a lecturer-in-management at Stanford University's Graduate School of Business since 2014 and Adjunct Professor of Entrepreneurship at the University of Chicago's Booth Business School since 2019. Ms. Rapp earned a B.A. in Political Science and the History of Art from Yale University in 2000 and an M.B.A. from Stanford University's Graduate School of Business in 2005. She is the author of Amazon Bestseller, Leadership and Life Hacks: Insights from a Mom, Wife, Entrepreneur & Executive (ForbesBooks, October 2019). Ms. Rapp was selected to serve on the Board due to her experience in the technology and healthcare industries.
Tracy Wan, age 61, serves as President, Chief Financial Officer and will serve as Director . Ms. Wan is a seasoned executive who has spent over 25 years in senior management roles at public and private companies. Ms. Wan has been a Managing Partner of TYW Consultants LLC since 2016, a consulting and advisory firm that provides services to businesses to improve financial and operational performance. During her time at TYW Consulting, she provided consulting services to Surgical Solutions, including as Acting COO from 2019-2020 and has worked closely with Ms. Rapp on a variety of business projects over the last ten years. From 1999-2006, Ms. Wan served as President, COO and Director from 2004-2006; and as Executive Vice President and CFO from 1994-1999 of The Sharper Image (formerly NASDAQ: SHRP), as well as President, COO and Director from 2015-2016, and as COO from 2009-2015 of Cycle Gear, Inc., a private-equity backed omni-channel retail business. Ms. Wan earned a B.S. in Business Administration, Accounting from San Francisco State University. Ms. Wan was chosen to serve on the Board in light of her experience in private equity and the healthcare industry.
Ishan Dey, age 28, serves as Vice President of Business Development . Over his career in healthcare investment banking and private equity, Mr. Dey has executed approximately $9 billion cumulative transaction value. From 2018-2020, Mr. Dey served as a Senior Associate at Linden Capital Partners, one of the nation's largest dedicated healthcare private equity firms. Prior to Linden, he was an Associate at Sterling Partners from 2016-2018, where he evaluated and executed investment opportunities in the healthcare services sector. Ishan began his career as an Analyst in the Healthcare Investment Banking Group at Jefferies from 2014-2016. He currently serves as an Advisory Board Member for Best Buddies Illinois. Mr. Dey holds a Bachelor of Business Administration from the Goizueta Business School at Emory University. Mr. Dey was selected to serve as an officer due to his experience in the healthcare private equity industry.
Curtis Feeny, age 63, will serve as Co-Chair of our Board . Mr. Feeny has served as a Senior Advisor to Peterson Partners since March 2020. From 2000-2016 he was Managing Director at Voyager Capital, a leading technology venture capital firm where Mr. Feeny invested in healthcare technology, SaaS, enterprise software, data analytics and wireless infrastructure, amongst other sectors. Mr. Feeny also served as Managing Director for Silicon Valley Data Capital, where he focused on early stage technology investing. Prior investments include Ayla Networks, Kaggle (acquired by Google), Wise.io (acquired by GE), Sensys Networks, WellnessFX (acquired by Thorne Research), and ClearCare (acquired by Wellsky). Mr. Feeny has served on over 30 Boards, both public and private, including the Board of CBRE since 2006 (NYSE:CBRE), Staples from 2016-2017, Khan Academy since 2016, Stanford Federal Credit Unit since 2006, Silicon Valley Executive Network since 2012 and Docusign, Inc. since 2020 (NASDAQ: DOCU) and was a senior executive at the Stanford Management Company and Trammell Crow prior to joining Voyager in 2000. During his time at Stanford Management Company, the office within Stanford University that invests Stanford University's endowment and other financial assets, Mr. Curtis was responsible for overseeing the investment of the University's endowment as it grew from $2.5 billion to $8.9 billion over eight years. Mr. Feeny has an MBA from Harvard Business School and a BS in mechanical engineering from Texas A&M University. Mr. Feeny was chosen to serve on the Board due to his experience in the healthcare and private equity industries.
George Hornig, age 66, will serve as Co-Chair of our Board . Mr. Hornig has been the Managing Member of George Horning LLC since 2017, where he manages an M&A portfolio. From 2010-2016, Mr. Hornig was a Senior Managing Director and Global COO of PineBridge Investments, a global asset manager focused on active, high-conviction investing with over $125 billion in assets under management. Mr. Hornig previously served as COO of Credit Suisse Asset Management from 1999-2010, Deutsche Bank Americas from 1993-1999, and Wasserstein Perella from 1988-1991, where he was also a co-founder of the firm. Mr. Hornig has also been an active Director and seed investor for private technology-enabled companies over the last 30 years, serving as Board Chairman for Xometry since 2014, an AI-driven manufacturing platform. Mr. Hornig has served as Board Chairman for The Seed Lab since 2019 and Lasso Partners since 2020, Director and Audit Chair of Syntax since 2018 and Director of Daniel J. Edleman Holdings since 2016. He has been member of the Advisory Board for Babiators since 2014, Stojo since 2018, Copper since 2019, Ready Set Jet since 2019, Longsight Advisors since 2019 and Vantage Point since 2020. Mr. Hornig holds an A.B, J.D, and M.B.A from Harvard University. Mr. Hornig was selected as a member of the Board due to his decades of experience in the technology industry.
Jim Rauh, age 40, will serve as a Director . Mr. Rauh has over 17 years of private equity experience, most recently serving as a Managing Director at Golden Gate Capital from 2009-2020, a private equity investment firm with over $17 billion of committed capital. At Golden Gate Capital, Mr. Rauh was actively involved in the firm's healthcare and life sciences effort. Previously, Mr. Rauh held roles at JLL Partners from 2005-2009 and Prospect Partners from 2004-2005. He has worked on over 20 private equity transactions over his career. Mr. Rauh has a B.A. from Northwestern University, where he graduated summa cum laude. Mr. Rauh was selected to serve on the Board due to his investment and private equity experience.
Matt Wandoloski, age 66, will serve as a Director . Since 2019, Mr. Wandoloski has served as CEO of Paloma Healthcare Consulting, a consulting firm that partners with innovative healthcare related companies to accelerate growth and profitability through Board and Strategic Advisor roles. From 2011-2018, he served as Vice President of Corporate Strategy, Informatics, & Subsidiary Development at Blue Cross Blue Shield of Arizona. Additionally, Mr. Wandoloski served as the former CEO of UnitedHealthcare, S. Arizona. Mr. Wandoloski has served on the board of directors of Complia Health since 2021, a home health home care hospice software company. Mr. Wandoloski holds a M.B.A in Finance from Long Island University – C.W Post, New York. Mr. Wandoloski was selected to serve on the Board due to his extensive experience in the healthcare industry.
Christie Hefner, age 68, will serve as a Director . Ms. Hefner has served as Chairman of the Board of Hatch Beauty Brands which offers both beauty and wellness incubation, since 2014. Ms. Hefner has served on the Boards of R.D. Offutt Company since 2016, Edge Beauty since 2019, Metro Edge since 2019 and Fyllo since 2020 and previously served as a Director for Luminary Digital Media, LLC from 2013 to 2016. Previously, she served in a variety of executive positions with Playboy Enterprises, serving as the longest tenured female public company CEO. She was widely credited with developing and leading the execution of strategies that repositioned the company from its legacy domestic magazine business to a global multi-media and lifestyle company and building its institutional shareholder base Ms. Hefner has been a Trustee of Rush University Medical Center since 1993 and former Chairman of the CORE Center from 1995-2002, a national model for the integrated treatment of people with HIV AIDS and other infectious diseases. Ms. Hefner was the former Executive Chairman of Canyon Ranch Enterprises from 2009-2015. Ms. Hefner holds a B.A. in English and American Literature from Brandeis University. Ms. Hefner was chosen to serve on the Board due to her wide range of experience, including in the beauty and wellness industry.
John MacCarthy, age 61, has been a director since February 2021. He is a member the board of directors of the Nuveen Global Cities REIT, an unlisted Real Estate Investment Trust with over $500 million in assets under management, since July 2017 He served as the Chief Legal Officer of Nuveen, an investment management firm owned by TIAA with over $1 trillion in assets under management in 2017 and 2018. Mr. MacCarthy was Chief Operating Officer of TIAA Global Real Assets in 2016 and 2017. While an executive at Nuveen, Mr. MacCarthy negotiated the 2014 sale Nuveen to TIAA, the 2007 leveraged buyout of Nuveen led by Madison Dearborn Partners, and several other acquisitions by Nuveen. Mr. MacCarthy joined Nuveen Investments (NYSE: NUV) as General Counsel in 2006, serving as Executive Vice President, Secretary and General Counsel from 2008 through 2015. Before joining Nuveen, Mr. MacCarthy was a partner at the law firm of Winston & Strawn LLP, serving as Chairman of the Corporate Department from 2001 to 2006. Mr. MacCarthy holds a J.D. from Stanford Law School and a B.A. from Williams College. Mr. MacCarthy was selected to serve on the Board due to his private equity experience.
Ellen Levy, age 51, will serve as a Director . Dr. Levy is the Founder & Managing Director of Silicon Valley Connect, working with organizations and entrepreneurs on opportunities for "networked innovation", while also managing a portfolio of 50+ startups as an angel investor/advisor (a sample of investments including: RelateIQ, acquired by Salesforce; Accompany, acquired by Cisco; Outreach, BetterUp; DoctorOnDemand; Happiest Baby; Trusted Health). Additionally, she is a member of the Board of Directors of commercial real estate finance company Walker & Dunlop (NYSE: WD), financial services company CAIS, social network for military and veterans company Rallypoint, and from 2015-2020, education technology company Instructure (NYSE: INST). Dr. Levy spent nearly a decade (2003-2012) working with LinkedIn, including as Vice President of Corporate Development & Strategy and member of the Executive Team following her original role as Advisory Board member when the company was first founded. Over her career, Ellen has held formal roles in venture capital (Softbank Venture Capital; NeoCarta Ventures; Draper Fisher Jurvetson), startups (WhoWhere, bought by Lycos; Softbook Press, bought by Gemstar TVGuide; LinkedIn, bought by Microsoft), technology think tanks (Interval Research), large corporations (Apple Computer; PriceWaterhouse Coopers), and universities (Harvard; Stanford; Arizona State University). Dr. Levy has a BA from the University of Michigan, and MA & PhD in Cognitive Psychology from Stanford University. Dr. Levy was selected to serve on the Board due to her experience in the technology industry.
Carl Allegretti, age 59, will serve as a Director . Mr. Allegretti has been the President of Arbor Investments since March 2020. He began his professional career at Arthur Andersen's Chicago office in 1983. Mr. Allegretti worked with Deloitte leadership to successfully lead the Chicago tax practice of Arthur Andersen to Deloitte in 2002. While at Deloitte, Mr. Allegretti served as Chairman and CEO of Deloitte Tax LLP, led the tax practice for the Canadian member firm of Deloitte Touche Tohmatsu Limited (DTTL), led Deloitte's Global Private Practice, was Vice Chair of the US Board of Directors and was a member of Deloitte's Global Board of Directors. Most recently, Mr. Allegretti was Managing Partner of Deloitte's Chicago Office until 2020. Mr. Allegretti is a member of the American Institute of Certified Public Accountants and is a certified CPA in Illinois and Indiana. He serves on the boards of World Business Chicago, Civic Committee of the Commercial Club, Imerman Angels, and the National Football Foundation. Mr. Allegretti also serves as Chair of the Audit Committee of the Ann and Robert H. Lurie Children's Hospital of Chicago, is the Co-Chair of the After School Matters Advisory Board, and was the former Chair of Illinois Special Olympics. Mr. Allegretti received his bachelor's degree in Accounting from Butler University in Indiana. Mr. Allegretti was selected to serve on the board due to his decades of business experience.