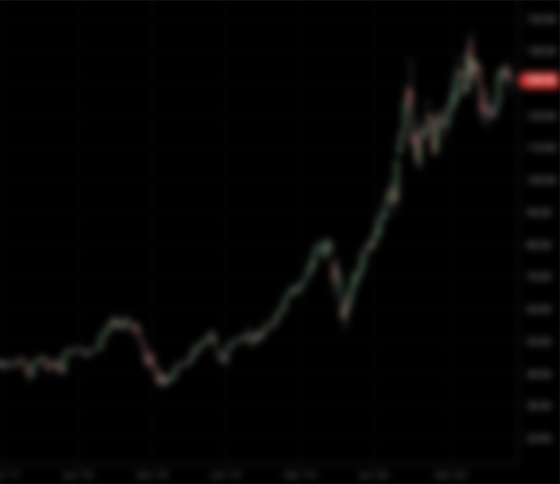 Swiftmerge Acquisition Corp.
Raised

$200M

CIK

1845123

Focus

Consumer, Ecommerce
George Jones serves as Chairman of the Board of Directors and is the Co-Founder of IVEST, where, since 2013, he has led the extensive IVEST operating partner team and managed IVEST's global network of operator and retail relationships. Jones will bring decades of Fortune 500 c-suite operating experience to the sponsor's mandate to identify and combine with a leading innovative consumer company. Mr. Jones has led some of the world's most respected public consumer products and retail companies and has been recognized as a top retail and consumer products CEO. Throughout his career, Mr. Jones has developed a track record of successfully creating shareholder value while serving as the Chief Executive Officer of Borders, Chief Executive Officer of Saks Department Store Group, President of Warner Bros Consumer Products, Chief Executive Officer of Roses Stores and Executive Vice President of Target. Over a 40+ year career, Mr. Jones has served on several boards, including Dan Dee International (Chairman), Liz Claiborne, Guitar Center, Saks Inc., Borders Group, Spence Diamonds (Chairman), M&M Food Markets (Chairman), Roses Stores, Lund Industries and the Grammy Foundation (Chairman). He is well-qualified to serve on our Board of Directors due to his experience of over 40 years a director and executive of various companies and his strong track record of steward companies toward the maximization of their potential.
John "Sam" Bremner, our Chief Executive Officer and a Co-Founder of IVEST, leads our management team. Since founding IVEST in 2013, Mr. Bremner has led the IVEST deal team to deploy equity across a broad range of innovative consumer companies. Mr. Bremner has a 20-year track record of sourcing successful proprietary private equity transactions and for the past 8 years has led IVEST's deal sourcing efforts. Prior to his career in private equity, Mr. Bremner worked in Global M&A consulting for Fujitsu and led the IT post-merger integration team for the largest telecom merger in Canadian history, the Telus/BC Tel merger, which achieved over $300 million in annual IT synergies. Mr. Bremner also built the second largest alternative telecom company in Canada and sold it to Sprint Canada/Rogers Communications. He is well-qualified to serve on our Board of Directors due to his extensive finance and investment in private equity.
Christopher J. Munyan, our Chief Financial Officer , is a highly sophisticated senior executive with extensive experience in leading public companies, omni channel sales management, operations, mergers and acquisitions, strategic planning and building high-performance leadership teams. Mr. Munyan has over 25 years of broad experience in the consumer industry. He most recently served as the President and CEO of CSS Industries (NYSE: CSS) from 2006 to 2020, when the company was sold to IG Design Group. CSS sold over $350 million annually into the craft, seasonal and gift markets. Mr. Munyan has extensive experience in M&A, having closed over 20 acquisitions during his tenure at CSS Industries. In 2019, Mr. Munyan led his management team to cut over $30 million in expenses at the company. From 2005 to 2006, Mr. Munyan was the Chief Operating Officer of CSS Industries. He was responsible for three operating companies with combined sales of over $500 million. From 1993 to 2005, Mr. Munyan worked for Berwick Offray LLC in various roles, including President. Mr. Munyan led the substantial growth of Berwick Offray through increased market share and acquisitions, including the acquisition of CM Offray in 2002.
Aston Loch, our Chief Operating Officer , is a part of the founding team at IVEST where he has served as Managing Director since 2019. From 2014 to 2019, Mr. Loch was a Vice President at IVEST. Mr. Loch is a sophisticated private equity executive with extensive experience in managing formal financial diligence processes across a broad array of consumer industries. Mr. Loch is an experienced deal maker across strategy and negotiations, specifically managing third party teams, including legal, tax, consultants, insurance, advisors, and accounting during the transaction process. Mr. Loch serves on the board of Dan Dee International, an IVEST portfolio company, and is experienced at investor reporting.
General (Ret.) Wesley K. Clark is a businessman, educator, writer and commentator. General Clark serves as Chairman and CEO of Wesley K. Clark & Associates, a strategic consulting firm; Chairman and Founder of Enverra, Inc. a licensed investment bank; Chairman of Energy Security Partners, LLC; as well as numerous corporate boards including Kolibri Global Energy Inc. (formerly known as BNK Petroleum Inc.) from July 2009 to October 2020, Leagold Mining from August 2016 to March 2020, Equinox Gold (formerly Leagold) from March 2020 to present, and Rentech from November 2010 to April 2018. He is active in energy, including oil and gas, biofuels, electric power and batteries, finance, and security. In the not-for-profit space, he is a Senior Fellow at UCLA's Burkle Center for International Relations, Director of the Atlantic Council and Founding Chair of City Year Little Rock/North Little Rock. A best-selling author, General Clark has written four books and is a frequent contributor on TV and to newspapers. He retired as a four star general after 38 years in the United States Army, having served in his last assignments as Commander of US Southern Command and then as Commander of US European Command/ Supreme Allied Commander, Europe. He graduated first in his class at West Point and completed degrees in Philosophy, Politics and Economics at Oxford University (B.A. and M.A.) as a Rhodes Scholar. While serving in Vietnam, he commanded an infantry company in combat, where he was severely wounded and evacuated home on a stretcher. He later commanded at the battalion, brigade and division level, and served in a number of significant staff positions, including service as the Director, Strategic Plans and Policy (J-5). He was the principal author of both the US National Military Strategy and Joint Vision 2010, prescribing US warfighting for full-spectrum dominance. He also worked with Ambassador Richard Holbrooke in the Dayton Peace Process, where he helped write and negotiate significant portions of the 1995 Dayton Peace Agreement. In his final assignment as Supreme Allied Commander Europe he led NATO forces to victory in Operation Allied Force, a 78-day air campaign, backed by ground invasion planning and a diplomatic process, saving 1.5 million Albanians from ethnic cleansing. His awards include the Presidential Medal of Freedom, Defense Distinguished Service Medal (five awards), Silver Star, Bronze Star, Purple Heart, honorary knighthoods from the British and Dutch governments and numerous other awards from other governments, including the award of the Commander of the Legion of Honor (France). He has also been awarded the Department of State Distinguished Service Award and numerous honorary doctorates and civilian honors. He is well-qualified to serve on our Board due to the wealth of experience that he brings and due to his extensive operational and public company board experience.
Brett Conrad is an industry leading brand builder, investor and philanthropist. Mr. Conrad is the Founder of Longboard Capital Advisors LLC, a California based hedge fund focusing on the consumer sector, and has served as a director at Longboard Capital Advisors, LLC since 2006. Mr. Conrad was the President of Lululemon USA from 2003 to 2006, working closely with his brother who founded the company to lead Lululemon in becoming one of the globe's most recognizable brands, synonymous with healthy living and sustainability. Mr. Conrad was the Chairman of the Imagine1day Foundation, an international development organization enabling primary education in Ethiopia, for 7 years. For 3 years, Mr. Conrad served as a Director of Sustainable Streets, a non-profit organization that aims to promote active transportation, such as walking and bicycling, in order to help build healthy, vibrant, livable communities. He is well-qualified to serve on our Board of Directors due to his extensive executive and leadership experience with a large consumer products company.
Dr. Leonard Makowka is a sophisticated healthcare technology investor and world-renowned medical professional with expertise and global relationships in healthcare and healthcare technology. During his medical career from 1985 to 1995, Dr. Makowka was the Director of Surgery, Director of Transplant Services and Chairman of the Cedar-Sinai Medical Center Department of Surgery. From 1995 to 1997, Dr. Makowka was the Executive Director of St Vincent Medical Centre Comprehensive Liver Disease and Treatment Center and Liver Transplant Program. He was the Chief Scientific Advisor of Universal Detection Systems and a Founding Consultant of IVIVI Technologies (NASDAQ: IVVI). Dr. Makowka served on the board of Hollis Eden Pharmaceuticals (NASDAQ: HEPH) and Kinamed INC (biotech). Mr. Makowka is well-qualified to serve on our Board of Directors due to his extensive executive and director experience in innovative technology companies.
Dr. Courtney Lyder is an international expert in gerontology. His clinical research has focused on chronic care issues affecting older adults. More specifically, Dr. Lyder has focused his attention to pressure ulcer prevention, identifying erythema in darkly pigmented skin, wound healing, quality improvement in skilled nursing facilities, and elder patient safety. His research helped shaped the U.S. government's position on surveying their 16,000 skilled nursing facilities. Most recently, Dr. Lyder served as the lead investigator for pressure ulcer incidence and prevalence in U.S. hospitals. This work assisted the U.S. government's decision to stop paying for hospital-acquired pressure ulcers. Dr. Lyder served as the Dean of the UCLA School of Nursing from 2008 to 2018, and from 2011 to 2018. He has over 200 publications. Dr. Lyder is a Fellow of the American Academy of Nursing and the New York Academy of Medicine. In 2011, Dr. Lyder was appointed by U.S. Secretary Kathleen Sebelius to the National Advisory Council for Nursing Research. In 2012, Dr. Lyder was presented with the coveted National League of Nursing, President's Award and awarded an honorary doctorate from Saint Xavier University for his significant contributions to nursing and advancing health. Ms. Lyder is well-qualified to serve on our Board of Directors due to his distinguished career as an expert in gerontology and scientific investigator.
Sarah Boatman is the Director of Business Development and Strategy for Microsoft Studios in Vancouver, a role which she has held since 2009. In this role, Ms. Boatman works across the organization to facilitate business and financial planning, business development opportunities, market research, strategic analysis and business reviews. In June 2009, Ms. Boatman joined Microsoft through the acquisition of BigPark where she was the Chief Financial Officer. Prior to joining BigPark, Ms. Boatman was the Director, Financial Planning and Analysis for Electronic Arts Blackbox and Montreal studios, a global leader in digital interactive entertainment. Ms. Boatman served as a Board Director for UBC IMANT from 2010 to 2015. Ms. Boatman served on the AWRS board from 2004 to 2012 and on the BC Premier's Economic Council from 2008 to 2009. Ms. Boatman holds a Bachelor's degree in Mechanical Engineering from McGill University and an MBA from Harvard Business School. Ms. Boatman is well-qualified to serve on our Board of Directors due to her extensive executive, leadership and director experience and her experience in finance.