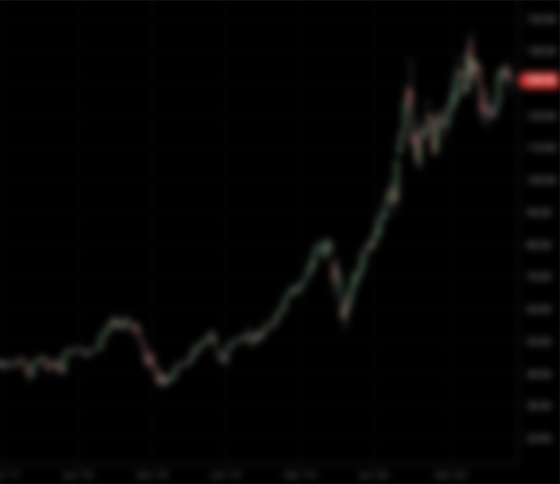 HYPE
Definitive Agreement
Hypebeast
Raised

$173M

CIK

1845601

Focus

Consumer, Sports, Food, Wellness
Amy Butte – Chairperson Nominee
Ms. Butte, will become Chair of our board of directors at the closing of this offering. Ms. Butte has significant experience in leading and advising companies through the initial public offering process as a banker, research analyst, CFO and Board Director. Ms. Butte currently serves on the board of directors of Bain Capital Specialty Finance, Inc., a managed specialty finance company, and Tuscan Holdings Corp., a special purpose acquisition vehicle. Ms. Butte also serves on the board of directors of DigitalOcean Holdings Inc., where she has been audit committee chair since 2018, and BNP Paribas USA, where she has held the role of audit committee chair and a member of the risk management committee since 2016. Ms. Butte is an advisor to several private companies, including the Long-Term Stock Exchange, Inc., a startup marketplace for long-term investors. Ms. Butte was an independent trustee for the Fidelity Investments Strategic Advisors Funds from 2011 to 2017, a board member for Accion International from 2008 to 2014 and the founder of TILE Financial, a Fintech startup, from 2008 to 2012.
Previously, Ms. Butte spearheaded two public offerings as Chief Financial Officer, including the public offering of New York Stock Exchange in 2006 and the spin out of Man Financial in 2007. She also served as Chief Financial Officer and Strategist for the Financial Services Division of Credit Suisse First Boston, Inc. and was a highly ranked equity research analyst at Merrill Lynch & Co. and Bear Stearns & Co., where she took part in multiple capital markets transactions.
She was elected to be a Young Global Leader of the World Economic Forum and the French American Foundation. Ms. Butte received a B.A. from Yale University and an M.B.A. from Harvard Business School.
Joshua L. Spear – Chief Executive Officer and Director
Mr. Spear has been our Chief Executive Officer and a director since our inception. A visionary investor, entrepreneur and trend spotter, Mr. Spear has been actively involved in nearly every phase of value creation inside of startups. He participated as an early investor in scores of breakthrough entities, all organized around a disruptive or contrarian thesis. Mr Spear's early stage investments include Uber, Grand Street (acquired by Etsy), Warby Parker, Justin's Nut Butter (acquired by Hormel), Makespace, Archer Aviation, June Oven (acquired by Weber), Hipcamp and Styleseat. In addition to identifying Twitter as a major cultural phenomenon, Mr. Spear invested alongside Chris Sacca in Lowercase 140, a pre-IPO affiliate of investors that went on to become the largest owners in the company. Mr. Spear was nominated as a Young Global Leader by the World Economic Forum and served the Chairman of the Global Agenda Council on Social Media. He has been an active and celebrated global speaker about the digital revolution and the companies that are leading that charge. In 2007, Mr. Spear co-founded and formerly worked at Undercurrent, a consulting firm that became world renowned for applying a digital worldview to help solve some of the most complex problems facing today's corporations and their leaders. Undercurrent has worked with premier consumer branded companies including Ford, GE, IWC, Land Rover, Live Nation and Pepsi.
Mr. Spear has lectured on Digital Strategy and the "Born Digital Generation" to a diverse group of audiences including The World Economic Forum in Davos – as well as educational institutions and universities. He was a visiting professor at KMD, KEIO University Graduate School of Media Design in Japan – where he taught a course on "The Human Brand" through an interactive lecture series.
As part of his commitment to the World Economic Young Global Leader program, Mr. Spear completed a variety of educational courses including executive education modules on Global Leadership and Public Policy for the 21st Century at the Harvard Kennedy School, as well as Foundations for Leadership in the 21st Century at the Jackson Institute for Global Affairs at Yale University. He was enrolled in the University of Colorado, Boulder when he began an early "Trend Spotting" website, which ultimately led him to expand his business and investment interests in lieu of pursuing a degree in Journalism.
Alexander P. Oxman – Chief Financial Officer and Chief Operating Officer
Mr. Oxman is our Chief Financial Officer and Chief Operating Officer, and has served in these roles since inception. Mr. Oxman is an entrepreneur, operator and fundraiser who has founded, scaled and exited a number of companies including Wiretrust, a Fintech company founded in the pioneering days of electronic payments. Mr. Oxman's career has centered around using technological innovation to create value in highly regulated markets. Most recently, he served as founding CEO of Winc, a direct-to-consumer wine company which he led from inception in June 2011, to becoming a category defining market leader by production and shipment of wine. Mr. Oxman also served as a member of Winc's board of directors from August 2013 to July 2020. His experience at Winc included compliance and multi-channel distribution systems, overseeing brand focused campaigns as well as direct response initiatives, and building a best-in-class data and analytics, driven eCommerce practice within the company. He maintains a network with a cohort of founders that built large and disruptive direct-to-consumer brands over the last 10 years. Mr. Oxman has also worked with a number of successful consumer investors across venture and private equity.
Mr. Oxman is a lifelong adventure athlete: an elite rock climber, active skier, snowboarder and surfer. Mr. Oxman is a graduate of the University of Colorado at Boulder, and lives in Jackson Hole, Wyoming.
Ruma Bose – Director Nominee
Ms. Bose will become our director at the closing of this offering. Ms. Bose is an entrepreneur, investor, best-selling author and humanitarian. Ms. Bose is currently the Chief Growth Officer at Clearbanc, the world's largest ecommerce investor. Previously, Ms. Bose was the President of Chobani Ventures from October 2014 to October 2016. Ms. Bose was Cofounder and Managing Partner at Humanitarian Ventures from 2017 to 2020. Ms. Bose also co-authored the international bestselling book, "Mother Teresa, CEO," which was translated into eight languages.
Ms. Bose serves on the Governing Board of Directors of Calvert Impact Capital, one of the pioneers in impact investing and gender lens investing, who in the last 25 years have moved over $2 billion into communities; the Refugee Investment Network, the first impact investing and blended finance collaborative dedicated to creating durable solutions to global forced migration and Global Dignity, an initiative of HRH Crown Prince Haakon of Norway. She additionally sits on the advisory board of Teralys Capital, one of the largest fund of venture capital funds with $1.6 Billion assets under management. She is a member of the Young Presidents' Organization (YPO), the Global Entrepreneurs' Council at the United Nations Foundation, and is active in the World Economic Forum as an advisor to its Humanitarian Investing Initiative and as a member of its Expert Network.
In June 2017, Ms. Bose cofounded and launched the Canadian Entrepreneurship Initiative (CEI), alongside Richard Branson, to help improve the state of entrepreneurship in Canada. She authored their flagship report Entrepreneurship: Canada's Golden Opportunity.
Ms. Bose is a frequent speaker and keynote at conferences around the world, including the Forbes 100 Most Powerful Women's Summit, World Humanitarian Summit, World Economic Forum, Banff Forum and the United Nations. She has been featured in publications including The Economist, Wall Street Journal, Fast Company, NY Times, Financial Times, LA Times, Business Insider and Bloomberg.
Trevor A. Edwards – Director Nominee
Mr. Edwards will become our director at the closing of this offering. Mr. Edwards spent 25 years, from 1992 to 2018, at Nike Inc. ("NIKE") where he was instrumental in building the NIKE brand into one of the most innovative and renowned brands around the world. He retired as the President of NIKE in 2018.
Mr. Edwards brings over 30 years of deep global expertise in brand management, product development, marketing, sales, retail, as well as the ability to leverage digital technologies to drive growth. His executive leadership roles at NIKE included strategic visioning, brand management, general, operational and P&L management of NIKE's business. He oversaw all global geographic, category and direct-to-consumer business units, which included product design, product management, merchandising, marketing, sales, operations, digital technology, retail (physical and e-Commerce), finance and human resources.
During his career at NIKE, Mr. Edwards led some of the brand's most significant innovations, including pioneering NIKE's Integrated Brand model, driving NIKE's City Strategies, spearheading the creation of NIKE+, which was an innovative partnership with Apple Inc., and driving NIKE's accelerated growth through the creation of category management offense (e.g. global football, running, sportswear, women's, etc.). Mr. Edwards also led NIKE's direct-to-consumer growth strategy through NIKE.com and NIKE Digital, helping to position NIKE as a leading company in leveraging digital technology. Prior to NIKE, Mr. Edwards worked at Colgate-Palmolive in Global Marketing. Mr. Edwards served Director to Mattel Inc. from 2012 to 2018, Director, NIKE Foundation and a Director, Management Leadership for Tomorrow. He received a BBA and MBA from Bernard Baruch College.
Jay Margolis – Director Nominee
Mr. Margolis will become our director at the closing of this offering. Mr. Margolis is Chairman of Intuit Consulting LLC, a consulting firm specializing in retail, fashion and consumer products located in Watermill, New York since January 2008. Mr. Margolis previously served as Chairman and CEO of Cache, Inc., a publicly-held specialty chain of women's apparel headquartered in New York. From October 2005 through July 2007, Mr. Margolis served as the President and CEO of the Apparel Group for Limited Brands, located in Ohio. Before assuming that position, he had been President and COO of Massachusetts-based Reebok International since 2001, where he also served as a Director. Mr. Margolis serves Bain Capital Specialty Finance, Inc. as a member of the board of directors since September 2016 and Lovepop, Inc. as a member of the board of directors since September 2019. Mr. Margolis has served on numerous boards including: Boston Beer (parent company of Sam Adams), Godiva Chocolatier, and Burlington Coat. He was also an executive officer of other well-known clothing brands, including Esprit, Tommy Hilfiger, Liz Claiborne, Cluett Peabody, Ron Chereskin and Bidermann Industries. Mr. Margolis has significant knowledge in consumer products retailing, merchandising, consumer insights, strategic planning and public company corporate governance. He received a B.A. from Queens College.
Advisory Board
We may seek guidance and advice from the following advisors. We have no formal arrangement or agreement with these advisors to provide services to us and they have no fiduciary obligation to present business opportunities to us. These special advisors will provide advice, introductions to potential targets, and assistance to us, at our request, only if they are able to do so. Nevertheless, we believe with their business background and extensive contacts, they will be helpful to our search for a target business and our consummation of a business combination.
Barry Nalebuff
Dr. Nalebuff is the Milton Steinbach Professor at Yale School of Management. Knowledgeable on game theory, he has written extensively on its application to business strategy. He is the coauthor of six books, including Thinking Strategically and The Art of Strategy, which are popular books on game theory with over 400,000 copies in print. His Negotiation course has 250,000 active learners and the second-highest net promoter score on the Coursera platform. A graduate of MIT, a Rhodes Scholar, and a Junior Fellow in the Harvard Society of Fellows, Dr. Nalebuff earned his doctorate at Oxford University.
Dr. Nalebuff advised the NBA in its prior negotiations with the National Basketball Players Association and served on the board of Nationwide Insurance. He serves on the board of several startups, including Q Drinks and Calicraft Beer. In 1998, Dr. Nalebuff and his former student Seth Goldman cofounded Honest Tea, which was sold to Coca Cola in 2011. In 2012, Dr. Nalebuff co-founded Kombrewcha, a line of low-calorie alcoholic beverages that was sold to AB-InBev in 2016. His latest ventures are Maker Overnight Oats and Choose Health
Jeff Staple
Mr. Staple is an influencer, a visionary designer and the founder of REED ART DEPARTMENT (formerly known as Staple Design). He has worked on projects ranging from startup brands to Fortune 100 companies. Mr. Staple founded STAPLE in 1997, an innovative NY-based streetwear brand recognizable by the infamous "Pigeon" logo. He also founded experiential lifestyle boutique, REED SPACE in 2002. Mr Staple oversees US Creative Operations for HBX New York.
Eugenia Ulasewicz
Ms. Ulasewicz has held senior leadership positions at Burberry, Saks Fifth Avenue, Galeries Lafayette, and Bloomingdale's. Most recently, she was President of the Americas for Burberry, the global heritage luxury brand. During her 15 year tenure as President, she led and managed the P&L of one of the three global regions which represented 25% of the total Burberry revenue overseeing retail, outlet, wholesale, e-commerce, licensing and franchise relationships. She was a member of Burberry's executive committee, which sets the company's global strategic vision and addresses global business issues. She currently serves on the Board of Directors of Vince Holding Group.
Tomoko Yamagishi
Ms. Yamagishi worked at Shiseido for over 20 years and served most recently as the senior vice president of marketing and sales. She has also held senior marketing positions at Chanel, and Victoria's secret beauty. Prior to Chanel, Ms. Yamagishi worked for the Boston Consulting Group and Lehman Brothers. She holds an MBA from Harvard Business School and a law degree and BA from Keio University.
Georgie Benardete
Ms. Benardete is a technology investor, entrepreneur and an experienced ESG investor. She is the Co-Founder and CEO of Align17, a private platform for family offices and ultra-high net-worth individuals to identify vetted, impactful investments. She previously co-founded and was the Head of Strategy of OrchardMile.com, a luxury fashion marketplace. Previously, she was Managing Director at Multicultural Capital, an independent financial consulting company focusing on renewable energy. Ms. Benardete started her career at OPIC, Coopers & Lybrand and JP Morgan in Wall Street. She is also part of former Vice President Al Gore's Climate Project as a speaker, a founding member of the Charly Alberti R21 Foundation in Latin America and a LEAD International Fellow.
Josh Rubin
Mr. Rubin is a founder of the trend-spotting online publication CoolHunting. CoolHunting focuses on culture, technology and design. Mr. Rubin consults on content and design for select clients that have included Apple, Nike, and Google.
Tony Hawk
Mr. Hawk is an American professional skateboarder, entrepreneur, and the owner of the skateboard company Birdhouse. Mr. Hawk's Pro Skater 1+2 video game was the fastest game to reach 1 million sales in franchise history. On June 27, 1999, Mr Hawk spun two and a half times in the air above a halfpipe during the X-Games, and became the first skateboarder in history to land the trick now referred to as the "900".
Musa Tariq
Mr. Tariq currently serves as the chief marketing officer of GoFundMe. Before joining GoFundMe, Mr. Tariq was global head of marketing for AirBnB Experiences. Prior to AirBnB, he was the chief brand officer at Ford Motor Company and has also held marketing leadership roles at Apple, Nike and Burberry. Mr. Tariq has a B.S. in Geography and Economics from London School of Economics and Political Science.