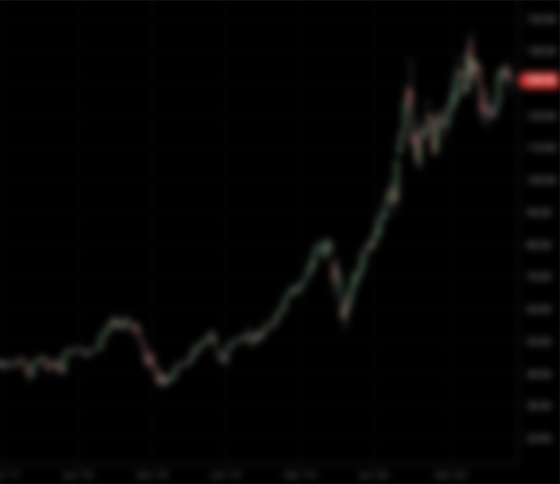 Raised

$150M

CIK

1845619

SPAC Ticker

OSAAU

Focus

Healthcare, Technology, Food, Agriculture, Life Sciences, Sustainability
Mr. Jeff Klunzinger has been our Chief Executive Officer and a director since 2021. Mr. Klunzinger Co-founded OS Fund and has been a General Partner at OS Fund since 2014. He guides investments and operations for OS Fund's team. He also supports the portfolio companies with strategy, execution, partnership and operational expertise. Jeff has over two decades of experience leading and participating in over 100 venture deals. He was a founding member of West Family Investments in 2007 and currently serves on the board of directors of OS Fund portfolio companies Arzeda and NuMat Technologies. Jeff was recognized at SynBioBeta's Annual Engineering Biology Awards in 2018 for his leadership in Synthetic Biology. Jeff graduated from Michigan State University. We believe that Mr. Klunzinger's two decades of investment experience across public and private markets, co-founding a leading venture capital firm, and deep understanding of the companies in the target areas of focus for OS Acquisition Corp. make him well qualified to serve on our Board of Directors.
Dr. Lily Kim has been our Chief Scientific Officer and a Director since 2021. Dr. Kim joined OS Fund in 2015, has been a Partner and Chief Scientist at OS Fund since 2020 and is an expert in commercialization of emerging life science technologies. Prior to OS Fund, she was part of the business development team at the Wyss Institute for Biologically Inspired Engineering at Harvard University, where she worked on DNA nanotechnology, synthetic biology, diagnostics, medical devices, drug delivery, materials, life science research tools, and robotics. Lily was also a consultant at DRG advising top 20 pharmaceutical and biotech companies on commercial strategy. She is a Hertz Fellow and has served on the Board of Directors at the Hertz Foundation and on the MIT Enterprise Forum Innovation Series Committee. Lily has a Ph.D. in Biomedical Engineering from the Harvard-MIT Division of Health Sciences and Technology, and M.Eng. and S.B. degrees in Electrical Engineering from MIT. We believe that Dr. Kim's experience across a range of scientific platforms and the businesses built from them, paired with her proprietary scientific and investment networks make her well qualified to serve on our Board of Directors.
Mr. Mark Ghobrial has been our Chief Financial Officer since 2021. He is a Partner at OS Fund, and has been a part of the investment team since the founding of OS Fund in 2014. In his time at OS Fund, he has focused on diligence and sourcing of deals across genomics, synthetic biology, and advanced materials. Mark has served as Board Advisor to multiple privately held companies and guided them through strategic transactions. Prior to joining OS Fund in 2014, Mark worked as a portfolio manager at First New York Securities. Mark graduated from Indiana University, and is a CFA charterholder.
Dr. Doug Cameron is a technology investor and advisor in food, agriculture and applied biology. He is Co-President of the investment firm, First Green Partners, since 2011. Dr. Cameron's other investment experience includes Senior Managing Director of the U.S.-China Green Fund (now Asia Green Fund), Chief Scientific Officer at Khosla Ventures, and Managing Director in the cleantech investment banking group at Piper Jaffray. He is on the board of directors of Arzeda, DMC Biotechnologies, and Geltor. Prior to becoming an investor, Dr. Cameron was Director of Biotechnology and Chief Scientist at Cargill, Inc., and a professor of chemical and biological engineering at the University of Wisconsin-Madison. He is also on the board of directors of the Foundation for Food and Agriculture Research (FFAR), a non-profit based in Washington, DC and the Excellence Advisory Board of the VTT in Helsinki, Finland. Dr. Cameron graduated from Duke University with a B.S.E. in biomedical engineering and received his Ph.D. from MIT in biochemical engineering. We believe that Dr. Cameron's extensive experience successfully commercializing and investing in science-based platforms makes him well qualified to serve on our Board of Directors.
Ms. Luba Greenwood Ms. Luba Greenwood is an experienced healthcare investor with experience in the pharmaceutical, biotechnology, and digital health industry building and investing in innovative technology companies, as well as providing strategic counsel to global corporations. Ms. Greenwood is a Managing Partner at Binney Street Capital. Previously, Ms. Greenwood served as Senior Advisor to the CEO at the Dana-Farber Institute, Vice President of Global Business Development and Mergers & Acquisitions at Roche, where she also established and led the East Coast Innovation Hub for the Diagnostics Division. Ms. Greenwood is on the Board of MassBio, BenchSci, and Brooklyn ImmunoTherapeutics, and serves as Advisor to the Dana-Farber Cancer Institute, as part of its Business Development Council, as well as the Wyss Center for Bio and Neuroengineering. Ms. Greenwood is a Thought Leader for the New England Journal of Medicine Catalyst, Founder of the Pharma Digital Health Roundtable, and a Lecturer at Harvard University in the School of Engineering and Applied Sciences. She has a BA in Biology from Brandeis University and a JD from Northeastern University Law School. We believe that Ms. Greenwood's extensive experience in the pharmaceutical, biotechnology and digital health industries makes her well qualified to serve on our Board of Directors.
Mr. William Noglows is a 35-year veteran of the specialty chemical industry. Since 2015, Mr. Noglows has served as Chairman of the Board of Cabot Microelectronics Corporation (now CMC Materials) (NASDAQ: CCMP). He held various executive leadership positions at Cabot Corporation (NYSE: CBT) prior to serving as CEO of Cabot Microelectronics, a global leader in electronics materials from 2003 to 2015. Under his leadership, Cabot Microelectronics become the preeminent global supplier of chemical mechanical planarization slurries and pads. Mr. Noglows also serves as a Director at Littelfuse, Aspen Aerogels, and NuMat Technologies. Mr. Noglows graduated from the Georgia Institute of Technology. We believe that Mr. Noglows' experience as a Chief Executive Officer of a leading public company combined with his diverse experience on multiple boards of directors makes him well qualified to serve on our Board of Directors.