Merged into Westrock Coffee, ticker now WEST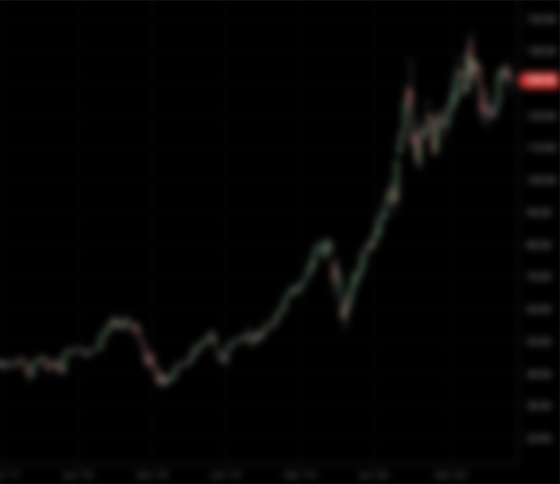 WEST
Westrock Coffee
| | | | |
| --- | --- | --- | --- |
| First | 2021-10-20 | $9.69 | |
| Merger | 2023-01-05 | $13.77 | 42% |
| Merger +6mo | 2023-07-07 | $10.75 | 11% |
| Recent | 2023-11-16 | $8.48 | 12% |
Riverview Acquisition Corp.
Raised

$250M

CIK

1846136

SPAC Ticker

RVACU

Merger

Westrock Coffee

Merged Ticker

WEST

Focus

Consumer, Ecommerce, Energy, Renewable Energy, Insurance, Financial Services
R. Brad Martin is the Chairman of our Board of Directors and our Chief Executive Officer . Mr. Martin was Chairman of the Board of Chesapeake Energy Corporation, a producer of oil, natural gas, and natural gas liquids, a position he held from October 2015 to February 2021. In addition, Mr. Martin has served as Chairman of RBM Ventures, a private investment company, since 2007. Mr. Martin was Chairman and Chief Executive Officer of Saks Incorporated from 1989 to 2006 and remained Chairman until his retirement in 2007. He is the former Interim President of the University of Memphis, a position he held from July 2013 until May 2014. He was previously a director of First Horizon National Corporation, Caesars Entertainment Corporation, Dillard's, Inc., Gaylord Entertainment Company, lululemon athletica inc., and Ruby Tuesday, Inc. Mr. Martin served five terms as a member of the Tennessee House of Representatives and holds the distinction of being the youngest person ever elected to the Tennessee legislature. He is involved in a number of civic and philanthropic activities and chairs the Martin Family Foundation. Mr. Martin graduated from the University of Memphis where he served as President of the student body and earned a masters in business administration from the Owen Graduate School of Management at Vanderbilt University.
Charles K. Slatery is our President, Chief Investment Officer and a director on our Board of Directors. Since June 2004, Mr. Slatery has been the President and Chief Executive Officer of NFC Investments LLC, a national financial advisory firm headquartered in Memphis, Tennessee. Mr. Slatery served as treasurer of St. George's Day School, and Board Chair and Treasurer of St. George's High School. He is a graduate of Wake Forest University where he majored in history. Mr. Slatery received his masters in business administration degree from the University of Tennessee.
William V. Thompson III is our Secretary and Chief Financial Officer . Mr. Thompson has over 20 years of experience in capital management, insurance operations, and private investments. Thompson is the President and Chief Compliance Officer of NFC Investments, LLC, a Registered Investment Advisor based in Memphis, Tennessee. Thompson is also the Executive Vice President of WT Holdings, Inc, a privately-owned insurance holding company based in Memphis, Tennessee. Thompson serves as a director of the Memphis/Shelby County Sports Authority and Memphis University School. He is a founder and board member of Slingshot Memphis. Thompson served as Vice President at NewSouth Capital Management in Memphis, Tennessee, from 2000-2006. He also served as Audit Committee Chair of the board of Equity Bank SSB which is now Triumph Bancorp, a publicly traded bank in Dallas, Texas.
Leslie Starr Keating will serve as an independent director immediately upon the effective date of this prospectus. Ms. Keating a highly successful corporate executive with 35 years of leadership experience in the consumer products industry with a proven track record of achievements contributing to enhanced corporate performance through effective P&L leadership of operations and supply chain functions for multi-billion dollar corporations. Ms. Keating has demonstrated results in leading and motivating teams, strategic rigor and deep P&L operating experience. Ms. Keating served as EVP Supply Strategy and Transformation for Advance Auto Parts from March 2017 until her retirement in December 2018. While in this role she led the development and execution of the re-architecture of the business model to deliver transformative P&L value. Prior to joining Advance, Ms. Keating was with PepsiCo for over 31 years and served as the SVP PepsiCo Supply Chain from 2008 until her retirement in 2017 with responsibility for Frito Lay's North American Supply Chain. Previous to her role as SVP Supply Chain, Ms. Keating served as SVP of Commercialization and Supply Chain. Before joining PepsiCo Ms. Keating started her career with Procter and Gamble. Ms. Keating has advised boards in compliance, organizational effectiveness and governance, and she has served on the Board of Directors of SunOpta, Inc. since July 2019. She served on the Board of Directors of Chesapeake Energy Corporation from September 2017 to February 2021. She has been recognized with the PepsiCo "Harvey C. Russell Inclusion Award" for her inclusion leadership and as "Collin County Professional Woman of the Year" by the Texas Business Woman Association. Furthermore, Women's Enterprise magazine recognized Ms. Keating for her manufacturing innovation and leadership. Ms. Keating earned her bachelors in science in Mechanical Engineering from Virginia Tech and her masters in business administration from Georgia State University.
Mark Edmunds will serve as an independent director immediately upon the effective date of this prospectus. Mr. Edmunds served as the Vice Chairman of Deloitte, a global accounting and consulting firm from June 2018 to June 2019. During his 39-year tenure at Deloitte, Mr. Edmunds has held several leadership roles within the firm, including US leader of Energy/Utilities, West Region Managing Partner, US Board of Directors and Chair of Global Committee. He has also led the Americas and Asia Pacific Oil and Gas sectors from San Francisco and Singapore respectively. Mr. Edmunds has served as lead and advisory partner for a number of Deloitte's strategic clients, including public and private companies in the U.S. Mr. Edmunds' primary industry focus has been energy & utilities throughout his career, including a short sabbatical from the firm to serve the Independent Petroleum Association of America in Washington, D.C. Mr. Edmunds served on the Audit and Compensation Committees of Chesapeake Energy Corporation from August 2018 until February 2021. He participated in the Executive Committee of the California Chamber of Commerce from 2001 to 2007, and from 2006 to 2011 in the Executive Committee of the Bay Area Council. Mr. Edmunds graduated from The University of Texas at Austin with a Bachelor of Business Administration in Accounting and is a Certified Public Accountant and a member of the AICPA and the Texas CPA Society. Mr. Edmunds will qualify as an audit committee financial expert.
Willie Gregory will serve as an independent director immediately upon the effective date of this prospectus. Mr. Gregory serves as Director of Global Community Investment at NIKE, Inc., a leading global apparel company, where he has been employed since 1993. Prior to joining NIKE, Mr. Gregory worked at IBM Corporation as regional marketing/sales manager. Mr. Gregory is the recipient of several awards and has affiliations with several community based organizations that promote education, cultural awareness and civic responsibility, including The 100 Black Men of America, NIKE's African American Network Person of the Year Award; LeMoyne Owen College's Beacon of Hope Honoree; The Ralph Hatley University of Memphis Hall of Fame Athletic Award; Memphis City Schools Hall of Fame Inductee and AutoZone Liberty Bowl President 2010. Mr. Gregory is a former Board Member of the National Civil Rights Museum, Youth Villages, Memphis Development Foundation; a former Board Chair of Big Brothers /Big Sisters of Greater Memphis; a former Board Chair of Memphis/ Shelby County Sports Authority; and currently a Board Chair of the Greater Memphis Chamber. Mr. Gregory attained a bachelor's degree from Mississippi Valley State University and The University of Memphis.