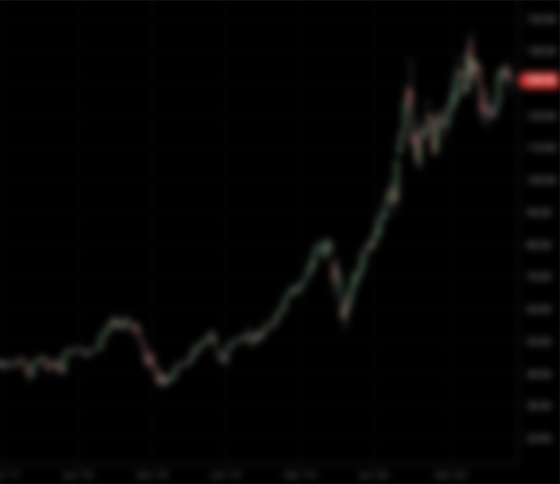 Jeneration Acquisition Corp
Raised

$300M

CIK

1847280

SPAC Ticker

JACAU

Focus

Technology, Mobility, Software, Ecommerce, Artificial Intelligence, Robotics, Energy, Renewable Energy
Jason Tan, or Hainan Tan , has over 17 years of experience in finance and technology and has been investing in Chinese technology companies since 2008. Mr. Tan is a Partner and the Chief Investment Officer of Jeneration Capital. Mr. Tan joined Jeneration Group in 2017 to chair its investment committee with a vision of building a technology investment firm dedicated to long-term investments and partnerships with the world's leading companies. Prior to joining Jeneration Capital, he was a Partner and Head of Asia at Tiger Global Management. While at Tiger Global, he sourced and led some of the landmark technology investments in Asia, including Alibaba, Meituan, Didi Kuaidi, Bilibili, Meitu, MissFresh, Ganji 58, Momo, Grab, and many more. Prior to joining Tiger Global, Mr. Tan was at TA Associates, Summit Partners, and Bain & Company. Mr. Tan was voted "Top 30 Most Influential Investors in China" by Fortune in 2015. Mr. Tan received both his Bachelor of Arts and Master of Arts degrees from Northwestern University. Mr. Tan was previously a board member of JD.com, Kuaidi, Ganji, Bilibili, Grab, 17 Education, Meitu and is currently representing Jeneration Capital on the boards of Keep and Nice Tuan.
Jimmy Chang, or Jimmy Ching-Hsin Chang , is the Founder of Jeneration Group and a Partner of Jeneration Capital. Prior to founding Jeneration Group in 2015, Mr. Chang worked as a Director at Silver Lake Partners where he focused on technology-related investments and value creation for Silver Lake's portfolio companies in Asia. Previously, he was an Executive Director in the Technology Investment Banking Group and Mergers and Acquisitions at Morgan Stanley in both Hong Kong and Silicon Valley. During his tenure at Morgan Stanley, he led and worked on some of the largest technology M&A transactions in internet, telecom equipment, hardware and other sectors. Mr. Chang has 19 years of investment and finance experience in Asia and the U.S. He is a member of the Investment Committee at Jeneration Capital. Mr. Chang graduated from the Massachusetts Institute of Technology (MIT) with a Bachelor of Science degree in Electrical Engineering and Computer Science and a Bachelor of Management Science degree in Finance. Mr. Chang is currently a board member of DiShangTie (DST), and a board observer of PingCAP.
Tony Zhang, or Ziquan Zhang , is a Partner of Jeneration Capital. Prior to joining Jeneration Capital in 2017, he was a Partner and Head of China at Coatue Management. While at Coatue, Mr. Zhang established Coatue's China private investment business and led the investments in Didi Dache, and Mafengwo. Previously, he was a Principal at DCM, a U.S. and Asia-focused venture capital fund, where he led multiple marquee investments including 58.com, VIPshop, Pharmaron, DXY, and Papaya. Mr. Zhang has 15 years of investment and corporate development experience in Asia. He is a member of the Investment Committee at Jeneration Capital. Mr. Zhang graduated with honors from Peking University with a Bachelor of Arts and a Master of Business Administration from Harvard University. At Jeneration, Mr. Zhang led numerous investments including Keep, Miss Fresh, and Medbanks and is currently serving on the boards of Miss Fresh, Medbanks, DataCloak and Xiaoniangao.
Andrew Sit, serves as Chief Financial Officer of Jeneration Acquisition Corporation. Mr. Sit is a Partner and Chief Operating Officer of Jeneration Capital responsible for all financial and operational functions. Prior to joining Jeneration in 2015, Mr. Sit was a member of Deutsche Bank's Global Prime Finance team where he worked with hedge funds and other alternative investment managers. After departing Deutsche Bank, he continued to advise Asian and global investment managers on structuring, corporate governance, operational best practices, compliance and regulatory issues. Mr. Sit began his career in corporate finance and mergers and acquisitions at UBS and has held leadership roles at other financial technology related firms. Mr. Sit earned a Bachelor of Applied Science at the University of Toronto, a Master of Business Administration from Ivey Business School at Western University, and holds the Chartered Alternative Investment Analyst designation.
Advisory Board
Sidney Huang, our Senior Advisor , is a senior advisor to JD.com, a NASDAQ and HKEX dual listed Global Fortune 500 technology company, and was its chief financial officer from September 2013 until his retirement in September 2020. He has been an independent director of Kuaishou Technology, a HKEX-listed technology company, since February 2021, and of Yatsen Holding, an NYSE-listed company, since November 2020. Prior to JD.com, Mr. Huang was the chief financial officer of VanceInfo Technologies, an NYSE-listed IT services provider and its successor company, Pactera Technology International, from July 2006 to September 2013. He was also the co-president of VanceInfo Technologies from 2011 to 2012 and its chief operating officer from 2008 to 2010. Prior to VanceInfo Technologies, he was the chief financial officer with two other China-based companies in technology and internet sectors between 2004 and 2006. Prior to 2004, Mr. Huang was an investment banker with Citigroup Global Markets in New York and prior to that an audit manager at KPMG LLP in the State of New York. Mr. Huang obtained his MBA from the Kellogg School of Management at Northwestern University as an Austin Scholar. He received his bachelor's degree of business administration from Bernard M. Baruch College, where he graduated as class valedictorian.
Independent Directors
Eric Levin, our Director , has served as the Executive Vice President and Chief Financial Officer of Warner Music Group Corp. since October 13, 2014. From October 2012 to June 2014, he served as the financial director of Ecolab (China) Investment Co. Ltd, a multinational technology and manufacturing group in China. From May 1988 to December 2001, he worked in various financial functions at Home Box Office, Inc., a subsidiary of Time Warner, and was promoted to CFO from January 2000 to December 2001. Thereafter and until 2011, he served in various operational and financial roles in companies in the media and publishing industry. From 2004 to 2007, he was the Co-Founder and CEO of City on Demand, LLC, a television production company. From 2009 to 2011, Mr. Levin was CFO at SCMP Group Limited, a company listed on the Hong Kong Stock Exchange, which is a leading Asia media holding company, and joined the board of The Post Publishing Public Company Limited, a company listed on the Stock Exchange of Thailand, which publishes newspapers and magazines. Mr. Levin obtained a Bachelor of Science in Electrical Engineering from the University of Pennsylvania in May 1984 and a Master of Business Administration in finance and economics from the University of Chicago Graduate School of Business in March 1988.
Cheng Lu, our Director , is the President and CEO of TuSimple, a global self-driving technology company focused on developing the first SAE L4 fully autonomous truck solution to reshape the $4 trillion-dollar global freight industry. Founded in 2015, TuSimple's mission is to increase truck safety, lower transportation costs, and reduce carbon emissions. Prior to TuSimple, Mr. Lu co-founded and was a Partner of KCA Capital Partners, an affiliate of China International Capital Corporation (CICC), focused on Pan-Asia growth equity investments. Previously, he was an investor with HOPU Investments and CITIC Capital in Beijing and Cerberus Capital Management in New York. Mr. Lu started his career as an investment banking analyst with Citigroup in New York. He received a Master of Business Administration from Harvard Business School and Bachelor of Science in Computer Science and Economics from the University of Virginia.
Daniel Wetstein, our Director , is the Co-Founder and Director of Ampere Partners Limited, a financial advisory firm focused on serving leading technology, healthcare and financial services companies in Asia. From 1996 to 2019, Mr. Wetstein was with Morgan Stanley across their Hong Kong, Taipei, London and Boston offices, serving most recently as a Managing Director and Co-Head of the Asia-Pacific Technology, Media and Telecommunications Investment Banking Group. Mr. Wetstein has advised on capital markets, private and strategic transactions for clients in the technology sector globally, including those in consumer internet, fintech, logistics, enterprise software, IT and business services, semiconductors, components, clean technology and hardware. Mr. Wetstein received a Bachelor of Arts in Business Administration and Management from the University of Rostock.