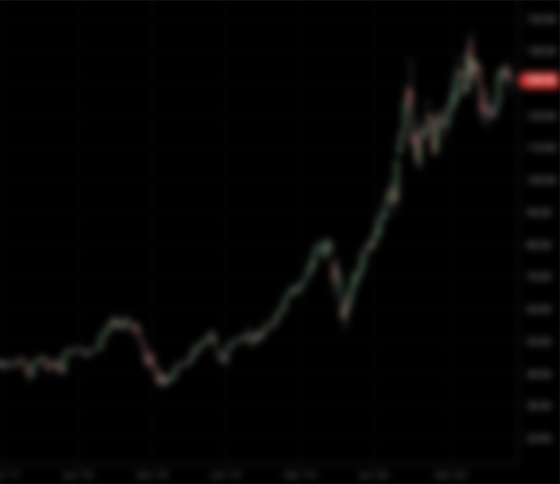 Target Global Acquisition I Corp.
Raised

$200M

CIK

1847355

Focus

Technology, Mobility, FinTech
Shmuel Chafets
Mr. Chafets is currently the General Partner and Vice Chairman of TG where he leads investments from seed to scale-up stages across various sectors ripe for digital disruption. Based in Tel Aviv, Israel, he will lead Target Global Acquisition I Corp. as Chief Executive Officer and also serve as a non-independent member of our Board of Directors. While at TG, Mr. Chafets has made multiple notable investments, including Auto1 (ETR: AG1), where he also sat on the Board and which recently went public at an IPO post-money valuation of over $9 billion on February 4, 2021. Other investments made by Mr. Chafets include McMakler, TravelPerk, Fresha and ZooZ (sold to PayUMoney). Prior to joining TG, Mr. Chafets was a partner at Berlin-based Hasso Plattner Ventures (HPV) where he invested in companies such as iZettle (sold to PayPal (NAS: PYPL)) and Hansoft and served as a Board member of DreamLines and reBuy. Before that, Mr. Chafets was a partner at Giza Venture Capital in Tel Aviv where he invested in companies such as Soluto (sold to Asurion), Visual.ly (sold to ScribbleLive) and other early-stage internet ventures. Together with Giza Venture Capital, Mr. Chafets founded GPV, a pioneering Warsaw-based venture capital fund where Mr. Chafets led various Internet and Software investments. Mr. Chafets co-founded SAM Seamless Network, a cyber-security technology company in 2016, and serves as its Vice-Chairman. Additionally, Mr. Chafets also co-founded LocaLoco (sold to Say Media Group), a social gaming start-up targeting emerging markets. Mr. Chafets started his career as a strategic consultant to GCS Issue Management Limited and to several members of the Israeli parliament and government.
Heiko Dimmerling
Mr. Dimmerling is our Chief Financial Officer. Mr. Dimmerling is currently CEO of Alina, a company he co-founded together with TG and Chief Financial Officer at TG. Before joining TG, Mr. Dimmerling was Chief Operating Officer at HQ Capital, where he was responsible for the global operations in private equity, real estate and direct investments with over $12 billion assets under management. Prior thereto, he was a Partner at the Private Equity Fund Triton for more than 16 years sponsoring several funds totaling approximately €9 billion investor capital. As an active angel and venture capital investor in a number of start-ups across several segments, Mr. Dimmerling experienced the support gap for hardware start-ups first hand and to address the gap, he co-founded BatchOne. Mr. Dimmerling started his career at Arthur Andersen supporting venture capital and private equity international strategic investors in M&A transactions and corporate finance. Mr. Dimmerling holds a B.A. in Business Administration from the University of Applied Sciences, Fulda.
Yaron Valler
Yaron Valler serves as the Managing General Partner at TG, and will be appointed as our Chief Investment Officer. Prior to joining TG, Mr. Valler managed Hasso Plattner Ventures (HPV) as CEO. While at HPV, Mr. Valler invested in companies such as Panaya (sold to Infosys), Fyber (sold to RNTS Media), Delivery Hero (ETR: DHER which went public in 2017 at a valuation of over $4 billion) and many other leading companies in Berlin and Israel. Mr. Valler previously led the enterprise software practice at Giza Venture Capital where he invested in companies such as Yadata (sold to Microsoft) and eGlue (sold to NICE Systems), he was an early-stage investor at the Technion Incubator and was a co-founder and Vice-President of Business Development at Excedo Technologies. Mr. Valler holds an MBA from INSEAD in France and a B.Sc. in Information Systems Engineering from Ben-Gurion University in Israel.
Dr. Gerhard Cromme
Dr. Cromme currently serves as Chairman of TG. Dr. Cromme will serve as Chairman of our Board of Directors. Alongside his office as Chairman of the board at TG, Dr. Cromme is currently the chairman of the supervisory board of TG portfolio company Auto1 (ETR: AG1), chairman of the advisory board of Aroundtown (ETR: AT1), one of the largest listed commercial real-estate companies in Europe as well as a member of the supervisory boards at eClear AG and Highview Enterprises Ltd. Previously, Dr. Cromme was chairman of the supervisory board of Siemens (ETR: SIE) and co-chairman of the supervisory boards at Thyssen Krupp (ETR: TKA) and ODDO BHF-Group, as well as a member of the supervisory boards of numerous corporates in Germany and France, such as Axel Springer, E.ON. (ETR: EOAN), Ruhrgas, Volkswagen (ETR: VOW3), BNP Paribas (EPA: BNP) and Saint Gobain (LON: COD). Dr. Cromme holds degrees in law from the University of Münster and the University of Lausanne, and in economics from the University Sorbonne in Paris and Harvard University (PMD) as well as a Doctor of Law from the University of Münster.
Sigal Regev Rosenberg
Ms. Rosenberg has over 14 years of experience in the health services industry in Israel. Ms. Rosenberg is currently the CEO of Meuhedet Health Services, Israel's third-largest health maintenance organization (HMO) serving approximately 1.3 million people. Prior to her role as CEO of Meuhedet Health Services, Ms. Rosenberg was its Chief Financial Officer for 5 years, responsible for an approximately $2 billion budget. Before that, she worked at Clalit Health Services for over 11 years, holding various positions including Vice President of Innovation Planning and Research. Ms. Rosenberg holds a M.A. degree in Social Sciences and Economics and a B.A. degree in Economics, Mathematics and Computer Science from Ben-Gurion University of the Negev.
Lars Hinrichs
Mr. Hinrichs is an entrepreneur and investor, having launched one of his first ventures at the age of 22, politik-digital.de, an award-winning platform for politics and new media. Furthermore, Mr. Hinrichs founded XING in 2003 (ETR: NOW), a career-oriented social networking site, which he took public in 2006. In 2010, Mr. Hinrichs founded HackFwd, an innovative pre-seed investment company that supported Europe's entrepreneurs in launching tech start-ups and included investments in YieldKit, Watchlater, Cobook and Infogr.am, amongst others. Mr. Hinrichs is currently the founder and CEO of Cinco Capital, an independent investment company, and has been a member of the supervisory board at Deutsche Telekom AG (ETR: DTE) since October 2013 and has served as the chairman of the supervisory board of xbAV AG since 2016. Mr. Hinrichs studied at Harvard Kennedy School of Government and Yale Jackson Institute for Global Affairs.
Michael Abbott
Mr. Abbott is the founder and executive chairman of Columbia Care (NEO: CCHW), one of the largest pharmaceutical manufacturer of cannabis-related medicines in the United States of America and Europe, of which TG is a shareholder. Mr. Abbott has over 30 years of experience in banking and finance. In 2002, Mr. Abbott founded Elysium Capital, a foreign exchange trading hedge fund, and in 2006 he was appointed as CEO of Robeco Sage, a billion-dollar fund of hedge funds. He started his financial career at Swiss Bank Corp. and later worked at Goldman Sachs where he eventually led its Structured Product Trading and Origination Group. Mr. Abbott holds a Bachelor of Laws degree from King's College London.