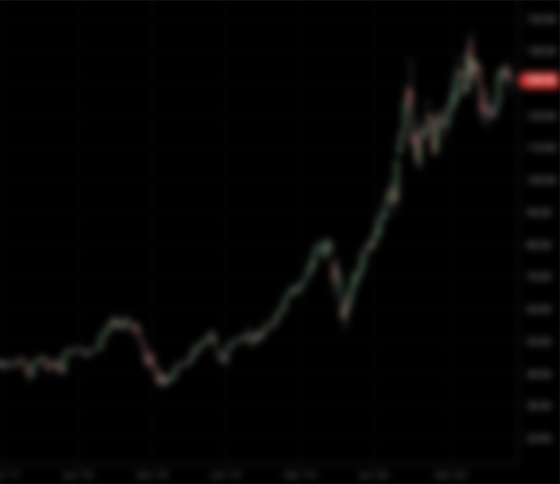 Atlas Crest Investment Corp. V
Raised

$200M

CIK

1847499

SPAC Ticker

ACCV.U

Focus

Media, FinTech, Technology, Payment Platforms, Software, Gaming, Healthcare, Consumer
Kenneth Moelis has served as the Chairman of our Board of Directors since inception and was our interim Chief Executive Officer from inception to the date of appointment of Mr. Spellacy as Chief Executive Officer. Mr. Moelis is also the Chairman of the Board of Directors of each of the AC SPACs, each a blank check company whose respective sponsor is an affiliate of Moelis & Company. Mr. Moelis is Chairman of the Board of Directors and has served as Chief Executive Officer of Moelis & Company since 2007. Mr. Moelis controls approximately 45% of the outstanding voting interest in Moelis & Company. Mr. Moelis has 40 years of investment banking and mergers and acquisitions experience. Prior to founding our Company, Mr. Moelis founded Moelis, a global independent investment bank, and its affiliate, Moelis Asset Management LP, an alternative asset management firm with approximately $6 billion of assets under management across private equity, direct lending, credit funds, and structured products. Since its inception, Moelis has advised on over $3.6 trillion of transactions including mergers and acquisitions, restructurings and recapitalizations. Mr. Moelis led Moelis' initial public offering in 2014 while being named EuroMoney's Banker of the Year. Since its IPO, Moelis has organically grown revenues by over 125% and has generated a total shareholder return of over 250%, including quarterly and special dividends.
Prior to founding Moelis, Mr. Moelis worked at UBS from 2001 to 2007, where he was most recently President of UBS Investment Bank and previously Joint Global Head of Investment Banking. Before joining UBS, Mr. Moelis was Head of Corporate Finance at Donaldson, Lufkin & Jenrette, where he worked from 1990 through 2000. Mr. Moelis began his career as an investment banker with Drexel Burnham Lambert in 1981. Mr. Moelis serves on the University of Pennsylvania Board of Trustees, the Wharton Board of Overseers, the Ronald Reagan UCLA Medical Center Board of Advisors and was formerly Chair and Director on the Tourette Association of America Board. Mr. Moelis holds a B.S. and an M.B.A. from the Wharton School at the University of Pennsylvania.
Michael Spellacy was appointed our Chief Executive Officer and a director on March 1, 2021. Mr. Spellacy is also the Chief Executive Officer and a director of each of the AC SPACs. Mr. Spellacy has extensive experience in technology, data and analytics, capital markets and private equity and has worked as an investor, investment banker and consultant. Most recently, Mr. Spellacy was a Senior Managing Director at Accenture plc and Global Industry Leader of Accenture Capital Markets while overseeing Accenture's Asset Management, Wealth Management and Investment and Trading businesses. Accenture plc is a multinational Fortune Global 500 professional services firm with 2020 revenues of over $44 billion. Mr. Spellacy began his role at Accenture in 2017.
Prior to Accenture, Mr. Spellacy was a Senior Partner, Asset and Wealth Management, at PricewaterhouseCoopers from 2015 to 2017 and prior to that role, Mr. Spellacy was a Partner at Broadhaven Capital, an industry leading independent investment bank and private equity investor servicing the financial services and technology sectors from 2013 to 2015. Prior to Broadhaven, Mr. Spellacy was a Senior Executive, Management Committee Advisor at Bridgewater Associates, a widely recognized asset manager from 2009 to 2013. Mr. Spellacy led Bridgewater's $130 billion assets under management transformation program. Prior to Bridgewater, Mr. Spellacy was a Partner and Managing Director at the Boston Consulting Group from 2003 to 2009 where he helped guide the firm's global Alternative Investments Practice providing strategic business advisory services to global asset managers, sovereign wealth funds and asset owners. He received his B.S. in Economics from the London School of Economics and MBA from the University of Hartford.
Christopher Callesano has served as our Chief Financial Officer since inception. Mr. Callesano is also the Chief Financial Officer of each of the AC SPACs. Mr. Callesano is a Managing Director of Moelis and has served as its Principal Accounting Officer since 2016 and its Corporate Controller since 2010. From 2008 to 2010, Mr. Callesano was Senior Managing Director of Financial Reporting and Accounting Policy at NASDAQ OMX where he was responsible for preparing the financial statements filed with the SEC.
Previously, Mr. Callesano worked at Merrill Lynch from 2004 to 2008, most recently as Director of Corporate Reporting. Prior to joining Merrill Lynch, Mr. Callesano held various other accounting positions, including as an auditor with Ernst & Young. Mr. Callesano holds a B.S. in Accounting from Penn State University and an M.B.A. in Finance from the Stern School of Business at New York University. He is a Certified Public Accountant licensed in New York State.
Emanuel Pearlman is a Director of the company, AC III and AC IV and is also a director of AC I and AC II. Mr. Pearlman currently serves as Chairman and Chief Executive Officer of Liberation Investment Group, a New York based investment management and financial consulting firm, which he founded in 2003. He was appointed to the board of AMI 1 LLC, the owner of Associated Materials, Inc., in September 2020. Mr. Pearlman has been a member of the Board of Directors of Network-1 Technologies, Inc. since 2012, where he serves as Chairman of the Audit Committee and a member of the Nominating and Corporate Governance Committee. Mr. Pearlman previously served as a director of Empire Resorts from 2010 to 2019 including as Executive Chairman of the Board from 2016 to 2019 and Non-Executive Chairman of the Board from 2010 to 2016. Mr. Pearlman was a member of the Board of Directors of CEVA Logistics AG from May 2018 to October 2019 and served on its Audit Committee from May 2018 to October 2019 and its Nomination and Governance Committee from May 2018 to May 2019. From 2013 through 2018, he served on the Board of Directors of CEVA Holdings, LLC. From 2018 through 2019, Mr. Pearlman served on the Board of Managers and as President of each of SRC O.P. LLC, SRC Facilities LLC and SRC Real Estate (TX) LLC, which are special purpose bankruptcy remote limited liability companies with ownership of approximately 100 real estate properties of Sears. From May 2017 through September 2017, Mr. Pearlman served on the Board of Directors of ClubCorp Holdings where he served on the Strategic Review Committee, and from 2009 to 2014, he served as the sole independent director of the Fontainebleau Miami JV LLC, which owned and operated the Fontainebleau Hotel in Miami Beach. Mr. Pearlman served as a member of the Board of Directors of Dune Energy from 2012 to 2013 and Jameson Inns, Inc. from January 2012 to December 2012. He also served as a director of Multimedia Games, Inc. from 2006 to 2010. Mr. Pearlman holds an MBA from Harvard Business School and a B.A. in Economics from Duke University. We believe Mr. Pearlman's broad investing background and extensive board experience make him well qualified to serve on our board of directors.