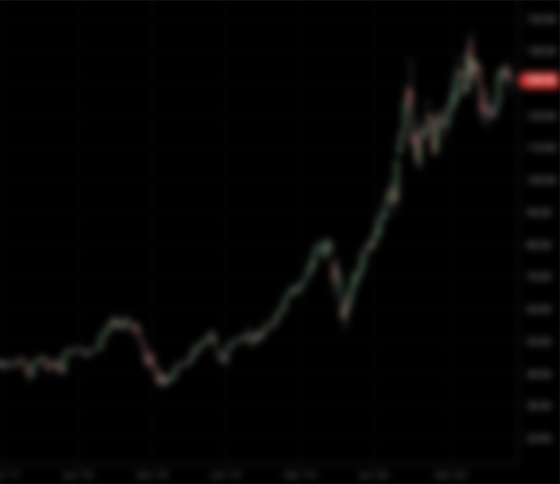 Space Acquisition Corp. I
Raphael Roettgen , is a recognized leader with a unique blend of finance expertise and experience in the commercial space sector. In 2020, Mr. Roettgen founded E2MC, a space-focused venture capital firm. Mr. Roettgen and his team have invested in and advised several high-profile companies within the space industry, including Astrome, Axiom Space, Helios Wire, Skyloom, Space Perspective and SpaceX. In addition, Mr. Roettgen is the author of Hoch Hinaus, an acclaimed book on the new space economy, and the host of the Space Business Podcast. Mr. Roettgen completed the Space Studies Program at the International Space University (ISU), where he currently is a Governing Member, and serves as a lecturer on space finance, investment and entrepreneurship at several institutions, including ISU and École Polytechnique Fédérale de Lausanne (EPFL). Moreover, since March 2020, Mr. Roettgen has served as a Venture Partner at Space4Impact at Space Innovation (formerly, the Swiss Space Center) and a member of the Investment Review Committee at Spaced Ventures. Mr. Roettgen also serves as a mentor at several space incubators and accelerator programs, including Creative Destruction Lab's Space Stream and the Seraphim Space Camp. Previously, Mr. Roettgen worked at several investment firms, including Deutsche Bank and Gandhara Capital, a multi-billion-dollar global equity hedge fund. He has also served as an M&A banker at JP Morgan and Greenhill & Co., and has served aerospace and telecom clients worldwide. Mr. Roettgen graduated from the University of Pennsylvania – Wharton School, holds a master's degree in machine learning from PUC-RJ, and is a CFA (Chartered Financial Analyst) and FRM (Financial Risk Manager) charterholder.
Kevin Schubert, our Co-Chief Executive Officer and Director , is an experienced business and legal professional with significant M&A and corporate experience. Mr. Schubert currently serves as (i) Chief Operating Officer for Altitude, a SPAC that completed its initial public offering in December 8, 2020, (ii) Chief Operating Officer and Director for Altitude II, a SPAC that initially filed its registration statement on Form S-1 with the SEC in February 2021, and (iii) Chief Operating Officer and Director for Altitude III, a SPAC that initially filed its registration statement on Form S-1 with the SEC in February 2021. From August 2017 through July 2020, Mr. Schubert served as the Senior Vice President of Corporate Development and Strategy at Red Rock Resorts, Inc., where he led key M&A projects and strategic planning, oversaw corporate development, and worked extensively on all areas of corporate finance and investor relations. Mr. Schubert also served as the Vice President of Strategy and Operations and Associate General Counsel at Las Vegas Sands Corporation from May 2012 through August 2017, where he worked on numerous large-scale international development projects and worked closely with the company's chief operating officer on corporate strategy and operations. Prior to joining Las Vegas Sands, Mr. Schubert worked at Gibson, Dunn & Crutcher LLP from September 2007 to May 2012, where he was part of the firm's Corporate Finance practice with a focus on large scale M&A, and from July 2000 to August 2003 he worked as a consultant at Accenture. Mr. Schubert has a bachelor's degree from the University of Arizona's Eller College of Management, a master's of business administration degree from UCLA's Anderson School of Management, and a juris doctor degree from the UCLA School of Law. Mr. Schubert's education, experience and success in the space sector, along with his proven record working with SPACs, qualify him to serve on our board of directors.
Andrew Kule, our Chief Financial Officer and Director Nominee , is a seasoned finance professional and capital markets expert with over 25 years of experience. Since 2019, Mr. Kule has worked at Guidepoint Global, a leading expert network group where he serves as a strategist in the consumer, media and telecom group. Prior to Guidepoint, Mr. Kule was a partner and Senior Analyst at JL Advisors from 2002 to 2008, and a Senior Analyst at Mark Asset Management from 2013 to 2019, both SEC-registered private investment partnerships. In these roles, Mr. Kule covered the media and telecom sector and the consumer industry, in addition to directing public equity investments in the satellite and communications sectors. From 2011 to 2013, Mr. Kule was a co-portfolio manager at Locksmith Capital Advisors, an activist fund, where he identified and evaluated investment opportunities. Mr. Kule was also a sell-side equity research associate at Salomon Smith Barney from 1998 to 2002, and at Bear, Stearns & Co. from 1996 to 1998. Mr. Kule began his career at Moore Capital Management where he was an equity trading desk analyst from 1994 to 1996. Mr. Kule has experience working with SPACs, and served as an advisor to Altitude Acquisition Corp. Mr. Kule holds a bachelor's degree from Tulane University's A.B. Freeman School of Business where he majored in finance. Mr. Kule's background, including his knowledge within the space sector and his professional history, make him a strong candidate for our board of directors.
Raghu Das will serve on our board of directors following the completion of this offering. Mr. Das has spent his career building, operating, and investing in space-related businesses in both privately-held and publicly-traded companies. Mr. Das currently serves as a Venture Partner at E2MC, where he analyzes and evaluates a wide variety of investment opportunities in the space sector. Mr. Das also heads Aniara Spacecom LLC, a boutique space advisory company that serves an international client base. Mr. Das has invested and played a strategic management role with a number of new space start-ups, including Astrome Technologies, which was supported and backed by the Indian Institute of Science. Mr. Das previously served as the co-founder of ProtoStar Limited, a company that owned and operated two geosynchronous satellites which were sold to IntelSat Ltd. and SES S.A. in 2010. Mr. Das was also the Co-Founder, along with Peter Ruderman, another of our other nominees, of Helios Wire Corporation, an S-Band IoT operator acquired by EchoStar Corporation in 2019. Mr. Das also founded Ramaspace, a Luxembourg-based company engaged in space mining exploration. From 1994 to 2003 Mr. Das held senior positions at Loral Space & Communications Ltd., including Managing Director of Loral Skynet, Europe Middle East Africa (EMEA) and General Manager of Loral CyberStar, Indian Ocean Region. Mr. Das has a bachelor's degree in engineering from Madras Institute of Technology, India and a master's degree from The George Washington University. Mr. Das is well qualified to serve on our board of directors because he has extensive experience working within space-related industries.
Peter Ruderman will serve on our board of directors following the completion of this offering. Mr. Ruderman is well-versed in business, legal, and regulatory advice pertaining to the space sector, with a specific focus on satellite communications, and will bring a dynamic skill-set to our board. Mr. Ruderman currently serves as a Venture Partner at E2MC, where he assists on all aspects pertaining to investment opportunities. Mr. Ruderman previously served as general counsel at various space companies, including ProtoStar Limited, Loral CyberStar (Asia) Ltd., Astro Digital US, Inc. and Helios Wire Corporation, a company he co-founded with Raghu Das, another director nominee. Mr. Ruderman has served as a consultant for space companies, including Loral Space & Communications Ltd. and its affiliates Space Systems/Loral, Loral Skynet, and Telesat Canada, The Philippine Long Distance Telephone Company, Globecast Asia, and Direct Kinetic Solutions Inc. Mr. Ruderman holds a bachelor's degree from Grinnell College and a juris doctor degree from The Columbia University School of Law. Mr. Ruderman's deep history within the space sector combined with his diverse professional experiences make him an excellent candidate for our board of directors.
Ali Younis will serve on our board of directors following the completion of this offering. Mr. Younis' professional experience spans many parts of the space industry's value chain, and these experiences have provided him with a deep understanding of the dynamics of the space economy. Since January 2021, Mr. Younis has served as Vice President of Commercial Sales and Business Development at Mynaric USA, a leader in the development of air and space wireless laser communications. There, Mr. Younis oversees laser communication products in the North America region and airborne markets, and also leads Mynaric's business development and go-to-market strategy. From 2018 to 2020, Mr. Younis was the Head of Business Development and Product Marketing at Astranis, a manufacturer of geostationary smallsats. From 2015 to 2018, he worked in strategy and planning at Intelsat Ltd.'s satellite launch programs, including its collaboration with OneWeb. Mr. Younis was also a strategy consultant at Northern Sky Research from 2014 to 2015, where he contributed his analysis on the video broadcasting, cellular backhaul, and the LEO satellite operators. From 2012 to 2014, Mr. Younis was a business development and product marketing officer at O3b Networks -the only successful mid earth orbit (MEO) high-throughput satellite constellation that was acquired by SES S.A. in 2016. He started his career in 2010 at SES, overseeing video broadcast related products. Mr. Younis has spoken at the satellite industry's single largest forum "Sat Show" two years in a row (2019 and 2020) and was featured on On-Orbit's podcast to discuss "New Space" on a dedicated live episode of the podcast. Mr. Younis earned a BSc degree in Information and Communications Engineering and an MSc degree in Communication Engineering at the Technische Universitat Munchen, and holds an MBA degree from the College des Ingenieurs. Mr. Younis is a qualified candidate to serve as a member of our board of directors due to his track record as a successful leader and his impressive educational background.