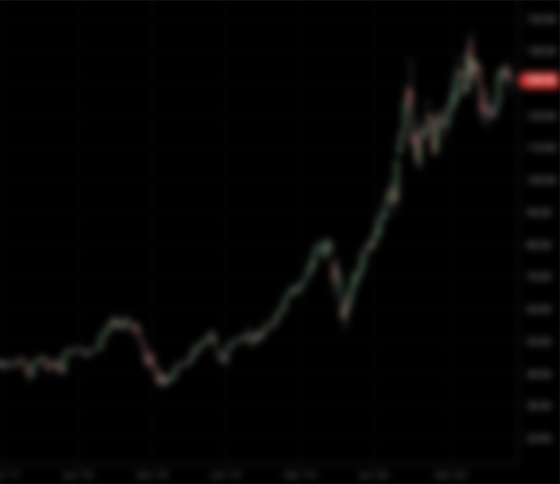 SPK
Definitive Agreement
Varian Biopharmaceuticals, Inc.
Raised

$50M

CIK

1848097

Focus

Telecommunications, Media, Technology, TMT
Sophie Ye Tao, our President and Chief Executive Officer , has been an active investor in China and the US since 2007. Throughout her investment career, she has invested in companies including Evernote, 360 DigiTech, Inc. (NASDAQ: QFIN), a leading fintech platform in China, Tricorn Technology, a leading China-based AI company focused on natural language processing which was later acquired by Tencent in 2020, Shanghai Canxing Culture & Broadcast Company, the largest unscripted content producer in China and Ningmeng Pictures, a leading Chinese studio focused on television and film production. From 2016 to 2021, Ms. Tao was a partner at Hanfor Capital Management, a China-based private equity firm and focused on investments in the TMT and consumer industries. She was a co-founder and partner at Ray Shi Capital Group from 2010 to 2015, a US registered investment adviser focusing on equity investments in Chinese companies listed in Hong Kong and the U.S. Ms. Tao was the senior investment manager for Greater China at Vision Capital Advisors in New York City from 2007 to 2010. At Vision, Ms. Tao helped launch and co-managed the Vision Opportunity China Fund, focusing on sourcing, structuring and investing in small- and medium-sized enterprises in China through reverse mergers, private placements and private equity. Previously, Ms. Tao worked at Banc of America Securities LLC in New York City in its equity capital markets group between 2005 and 2007, where she originated and executed convertible bond and other equity–linked issuances. She also worked at NERA Economic Consulting in its Chicago and New York City offices between 2003 and 2005 where she helped provide economics and econometrics analysis and recommendations to multi-national corporations involved in antitrust and securities litigations. Before that, Ms. Tao worked as a policy consultant at the Organization for Economic Cooperation and Development (OECD) in Paris from 2001 to 2002, where she advised countries on their economic and regulatory reform policies. Ms. Tao graduated from the Woodrow Wilson School of Public and International Affairs at Princeton University in 2003 with a Master of Public Affairs (MPA) degree concentrating in economics and advanced quantitative analysis. She also graduated from the University of International Business & Economics in Beijing with a Bachelor of Laws degree in 2000.
We believe that Ms. Tao is well-qualified to serve as a member of our board of directors due to her extensive experience, contacts, and relationships within the TMT sector in Asia and the U.S.
Philip Chun-Hun Kwan, our Chief Financial Officer and a member of our board of directors since our inception, has spent his career in the TMT industry, as an investor, advisor and operator since 2004. Mr. Kwan is currently the CEO of Palestra Sports, a sports-focused start-up based in China which he co-founded in June 2017. From 2010 to 2017, Mr. Kwan was a senior vice president at The Raine Group ("Raine"), where he was a founding member of the firm's China practice based in Beijing and subsequently Shanghai. Raine is one of the world's leading TMT-focused merchant banks, with total assets under management of over $3.5 billion. At Raine, Mr. Kwan provided investment banking advisory services to leading Chinese and international media and entertainment companies (primarily mergers and acquisitions and large-scale capital raise transactions), and also worked on the fund side where he helped source and execute direct principal investments in China. Representative transactions during his time at Raine include the $4.2 billion sale of the Ultimate Fighting Championship to WME IMG, the sale of 13% of Manchester City Football Group to CMC Capital and CITIC for $400 million, Perfect World's $250 million investment into Universal Studios' film slate, the creation of Flagship Entertainment, the Chinese film studio co-financed by Warner Bros and CMC Capital, the sale of PPTV to Suning for $420 million, and the spin-off of and $80 million capital raise for IMAX China, among others. In the Singapore region, Mr. Kwan also represented Wego in its Series A capital raise. Prior to joining Raine, Mr. Kwan worked at Southfield Capital, a middle market private equity firm backed by Canyon Capital Advisors focused on North American buyouts. During his time at Southfield, he executed a number of leveraged buyout transactions across a range of different industries. Mr. Kwan started his professional career in the mergers and acquisitions advisory group at Evercore Partners in New York. He graduated from The Wharton School at the University of Pennsylvania with a Bachelor of Science in Economics in 2004. Mr. Kwan is currently married to Ms. Tao.
We believe Mr. Kwan is well-qualified to serve as a member of our board of directors due to his transaction experience, network, and operational experience within the TMT sector globally.
Justin Chang has served as our independent director since April, 2021. Mr. Chang has 15 years of technology, product development, and entrepreneurial experience. Currently, Mr. Chang is the vice president of product at ClassPass, a marketplace aggregator of local fitness, wellness, and beauty merchants. ClassPass provides customers with a flexible membership that gives them access toc 40,000 boutique studios, gyms, and wellness facilities across 28 countries. He joined ClassPass in 2014 after its seed financing, helping scale the company from 1 city to 2,500 cities by leading the engineering, product management, product design, user research, and product operations teams. In 2019, Mr. Chang helped launch ClassPass China, a localized version of the ClassPass experience. Justin also sits on the ClassPass executive team where he oversees global product strategy and product development. Outside ClassPass, Mr. Chang regularly advises early stage founders and executives on strategy, growth, and product. From 2011-2014, Justin worked at AHAlife, a luxury e-commerce marketplace, where he led the product development of its merchant portal and augmented reality shopping experiences. Prior to AHAlife, Mr. Chang co-founded MatchBright in 2006, a career discovery platform that leveraged big data to help job seekers discover best fit careers, and operated its business until 2010. Mr. Chang began his career as a consultant for Bain & Company where he advised Fortune 500 companies in consumer products, retail, TMT, banking, and healthcare industries from 2004 to 2006. Justin graduated magna cum laude from The Wharton School at the University of Pennsylvania where he holds degrees in Finance and Management in 2004.
We believe Mr. Chang is well-qualified to serve as a member of our board of directors due to his operational experience and relationships within the TMT sector.
Bryant Chou has been a member of our board of directors since April, 2021. Mr. Bryant Chou has experience in corporate finance and the TMT industry across the US, Asia and Europe. Since 2012, Bryant has been the CEO of Yi Shi Yi Se (Beijing) Culture Communication Co., Ltd. and its predecessor company, VICE China, where Bryant oversees the launch and expansion of the local entity, leads commercial activities and serves as the main liaison for key business partners domestically and across the APAC region. Prior to this, Mr. Chou worked at DMG Entertainment, a Chinese advertising and entertainment agency from 2011 to 2012. From 2007 to 2008, he was a consultant at JL McGregor, a boutique equity research firm, from 2007 to 2008. Bryant began his career in investment banking in New York at Miller Buckfire from 2003 to 2006, a leading boutique restructuring firm. Bryant graduated from The Wharton School at the University of Pennsylvania in December 2002, receiving a Bachelor of Science in Economics with concentrations in Finance and Management.
We believe Mr. Chou is well-qualified to serve as a member of our board of directors due to his experience and relationships within the TMT sector in China and the U.S.
Greg Chang has been a member of our board of directors since April, 2021, and brings his more than 15 years of experience in technology, gaming, business development, marketing, and entrepreneurship. Since 2020, Mr. Chang has been the general manager of RealTime Technology, a SAAS company servicing the telecom, retail, and gaming industries. He is also an investor in multiple startups and a mentor at SOSV, one of the most active VCs in the Asia region. From 2015 until 2019, Mr. Chang was the director of games and mobile, Greater China, at The Walt Disney Company where he was responsible for popular titles such as Marvel Future Fight, Star Wars Commander, and Disney TsumTsum. He also developed several multi-million dollar licensing deals with some of the top technology companies in China. From 2013 to 2015, he was the vice president of Asia at Glu Mobile where he initiated Glu's $100M+ strategic partnership and investment with Tencent and helped launch several popular games including Deer Hunter, Eternity Warriors, and Kim Kardashian: Hollywood in the region. Prior to that, Mr. Chang was the director of business at NCSoft Taiwan from 2011 to 2012 and vice president at The Ivy Group (a Temasek portfolio company) from 2009 to 2011. Mr. Chang graduated from the University of California, Berkeley with a Bachelor of Arts in 2001 and also received an MBA from Columbia Business School in 2009.
We believe Mr. Chang is well-qualified to serve as a member of our board of directors due to his operational and entrepreneurial experience and relationships within the TMT sector.