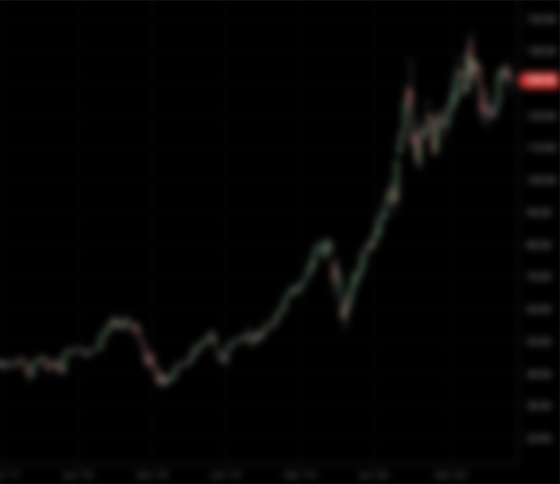 Spindletop Health Acquisition Corp.
Raised

$234M

CIK

1848558

Focus

Healthcare, Technology, Insurance, Biotech, Pharmaceuticals
Evan S. Melrose, M.D., MBA
Dr. Melrose serves as our Chief Executive Officer, Chief Financial Officer and on our board of directors. With 25 years of experience in the healthcare industry, Dr. Melrose has significant expertise across public and private healthcare investing. As the Founding Managing Director of Spindletop, Dr. Melrose provides pivotal expansion capital for healthcare investments. Prior to Spindletop, he was Founding Managing Director of PTV Sciences, an Austin-based venture capital firm, and a Director with Burrill & Company, a San Francisco-based life science private equity/venture capital firm. Dr. Melrose has extensive operating, capital markets and mergers and acquisitions experience, including selling companies to SPACs and many initial public offerings. His extensive current and prior board memberships include Bioventus (NASDAQ: BVS), Castle Biosciences, Inc. (NASDAQ: CSTL), Intersect ENT (NASDAQ: XENT), Asuragen, BioSET (acquired by Ferring Pharmaceuticals), BioForm Medical (NASDAQ: BFRM), BioMimetic Therapeutics (NASDAQ: BMTI) and Inhibitex (NASDAQ: INHX). Dr. Melrose's broad experience as a physician includes: clinical practice, faculty appointments at the University of California- San Francisco, University of Pennsylvania and Baylor College of Medicine, outcomes and biomedical research, and work in health policy on Capitol Hill. He has served in leadership roles in organized medicine and has received multiple leadership awards including the AMA/Glaxo Achievement Award.
Dr. Melrose received his BA from the University of Pennsylvania, his M.D. from Indiana University School of Medicine and an MBA from The Wharton School of Business. He is a member of YPO International, a Board Leadership Fellow of the National Association of Corporate Directors, and serves on the boards of HNI Healthcare, Sanova Dermatology, Spindletop Pain Holdings. Dr. Melrose served as a prestigious Health Innovator Fellow for the Aspen Institute and was admitted into the Aspen Global Leadership Network.
Independent Directors
James H. Henry, CPA
Mr. Henry serves as our Chairman of the Board. James brings over 37 years of financial accounting experience from PricewaterhouseCoopers LLC (PwC), where he held numerous leadership and senior client roles, including Global Healthcare Leader, Vice Chair—Industries & Sectors, and Managing Partner for the San Francisco area. As Healthcare Leader, Mr. Henry led the growth of PwC's Health Industries business to become a leading global consultancy and formed the Health Research Institute. He currently serves on the Board of Directors of Spindletop Pain Management Holdings and Unison Energy. Previously, Mr. Henry served as an advisor to the Bay Area Council Economic Institute and UCSF's Global Health Group.
Mr. Henry earned a B.S. in Business Administration (Accounting) from San Diego State University. He is a Certified Public Accountant (CPA) in Texas and California and a member of the National Association of Corporate Directors. Mr. Henry's qualifications to serve on our board of directors include his healthcare and life sciences experience, his extensive knowledge of financial accounting, internal controls and public company reporting and his experience serving on the board of directors of other companies.
Craig Cordola, MBA
Mr. Cordola brings significant operating expertise within healthcare systems as Executive Vice President and Chief Operating Officer for Ascension, one of the largest Catholic healthcare organizations in the country with more than 150,000 associates and 40,000 affiliated providers. Mr. Cordola has overall responsibility for the healthcare and business operations in support of the Ascension Mission, as well as responsibility for Ascension subsidiaries including Medxcel Facilities Management and The Resource Group, Ascension's group purchasing organization. Mr. Cordola joined Ascension in September 2017 as the President and Chief Executive Officer / Ministry Market Executive for Ascension Texas. He previously served as Senior Vice President of the Memorial Hermann Health System in southeast Texas as President of its Central/West Region. In this role, he also had Executive responsibility for their Academic relationship with The University of Texas Health Science Center—Houston.
Mr. Cordola graduated with honors from The University of Texas at Austin with a degree in Psychology and continued his studies at the University of Houston-Clear Lake, where he earned dual degrees with a Master of Healthcare Administration and a Master of Business Administration. Mr. Cordola's qualifications to serve on our board of directors include his extensive healthcare system operations experience.
Todd Fruchterman, M.D., Ph.D.
Dr. Fruchterman brings his qualifications and experience as an M.D., Ph.D. and proven business executive in public medical device companies, with a demonstrated track record of scaling disruptive technologies. Dr. Fruchterman was recently appointed CEO of Butterfly Network (NASDAQ: BFLY), a successful de-SPAC merger of Longview Acquisition Corp. and Butterfly Network. Previously, he was President of the Reliability Solutions segment of Flex (NASDAQ: FLEX) where he oversaw the Health Solutions, Automotive and Industrial business units. Prior to Flex, he served ten years at 3M Company (NYSE: MMM) where he held multiple roles, most recently as President and General Manager of the Medical Solutions Division. In his 23-year career, Dr. Fruchterman also held leadership positions at Kinetic Concepts, Inc., where he was Executive Vice President, Chief Technology Officer, and Chief Medical Officer; at Johnson & Johnson, where he held various key positions including directing worldwide biosurgical R&D for the Ethicon division; and at Response Genetics, Inc., where he was President, Chief Executive Officer, and Chief Operating Officer. Dr. Fruchterman has served on the board of AdvaMed, and in 2019 was a core participant in the U.S. Department of HHS Innovation and Investment Summit. He has served on the Leonard Davis Institute of Health Economics Executive Advisory Board, BioMed SA Board, LifeScience Alley Board and the Board of the Texas Life Science Center.
Dr. Fruchterman received his B.A. and M.D. from the University of Pennsylvania and his Ph.D. from the University of Louisville. Dr. Fruchterman's qualifications to serve on our board of directors include his extensive leadership, commercial, operational and technical experience in public healthcare companies.
David Nash, M.D., MBA
Dr. Nash brings a career as a distinguished physician, academic scholar and public health expert. Dr. Nash is the Founding Dean Emeritus of the nation's first college of population health on the campus of Jefferson University in Philadelphia PA. He remains on an endowed chair in health policy, as the special assistant to the CEO of Jefferson Health, and a board member of the ACO affiliated with the health system. Dr. Nash had a 30-year career at Jefferson, and as a distinguished professor, helped usher in the era of public accountability for the outcomes of medical care, and more recently, the ascendancy of value-based payment and population health management. Dr. Nash previously served as a board member for Humana (NYSE: HUM) for nearly a decade and at Mercy Health. He is currently a board member with The Geisinger Commonwealth School of Medicine and ANI Pharmaceuticals (NASDAQ: ANIP), a public company committed to affordable generic drugs. He has consulted for numerous companies in health information technology, biotech, continuing medical education, remote patient monitoring and other disruptive health-related technologies.
Dr. Nash received his M.D. from the University of Rochester and his MBA from the Wharton School of Business. Dr. Nash's qualifications to serve on our board of directors include a distinguished academic career, expertise in public health policy and his previous and current public board memberships.
Executive Officers
Kelly Huang, Ph.D.
Dr. Huang serves as our Chief Operating Officer. Dr. Huang brings over 25 years of experience leading global businesses in life sciences and consumer healthcare. He currently serves as a Managing Director with Spindletop. His prior roles include Head of the Nutri-Therapeutic Division of L-Nutra, Inc., a leading nutri-tech company, President, CEO, and Board Director for Obalon Therapeutics (NASDAQ: OBLN), and General Manager of Nestle Skin Health's Galderma LP aesthetics business, providing commercial leadership for iconic brands including Restylane, Dysport and Sculptra. Previously, Dr. Huang also served as President of the Urology Device and Services business at HealthTronics Dr. Huang spent 16 years with Johnson & Johnson (NYSE: JNJ), including as Vice President of Research & Development and corporate officer of Neutrogena Corporation and as Vice President with Johnson & Johnson Development Corporation.
Dr. Huang earned a B.S. in Chemical Engineering from the University of Massachusetts at Amherst, followed by an M.S. and Ph.D. in Chemical Engineering from Stanford University. He was a member of the board of Sensei, LLC, a mobile health company and HITS, a private equity-owned health information technology company. He is a Board Leadership Fellow of the National Association of Corporate Directors and currently serves on the boards of Sanova Dermatology, the Princeton Innovation Accelerator (USA Hub of Commonwealth Center for Digital Health) and on the editorial board of American Drug and Health Benefits.
JD Moore, MBA
Mr. Moore serves as our Senior Vice President, Corporate Development. Mr. Moore brings deep experience in growing global businesses and platforms, having completed over $50 billion in transactions in his career. He has been responsible for global strategy and business development functions for several medical device companies whose activities included strategic partnerships, minority investments, joint ventures and acquisitions. Most recently, he was head of Business Development for Tricity Pain Associates, a leading provider of interventional pain management services. Previously, Mr. Moore served as Head of Business Development and Strategy for Johnson & Johnson (NYSE: JNJ), Head of Strategy and Business Development for Medtronic Diabetes (NYSE: MDT) and Head of Mergers and Acquisitions for CareFusion Corp. Prior to his corporate executive experience, he was an investment banker in New York focused on mergers and acquisitions in the healthcare services and medical device sectors with JP Morgan.
Mr. Moore received an MBA from Michigan Ross School of Business and a BBA from the University of Texas at Austin. He is a member of the University of Texas Development Board and the McCombs School of Business Healthcare Innovation Advisory Council.
Steve Whitlock, MBA
Mr. Whitlock serves as our Secretary. Mr. Whitlock has over 25 years of experience in the orthopedic industry, as well as an investor, having co-founded Path4 Ventures and served as an Operating Venture Partner with PTV Sciences. He currently serves as a Managing Director with Spindletop. During his tenure working in the venture space, he co-founded LDR Spine USA, where he served as President and CEO at its inception (NASDAQ: LDRH, was acquired by Zimmer Biomet in 2016 for $1 billion following its 2013 IPO), and Spinal Restoration. Mr. Whitlock served on the boards of LDR Holdings, Spinal Restoration, and Ortho Kinematics. Steve began his career with Centerpulse Orthopedics (formerly Intermedics and Sulzer Orthopedics) where he held various executive management roles in Global Research and Development, New Business Development, and Global Products in the areas of total joints, sports medicine, trauma, and orthobiologics. He was also a member of the executive team responsible for the company turnaround following the largest product recall in orthopedic devices, leading to an acquisition by Zimmer in 2003 for $3.2 billion.
Mr. Whitlock holds a B.S. in Mechanical Engineering degree from Texas A&M University and an MBA from Embry—Riddle Aeronautical University.
Bob McDonald, M.D., MBA
Dr. McDonald serves as our Senior Advisor. Dr. McDonald has 30 years of experience as a physician leader in reimbursement consulting with healthcare insurance and pharma expertise. Currently, he is the President and Founder of Aledo Consulting, Inc. He also currently serves as an Operating Venture Partner with Spindletop. Prior to this role, he served in a variety of senior medical and operations positions at Anthem Blue Cross and Blue Shield (NYSE: ANTM) and its predecessor company, The Associated Group, including Medical Director of Medical Policy, Medical Director of Anthem Prescription Management, LLC and Medical Director of Health Care Management, Anthem Inc. Prior to Anthem, he served for three years at Eli Lilly and Company (NYSE: LLY) as a Health Economics Research Physician performing cost effectiveness analyses both as part of developmental trials and on site at health plans across the United States.
Dr. McDonald received his M.D. from the University of Texas Southwestern Medical School and his MBA from The Wharton School of Business.