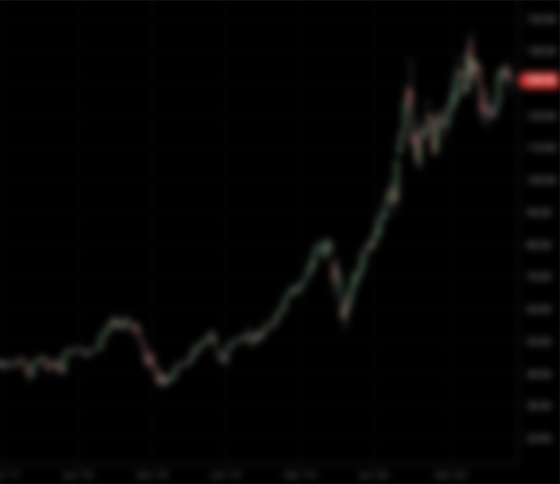 Clover Leaf Capital Corp.
Felipe MacLean, our President, CEO and Chairman of the Board , is a successful self-made entrepreneur with over 15 years of experience capitalizing on complex, high-yield transactions in various industries across the globe. Mr. MacLean applied his financial and operational expertise in building vertically integrated businesses in the agriculture, seafood, and edible oil sectors. He is a founder and CEO of Yntegra Group, a family office and multi-service provider that specializes in high yield transactions that has managed over $1 billion in commodities trading activity and placement of over $100 million in private equity investments. In 2017, Mr. MacLean started his venture in the cannabis industry founding Solace Holdings and leading an investment of over $50 million. Solace Holdings is today one of the most renowned cultivation, extraction and manufacturing facilities in the Nevada market, with leading product categories on its portfolio and doubling sales year over year. Mr. MacLean's involvement was crucial for Solace Holdings success, supported by his clear understanding of the cannabis industry opportunities and challenges. We believe Mr. MacLean is well qualified to serve as our CEO due to his extensive knowledge in the cannabis industry, as an early investor in the field, he has lived through the multiple regulatory cycles and growth facets of this developing industry. His experience has proven instrumental in creating a successful large-scale profitable cannabis operation.
Chris Rebentisch, our COO , has been responsible for Business Development for Spectrum Leaf Latam, LLC since December 2020, an innovative house of CBD wellness brands for the US and Latin American markets. Previously, he was the founder and creator of Canna Hemp™ and the President and CEO of 1933 Industries (TGIFF), Canna Hemp™'s parent company from June 2018 to June 2020. Mr. Rebentisch founded Infused Mfg LLC in August of 2016 and launched the Canna Hemp™ brand in June 2017, after personally developing and crafting each product with the belief in the natural healing properties of cannabis. Mr. Rebentisch is a seasoned cultivator and advocate for the industry in the State of Nevada. He began cultivating medical cannabis in April 2011 as a state licensed caregiver until April 2016, when Mr. Rebentisch turned his focus to hemp. Mr. Rebentisch's depth of knowledge and expertise has made him a respected influencer in the field, where he is often invited to speak to academia and health care professionals about the viable applications of cannabis pharmacology as it applies to pain management and rehabilitation. We believe Mr. Rebentisch is well qualified to serve as our COO due to his extensive knowledge as a hands-on cannabis entrepreneur, in addition to being a recognized expert in cannabis. He brings valuable input and in-depth knowledge of all the verticals in the cannabis business.
Luis A. Guerra, our CFO , was one of the founders of Bulltick Capital Markets, a regional investment bank in the US, Europe and Latin America which became one of the top 10 brokers and trading firms with the highest volume traded in Latin America ADRs (American Depositary Receipts) on the NYSE. He was a co-managing partner of the firm and member of its Management Committee, directly responsible for all securities brokerage, electronic trading, and capital markets operations from March 2000 to February 2011. He grew the firm's brokerage and trading operations from a start-up to one of the largest regional investment banks in Latin America. Since November 2018, Mr. Guerra has served as co-founder and Managing Director of Vitax Partners, a private investment vehicle with a focus on private equity and structured finance. Since December 2019, he has also served as part of the Advisory Board of Welz, a European based private equity real estate Investment Manager, where he advises on their investment portfolio. He is a seasoned capital markets professional that brings experienced and structured financial reporting. We believe Mr. Guerra is well qualified to serve as our CFO due to his capital markets and financial background, he has ample experience dealing with regulated entities both in the US and internationally, in addition to his knowledge as a former senior executive at an investment bank and asset management business.
Per Bjorkman, will be one of our Independent Directors upon the effective date of this offering. Since August 2020, he has served as Director of Business Development at SHL Healthcare, one of the world's leading contract manufacturers and suppliers of MedTech solutions for home, hospital and long-term care use. As a customer-centric company, SHL offers a range of services, robust manufacturing capabilities and dedicated project management teams to best translate customer specifications into quality products. Prior to this role, he served as Managing Director of SHL Technologies & Group Ventures from January 2014 to December 2019. Mr. Bjorkman is a seasoned expert in the cannabis and healthcare industry. From October 2017 to July 2020, he served as Co-CEO of Solace Holdings in Nevada, a cGMP certified, vertically integrated THC and CBD cannabis company, focusing on the cultivation and manufacturing of leading cannabis consumer branded goods. Mr. Bjorkman holds a bachelor's degree in Business Administration from the European University and was part of the Leadership and Strategic Execution Program at INSEAD in France. We believe Mr. Bjorkman is well qualified to serve as a director due to his extensive knowledge in the mainstream medical and pharmaceutical industry, and its potential application to the cannabis field, in addition to having managed a successful cannabis growing and production facility in the US.
Marcos Angelini, will be one of our Independent Directors upon the effective date of this offering. He currently serves as the President of Red Bull Latin America since April 2017. Since April 2019, Mr. Angelini has been a loan investor in Rubicon Organics and is currently in the process of becoming an advisor. Since August 2020, he started as an equity investor and is a member of the advisory board to YVY Brazil. Prior to these roles, from May 2016 to February 2017, Mr. Angelini was the CEO of Facebook in Brazil, where he oversaw the media giant operations in the largest country in Latin America. Mr. Angelini has 24 years of international experience in marketing, innovation, media, advertising and general management. From January 1996 to March 2016, he worked at Unilever, initially in marketing, rising to Brand VP and later Vice President for Latin America. At Unilever, he had responsibility for numerous products for global client subsidiaries throughout the world. He was recognized by Meio & Mensagem as one of the top 10 Marketing Executives of 2015 and as one of the top 10 Media Executives of Brazil in 2016. Mr. Angelini received his MBA from the University of Durham and completed a Business Executive Program at Stanford University. We believe Mr. Angelini is well qualified to serve as a director due to his extensive experience working as a senior executive with internationally recognized brands such as Redbull and Facebook, and his ample consumer brands knowledge as a senior level global marketing manager at Unilever.
Ambassador Manuel Rocha, will be one of our Independent Directors upon the effective date of this offering. Before moving to Miami in 2002, he spent well over two decades as a US diplomat. His last post was as US Ambassador to Bolivia from July 2000 to August 2002. His Foreign Service career included assignments in the Dominican Republic, Italy, Honduras, Argentina and Cuba. Importantly, he was also Director of Inter-American Affairs in the National Security Council at the White House. Making the transition to the private sector, he worked for two law firms, established his own business development company bringing business opportunities from China to the Western Hemisphere, worked for a private equity firm based in Argentina, and headed Corporate Affairs for Arcos Dorados, which owns most of the McDonald's restaurants in Latin America. All of this before serving as President of BARRICK Gold's subsidiary in the Dominican Republic from September 2012 to April 2018, which represented the largest foreign direct investment in the country exceeding 5 billion dollars. Since May 2018, he has served as the SVP for Global Corporate Affairs for XCOAL, one of the largest exporters of US origin coals for use in integrated steel mills, cement plants, and power plants throughout the world. He graduated cum laude from Yale University, earned a master's degree in Public Administration from Harvard University and a Master's in International Relations from Georgetown University. We believe Mr. Rocha is well qualified to serve as a director due to his ample resources and network as a senior level, former State Department official, in addition to his experience running a large multinational operation. He is an expert negotiator who will bring valuable input in a highly regulated industry like cannabis.