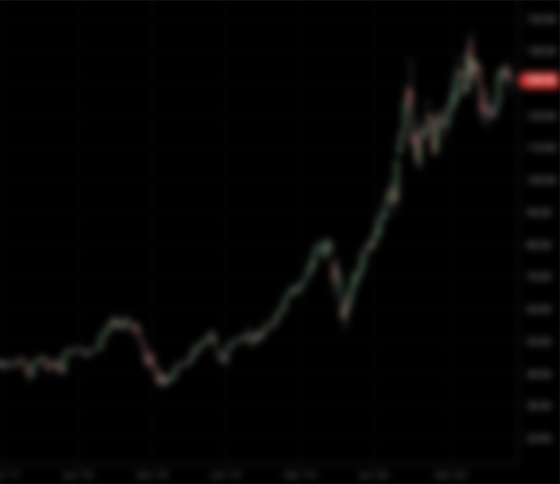 Newcourt Acquisition Corp
Raised

$255M

CIK

1849475

Focus

Financial Services, FinTech, Technology, Payment Platforms
Michael Jordaan has served as Chairman of our board of directors since March 2021. Dr. Jordaan is a founder and since 2014 has served as the Chief Executive Officer of Montegray Capital, a venture capital firm invested in 25 businesses around the world that aim to operate disruptive business solutions enabled by technology. He has extensive experience navigating the regulatory environment of global emerging markets. Dr. Jordaan currently serves as the Chairman of Bank Zero, a digital bank in South Africa that he founded in 2018. He also invests in and advises innovative businesses such as 5G data network Rain, where he is a director, and serves as the Chairman of SA SME Fund Investment Committee, a R1.4 billion fund that invests in venture capital funds, growth funds and impact investment funds. From 2004 to 2014, Dr. Jordaan served as the CEO of First National Bank ("FNB") (formerly Barclays Bank South Africa). During his tenure as CEO at FNB, the bank served 7.3 million customers and grew into eight African countries, India and the United Kingdom. He led FNB to be named the "World's Most Innovative Bank" in the 2012 BAI-Finacle Global Banking Innovation Awards, as well as "Best Digital Bank" and "Coolest Bank". He was also the recipient of the CNBC Africa Business Leader of the Year for Southern Africa Award and was voted Business Leader of the year in 2013 by the chief executives of the top 100 companies on the Johannesburg Stock Exchange. From 1999 to 2004, Dr. Jordaan served as the CEO for several lines of business within FNB, including FNB Home Loans, eBucks.com and FNB Customer Solutions Division. Prior to his work with FNB, Dr. Jordaan served as the CEO of Origin Bank where he established and led Origin, a merchant bank for individuals. Dr. Jordaan also served as a Commissioned Officer in the SA Navy. Dr. Jordaan graduated from Paul Roos Gymnasium, Stellenbosch, South Africa in 1985. He completed his M. Comm (Economics) in 1992 and PhD (Banking Supervision) at Stellenbosch University in 1997. We believe Dr. Jordaan is well-qualified to serve as a member of our board of directors due to his extensive investment and management experience and deep specific knowledge in the areas of fintech and financial services.
Marc Balkin has been our Chief Executive Officer since March 2021. Mr. Balkin is a founder of Balkin and Co, an advisory firm that has advised private equity firms and family offices on mergers, acquisitions and investments in Africa since 2015. Clients have included HP Bet (part of the family office of Dr. Hasso Plattner, a founder and current Chairman of SAP), Omidyar Network (part of the family office of Pierre Omidyar, the founder of eBay) and Rand Merchant Bank. Prior to founding Balkin and Co, Mr. Balkin was the Managing Partner of Hasso Plattner Ventures Africa, a Venture Fund in which Dr. Plattner was the key limited partner. Mr. Balkin also held responsibility for managing the Emerging Market portfolio of private equity and venture capital assets of Dr. Plattner's family office. Mr. Balkin is currently a partner at DiGame, a growth fund focused on Africa and the Middle East in which the key investor is Abu Dhabi Investment Counsel ("ADIC"). Mr. Balkin represents DiGame on the board of direct-to-consumer asset manager 10X Investments.Since 2004, Mr. Balkin has served on and chaired a range of venture capital and private equity fund investment committees as the representative of the limited partners or investors. These include Enablis, First National Bank Vumela Fund, Telkom Future Makers and Alithea IDF. Between 2000 and 2007, Mr. Balkin was the founding partner of O2 Capital, a private equity fund manager for the Msele Nedventures Fund. The LPs in the fund included a range of development finance institutions such as Proparco (France), DEG (Germany) and IDC (South Africa) and the fund invested primarily in technology businesses in South Africa. Mr. Balkin obtained his BA in 1995 and his LLB in 1997 from University of Witwatersrand in Johannesburg.
Daniel Rogers has been our Chief Financial Officer since March 2021. Since founding FintechForce, Inc. in 2008, Mr. Rogers has served as Chief Executive Officer of the advisory and financial management outsourcing firm, which advises venture-backed fintech companies on financial matters, accounting and fundraising. Representative clients have included Earnest, BillFloat, Flexible Finance, Helpshift and Encircle Labs. In addition, Mr. Rogers served as the Chief Financial Officer of Endpoint Clinical (acquired by LabCorp (NYSE: LH)), Simplee (acquired by Flywire) and Plastic Jungle (acquired by InComm). Prior to working with venture-backed fintech companies, Mr. Rogers served as the Chief Financial Officer for Fifth Third Processing Solutions, a division of Fifth Third Bank (NASDAQ: FITB). From 1998 to 2007, Mr. Rogers served as Vice President of Finance for Wells Fargo Merchant Services, a division of Wells Fargo Bank, N.A. (NYSE: WFC) and Vice President of Corporate Financial Planning & Analysis at Wells Fargo & Company. Mr. Rogers obtained his BSc in 1992 from Lafayette College and his MBA in 1998 from Pennsylvania State University.
Rohit Bodas will serve as an independent director immediately upon the effective date of this prospectus. Mr. Bodas brings over 20 years of experience as a venture capital investor, engineer, startup advisor and angel investor in various sectors such as payments, lending, wealth management, insurance, big data, mobility and security. Since 2017, Mr. Bodas has been a General Partner at Propel Venture Partners Global SL, a $250 million venture capital fund backed by Banco Bilbao Vizcaya Argentaria ("BBVA"). Before joining Propel Venture Partners, Mr. Bodas was a founding member of Amex Ventures, the strategic investment group for American Express, and Hartford Ventures, the strategic investment arm of The Hartford Financial Services Group. Over his career, Mr. Bodas has led investments in several high-growth and successful startups in the US, Mexico, UK, and India. Notable investments include Plaid, Groww, Trulioo, Clip, ChargePoint (NYSE: CHPT), inAuth (acquired by American Express), and Mezi (acquired by American Express), among others. Earlier in his career, Mr. Bodas held roles in engineering and product development at Motorola Research Labs, and he is an inventor of seven US patents. Mr. Bodas has a BE in Electronics and Telecommunications, MS in Computer Science, and received his MBA from the Kellogg School of Management. Mr. Bodas is also an advisor to FTOC and an active angel investor. He is the founder of Amara.vc, a private angel investment syndicate focusing on fintech and AI startups in the US and India. We believe Mr. Bodas is well-qualified to serve as a member of our board of directors due to his extensive investment experience and deep specific knowledge in the areas of fintech and financial services.