Merged into Nauticus Robotics, ticker now KITT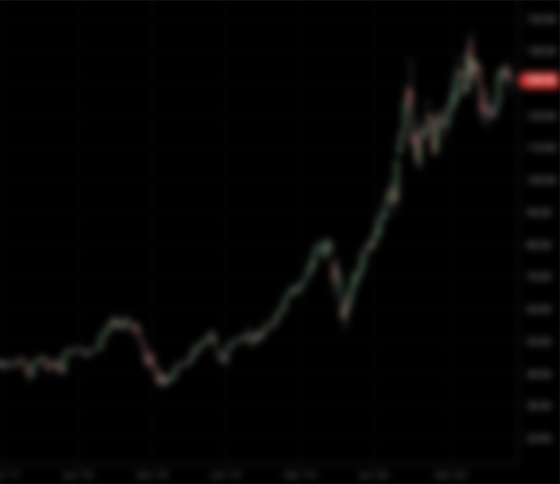 KITT
Nauticus Robotics
| | | | |
| --- | --- | --- | --- |
| First | 2021-08-04 | $9.80 | |
| Merger | 2022-07-01 | $10.08 | 3% |
| Merger +6mo | 2023-01-03 | $3.71 | 62% |
| Merger +1yr | 2023-07-03 | $2.19 | 78% |
| Recent | 2023-11-16 | $1.62 | 83% |
cleantech Acquisition Corp.
Raised

$250M

CIK

1849820

SPAC Ticker

CLAQU

Merger

Nauticus Robotics

Merged Ticker

KITT

Focus

Decarbonization, Sustainability, Renewable Energy, Energy, Transportation, Automotive, Industrial, Agriculture, Food
Eli Spiro, 49, is our Chief Executive Officer and a member of our Board of Directors and has over 23 years of capital markets experience. Mr. Spiro is currently the Chief Executive Officer of Axxcess Capital Partners, a boutique investment banking firm he co-founded in 2010. At Axxcess, Mr. Spiro has closed over $1.5 billion of transactions since inception. He was involved in a number of transactions in the clean energy space including his role as President of Axxcess Energy Group, investing in a business applying proprietary technology to reduce energy expenses. Mr. Spiro was also involved in the development of an organic, hydroponic greenhouse business producing leafy greens. He worked with clients on several multi-stage waste-to-energy projects that focus on transforming waste to energy to end products and services, as well as carbon credit mitigation and monetization. Notable public transactions that Mr. Spiro led include Facebank -buyside advisor in conjunction with acquisition of FUBOTV (NYSE:FUBO) and Service Finance — sellside advisor in connection with its sale to Element Capital (TSX:ECN). Prior to Axxcess, Mr. Spiro was an investment banker at Goldman Sachs where he was a Vice President in the Financial Institutions Group advising multiple clients on sellside and buyside M&A transactions. Prior to Goldman Sachs, Mr. Spiro was Managing Director & National Sales Manager at GE Commercial Finance. He was responsible for over $4.2 billion of high-profile acquisitions across a number of GE Capital business units. Mr. Spiro received his B.AS. in Business Administration from York University in Toronto and received his joint LLB/MBA from Osgoode Hall Law School and the Schulich School of Business in Toronto.
Richard Fitzgerald, 57, is our Chief Financial Officer and has over 35 years of progressive finance, capital markets, and operations leadership experience supporting both public and private companies, predominately within the life sciences industry. Mr. Fitzgerald has a proven track record of delivering positive results and driving shareholder value through execution of IPO's, secondary securities' offerings, private venture financings and strategic M&A and partnering transactions. Mr. Fitzgerald most recently served as Chief Financial Officer at Immunome, Inc. (Nasdaq: IMNM) a novel immunology therapeutics company that completed its IPO and Nasdaq listing in October 2020. Previously, Mr. Fitzgerald served as Chief Financial Officer for both Sesen Bio (Nasdaq: SESN), a late-stage clinical company advancing fusion protein therapies, and PAVmed Inc. (Nasdaq: PAVM), where he successfully completed the company's IPO and Nasdaq listing. Mr. Fitzgerald has also held senior financial positions at TechPrecision Inc. (OTCBB: TPCS), Nucleonics Inc. (sold to Alnylam Pharmaceuticals Inc. (Nasdaq: ALNY)), and Exelon Corporation (NYSE: EXC). Mr. Fitzgerald received his B.S. in Business Administration and Accounting from Bucknell University. He previously served as Co-Chair of the Biotechnology Innovation Organization's CFO/Tax Committee, which lobbied for capital markets and tax reforms in support of the life science industry. Mr. Fitzgerald is a member of the American and Pennsylvania Institutes of Public Accounting and a current Board member of the Bucknell University Alumni Association Board of Directors and serves on the Finance Committee of FORCE BLUE TEAM.ORG.
Louis Buffalino, 66, is our Chief Operating Officer and a member of our Board of Directors and has over 30 years of experience in real estate services, project and development services, facility services and capital markets. Mr. Buffalino is currently an Independent Board Member for Blink Charging Company (NASDAQ: BLNK), an owner, operator and provider of electric vehicle charging equipment and networked electric vehicle charging services. The business is designed to accelerate the adoption of public electric vehicle charging. Mr. Buffalino is also a Senior Vice President at Cushman & Wakefield's (NYSE: CWK) New York office where he is instrumental in cultivating new relationships in domestic and international markets. Before Cushman & Wakefield, Mr. Buffalino served as a Senior Vice President and First Vice President for JLL (NYSE: JLL) and CBRE (NYSE: CBRE) respectively. Mr. Buffalino graduated from Providence College with a B.A. in Political Science.
Ankur Dhanuka, 33, is our Chief Technology Officer and has almost a decade of experience in the Energy sector, specifically clean energy technologies (nuclear, solar, wind, storage, bio-mass, waste-to-energy, and electric vehicles). Mr. Dhanuka is a clean energy technology and policy expert currently working at Harvard University's Belfer Center to identify clean energy technologies that will facilitate deep-decarbonization in the US by 2050. He is also leading a feasibility assessment of Electric Vehicles, renewables, storage, and carbon-capture technologies to achieve 5GT+ CO2e emissions reduction. Previously, Mr. Dhanuka served as a Manager for Indian Oil Corporation Limited, India, having led several clean energy initiatives such as solar, wind, nuclear and energy storage. He recently graduated with a Master's degree in Public Policy with a concentration in Business and Government from Harvard University's John F. Kennedy School of Government. During his time at the Kennedy School, Mr. Dhanuka served as a Summer Associate for Walmart in their Renewable Energy Origination: Technology and Policy Innovation program in addition to advising the Government of Jharkhand, India on climate change policy and advising the London's Transport Department for transition to clean mobility by 2040. Mr. Dhanuka earned his Bachelor of Engineering (B.E.) in Electrical and Electronics Engineering from the Birla Institute of Technology, Mesra.
Jon Najarian, 62, is the Chairman of our Board of Directors , and has 38 years of experience in the securities and futures markets. Mr. Najarian is the Co-Founder of Market Rebellion (previously Investitute and OptionMonster), in addition to his active role as a paid contributor to CNBC Business Television. Previously, Mr. Najarian co-founded TradeMonster, a securities and futures brokerage as well as education and subscription businesses. He went on to sell the brokerage portion of TradeMonster to E*TRADE Financial Corp. (NASDAQ: ETFC). Prior to TradeMonster, Mr. Najarian owned Mercury Trading, a market-making firm at the Chicago Board Options Exchange (CBOE), which he eventually sold to Citadel, one of the world's largest hedge funds. During that time Mr. Najarian developed the Heat Seeker algorithm, a framework used to identify unusual activity in stock, options and futures markets. Mr. Najarian previously worked as a trader and Partner for Letco, where he ran spreading operations and oversaw risk for 10 traders. He began his financial career working on the floor of the Chicago Board of Options Exchange. Mr. Najarian attended Gusavus Adolphus College where he played football, and went on to play linebacker for the Chicago Bears.
Governor Bill Richardson, 73, has been the Vice Chairman of our Board of Directors since February 2021. After his second term of governorship ended in 2011, Governor Richardson joined the boards of Global Political Strategies (an APCO Worldwide company), the World Resources Institute, the National Council for Science and the Environment, and was on the international advisory board for Abengoa. In 2012, he joined the advisory boards of Grow Energy and Refugees International in addition to becoming Chairman of the Board of Directors of Car Charging Group, the largest independent owner and operator of public electric vehicle charging stations in the United States. Governor Bill Richardson served as governor of New Mexico from January 2003 to January 2011. He held the position of Secretary of the United States Department of Energy from August 1998 to January 2001. In February 1997, Governor Richardson became the United States Ambassador to the United Nations, serving until moving onto the Department of Energy in August 1998. He was a member of the U.S. House of Representatives from New Mexico's 3rd district from January 1983 to February 1997. Governor Richardson graduated from Tufts University in 1970 and the Fletcher School of Law & Diplomacy in 1971. Governor Richardson is qualified to serve as Vice Chairman of the Board of Directors based on his political experience within the clean energy sector.
Brendan Riley, 47, is a member of our Board of Directors and our Senior Electric Vehicle Advisor . Mr. Riley has over 25 years of experience in Business Development, Sales Strategy and Operations and is currently the President, and board member, of GreenPower Motor Company (NASDAQ: GP), a company that designs, builds and sells medium and heavy duty electric vehicles such as buses and trucks. Previously, Mr. Riley was the North American Vice President of BYD Motors (Build Your Dreams), where he ran multiple electric vehicle business units including the material handling, truck and the bus groups. At BYD, Mr. Riley secured the largest privately funded electric bus contract in North America two years in a row. Mr. Riley started his career at PTB Sales, where he worked for 15 years and held the position of Vice President of Sales and Marketing.
Britt E. Ide, 49, is a member of our Board of Directors and has almost 30 years of experience as an engineer, lawyer and business leader working on all sides of energy issues. Ms. Ide is currently Chief Executive Officer of Ide Energy & Strategy, where she consults on energy, sustainability, and ESG. Ms. Ide serves on the Board of Directors and the Operations and Governance Committees of NorthWestern Energy (Nasdaq: NWE), a gas and electric utility. Additionally, Ms. Ide serves on the Advisory Board of 3Degrees, a Bay Area based BCorp that helps businesses (including Duke Energy, Lyft and Microsoft) meet their climate goals. She is also a Clean Energy Board Member for a US Department of Energy/MIT/Stanford collaboration. Ms. Ide was named to the Fulbright Roster of Specialists and was an invited speaker in Santiago, Chile on climate and corporate governance to the Columbia University Global Center, the Chilean Department of Energy and corporate directors. Her current nonprofit board service includes the Energy Policy Institute, a DOE National Laboratory collaboration with four universities. Ms. Britt holds a B.S. in Mechanical Engineering, an M.S. in Environmental Engineering, and a J.D.
Jonas Grossman, 46, is a member of our Board of Directors and has served as managing partner and head of capital markets for Chardan since December 2003, and has additionally served as president of Chardan since September 2015. With nearly two decades of transactional and special acquisition company expertise, Mr. Grossman has led or managed more than 400 transactions, including providing underwriting and business combination advisory services to more than 80 special purpose acquisition companies in a variety of industries. Mr. Grossman has been a founder and member of the board of four special purpose acquisition companies, of which on two he also has served as chief executive officer and president. Since April 2020, Mr. Grossman has served as the president and chief executive officer of Chardan Healthcare Acquisition 2 Corp. He served as president and chief executive officer of Chardan Healthcare Acquisition Corp. from March 2018 until its merger in October 2019 with BiomX Ltd. (NYSE: PHGE). Mr. Grossman is currently a director of BiomX. Mr. Grossman was a founder and director of LifeSci Acquisition Corp. from March 2020 until the close of its business combination with Vincera Pharma, Inc. in December of 2020. He has served as a director to Ventoux CCM Acquisition Corp. since December 2020. Mr. Grossman holds a B.A. in Economics from Cornell University and an M.B.A. from NYU's Stern School of Business. He has served on the board of directors for UNICEF since December 2016.
Douglas Cole, 62, is a member of our Board of Directors and our Senior Renewable Advisor . Mr. Cole is currently the CEO of American Battery Technology Company (OTCMKTS: ABML). As CEO, he works with the team to create, plan, implement, and integrate the strategic direction of the company. He also serves as Chairman of the Board to execute on initiatives, notably the lithium-ion battery recycling and extraction technologies, and environmentally sustainable primary resource production. Mr. Cole has been a Partner overseeing all ongoing deal activities with Objective Equity LLC since 2005, a boutique investment bank focused on the high technology, data analytics and the mining sector. He also currently serves on the Board of Directors of eWellness Healthcare Corporation (OTCMKTS: EWLL). Previously, Mr. Cole has held various executive roles, including Chairman, Executive Vice Chairman, Chief Executive Officer and President of multiple public corporations. During the period between 1991 and 1996 he was the CEO of HealthSoft and he also founded and operated Great Bear Technology, which acquired Sony Image Soft and Starpress, then went public and eventually sold to GraphixZone. In 1995, Mr. Cole was honored by NEA, a leading venture capital firm, as CEO of the year. In 1997 he became CEO of NetAmerica until merging in 1999. Since graduating from the university, he has been highly active with the University of California, Berkeley, mentoring early-stage technology companies. He obtained his BA in Social Sciences from UC Berkeley. Mr. Cole Doug has extensive experience in global M&A and global distributions. He obtained his BA in Social Sciences from UC Berkeley.