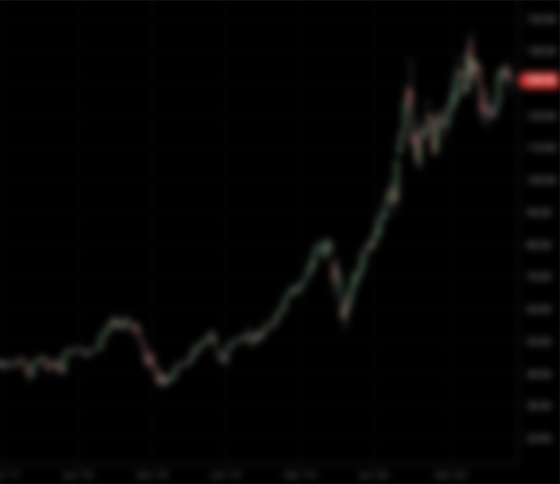 SEPA
| | | | |
| --- | --- | --- | --- |
| First | 2021-09-17 | $10.42 | |
| Recent | 2023-12-01 | $10.59 | 2% |
Mercury Ecommerce Acquisition Corp
Raised

$175M

CIK

1849902

SPAC Ticker

MEACU

Focus

Ecommerce, Software, Technology
R. Andrew White serves as our President and Chief Executive Officer and a Director on our Board . Mr. White is a multi-exit entrepreneur with cross-functional experience in technology-enabled businesses. Mr. White currently serves as a Special Limited Partner for Mercury Fund. He is also the founder of Sweat Equity Partners, LP ("SEP"). Mr. White established SEP in 2010 to serve as his primary investment vehicle and serves as the President of its general partner. SEP currently owns companies in the CleanTech, PropTech and SaaS segments. Mr. White led SEP's creation of Path Environmental Technology in 2014, a leading CleanTech provider of tank cleaning technology that significantly reduces air emissions, waste disposal and manhours. In 2020, Ara Partners purchased a controlling interest in Path in a successful recapitalization transaction. In 2005, Mr. White led SEP's development of Allied Warranty and, subsequently, Lone Star Repair, which together grew to over 200,000 customers and were sold to NRG Energy (NYSE: NRG) in 2012. In addition, Mr. White owns Geovox Security, a technology business that provides physical security for military, penal and high secure facility customers around the world. In prior work, Mr. White was the CFO, and then CEO, of Home Solutions of America, a publicly traded roll-up of fire/water restoration companies. During his tenure, he led the listing of Home Solutions on the American Stock Exchange. Mr. White began his career at CS First Boston (now Credit Suisse) in the Leveraged Finance Group working on the coverage team for KKR. In 2018, Mr. White ran for the Democratic nomination for Governor of Texas, winning a position in the May 2018 run-off election. He serves on the UTHealth Development Board and the University of Houston's Hobby School of Public Affairs Development Board. Mr. White holds a Bachelor of Arts degree in Religious Studies from the University of Virginia and a Master's in Business Administration degree from the University of Texas.
Winston Gilpin serves as our Chief Financial Officer and Secretary . Mr. Gilpin is the founding CFO of Mercury Fund, where he has been responsible for fund administration, accounting, human resources and all administrative services for the last 15 years. Mercury Fund is one of the largest early-stage venture capital firms headquartered in Texas. Mercury's investment themes target SaaS, cloud, and marketplace platforms enabling the digital transformation of markets, industries, and customer relationships. Mr. Gilpin is also the co-founder and managing partner at GSqr Consulting, LLC where he provides fund administrative services to small to medium sized venture funds and SPVs. GSqr Consulting works to enhance the entrepreneurial ecosystem in Houston by providing finance and accounting consultancy services to Houston startups. GSqr provides CFO services to many of Mercury Fund's incubated startup companies. GSqr Consulting was founded in October 2016.
Christy Cardenas serves as our Vice President and Chief Strategy Officer . Ms. Cardenas is an investment professional with approximately $12 billion in transaction experience, spanning venture capital, private equity and investment banking. Ms. Cardenas has a depth of experience in structuring business models, innovative fund vehicles and financial transactions. She currently serves as Head of Research and Data at Mercury Fund. Ms. Cardenas is also a Managing Partner at Grit Ventures, an early-stage deep technology fund investing in AI, Robotics and Energy, across industry, where she is focused on logistics and supply chain infrastructure. Prior to these roles, she was a Managing Partner responsible for Investment and Research at Ecliptic Capital, an early-stage venture capital fund based in Austin, TX. Prior to her career in venture, Ms. Cardenas was an investor in large scale private equity, spending the bulk of this time with First Reserve's energy infrastructure practice (now BlackRock). Ms. Cardenas started her career in investment banking at Citigroup, where she worked on a wide array of initial public offerings, M&A and other public company transactions. Ms. Cardenas holds two degrees from the University of Texas at Austin, including B.B.A. in Business Honors and a Masters in Professional Accounting. Ms. Cardenas is also a CPA in the State of Texas.
Directors and Directors
M. Blair Garrou serves as our Chairman . Mr. Garrou has spent much of his professional career advising, operating, and investing in software companies, with a focus on enabling technologies for retailers and brands. He is the co-founder and Managing Director of Mercury Fund ("Mercury"), one of the largest early-stage venture capital firms headquartered in Texas. Mercury's investment themes target SaaS, cloud, and marketplace platforms enabling the digital transformation of markets, industries, and customer relationships. Mr. Garrou is a board director of privately-held companies of which Mercury is a venture investor, including Mercury portfolio company TrackX Holdings, Inc. (TSX.V: TKX). Mr. Garrou is also a Professor at the Jones Graduate School of Business at Rice University where he teaches a course on venture capital. Prior to co-founding Mercury, Mr. Garrou was CEO of Intermat, a leader in product information management software (NYSE: IHS). During this time, he was also named to the Houston Business Journal's inaugural "40 under 40." Prior to Intermat, Mr. Garrou was a Principal of Genesis Park, a Houston-based venture capital and private equity firm, where he focused on software investments. Prior to Genesis Park, Mr. Garrou helped launch and was the Director of Operations for the Houston Technology Center (HTC), one of the largest technology incubator in the state of Texas, and led the formation of the Houston Angel Network (HAN), one of the largest and most active angel investment organizations in the U.S. Previously, Mr. Garrou was an investment banker with Nesbitt Burns (BMO Capital Markets), a credit analyst with Compass Bank (BBVA Compass), and an auditor with Deloitte & Touche (Deloitte). He received a B.S. in Management with special attainments in Commerce from Washington & Lee University.
Jay Gardner will serve as an independent Director upon the closing of this offering. Mr. Gardner is a technology industry veteran. Over the past 40 years, Mr. Gardner has served as an executive advisor, software company operator, and leadership mentor. His broad base of skills and understanding of technology company operations includes private equity, venture capital, M&A and corporate development. Over the last five years, Mr. Gardner has worked as an executive advisor for the private equity firm Clayton, Dublier & Rice, and Quest Software, a leading enterprise software company, helping to manage numerous M&A transactions. Previously, from 2009 to 2015, Mr. Gardner was part of the executive team at The Attachmate Group, serving as President and General Manager of NetIQ, a leading provider of identity and security management solutions. While at Attachmate, Mr. Gardner helped lead the acquisition and integration of Novell, and later the pre- and post-merger integration of The Attachmate Group with Micro Focus International. Prior to Attachmate, from 2007 to 2009, Mr. Gardner was a board member of Phurnace Software, a leading web application server management platform, which was acquired by BMC Software. Prior to Phurnace, Mr. Gardner served in several executive roles during a 19-year tenure at BMC, including CIO, VP North American Sales, and VP Global Field Operations. Prior to BMC, Mr. Gardner began his career at IBM in various sales and management positions. Mr. Gardner earned a B.B.A. and M.B.A. from Texas Christian University, where he serves as a Chancellor's Advisory Council member and on the Neeley Board of Advisors. Mr. Gardner is also a board member at the Halftime Institute, a non-profit organization helping leaders gain clarity on their purpose and focus to execute.
David Magdol will serve as an independent Director upon the closing of this offering. Mr. Magdol co-founded Main Street Capital Corporation, a publicly traded investment company (NYSE: MAIN), which has a market capitalization of approximately $2.5 billion as of February 2021. He has been serving as President since November 2018 and as Chief Investment Officer since 2011 of Main Street Capital. Mr. Magdol also serves as the chairman of Main Street's Investment Committee. Main Street provides customized financing solutions to lower middle market and middle market companies operating in diverse industry sectors. Main Street and its related funds currently manage approximately $4.3 billion of investment capital. Mr. Magdol joined Main Street from the technology, media and telecommunications investment banking group at Lazard Freres & Co. Prior to Lazard, he managed a portfolio of private equity investments for the McMullen Group, a private investment firm/family office capitalized by Dr. John J. McMullen, the former owner of the New Jersey Devils and the Houston Astros. Mr. Magdol began his career in the structured finance services group of JP Morgan Chase. Mr. Magdol is a graduate of Skidmore College. We believe Mr. Magdol is qualified to serve on our Board due to his extensive experience in financing transactions, and corporate governance for publicly held companies.
Mia Mends will serve as an independent Director upon the closing of this offering. Ms. Mends is currently the Chief Administrative Officer of Sodexo North America. In this position, Ms. Mends is accountable for driving critical strategic initiatives in support of Sodexo's growth goals. Her responsibilities include Business Transformation, Strategy, Revenue Operations, Product Management, Marketing and Corporate Social Responsibility. Ms. Mends also leads SodexoMAGIC, a joint venture between Sodexo and Magic Johnson Enterprises. Prior to her current position, Ms. Mends held the position of CEO of Sodexo's Benefits & Rewards Services division and was instrumental in the acquisition of Inspirus, a Software as a Service (SaaS) provider which brought Sodexo new employee engagement services and technology assets. Before joining Sodexo, Ms. Mends was General Manager of the Prepaid Debit Card Division of Noventis where she held P&L and general management responsibility. Ms. Mends is also a Corporate Director for Limeade (ASX: LME), a software company that elevates the employee experience and helps build great places to work. Outside of her corporate career, Ms. Mends founded the non-profit, Seven Sisters to Sisters. She also serves on the nonprofit boards of Catalyst Inc., EMERGE Fellowship, Girls Inc., Greater Houston Partnership, and Women's Business Collaborative. In 2019, Ms. Mends was recognized as one of BLACK ENTERPRISE's Most Powerful Women in Corporate America. She holds a B.A. in economics from Wellesley College and an M.B.A. from Harvard Business School. We believe Ms. Mends is qualified to serve on our Board due to her extensive experience in strategy, ecommerce, marketing and operations for pre-IPO and public companies.
Carolyn Rodz will serve as an independent Director upon the closing of this offering. Ms. Rodz has spent much of her career in finance and inclusive entrepreneurship, with a focus on utilizing technology and software to offer capital to under-resourced and growing markets. She is co-founder and CEO of Hello Alice, a predictive technology platform facilitating access and intelligent deployment of capital to over 360,000 diverse small business owners. Hello Alice is financially backed and supported by celebrity entrepreneurs, athletes and philanthropists. Hello Alice has engaged with a leading global network provider on an equitable access to credit program transforming the way underbanked entrepreneurs are assessed for credit risk. Named Hispanic Business Person of the Year by the U.S. Hispanic Chamber of Commerce, and one of Inc. Female Founders 100 in 2020, Ms. Rodz works with the world's largest corporations and advocacy organizations to support the acquisition, engagement and retention of small and growing businesses, including their evolution through the digital economy. She has testified before the U.S. Congressional House Small Business Committee, and was featured in a U.S. Senate report by Senator Shaheen titled, "Tackling the Gender Gap: What Women Entrepreneurs Need to Thrive." Prior to Hello Alice, Ms. Rodz was the founder and CEO of Cake, a digital media agency focused on Fortune 500 clients, and an investment banker with JP Morgan. Ms. Rodz earned a B.B.A. in Finance from Texas A&M University. We believe Ms. Rodz is qualified to serve on our Board due to her extensive experience in ecommerce businesses serving under-resourced communities and diverse business owners.