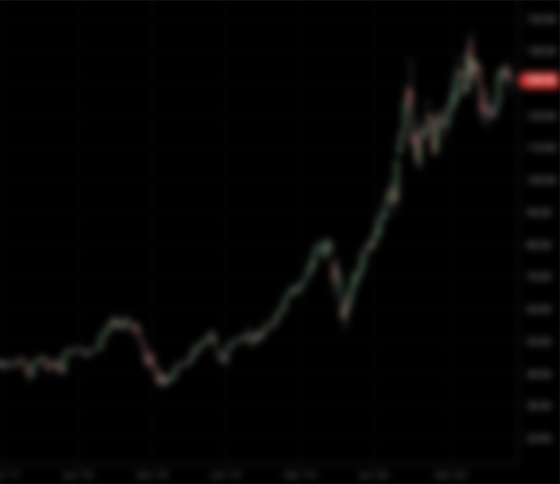 Intelligent Medicine Acquisition Corp.
Raised

$211M

CIK

1850051

Focus

Life Sciences, Healthcare, Artificial Intelligence
Gregory C. Simon serves as our Chief Executive Officer, Chief Financial Officer and a director on our Board . Most recently, Mr. Simon was the Executive Director of the White House Cancer Moonshot Task Force, a position created by President Barack Obama and for which he was chosen by Vice President Joe Biden in March 2016. In 2017, Mr. Simon co-founded and served as President of the Biden Cancer Initiative. Previously In his career, Mr. Simon held senior positions in both chambers of Congress, was Chief Domestic Policy Advisor to Vice President Al Gore, and was a senior strategy consultant to a variety of international technology CEO's. With Michael Milken, Mr. Simon co-founded and led FasterCures and the Melanoma Research Alliance. He was the Senior Vice President at Pfizer for worldwide policy and public engagement and was the CEO of Poliwogg, a financial services company creating unique capital market opportunities in healthcare and life sciences. Mr. Simon is currently a member of the board of directors of WinSanTor Inc., a biotechnology company focused on the discovery and development of treatments for peripheral neuropathies. He has developed a reputation as a visionary strategist, a dynamic public speaker and writer, and as a knowledgeable analyst of emerging trends in healthcare, information technology, innovative drug research and development and patient advocacy. We believe that Mr. Simon's leadership experience at the highest levels of government, his founding and leading three national foundations in the healthcare industry, his experience as a senior executive at Pfizer and his work advising many CEOs of international companies make him well qualified to serve on our board of directors.
Jack D. Hidary serves as the Chairman of our board of directors . Mr. Hidary began his career with a fellowship at the National Institutes of Health focusing on applying neural networks to medical imaging and to deepen the understanding of mechanisms of action of a number of FDA approved pharmaceuticals. Mr. Hidary then built a career as a successful serial entrepreneur. Mr. Hidary first established EarthWeb, a company dedicated to the needs of tech professionals. Mr. Hidary co-founded the company with Murray Hidary and Nova Spivack. Mr. Hidary led the company from its inception through three rounds of investment and then its initial public offering and its acquisition of Dice, Inc. As Chairman and CEO of EarthWeb/Dice Inc., Mr. Hidary continued to grow the company and engage with shareholders, customers and analysts. The company is listed today as NYSE: DHX. Mr. Hidary then co-founded Vista Research in 2001, an independent financial research company serving institutional investors. Mr. Hidary sold Vista to Standard & Poor's in 2005. Mr. Hidary is also the Chairman of the Board of Radimmune, Inc., an immuno-oncology biotech company, and serves on the boards of Xprize.org and Golden Arrow Merger Corp (NASDAQ:GACM). We believe that Mr. Hidary's entrepreneurial record of accomplishment, his status as an international leader in quantum computing and AI and his public company experience in the technology industry make him well qualified to serve on our board of directors.
Joseph L. Schocken has agreed to serve as a director upon the closing of this offering. Mr. Schocken is co-founder and Chairman of Broadmark Realty Capital (NYSE: BRMK) and President of Tranceka Capital, LLC (formerly Broadmark Capital, LLC). With more than 40 years of experience in investment banking, Mr. Schocken has extensive knowledge of the financial services industry and established relationships with both strategic and institutional investors throughout the United States and internationally. He has guided Tranceka Capital, LLC's corporate finance practice through hundreds of transactions over a broad array of industries with a focus on lending, technology and life sciences. Previously, Mr. Schocken was the Northwest Chairman of the Kerry Presidential campaign and served on the DNC National Finance Committee. Mr. Schocken has written, testified and, advocated among policy makers of both parties. Mr. Schocken is interested in national economic policy, has served as an appointee of President Obama to the National Advisory Council on Innovation and Entrepreneurship, has written several white papers and articles on capital formation which have led to testimony before committees at both the U.S. House and Senate. He is recognized as one of the driving forces behind the 2011 JOBS Act and having initiated the Protecting Religiously Affiliated Institutions Act of 2017. Mr. Schocken is the Chairman of Taqtile, Inc., the WA State AIPAC Chair, serves on the AIPAC National Council, DNC National Finance Committee, and served on the Seattle Affordable Middle Income Housing Council. Mr. Schocken received a Bachelor of Arts from the University of Washington and an M.B.A. from the Harvard Business School. We believe that Mr. Schocken's public company leadership, his decades of experience in finance and investment banking and his national and international policy experience make him well qualified to serve on our board of directors.
Patience Marime-Ball has agreed to serve as a director upon the closing of this offering. Ms. Marime-Ball has dedicated her career to finding new ways to use the levers of finance to create a more equal world. A seasoned banker, investor and philanthropist, she has worked alongside investment leaders across the globe to catalyze investment in undercapitalized communities in ways that recognize all people as essential changemakers of our global economy. In 2018, Ms. Marime-Ball founded Women of the World Endowment to harness the power of the capital markets to drive lasting change for women and girls. WoWE invests via an institutional-quality endowment structure at the intersection of gender and some of today's most pressing social and environmental issues, and seeks to deliver market-rate financial returns while maximizing impact outcomes. Previously, Ms. Marime-Ball was Principal Investment Officer and Global Head of Banking on Women at the International Finance Corporation (IFC), where she created the multibillion Banking on Women investment platform as well as the IFC's Global Trade Liquidity Program. She co-developed the first ever gender bond issued on the Uridashi market and worked alongside Goldman Sachs to structure a $600 million debt fund that has deployed more than $1.9 billion in loans to women entrepreneurs to-date. Earlier in her career she structured project finance deals for energy producers in Africa, Europe, Latin America and the Caribbean as well as the acquisition of power generation assets and greenfield infrastructure developments across the U.S. and Mexican markets. Ms. Marime-Ball serves as Board Vice Chair of the International Center for Research on Women; is an inaugural member of Apollo Global Management, Inc.'s Impact Advisory Committee; serves on the Board of MIO Partners, and on the Investment Committee of Align Impact; is an investor in Purple Arch Ventures; is an early-stage investor with Golden Seeds LLC and serves on several advisory boards including Emerging Sun LLC, a company she co-founded in 2005. Ms. Marime-Ball has an MBA from Kellogg Business School and a Juris Doctor from the Pritzker School of Law at Northwestern University. We believe that Ms. Marime-Ball's global finance and investing experience in industries with untapped value, her work experience in the capital markets and her creation of the Women of the World Endowment make her well qualified to serve on our board of directors.
Kavita Patel, M.D., M.S. has agreed to serve as a member of our board of directors . Dr. Patel is currently a practicing primary care physician at Mary's Center and nonresident fellow at the Brookings Institution. Previously, Dr. Patel served in the Obama Administration as director of policy for the Office of Intergovernmental Affairs and Public Engagement in the White House, where she played a key role in policy development and evaluation of policy initiatives connected to health reform, financial regulatory reform and economic recovery issues. Before joining the Obama Administration, Dr. Patel worked with the late Senator Edward Kennedy's staff where she served as policy analyst and trusted aid and was part of the senior staff of the Health, Education, Labor and Pensions (HELP) Committee under Senator Kennedy's leadership. Dr. Patel co-founded Tuple Health, which builds a new type of health technology platform specifically focused on delivery care under risk based payment models. Dr. Patel currently serves on the board of directors of SelectQuote, Inc. (NYSE: SLQT) and Sigilon Therapeutics, Inc. (Nasdaq: SGTX), as well as on the board of several non-profit organizations, including Dignity Healthcare and SSM Healthcare. Dr. Patel is also a Venture Partner at New Enterprise Associates and a Young Global Leader at the World Economic Forum. Dr. Patel received her Bachelor of Arts from the University of Texas at Austin, her M.D. from the University of Texas Health Science Center at San Antonio, and her M.P.H. from UCLA. We believe that Dr. Patel's healthcare industry and leadership experience, her government service in the White House and her extensive healthcare policy knowledge make her well qualified to serve on our board of directors.