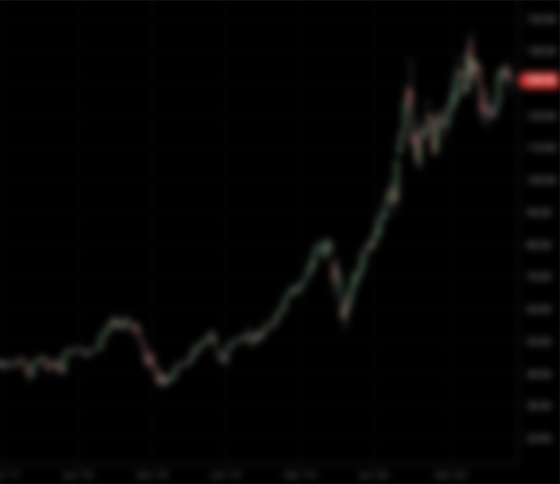 CAVU TECHNOLOGY ACQUISITION CORP.
Raised

$100M

CIK

1850830

Focus

Technology, Software
Barry Shevlin, our Chief Executive Officer and Chairman , co-founded CAVU Capital in 2020 to advise emerging and mid-market technology companies with a focus on mergers and acquisitions, capital raises, and corporate restructurings. Prior to co-founding CAVU, Mr. Shevlin was the CEO of Vology, an IT Services company in Clearwater, Florida that he founded in 2002. At Vology, Mr. Shevlin oversaw an operation supporting more than 5,000 customers worldwide, and he exited Vology shortly after a sale to a private equity group in November 2019. Some additional highlights of Barry's tenure at Vology included (i) ranking on the Inc. 500/5000 lists for 11 consecutive years; (ii) being voted one of the Best Places to work in Tampa for six consecutive years; and (iii) being a finalist for E&Y's Entrepreneur of the Year award in 2014. Over his career, Mr. Shevlin has completed over $350 million in capital transactions with institutions including private equity firms, family offices, syndicated bank groups, and subordinated debt providers. Mr. Shevlin has been an active member of the Young Presidents Organization (YPO) since 2007 and currently holds his Series 63 and 79 licenses with FINRA. Mr. Shevlin is an excellent candidate for our board of directors because of his industry accolades and deep-rooted corporate and technology background.
Nicole Speltz, our Chief Financial Officer , is a partner at ONE10, LLC and the president and owner of Transcend Consulting, LLC. Ms. Speltz started her career at PricewaterhouseCoopers in 2009 as an Associate in their assurance division, performing audit work related to the issuance and completion of 10-Ks, 11-Ks, 10-Qs, IPOs, acquisitions, inventory observations, and IT implementation. Ms. Speltz advanced to Senior Associate at PwC in 2012 and thereafter transitioned to a PwC Contractor position with Jabil Circuit, Inc.'s SEC Reporting and Corporate Finance team in 2013. In 2014, Ms. Speltz transitioned out of PwC and started working as an independent consultant. In 2017 Ms. Speltz formed Transcend Consulting, LLC, where she still serves as president, and has, among other things, supported two private organizations as interim Director of Finance and Accounting and interim Controller. As our Chief Financial Officer, Ms. Speltz brings significant experience across a wide array of corporate matters, including the ability to conduct pre-acquisition due diligence, balance sheet analyses, audit support, monthly financial reporting and forecasting, individual and corporate tax return preparation, technical accounting research, internal audit walkthroughs and testing, and Sarbanes-Oxley implementation. Nicole obtained her Master's and Bachelor's degrees from the University of Florida and is in the licensing process for her CPA.
Michael Johnson, our Chief Operating Officer and Director Nominee , is the co-founder and Senior Managing Director of CAVU Capital, an investment bank focused on technology companies started in 2020. In this role, Mr. Johnson advises technology companies and investors through various transactions such as M&A, private investments of debt and equity, as well as various advisory assignments. Prior to co-founding CAVU Capital, Mr. Johnson was a Managing Director at two investment banks including another global investment bank that focused on the TMT sector. Mr. Johnson earned his Bachelor's degree in Finance from the University of Illinois and completed graduate work at DePaul University in Chicago. He holds his Series 6, 63, 65 and 79 licenses with FINRA and is actively involved with several professional organizations including the Society of International Business Fellows.
Steve MacDonald will serve on our board of directors upon the effectiveness of this offering. Mr. MacDonald is a serial entrepreneur and visionary with a prolific track record of nurturing, mentoring, and investing in tech start-ups. Since 2020, Mr. MacDonald has served an executive for MacDonald Ventures, an investment advisory fund that provides venture capital to technology companies, and has also served as a Partner to Florida Funders, a hybrid venture capital fund and angel investor network, since 2017. During the course of his career, Mr. MacDonald has amassed more than $400 million in exits via companies he founded, including TechHealth and myMatrixx, a pharmacy benefits firm. Mr. MacDonald has received numerous awards for his lifetime of success in the tech sector, including being named the 2020 Tampa Bay Tech 'Community Dedication and Leadership Award' winner and Catalyst's TiETAN Super Entrepreneur
Frank Vitagliano will serve on our board of directors upon the effectiveness of this offering. Mr. Vitagliano has served as the GTDC's chief executive officer since April 2019 and has consistently been recognized as a leader in the IT industry. In recognition of his leadership and contributions over the course of more than three decades, Mr. Vitagliano was inducted into the IT Hall of Fame in August 2017and was also awarded the Lifetime Achievement Award by VAR Business for his accomplishments as an industry channel chief. He is the only OEM executive inducted into Ingram Micro's Venture Tech Network Hall of Fame. Mr. Vitagliano currently sits on the Board of Directors for The Channel Company and ADAR, a pure play MSP based in Chicago, and previously served on other boards, including: (i) CompTIA, where he also served as vice chairman, (ii) the Marketing Board of Technology for Georgia and (iii) the Board of Directors for Xsigo corporation. Mr. Vitagliano has enjoyed a long and distinguished career in the IT industry; most recently, he was the president and CEO of Computex Technology Solutions, a managed-services solution provider specializing in design, build-out and support of large complex data centers. Previously, Mr. Vitagliano worked at Dell Technologies from 2013 to 2016, as both senior vice president of global distribution sales and strategy, as well as vice president of North America channel sales and Juniper Networks as SVP of Global Channels. He started his career with IBM, working in a variety of positions with increasing responsibility, primarily in the sales and channel management areas and retired from IBM after more than 30 years as the vice president of global distribution sales. Mr. Vitagliano has a degree in business management from Northeastern University in Boston.
Robert Faletra will serve on our board of directors upon the effectiveness of this offering. Mr. Faletra has been the Executive Chairman of The Channel Company since 2013. An innovative businessman and long-term high-tech focused journalist with CRN for 25-years, he is considered one of the top authorities in the channel and technology marketplace and is often referred to as the voice of The Company Channel. Mr. Faletra works with both start-up firms as well as large well-established companies to help them conceptualize and build strategic channel initiatives and often meets with CEOs of those firms to discuss channel strategy. From 2001 to 2013, Mr. Faletra served as CEO of UBM Channel and editor-in-chief of CMP Media, where he led a management buyout in 2013. He has deep relationships in the solution provider community and also sits on the advisory board of several high-tech startups helping them to formulate their go-to-market strategy. He is a graduate of the University of Massachusetts at Amherst.