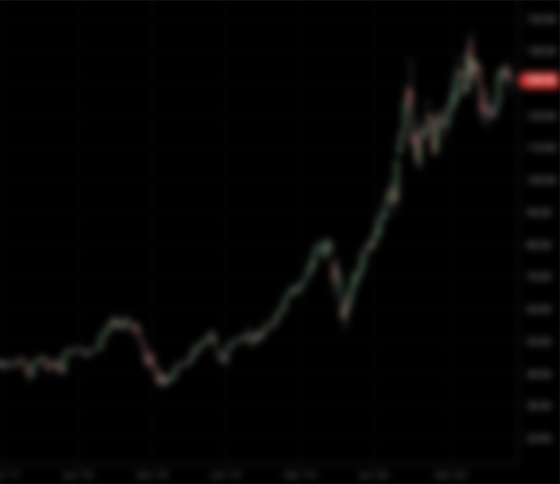 Raised

$50M

CIK

1851091

Focus

Real Estate
John L. Villano has been our Chairman, Chief Executive Officer, President, Chief Financial Officer, Secretary and Treasurer since our formation in February 2021. He is a founder of Sachem Capital Corp., the sole member of our sponsor. He currently serves as the chairman of the board, chief executive officer, president, chief financial officer and treasurer of SCC. Mr. Villano is a certified public accountant and was engaged in the private practice of accounting and auditing for almost 30 years. His responsibilities include overseeing all aspects of SCC's business operations, including loan origination and servicing, investor relations, brand development and business development. He is also responsible for all our accounting and financial matters. Mr. Villano holds a bachelor's degree in Accounting from the University of Rhode Island in 1982. We believe that Mr. Villano's experience in managing SCC's business since its inception, including overseeing and managing its initial public offering, his experience as the senior executive and accounting officer of a public company and his professional background as a certified public accountant make him an important part of our management team and make him a worthy candidate to serve on our Board.
Peter J. Cuozzo was appointed as our Executive Vice President and Chief Operating Officer in April 2021. He is the executive vice president and chief operating officer of SCC since July 2020. He is an experienced business executive and professional educator with nearly 40 years diverse background as a corporate officer, senior human resources leader, chief executive officer advisor, chief learning and talent officer, organization development partner, executive coach, and entrepreneur. From 2007 to June 30, 2020, Dr. Cuozzo was a managing partner of Cuozzo Enterprises LLC, a management consulting firm specializing in organizational effectiveness, executive and leadership development, talent management, and employee engagement. From 2017 to 2020, he also served as a vice president of TBC Corporation, one of North America's largest marketers of automotive replacement tires. From 2013 to 2017, he was a managing partner of Americana Memories LLC, a buyer and seller of vintage memorabilia and collectibles for both the wholesale and retail marketplace. Prior to that, from 2011 to 2013, he was a managing partner of SCP, SCC's predecessor. Dr. Cuozzo earned both a doctorate and masters in adult and workplace education from Columbia University's Teachers College (USA). He also holds an MBA from the University of Bridgeport (USA) and a Bachelor of Arts degree from the University of Notre Dame (USA).
William C. Haydon as appointed as our Executive Vice President in April 20211. Mr. Haydon joined SCC in April 2021 as its chief investment officer and director of investor relations. Mr. Haydon is a seasoned executive with over 25 years of experience in financial services and investment banking. He brings a wealth of expertise with strengths in areas such as lending, securities asset management, initial public offerings, investment banking, and financial strategy and long-term planning. Mr. Haydon is responsible for managing SCC's liquid reserves and securities portfolio and he oversees SCC's underwriting team. Prior to joining SCC, Mr. Haydon served as a portfolio manager and branch manager at Wells Fargo Advisors Financial Network from 2011. Before that, from 2008 to 2011, he served as a vice president within the Wealth Management division of UBS Financial Services. From 1999 to 2006 Mr. Haydon was the Managing Director of Northern Mortgage Company, LLC, a firm which he successfully merged into a division of Indy Mac Bank in 2006. From 1996 to 1999, Mr. Haydon was a regional lending officer at Dime Bank of New York, focusing on commercial and residential lending. Mr. Haydon has held numerous FINRA securities registration designations including series 65, 7, and a Series 24 General Securities Principal registration. He holds a Master of Business Administration from the Isenberg School of Management at the University of Massachusetts Amherst and a Bachelor of Science in Business from Skidmore College in Saratoga Springs, New York.
David Rusate has agreed to join our board of directors upon completion of this offering. He is currently the Principal Director at Rusate Capital Management and Managing Director of Strategy for Foreign Exchange and Commodity Risk. Mr. Rusate graduated from Quinnipiac College in 1979 with a Bachelor of Science Degree in International Finance. He spent the first eight years of his career with Union Carbide in various International Treasury assignments. He was stationed in Hong Kong and Singapore from 1986 through 1990 as the Area Finance Manager for Union Carbide. In November 1992, Mr. Rusate joined the General Electric Company where he was responsible for foreign exchange and commodity risk management hedging strategies. In addition to those responsibilities, he was the Global Treasurer of GE's largest business, GE Power. In June 2007 Treasury & Risk Magazine selected Dave as one of the 100 most influential people in Finance. He is a former two-term (eight years) Foreign Exchange Sub-Committee member of the New York Federal Reserve. Mr. Rusate previously served on the GE Pension Trust Asset Allocation Committee. He is a past President of the National Association of Credit Management. Dave's Trade Request System (TRS) was the 2003 winner of the Euro Finance Treasury Excellence Award. The natural gas simulator algorithm he co-developed won the 2006 Alexander Hamilton Award.
Ferit Ferhangil has agreed to join our board of directors upon completion of this offering. He is currently the President of HazelStream Ventures and Beta Natural Resources, both companies he founded and continues to lead since 2010. Mr. Ferhangil is a veteran of the commercial real estate business, having first worked in the development of a shopping center more than 30 years ago. For the past 19 years, since 2007, he has served as a member of the board and most recently as Vice Chairman and CEO of Flagstone Property Group, a developer of large scale, mixed use hospitality and retail real estate projects. In addition to his extensive experience in acquisition, construction, design, development and financing, of commercial real estate, Mr Ferhangil also has extensive experience in the operations and turn-around of large-scale industrial companies, having worked on the out-of-court restructuring of several steel makers and industrial manufacturing companies in the US and Europe. He has served on many real estate industry boards and organizations, including as a member of the Resort Development Council of the Urban Land Institute from 2008 to 2009, the Development Advisory Board of Hilton Hotels Corporation from 2008 to 2009, and as a board member of several companies and financial institutions. Mr. Ferhangil earned a BA in Business Administration with honors from Bosphorus University in 1989 and an MBA from The Amos Tuck School of Business at Dartmouth College in 1991.
Andre J. Fernandez has agreed to join our board of directors upon completion of this offering. He has over 30 years of financial and operational experience both as a senior executive and Board member. Most recently, Mr. Fernandez served as Senior Advisor to the NCR Corporation (NYSE: NCR), a leading software- and services-led enterprise provider to the financial, retail, hospitality and telecom industries, until October 2020 after serving as its Executive Vice President and Chief Financial Officer from August 2018 to July 2020. Prior to NCR, from April 2015 to November 2017, Mr. Fernandez was the President and CEO of CBS Radio, a U.S. radio broadcasting company and division of the CBS Corporation (NYSE: CBS), and jointly led the merger of the same with Entercom Communications Corp. (now Audacy Inc. (NYSE: AUD)). Prior to CBS, Mr. Fernandez was the President and Chief Operating Officer of Journal Communications Inc., a diversified media company, and held financial and operating positions of increasing responsibility from 2008 to 2015. Prior to Journal, from 1997-2008, Mr. Fernandez held finance positions of increasing responsibility across multiple countries and industries at the General Electric Company (NYSE: GE). Mr. Fernandez was previously a member of the Board of Directors of Buffalo Wild Wings Inc. and served as Chairman of its Governance Committee and member of its Audit Committee. He was also a member of the Board of Directors of Froedtert Health, a $3B healthcare system based in Wisconsin, and a member of the Advisory Board of Givewith, a social impact technology company based in New York City. Mr. Fernandez received an AB in Economics from Harvard College in 1990.