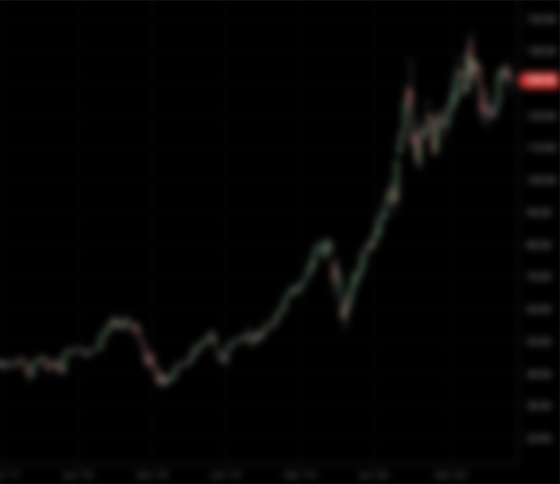 Black Spade Acquisition Co
Raised

$169M

CIK

1851908

Focus

Entertainment, Technology, Media
Dennis Tam, or Chi Wai Dennis Tam, our Chairman and Co-Chief Executive Officer , serves as President and CEO of Black Spade Capital with more than 20 years of experience in corporate finance, accounting, financial control and mergers & acquisitions. Prior to joining Black Spade, Mr. Tam was the Group Finance Director of Melco International from 2006 to 2017. He has also held senior management positions with various local listed and multinational companies throughout his career. He has been the chairman of the board for Greater China for the Institute of Certified Management Accountants since 2014, a member of the Institute of Public Accountants since 2013, a member of CPA Australia since 2000. Mr. Tam was awarded "Asia's Best CFO (Investor Relations)" at the Asian Excellence Awards by Corporate Governance Asia magazine in 2014, 2015, 2017 and 2018. Mr. Tam obtained his Master Degree in Accounting from Monash University, and was trained at Harvard Business School in Boston, Massachusetts.
Kester Ng, or Shing Joe Kester Ng, our Co-Chief Executive Officer , also serves as the Chief Executive Officer of GRE Investment Advisors Limited, a company providing Private Equity investment advisory and asset management services to institutions, ultra-high net worth individuals and family offices. GRE is licensed by the Hong Kong Securities & Futures Commission ("SFC") to provide investment advisory and asset management services, under type 4 (Advising on Securities) and Type 9 (Asset Management) licenses. Mr. Ng is also a Managing Director of the NM Strategic Focus Fund I and II, which are both private equity funds with a focus on making direct investments and providing growth capital to companies in the areas of technology, fintech, health care and consumer services in the Greater China region. Private Equity Investee companies include the likes of Lufax ("LU US EQUITY") and Ping An Health and Technology ("1833 HK"). Before joining GRE Investment Advisors Limited in 2014, Mr. Ng worked at J.P. Morgan from 2006 to 2013 where he was the Chairman and Head of Equity Capital & Derivatives Markets for the whole Asia Pacific region, responsible for raising capital for both public and private companies via initial public offerings, equity-linked offerings and pre-IPO transactions. Prior to J.P. Morgan, Mr. Ng served as the Managing Director and Head of Greater China Equity Capital Markets at Merrill Lynch and worked there from 1995 to 2006 in London and Hong Kong. Over his professional career, Mr. Ng is one of the most senior ECM bankers in the Asia Pacific Region, having completed a significant number of IPOs, equity and equity-linked transactions. His experience includes more than 100 IPOs, pre-IPOs and equity linked transactions for Greater China companies, raising over $100 billion on the major stock exchanges globally, including Hong Kong, NYSE, NASDAQ, London and Singapore. He completed the Agricultural Bank of China's $22 billion dual listed Hong Kong and Shanghai IPO in 2010, which was the largest IPO globally ever at the time. Mr. Ng also served as a director of the boards of both J.P Morgan Securities (Asia Pacific) Limited and J.P. Morgan Broking (Hong Kong) Limited. In addition, he also previously served as a Hong Kong SFC Responsible Officer as well as a Hong Kong Monetary Authority Executive Officer. Mr. Ng has a Bachelor of Medicine Degree from the University of Nottingham Medical School, United Kingdom.
Francis Ng, or Francis Chi Yin Ng, our President and Chief Financial Officer , has over 13 years of fixed income and real estate investment experience globally, and has invested over $500 million across different types of capital structure transactions including structured financing, mezzanine debt and distressed assets. Mr. Ng is currently the Managing Director and Chief Investment Officer at Pacific Aegis Capital Management (HK) Limited, a Hong Kong based investment firm that specializes in real estate private credit and private equity investments globally (collectively with its affiliates, "Pacific Aegis Group"). Mr. Ng has been serving as a director in the Pacific Aegis Group since 2018. Prior to his role in the Pacific Aegis Group, Mr. Ng served as the Vice President of Tianli Financial Holdings from 2017 to 2018 where he was responsible for co-managing the company's $400 million Global Private Debt Fund. Prior to his role at Tianli Financial Holdings, he was the Vice President at SBI Hong Kong Holdings Co., Limited, a Hong Kong subsidiary of SBI Group (known as Softbank Investment Corporation until 2006) from 2014 to 2016. Before joining SBI Group, Mr. Ng held various roles at J.P. Morgan Asset Management from 2011 to 2012 and UBS AG from 2008 to 2011. Mr. Ng holds a Bachelor of Business Administration in Airport Management and Bachelor of Science in Aeronautics from the University of North Dakota. He also holds a Master of Business Administration from the Hong Kong University of Science and Technology. He is a Certified Management Accountant, a Fellow of the Institute of Financial Accountants, and a Fellow of the Institute of Public Accountants.
Russell Galbut, or Russell William Galbut will serve as our independent director following the completion of this offering. Mr. Galbut currently serves as the Chairman of the board of directors of Norwegian Cruise Line Holdings, a leading cruise line operator listed on the New York Stock Exchange, for which he has served as an independent director since November 2015. Mr. Galbut is the Co-Founder and Managing Principal of Crescent Heights, a leading urban real estate firm, specializing in the development, ownership, and operation of architecturally distinctive, mixed-use high-rises in major cities across the United States. Prior to founding Crescent Heights in 1989, he served as a senior real estate consultant at Laventhal and Horwath for two years. Mr. Galbut also serves on the Dean's Advisory Board for the Cornell University School of Hotel Administration.
Robert Moore, or Robert Steven Moore will serve as our independent director following the completion of this offering. Mr. Moore is the Co-Founder and Managing Partner of P1 Esports LLC, an e-sports organization which scouts and develops elite talent to compete in world-class tournaments under the Sentinel team brand. Prior to co-founding P1 Esports LLC in 2017, he served as Vice Chairman of Paramount Pictures from 2005 to 2016. Prior to joining Paramount Pictures, he was a founding partner at Revolution Studios, an independent production company, which he co-founded in 2000. Prior to Revolution Studios, Mr. Moore spent 13 years at Walt Disney Studios beginning in 1987, where he last served as Executive Vice President and Chief Financial Officer. Mr. Moore holds a Bachelor's degree, Magna Cum Laude, in Accounting from Pepperdine University.
Patsy Chan, or Po Yi Patsy Chan will serve as our independent director following the completion of this offering. Ms. Chan is the Chief Operating Officer of Richemont Luxury (Singapore), where she is responsible for overseeing the Southeast Asia and Oceania operations of Richemont Luxury Group, a leading luxury goods company which owns brands such as Cartier, Piaget and Montblanc. Prior to her 24 year tenure at Richemont Luxury Group, Ms. Chan served as the financial controller at Marsh & McLennan, a global professional services firm. Ms. Chan has been a Certified Practising Accountant of CPA Australia since 1992. Ms. Chan holds a Bachelor Degree of Commerce in Accounting from the University of New South Wales and has completed the Luxury Brand Management Executive Program at ESSEC Business School.
Sammy Hsieh, or Wing Hong Sammy Hsieh will serve as our independent director following the completion of this offering. Mr. Hsieh is the Founder and Chairman for iClick Interactive Asia Group Limited, a leading independent online marketing and enterprise data solutions provider in China listed on the NASDAQ. Prior to founding iClick Interactive Limited in 2009, he served as the General Manager of the Asia Pacific region for Efficient Frontier, a firm which was acquired by Adobe Systems in 2011, from 2008 to 2009. Prior to his role at Efficient Frontier, he was a Director of Search Marketing for Yahoo Hong Kong from 2000 to 2008, where he led and managed the company's business operations including sales, marketing, business development and product management. Mr. Hsieh holds a Bachelor's degree in Economics from the University of California, Los Angeles.