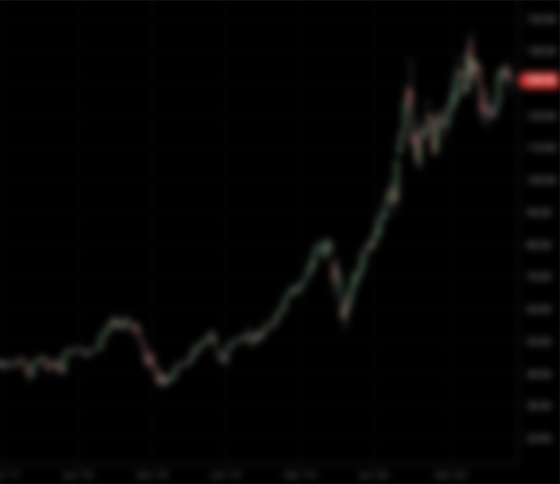 Compass Digital Acquisition Corp.
Raised

$200M

CIK

1851909

Focus

Technology, Software
Abid Neemuchwala, our Chairman and CEO , is the former CEO of Wipro, one of the largest global IT services firms in the world with over 185,000 employees and over $8 billion in annual revenue as of December 31, 2020. During his tenure from February 2016 to June 2020, Mr. Neemuchwala grew Wipro's revenue from its digital business at a compound annual growth gate ("CAGR") of 27% from approximately $1.3 billion of revenue for the first quarter of 2017 on an annualized basis to approximately $3 billion in revenue for the fiscal year ended 2020 through organic growth and acquisitions. Over that period, Wipro's revenue from its digital business grew from less than 18% of total revenue in fiscal year 2017 to 41% of total revenue in fiscal year 2020. In addition, the company deployed approximately $1.2 billion for mergers and acquisitions and $250 million of venture capital in Wipro Ventures under his leadership, as it sought to scale digital revenues and add complementary offerings to the larger Wipro organization. During his tenure, Wipro also gained significant momentum and value accretion in terms of brand strength. In 2018, Wipro was ranked fifth in brand awareness in digital transformation services according to ITSMA and in 2019, Wipro's brand was ranked in the top five strongest brands in IT services by Brand Finance. Prior to his leadership role at Wipro, Mr. Neemuchwala built and managed Tata Consultancy Services' Business Process Outsourcing (BPO) business, which he grew to more than $1.8 billion in annual revenue in fiscal year 2015, from less than $400 million in fiscal year 2009. Under his leadership, the BPO business was one of the fastest growing segments within the overall TCS organization. To enable such industry leading growth, Mr. Neemuchwala deployed a platform-based strategy, acquiring Citigroup's back-office operations in India (Citigroup Global Services Limited ("CGSL"), which was later renamed TCS eServe Ltd). Mr. Neemuchwala digitally transformed these operations, improving margins from 12% in its acquisition in fiscal year 2009 to 43% in fiscal year 2013. Among other leadership roles held, Mr. Neemuchwala served on the board of directors of Virtusa Corporation from June 2020 to February 2021 while it was a public company, and was part of the team that oversaw its $2 billion sale to private equity firm Baring Private Equity Asia which closed in January 2021. Mr. Neemuchwala is also a Co-Founder and Director in Dallas Venture Capital, a venture fund that has presence in the has a presence in US and India, and currently serves as a member on its board of directors.
Burhan Jaffer, our CFO , was most recently the Chief Strategy and Corporate Development Officer at Conduent, a leading global technology services company with annual revenues in excess of $4 billion during fiscal year 2020 and over 62,700 employees as of December 31, 2020. In this capacity, Mr. Jaffer led the approximately $5 billion spinoff of the software and services business from Xerox in 2016, as well as oversaw activities related to setting up Conduent as a public company listed on the NYSE. In his role, Mr. Jaffer had responsibility and oversight for all aspects of corporate strategy, mergers, acquisitions, capital allocation, investments, and inorganic growth. He also played a leading role in the comprehensive corporate turnaround, debt financing and enterprise transformation program. The enterprise transformation program resulted in over $800 million of savings over five years from fiscal year 2016 to fiscal year 2020. Before joining Conduent, Mr. Jaffer spent 12 years with Infosys, a leading global provider of technology and consulting services, holding several leadership roles. Mr. Jaffer oversaw a variety of strategic investment decisions, special projects and was the architect of its investment philosophy and business model innovation thesis for the strategic reboot of Infosys. In his last leadership role at Infosys, he led the Corporate Finance, Mergers, Acquisitions, and Investments team. Under his stewardship, Infosys developed and launched a $500 million venture fund in 2015 for investing in early-stage start-ups engaged in disruptive technologies such as wearables (Whoop), big data (Trifacta), AI/ML (Trifacta, Waterline Data Science, Unsilo), Cloud (CloudEndure), Unmanned Aerial Vehicle/Drone solutions (Ideaforge), Platform-as-a-Service (Tidalscale), clean tech (Airviz) and AR/VR (DWA Nova). Prior to that, Mr. Jaffer served as a Portfolio CFO at Infosys across multiple business lines, with approximately $4 billion in aggregate revenue from fiscal year 2013 to 2016. Mr. Jaffer is an active social impact investor and part of the MIT-Solve community as a mentor, coach, angel investor and Solver. He is also a venture partner with a NYC based boutique VC, a Board Member for Mission Society and on the Regional Advisory Council for Bottom Line.
Satish Gupta, Director , provides an investment management perspective and is familiar with running accelerated target evaluation processes. Mr. Gupta is founder and CEO of SB International, one of the largest international products suppliers and processors of pipe and tubing for the oil and gas industry. Mr. Gupta is also President and Chairman of Gupta Capital Group, a leader in the energy and specialty steel sectors with a diversified portfolio of eight successful businesses. Over two decades of deal making, Mr. Gupta has overseen numerous acquisitions totaling over $2 billion in transaction value.
Steven Freiberg, Independent Director , brings a wealth of fintech subject matter knowledge as well as evaluation expertise. Mr. Freiberg serves as the Chairman of Portage Financial Technology Acquisition Corp, a fintech focused SPAC, Board Vice Chairman of SoFi, Board Chairman of Fair Square Financial and Board Chairman of the Rewards Network as well as a Board member of MasterCard, and Purchasing Power and Regional Management Corporation. Previously, Mr. Freiberg served as the CEO of E*TRADE Financial Corporation, where he led the company back to profitability in the aftermath of the 2008 financial crisis. Mr. Freiberg also held multiple positions at Citigroup over a 30-year period, including serving as the Co-Chairman and CEO of Citigroup's Global Consumer Group. Finally, Mr. Freiberg serves as a Senior Advisor to The Boston Consulting Group, Verisk Analytics and Towerbrook Capital Partners LP. Mr. Freiberg's recent experience working on SoFi's 2020 acquisition of the NEO Bank Platform, Galileo, and merger with Social Capital Hedosophia Holdings V, brings invaluable expertise from a target perspective to demonstrate that Compass Digital will be an attractive partner for potential targets.
Deborah C. Hopkins, Independent Director (Director Nominee) , brings executive-level experiences in finance, technology and innovation across multiple industries that allow her to bring a unique view to support management teams in pursuit of growth. She is a member of the Board of Directors at Union Pacific, Marsh McLennan, Bridge Investment Group Holdings and privately held Deep Instinct. She is Vice-Chair of St. John's Health based in Jackson Hole, Wyoming. In 2008 Ms. Hopkins was appointed as Citigroup's first Chief Innovation Officer, moving to Silicon Valley in 2010 to found Citi Ventures and was its CEO until her retirement from Citigroup in 2016. Previously at Citigroup she was Chief Operations and Technology officer of the company and Senior Advisor to the Corporate and Investment Bank. Prior to joining Citigroup in 2003 as Head of Corporate Strategy and M&A, she was Chief Financial Officer at Lucent Technologies and The Boeing Company and held senior-level positions at General Motors in the US and Zurich and at Unisys Corporation, after starting her career at Ford. Ms. Hopkins was twice named to Fortune's 10 most powerful women in business. Ms. Hopkins is a former director of E.I. DuPont de Nemours & Company, Virtusa Corporation, Qlik Technologies, and Dendrite International. Ms. Hopkins holds a B.S. in Accounting from Walsh College and honorary doctorate degrees from Westminster College and Walsh College.
Admiral Bill Owens, Independent Director , possess unique private equity and global leadership experience that will be of value to the management team. Admiral Owens is the former Vice Chairman of the Joint Chiefs of Staff, the second-ranking military officer in the United States. Admiral Owens currently serves as the Executive Chairman of Red Bison, a provider of smart building technology. Admiral Owens served as Chairman of CenturyLink Telecom from 2009 to 2017 and Chairman of AEA Investors (Asia), a private equity firm, from 2006 to 2015. He also served as Vice Chairman of the New York Stock Exchange, Asia from 2012 to 2014 and Vice Chairman, CEO of Teledesic from 1998 to 2004, CEO of Nortel Networks Corporation from 2004 to 2005. Admiral Owens served as President, COO and Vice Chairman of SAIC from June 1996 to August 1998. Currently, Admiral Owens serves as director of Wipro Technologies, Tethr, TruU, Versium, Know Labs and Kyrrex.
Jon Zieger, Independent Director , brings to bear over 20 years of experience and expertise in the areas of corporate law, compliance, and public affairs for technology companies. Mr. Zieger is currently the Executive Director of Responsible Innovation Labs, Inc., a non-profit focused on helping the next generation of technology companies grow responsibly. Previously, Mr. Zieger served as General Counsel, Chief Compliance Officer and Global Head of Public Policy of Stripe, a leading online payments company, from 2012 to 2020. He also served as Associate General Counsel for Microsoft from 2003 to 2012, supporting the company's online services business, maps, mobile and commerce platform. Finally, Mr. Zieger was an attorney at Perkins Coie LLP from 1997 to 2003 in the technology business group. Mr. Zieger brings tremendous expertise to our board both from a governance standpoint as well as creating value for all stakeholders through accretive synergistic mergers and acquisitions transactions.