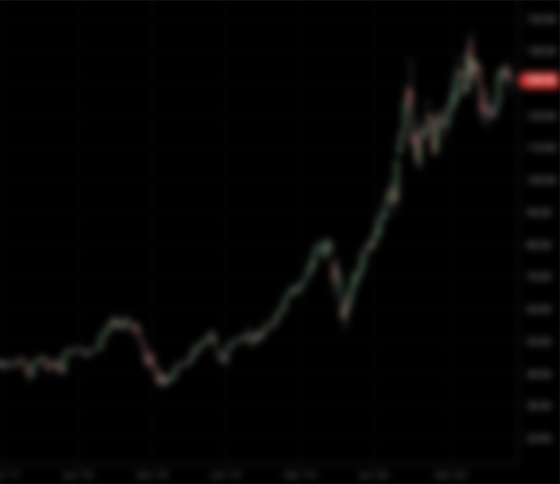 Raised

$231M

CIK

1852019

Focus

Technology, Media, Telecommunications, TMT
Guy Willner, our Executive Chairman and Director Nominee , is the co-founder, Chairman and former CEO of IXcellerate, a datacenter operator in Russia providing co-location and peering services for financial institutions, multinational corporations, international carriers, hyperscale operators and major content operators. He has also served as the co-founder and Chairman of IXAfrica since 2018 and previously served as the CEO of IXEurope (LSE: IXE) from 1999 to 2007. Mr. Willner founded IXEurope in 1998 and oversaw the company's growth from a sole datacenter in London to a network of 14 datacenters located in four countries (France, UK, Germany and Switzerland) and eight cities, fueled, in part, by the company successfully executing eight acquisitions between 2004 and 2006. This rapid expansion resulted in IXEurope winning first place in the 2002 UK Sunday Times Tech Track awards as the fastest growing technology company in the UK, and Mr. Willner was a finalist in the 2003 Ernst and Young UK Entrepreneur of the Year awards. With his team, the company was successfully listed on London's AIM market (LSE: IXE) in April 2006. That same year, the company received the Queen's Award for International Trade in recognition of its spectacular growth across Europe. In September 2007, IXEurope was purchased by Equinix (NASDAQ: EQIX) for $555 million, and Mr. Willner remained as the President of Equinix's European sector through June 2008. Mr. Willner invested in and joined the board of directors of Teraco Data Environments (South Africa) in 2008 and remained as a shareholder and board member until 2014 when the company was sold to Permira. In 2018, Mr. Willner founded IXAfrica, a hyperscale datacenter operator in Kenya that is projected to be the largest hyperscale datacenter campus in East Africa by 2025. Mr. Willner holds a bachelor's degree in engineering from Oxford Brookes University. Mr. Willner's track record of success and significant industry insights qualifies him to serve as a member of our board of directors.
Karen Bach, our Chief Executive Officer and Director Nominee , is the Chairman of Aferian Plc (media tech, LSE: AFRN), Consult Red Ltd (IoT and connected devices IT services) and DeepMatter Plc (digitization of chemistry and drug discovery, LSE: DMTR). She is also a non-executive director of Datapharm Ltd (health-pharma tech) and Escape Hunt Plc (entertainment and escape rooms, LSE: ESC). Previously, from 2012 to 2019, Ms. Bach served as the Independent Chairperson of IXcellerate Ltd. She has also served as a non-executive director of Belvoir Lettings Plc (LSE: BLV) and trustee of the Learning Foundation. Ms. Bach brings significant international experience, as she served as Chief Financial Officer at growing technology businesses such as IXEurope Plc (LSE: IXE), ACS Plc and Kewill Plc, in addition to blue chip multi-national corporations, including EDS France, MCI WorldCom, General Motors (NYSE: GM) and Ernst & Young. Ms. Bach obtained her bachelor's degree from the University of Bradford, graduated from the EM Strasbourg Business School and is a qualified Chartered Accountant with the Institute of Chartered Accountants in England and Wales. Ms. Bach's experience in the technology sector, combined with her leadership skills and history serving as a director, make her an excellent candidate for our board of directors.
Noah Aptekar, our Chief Financial Officer, Chief Operations Officer and Director , has extensive experience in innovation, finance and operations in high-technology industries, with particular expertise on terrestrial and space-based telecommunications. From August 2016 through March 2020, Mr. Aptekar worked for SpaceX, the largest US-based "unicorn" company, where he brought financial discipline to the production division, which accounted for approximately one-third of the company's employees actively engaged in the production and manufacturing of vehicles, and was responsible for financial planning, cost analysis and budget management activities for the division's nine-figure annual operating and capital spend. Most recently, he was the project lead for one of the largest future budget items for SpaceX, the Starlink User Terminal. Furthermore, at SpaceX, Mr. Aptekar identified and implemented operational efficiencies to control cost and reduce risk while overseeing the development of a new consumer electronics manufacturing facility. Between 2012 and 2014, while working for Colorado's then-Governor John W. Hickenlooper in the Office of Economic Development and International Trade, Mr. Aptekar co-created the $100+ million Advanced Industries fund, which matches private investments with high-tech businesses and entrepreneurs. He also established and managed the due diligence and investment committee processes for the Advanced Industries fund. One of the first recipients of Advanced Industries funding, Lightning Hybrids, announced in December 2020 its participation in an initial business combination with GigCapital3 Acquisition Corp. (NYSE: GIK.U) and began trading publicly as Lightning eMotors (NYSE: ZEV) beginning in May 2021. Another of the first recipients of Advanced Industries funding, Solid Power, Inc, announced in June 2021 its participation in an initial business combination with Riverstone Holdings LLC's Decarbonization Plus Acquisition Corporation III (NASDAQ: DCRC). It is anticipated that the business combination would include a $165m PIPE in addition to Solid Power, Inc's recently-closed Series B for $135 million, which included participation by global automakers Ford and BMW. Currently, Mr. Aptekar is the principal of Next Century Innovations, a global consulting company. Mr. Aptekar has a bachelor's degree from the University of Pennsylvania, an MBA from Yale University and has taken courses in pursuit of a Master of Science from the Georgia Institute of Technology. Mr. Aptekar's educational background and professional experiences, including his time at SpaceX, make him an ideal candidate for our board of directors.
Victoria Reid, our Vice President , has been the Vice President of Business Development at IDC-G since 2016. In 2014, Ms. Reid was part of the team at IXcellerate that successfully engaged Japanese Bank Sumitomo to becoming shareholders and investors in the company. In 2016, Ms. Reid supported Guy Willner on the successful launch of IXAfrica, with an initial campus in Kenya that is projected to be the largest hyperscale datacenter campus in East Africa by 2025. In 2018, Ms. Reid supported the team that secured an investment by Goldman Sachs into IXcellerate. Ms. Reid attended Edinburgh Napier University.
Ian Spence will serve on our board of directors following the completion of this offering. Mr. Spence is the founder and Chairman of Megabuyte, an origination, transaction support and data analytics platform enabling investors, advisers and chief experience officers to identify, benchmark monitor, and filter UK mid-market technology companies. Considered the technology sector's most informed and influential commentator, Megabuyte's research service is a valuable resource for over 2,000 industry leaders. In addition to directing day-to-day operations, Mr. Spence has overall responsibility for managing accounts, developing business and setting the strategic direction of the company. Recently, Mr. Spence has been twice recognized by Debretts and The Sunday Times as one of the 20 most influential people in the UK technology sector. Prior to founding Megabuyte, From 1994 to 2005, Mr. Spence was a successful technology analyst at Robert W. Baird, and he holds a bachelor's degree in Accounting and Finance from Manchester Metropolitan University. Mr. Spence's leadership skills and success at Megabuyte qualify him to serve as a member of our board of directors.
Andrew Bartley will serve on our board of directors following the completion of this offering. Mr. Bartley is a former Chief Investment Officer for TMT at the International Finance Corporation (IFC). There, Mr. Bartley principally originated, structured and managed complex equity, mezzanine and senior debt financings in the TMT and infrastructure sectors in emerging markets. During the course of his career, Mr. Bartley has held various non-executive director roles in a variety of companies, including serving as a non-executive director for IXcellerate and working alongside our Chairman Guy Willner and our Chief Executive Officer Karen Bach, and has been responsible for billions in debt and equity financings in Latin America, Africa, Asia and Europe. Prior to joining the IFC, he worked for Monenco Agra in project management and systems engineering. Mr. Bartley holds a Bachelor's of Engineering from the University of Bristol, UK, and an MBA from The Kellogg School of Management, Northwestern University. Mr. Bartley's industry insights and leadership skills make him a strong candidate for our board of directors.
Eduardo Marini will serve on our board of directors following the completion of this offering. Mr. Marini is the Chief Executive Officer and co-founder of green4T, a leading IT infrastructure services provider operating in Brazil, Argentina, Chile, Uruguay, Peru, Colombia, Ecuador and Costa Rica. Prior to co-founding green4T in 2016, Mr. Marini was the Vice President and interim CEO of Aceco TI, a leader in design, construction, and maintenance of high-availability datacenters in Latin America, formerly owned by the global investment firm Kohlberg Kravis Roberts (KKR). Before joining Aceco TI, Mr. Marini was a private equity investor with General Atlantic (GA), a global private equity firm focused on growth investments. While at GA, he held various non-executive director roles and oversaw new investments in Latin America in the technology and financial services sectors, having completed one of the most successful investments by GA to date in XP Inc. (NASDAQ:XP), an investment management company currently valued at more than $20 billion. His experience also includes private equity and investment banking roles at Actis, Lazard, and Bank of America, both in Brazil and in the United States. Mr. Marini is a licensed attorney and holds an LL.B. degree from the Universidade Federal de Minas Gerais (UFMG) and an MBA from the Yale School of Management. Mr. Marini's wealth of knowledge and his background in the IT field make him an excellent candidate to serve as a director.
Shannon Grewer will serve on our board of directors following the completion of this offering. Ms. Grewer is a corporate lawyer with significant experience working with early-stage companies in emerging markets. She spent 15 years working in Washington, D.C. with several major international law firm, where she regularly advised clients across multiple sectors, including power, oil and gas, mining, banking, retail, consumer goods, entertainment and aviation. Ms. Grewer has significant transactional experience in project finance, private equity and corporate acquisitions and divestitures as well. She spent four years as the General Counsel for Towershare, the largest independent tower company based in the Middle East. Ms. Grewer has also led Towershare's raise of the necessary capital to transition from three employees to more than one hundred employees in Dubai and Pakistan, oversaw multiple tower acquisitions, and closed a successful exit for the company's investors through a sale to Edotco. She continued to work as a consultant to Edotco and advised on telecommunications infrastructure deals across the Edotco portfolio of companies for two years. In 2020, she helped a team of former Edotco executives raise significant capital from Digital Colony to launch a new infrastructure sharing company focused on Southeast Asia. She is currently working as an advisor to Frontier Tower Associates Philippines, Inc. In addition to telecommunications, Ms. Grewer has negotiated infrastructure projects, including mining, power and commercial agriculture in South America, Sub-Saharan Africa and Southeast Asia. Ms. Grewer holds a bachelor's degree from the University of Connecticut and a juris doctor degree from Fordham University School of Law. Ms. Grewer is qualified to serve on our board of directors because she has broad corporate experience combined with an impressive educational background.