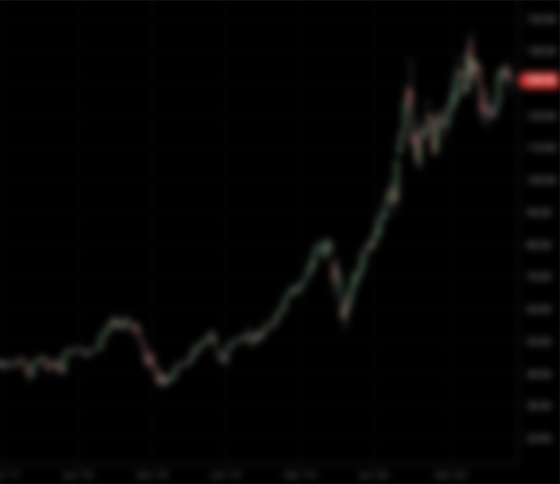 Generation Asia I Acquisition Ltd
Raised

$200M

CIK

1852061

SPAC Ticker

GAQ.U

Focus

Technology, Media, Telecommunications, TMT, Business Services, Consumer
Roy Kuan, 54, serves as our Chief Executive Officer and has 25 years of private equity experience in Asia. Mr. Kuan currently is a private investor across a variety of asset classes and serves on the boards or advisory boards of several private and public companies across the TMT, consumer, and industrial sectors in Asia. Mr. Kuan previously served as a Managing Partner at CVC Capital Partners ("CVC"), a global private equity firm from 1999 to 2020. He was a Co-Founder of CVC's Asian private equity business, served on the firm's Asian Investment and Portfolio Committees, and was also a member of CVC's Board of Directors. Prior to CVC, Mr. Kuan was an Investment Director at Citigroup's Asian private equity investment division from 1996 to 1999. During his private equity career, Mr. Kuan participated in 23 investments across the Target Sectors, with a total equity investment amount of $3.1 billion and achieved $7.9 billion in total realized value. Mr. Kuan has also been involved in 10 IPOs in the region. Mr. Kuan's selected investments in the Target Sectors include TechnoPro Holdings (R&D staffing, Japan), Hong Kong Broadband Network (broadband services, Hong Kong), Arteria Networks (enterprise data communications, Japan), Infastech (technology components, Asia), Haitai Confectionery (snack products, South Korea), CJ CGV (cinemas, South Korea) and 39 Home Shopping (media commerce, Korea). Mr. Kuan currently serves as a director or advisory board member of several other companies in the Target Sectors, including eBroker (online wealth management, China), Food Union Enterprises (dairy products, Asia and Europe) and Point Avenue (education technology, Southeast Asia). Mr. Kuan received his MBA degree from the Wharton School, University of Pennsylvania. He earned his B.A. degree from Georgetown University, where he was a George F. Baker Scholar. Mr. Kuan is based in Hong Kong.
Norimitsu Niwa, 50, serves as our Chief Operating Officer and has 19 years of private equity and principal investments experience. Previously, Mr. Niwa was the Head of Strategic Investments at Prored Partners from 2019 to 2020, where he founded and developed the principal investment arm of a TSE-listed consulting firm. Prior to Prored Partners, Mr. Niwa was a Senior Managing Director at CVC in Japan from 2007 to 2017. During the course of his investment career, he has completed 6 investments with a total equity investment amount of $1.6 billion and 5 add-on acquisitions. Mr. Niwa was also involved in 3 IPOs in Japan. Mr. Niwa was a deal team member in the following deals in the Target Sectors in Japan, including BellSystem24 (contact centers), Nikko Asset Management (financial services), Genesis Technology (semiconductor testing) TechnoPro Holdings, Arteria Networks and HITOWA Holdings (senior care, nursery and household cleaning services). Mr. Niwa received an MBA with Distinction from London Business School and a B.A. from Hitotsubashi University. Mr. Niwa is based in Japan.
Catherine Kwok, 38, serves as our Chief Financial Officer . Ms. Kwok previously worked in Maples Fund Services (Asia) and Sovereign Trust (Hong Kong) as Finance Manager and Finance Director respectively. Prior to these companies, she worked in KPMG in their audit practice. Ms. Kwok received a BBA in Accountancy from the Hong Kong University of Science & Technology. Ms. Kwok is based in Hong Kong.
Gary Chan, 53, serves as one of our independent directors . Mr. Chan is an Asian financial markets veteran and brings an exceptional track record of originating proprietary transactions. He is Co-Founder and Managing Partner of Sangyo Sosei Advisory, a TMT-focused independent boutique investment bank in Japan. Sangyo Sosei Advisory was the merger & acquisition advisor to CVC on its investment in Arteria Networks. Prior to co-founding Sangyo Sosei Advisory in 2009, Mr. Chan was a Managing Director at UBS Japan from 1995 to 2009, where he held various leadership roles including the Head of Japan Telecommunications Investment Banking, Head of Japan Financial Sponsors Coverage, and Head of Japan General Industry Group. Prior to investment banking, he was an Institutional Investors-ranked research analyst and served as the Head of Asia Telecommunications Research as well as the Head of Hong Kong and China Research. Mr. Chan received a B.A. from UC Berkeley. Mr. Chan is based in Japan.
Goodwin Gaw, 50, serves as one of our independent directors . Mr. Gaw is a renowned property investor with over 20 years of real estate investment and management experience across the United States and Asia. He is presently the Co-Founder and Chairman of Gaw Capital, a global real estate private equity firm. Mr. Gaw is also the Vice Chairman of Pioneer Global Group, a property investment company listed on the Stock Exchange of Hong Kong since 1994. Additionally, he is also the Founder and President of Downtown Property Holdings, a private real estate investment company with interest in commercial properties in the United States. Mr. Gaw received a B.S. in Civil Engineering from the University of Pennsylvania, a B.S. in Economics from The Wharton Business School at the University of Pennsylvania, and an M.S. from Stanford University. Mr. Gaw is based in Hong Kong.