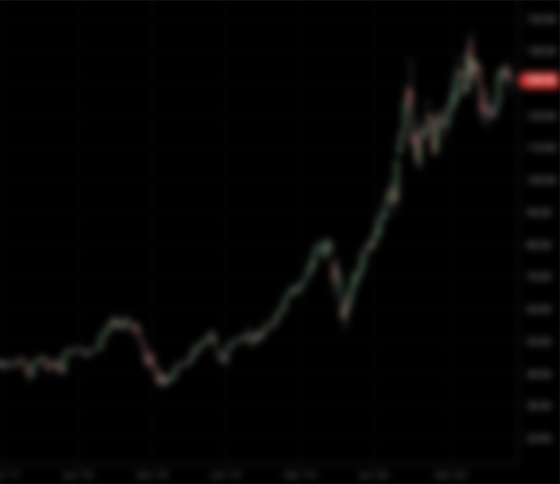 Laris Media Acquisition Corp
Raised

$250M

CIK

1852341

SPAC Ticker

LRISU

Focus

Music, Entertainment
Darren Throop, the Chairman of our Board of Directors has served as the President and CEO of Entertainment One ("eOne") since 2005. He has a 30-year track record as an entrepreneur specializing in building and managing successful entertainment companies. His career began in 1991 when he founded Urban Sound Exchange, a chain of retail music stores. Mr. Throop took eOne public in 2003 and grew the company's global footprint through a series of transformative growth initiatives and corporate acquisitions to create a global entertainment organization with over 1,200 employees, which was included in the FTSE 250 Index. During his 16-year tenure as public company CEO, Mr. Throop evolved eOne from a local film and television rights distributor to a global film, television and musical content creation and distribution platform and intellectual property leader possessing one of the world's most beloved children's brands. eOne was acquired by Hasbro in a public-to-public merger for approximately $4.0 billion in an all cash transaction, which closed in December 2019. eOne's world-class network includes pre-school brands such as Peppa Pig, PJ Masks and Ricky Zoom; film and television studio MAKEREADY with Brad Weston; content creation venture Amblin Partners with Steven Spielberg, DreamWorks Studios, Participant Media and Reliance Entertainment; leading film production and global sales company Sierra Pictures; unscripted television leaders Whizz Kid Entertainment, Renegade 83, Daisybeck Studios and Blackfin; music labels Dualtone Music Group and Last Gang; innovative music platform Audio Network, and innovation lab Secret Location. Mr. Throop was appointed to The Order of Canada for his innovative leadership in the entertainment and film industry, was inducted into the Canadian Music Hall of Fame in 2015 and was awarded Entrepreneur of the Year at Grant Thornton's Quoted Company Awards in 2012. Mr. Throop is an Independent Director of IMAX Corporation, a Director on the Board of the International Academy of Television Arts & Sciences, a Member of the Academy of Motion Pictures Arts & Sciences (AMPAS) and a Member of the Academy of Canadian Cinema & Television (ACCT).
Andrew Ho, our Chief Executive Officer , founded The Laris Family Office in 2019. The Laris Family Office is Andrew Ho's family investment vehicle, solely managed by Andrew Ho. He has focused exclusively on developing SPAC management teams with well-known entrepreneurs and industry experts, and providing high-touch, tailored, independent advice to target companies seeking to merge with SPACs. In particular, Mr. Ho was an advisor to Diginex Limited (NASDAQ Ticker: EQOS) on its merger with 8i Acquisition Corp. From 2018 to 2019, Mr. Ho served as an executive director of HNA Group (International) where he focused primarily on developing SPACs. From 2104 to 2017, Mr. Ho was a director in fixed income and currencies sales at Royal Bank of Canada. Mr. Ho has over 15 years of buy-side experience including distressed and credit investing as Principal in Eos Partner's multi-billion dollar Credit Opportunities Fund as well as First Vice President at Medley Capital. Previously, he was the first investment professional at Navis Capital Partners, a $5 billion Asia-focused private equity fund. His investment banking and asset management experience also includes UBS Australia, Royal Bank of Scotland, and Hambros Merchant Bank. Mr. Ho holds a Master of Business Administration from INSEAD and a Bachelor of Commerce from the University of Melbourne, Australia.
Clemens Dornemann, our Chief Financial Officer , has over 14 years of investment banking, private equity and corporate development experience executing complex strategic M&A and capital markets transactions in the media & entertainment and consumer sectors. Most recently, from January 2020 to March 2021, Mr. Dornemann served as Executive Director in the Mergers & Acquisitions Group at Morgan Stanley. Between 2018 and 2019, he led eOne's corporate M&A execution as Senior Vice President, Corporate Development & Strategy. From 2012 to 2018, Mr. Dornemann served in the Media & Communications Group at J.P. Morgan, as well as the Technology, Media and Telecommunications Group at UBS Investment Bank. Previously, Mr. Dornemann was an Associate at ZMC (Zelnick Media Capital), a leading private equity investor in and operator of media, communications and entertainment businesses. Mr. Dornemann holds a Master of Business Administration from Mendoza College of Business at the University of Notre Dame and a Bachelor of Arts in Media Management from the University of Applied Sciences in Mittweida, Germany.
Simon Katz, our Chief Operating Officer , founded Grand Central, a firm that utilizes a data-driven approach to advise leading music industry groups and financial investors on content and intellectual property acquisitions, in 2020. Mr. Katz has 15 years of experience in the music industry as a multi-platinum artist, songwriter and producer, including serving as a senior A&R executive at Republic Records from 2015 to 2020. Republic Records is a top ranked music label under Universal Music Group, which has helped launch global superstar artists such as Post Malone, The Weeknd, and Ariana Grande. During this tenure at Republic, he worked with a large roster of artists who experienced significant success, and he designed and oversaw Republic Records' studio complex, an innovative production facility, where many commercially and culturally successful records originated from, including multiple Billboard #1 albums. As an artist, Mr. Katz was signed to Mercury Records and Republic Records and played approximately 1,000 concerts in over 30 countries. He has released and contributed to many commercially successful records as an artist, songwriter, producer, and A&R executive. Mr. Katz is an alumnus of Harvard Business School, graduating from The Program For Leadership Development, and has a background in computer science and technology.
Margaret O'Brien, CPA, CA, will serve as an independent director upon completion of this offering. Ms. O'Brien is an entertainment executive with extensive senior management and Board experience. Most recently, from 2017 to 2020, Ms. O'Brien was the Chief Corporate Development and Administrative Officer at eOne and from 2014 to 2017 was Executive Vice President of Corporate Development. During her time in these roles, Ms. O'Brien led all corporate development activities across film, television, music and digital and oversaw global shared services, including human resources, which was tasked with retaining and securing the best and brightest talent for eOne. She served on the Board of Directors of eOne in 2017. Ms. O'Brien also chaired the Senior Leadership Team at eOne, a group of operating unit chief operating officers and senior group executives tasked with providing operational governance and policy setting recommendations to eOne's CEO and Executive Leadership Team. Ms. O'Brien launched eOne's Diversity & Inclusion Council to champion and address these issues across the business. Previously, Ms. O'Brien was President of the Canada division and Chief Operating Officer of Television at eOne. She served as Chief Financial Officer and Chief Operating Officer of Barner-Alper Productions until its acquisition by eOne in 2008. She also previously served as Vice President and Chief Financial Officer of YMCA of Greater Toronto. Ms. O'Brien has been an Audit Committee Member of the Canadian Media Producers Association since 2009, which committee she was key in establishing during her time as Treasurer. She has earned multiple notable awards and recognitions, such as being included on Variety's 2015 Dealmakers Impact Report, the 2013 Crystal Award for Outstanding Achievement in Business from Women in Film & Television - Toronto, and the 2013 The Globe and Mail's "Women who matter in English Canada as film and TV content creators and decision makers" Power List.
Elon Spar will serve as an independent director upon completion of this offering. Mr. Spar is a senior executive with over 30 years of experience in the financial, media and technology industries. Mr. Spar currently serves on several boards of directors, including Ritani's, an online jewelry company, Edgemesh, a peer-to-peer content delivery network, DarkOwl, a dark net security company and Golden Wheel, a curated networking platform. Between 2013 and 2016, he served as Executive Chairman of TopLine Game Labs, a social gaming platform and developer of DailyMVP fantasy sports. Previously, he was the Chief of Staff at global investment bank Cantor Fitzgerald and CEO of Cantor Fitzgerald Europe and Asia. Previously, Mr. Spar was Head of Listed Equity Trading at Credit Suisse. Mr. Spar received a Master of Business Administration from Stanford University and majored in economics and political science at Haverford. Mr. Spar served on the Board of Mangers of Haverford College for 12 years where he was Chair of the International Council and Chair of the Finance Committee. He is a member of the Investment Committee of the American Jewish University.
Junko Io Sheehan will serve as an independent director upon completion of this offering. Ms. Sheehan has over 20 years of finance and corporate development experience in the media, technology, retail and healthcare sectors. During her tenure in the Technology, Media and Telecom investment banking groups at Bear Stearns, Morgan Stanley and UBS Investment Banking in New York and, now, as an advisor/principle on private equity investments in London, she has participated in a broad spectrum of equity, debt and M&A transactions. Over the last five years, Ms. Sheehan has identified and executed M&A rollups in dislocated and fragmented sectors and developed new strategies for growth. Currently, Ms. Sheehan is the CEO and a Board Director for the UNAVETS platform, focused on the overall strategy and growth via acquisition of veterinary clinics, as well as strategic investments in adjacent animal healthcare areas. In December 2019, funds managed and advised by Oaktree Capital Management, L.P. became a majority equity investor in the UNAVETS platform. Previous to this, Ms. Sheehan served on ATENOIL's Board of Directors between 2016 and 2020, overseeing a consolidation of gas stations and convenience retailing strategy in the Spanish market. During the last ten years, she has also supported Cameron Companies (founded by filmmaker and explorer James Cameron), including recently structuring and securing a strategic investment from a public company in the technology space. Ms. Sheehan graduated with a Master of Business Administration from the Wharton School in 2005. She also earned her Bachelor of Arts in Physiological Psychology from UC San Diego.