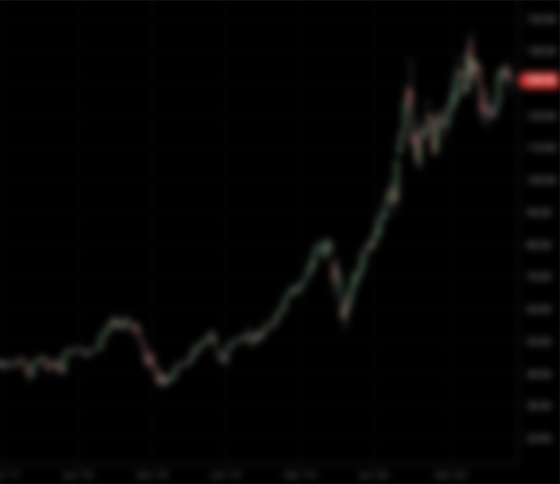 FEXD
Definitive Agreement
Rana Financial & Mobitech International
Fintech Ecosystem Development Corp.
Raised

$100M

CIK

1852407

SPAC Ticker

FEXDU

Merger

Rana Financial & Mobitech International

Merged Ticker

Focus

FinTech, Technology
Dr. Saiful Khandaker - Dr. Khandaker is Group Chief Executive Officer and Founder of FAMA Holdings, Inc., a global developer of FinTech platforms, applications and services established in 2009. FAMA is based in the U.S. with offices in the U.K., India, Bangladesh and Zambia.
Dr. Khandaker is currently leading the development of the FAMACASH™ network, a global FinTech ecosystem that is integrating blockchain, artificial intelligence and cloud computing technologies to provide fast, affordable mobile money services in under-served countries such as Bangladesh. To implement the FAMACASH network, Dr. Khandaker has negotiated partnerships and joint ventures with financial service providers and technology leaders in many countries, including a joint venture with Sonali Bank, the national bank of Bangladesh. This joint venture provides a mobile wallet called SonaliPay™ that enables Bangladeshi diaspora workers to use smartphones and laptops to send money to Bangladesh. Dr. Khandaker has also led the development of a stablecoin product called REMIT™ to facilitate cross-border money transfers, as well as a cross-border e-wallet called AfriPay™ to help Africans working overseas, and a neo-bank for Muslim workers called Tohura™.
Before founding FAMA, Dr. Khandaker spent more than two decades leading the development of software solutions for Fortune 100 companies as well as startups. He designed the architecture and managed networks that provided airline flight scheduling for Delta Airlines, cellular billing applications for AT&T and BellSouth, and network management software for Cox Communications; and established and managed GE's outsourcing operation in Bangladesh. He also helped numerous clients modernize their FinTech services as Chief Technology Officer at Mi3. Since 2018 he has served as President of the U.S.-Bangladesh Technology Association of North America.
Dr. Khandaker has received numerous industry awards including a top innovation award from the Wireless Technology Forum, a top 40 software company award from the Technology Association of Georgia, and the National FinTech Award in Bangladesh. He has conducted seminars and workshops on cross-border payments and Blockchain systems for bank executives and regulators and senior decision makers across industries. He holds a Doctor of Management degree in Organizational Leadership from University of Phoenix, a Master of Science degree in Technology Management from Mercer University, Stetson School of Business and Economics, and a Bachelor of Science degree in Computer Information Systems from DeVry University.
Jenny Junkeer is a Chartered Accountant with over 17 years' experience in financial management and consulting. As CEO of Junkeer New Era Consulting, she leads a team of consultants specializing in helping companies launch and optimize business operations in fast-changing industries. Her clients range from small and medium enterprises to large multi-nationals. As a senior level consultant in business acceleration, Jenny has extensive experience helping organizations scale their operations to maximize value. Jenny is an Adjunct Association Professor at Deakin University in Melbourne, Australia, a Board Member of the Global Health Initiative Foundation, and Director of Implementation at ConnectCV. She holds a Bachelor of Commerce Degree (Honors) from Monash University.
Non-Executive Directors
Mubasshir Karim - Along with Dr. Saiful Khandaker, Mubasshir Karim will serve as one of our two non-independent directors. Mr. Karim is the Director of Operations at FAMA and has managed global cross-functional teams in the UK, India, Bangladesh, and Zambia for technical development, sales, marketing, and customer support functions. Mubasshir is experienced with third-party application programing interface integrations, the development of blockchain cross-border payment systems, and the development of identity management solutions. He is a certified project management professional, has a Bachelor of Science degree in Computer Science from Wichita State University, and is pursuing an Executive Master of Business Administration from Ohio University.
Michael S. Tomczyk will serve as one of our three independent directors. He is an authority on best practices and strategies for managing emerging technologies and applications. For 18 years he led innovation initiatives at the prestigious Wharton School at the University of Pennsylvania as Managing Director of the Mack Institute for Innovation Management, Mack Center for Technological Innovation and Emerging Technologies Research Program. He also served as Innovator in Residence at Villanova University and was a member of the Advanced Computing committee at Temple University. For 10 years he was a member of the Translational Medicine Committee at the University of Pennsylvania Medical School. His degrees include an Masters of Business Administration from UCLA, a Masters in Environmental Studies from the University of Pennsylvania, and a BA in literature and journalism from the University of Wisconsin-Oshkosh. He was a captain in the United States Army, where he was awarded the Bronze Star.
Robin Meister will also serve as one of our three independent directors. Ms. Meister is a seasoned C-Suite executive with extensive expertise in global financial services, risk management and regulation. Robin understands the regulatory challenges and opportunities facing the financial services industry, with special expertise helping businesses to navigate complex regulatory challenges. She has extensive experience in international sanctions, regulatory regimes and money laundering safeguards. She spent over 20 years in senior management positions at BNP Paribas, most recently as Head of U.S. Regulatory Affairs. Her global experience includes managing risk assets in the United States, Asia-Pacific and European Union. Robin has served as a director on the boards of global asset management companies as well as public and private funds. She is experienced in managing critical issues facing the governance, audit and risk committees of boards of directors. She began her career as a futures trader and currently teaches financial services regulation to law students as an adjunct faculty member of New York Law School. Robin earned a Juris Doctor degree from New York Law School, a BS in Finance and BA in Economics from State University of New York.
Lynn Perkins will serve alongside Michael Tomczyk and Robin Meister as an independent director. Ms. Perkins is an accomplished senior executive with extensive experience as a chief financial officer, chief operating officer and chief administrative officer at major asset management businesses and global investment banks. Her expertise includes growth management, strategic planning and modeling, organizational development, and management of financial systems and processes. For seven years she served as Chief Financial Officer/Senior Vice President at First Eagle Investment Management, based in New York. Previously she was Managing Director, Global Chief Operating Officer, Asset Management Distribution and Marketing at Credit Suisse (New York), and Founding Partner and Chief Administrative Officer at Perella Weinberg Partners. For 20 years she held a variety of senior management positions at Morgan Stanley, including Chief Operating Officer, Investment Banking Division and Head of Institutional Liquidity Sales. As a business leader, Lynn is known for her integrity, work ethic and empathy. She is a Certified Public Accountant and holds a BA in Accounting and Economics from the University of North Carolina. She is a Board Member at CMC Berkshires and Brighter Watts.