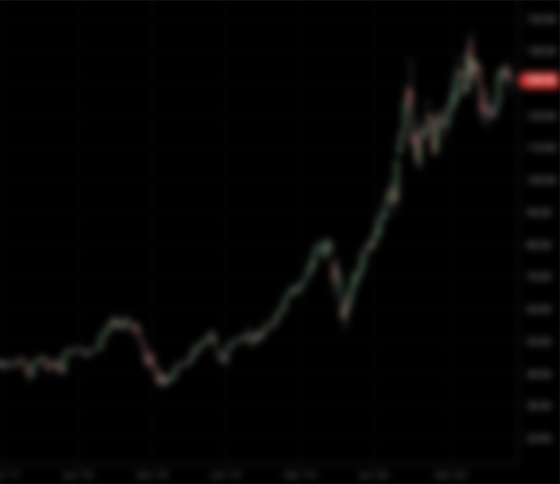 Raised

$200M

CIK

1852495

SPAC Ticker

RJAC.U

Focus

Healthcare, Technology
John E. "Jeb"Bush has served as Chairman of our board of directors since March 2021. Mr. Bush was the 43rd governor of the State of Florida, serving from 1999 through 2007. As Governor, he implemented meaningful Medicaid reform and expanded home and community-based care for seniors, the disabled and foster care children. He was also the third Republican Governor elected to the state's highest office and the first Republican Governor in the state's history to be reelected. He was most recently a candidate for the Republican presidential nomination in 2016.
Mr. Bush has extensive experience as an advisor and investor in successful healthcare services businesses. He is the Chairman of Finback Investment Partners, a merchant bank based in Coral Gables, Florida. Finback has invested in Innovage Holding Corp., one of the largest providers of All-Inclusive Care for the Elderly (PACE) programs for seniors in the country based on number of participants and Seniorlink, Inc., a family caregiver health care company. Governor Bush has served on the board of Tenet Healthcare Corporation (NYSE: THC) and currently serves on the board of Innovage Holding Corp. (Nasdaq: INNV) and Get Heal Inc. He is an advisor to Redesign Health Inc., Sharecare, Inc. and Jackson Healthcare. Mr. Bush maintains his passion for improving the quality of education for students across the country by serving as the Chairman of the Foundation for Excellence in Education, a national K-12 education reform organization. Mr. Bush earned a Bachelor of Arts from the University of Texas at Austin. We believe Mr. Bush's experience as a healthcare investor as well as his healthcare policy experience, qualifies him to serve as our Chairman.
Richard L. Jackson has served as our President and Chief Executive Officer since March 2021. Mr. Jackson is founder, chairman and chief executive officer of Jackson Healthcare, a leading healthcare staffing company. The organization he launched in 2000 has steadily expanded through a mix of acquisitions and organic growth, and today includes 16 healthcare staffing, executive search and technology companies that are leaders and innovators in their respective markets. Jackson Healthcare crossed the billion-dollar annual revenue mark in 2018, and is among the three largest healthcare staffing firms in the U.S. (based on 2019 revenue) with over $1.4 billion in revenues in 2020.
Over the course of his career, Mr. Jackson has been instrumental in conceptualizing and developing more than 25 healthcare companies. His ownership and operation of staffing companies, surgery centers, practice management companies, clinics and hospitals over the past four decades have uniquely qualified him to start, grow and scale businesses in the rapidly evolving healthcare industry. With deep domain experience and a passion for the healthcare market, Mr. Jackson has a proven track record in anticipating opportunities and identifying underserved niches – and continues to play an active role in transforming the way healthcare is delivered.
As a former foster child, Mr. Jackson is driven by a personal mission to inject hope and opportunity into the lives of underserved children and young people. Rick is co-founder and chairman of FaithBridge Foster Care, Inc. and supports numerous local and international charitable organizations. He also is the founding chairman of goBeyondProfit, a first-of-its-kind business leader-to-leader initiative that promotes the belief that giving back is good for business and good for Georgia. We believe Mr. Jackson's experience in healthcare staffing and healthcare investment qualifies him to serve on our board of directors.
Douglas B. Kline has served as our Chief Financial Officer and Treasurer since March 2021. Mr. Kline is the former Chief Financial Officer of Jackson Healthcare. When he joined Jackson Healthcare in 2005, he had more than 30 years of financial and operations experience from several industries, including healthcare. He retired from Jackson Healthcare at the end of 2018.
Among his professional accomplishments are starting up and developing a new division for a large construction equipment rental operation and directing internal audit functions for a public holding company with approximately $180 million in revenue in 1983 and multiple operating subsidiaries in different industries. A certified public accountant in Florida with BS and MBA degrees from Florida State University, Mr. Kline spent the first seven years of his career in public accounting with PricewaterhouseCoopers LLP.
David A. Perdue, Jr., who will serve as an independent member of our board of directors upon completion of this offering, has served as a United States senator from Georgia from 2015 through 2021 as a member of the Republican Party. He has over 40 years of business experience across various leadership roles. After spending 12 years as a management consultant at Kurt Salmon Associates, he later became Senior Vice President of Asia Operations for Sara Lee Corporation, where he established the firm's first Asia headquarters in Hong Kong. During his career, he was also Senior Vice President of Operations for Haggar Clothing Co., President and CEO of the Reebok brand, Chairman and CEO of Pillowtex Corporation and Chairman and CEO of Dollar General Corporation.
Mr. Perdue is a past Chairman of the U.S. National Commission on Adult Literacy and Workforce Development. He has also served as a Director of Alliant Energy Corporation, Graphic Packaging Holding Company, Liquidity Services, Inc., Jo-Ann Stores, Inc. and Cardlytics, Inc. In addition, he has served as Treasurer of the Board of Trustees of the Georgia Tech Foundation, a member of the Board of Visitors of the Owen School of Business at Vanderbilt University and a member of the Georgia Ports Authority. Mr. Perdue graduated from Georgia Institute of Technology with a B.S. in industrial engineering in 1972 and an M.S. in operations research in 1976. We believe Mr. Perdue's more than 40 years of experience working with public companies qualifies him to serve on our board of directors.
Marilyn B. Tavenner, who will serve as an independent member of our board of directors upon completion of this offering, most recently spent three years as President and Chief Executive Officer of America's Health Insurance Plans ("AHIP"), a national association representing insurers throughout the country. Previously, she served as Chief Operating Officer and acting Administrator for CMS from 2010 to 2013, and CMS Administrator from 2013 to 2015 under President Barack Obama, where her leadership was instrumental from 2010 to 2015 during the implementation of the Affordable Care Act. She played a high-profile role during the initial implementation of the Affordable Care Act, including oversight of the state and federal insurance exchanges and rulemaking for expansion of the Medicaid program, currently in place in at least 36 states and the District of Columbia.
Prior to this, Ms. Tavenner was appointed Secretary of Health and Human Services for Virginia in 2006 under the leadership of Governor Tim Kaine. Ms. Tavenner began her career in nursing working in critical care before becoming Director of Nursing at Johnston Willis Hospital in Richmond, VA, and later CEO of HCA's Chippenham and Johnston Willis Hospitals. She later served as Division President of the Central Atlantic Division and finally as Group President of HCA Healthcare's Outpatient Services Group. Ms. Tavenner serves as a director of Select Medical Holdings Corporation, InnovAge Holding Corp., Psychiatric Medical Care, LLC and Blue Cross Blue Shield of Arizona. Previously, she served on the Board of Lifepoint Health, Inc. Ms. Tavenner received her Bachelor of Science in Nursing and Master of Health Administration degrees from Virginia Commonwealth University. We believe Ms. Tavenner's experience in executive management in the hospital industry and in government healthcare administration, in addition to her knowledge of the healthcare insurance industry, qualifies her to serve on our board of directors.
Carlos A. Migoya, who will serve as an independent member of our board of directors upon completion of this offering, has served as President and CEO of Jackson Health System (which is not affiliated with Jackson Healthcare or Jackson Investment Group) since May 2011, overseeing one of the nation's largest public hospital systems based on number of beds according to a 2020 report by Becker's Hospital Review. In 2020, he led the system through Miami's role as an epicenter of the COVID-19 pandemic, followed in 2021 by serving as a key driver of the region's vaccination program, serving on both projects as a key outside advisor to the Florida governor and Miami-Dade mayor.
Prior to joining Jackson Health System, Mr. Migoya served as City Manager in Miami, responsible for addressing the city's ailing budget issues. Most of his prior career was spent in the banking industry, rising through the ranks for over 40 years from part-time teller to serving as Regional President and Regional CEO at Wachovia Bank and its predecessors from 1982 to 2009. He is actively involved in several community organizations, including having served as the foundation chairman of Florida International University. He is the immediate past chair of the United Way of Miami-Dade, and he sits on the boards of the Florida Chamber of Commerce and Beacon Council.
For nine years, Mr. Migoya served as a director of AutoNation, Inc., among the largest auto retailers in the U.S. based on 2019 revenue. He is also a past Chairman of the Safety Net Hospitals Alliance of Florida and a previous board member of Mednax Inc. (NYSE: MD) and Downtown Miami Charter School. Mr. Migoya earned an undergraduate degree in finance and an MBA in finance from Florida International University. We believe Mr. Migoya's experience in public healthcare and financial background qualifies him to serve on our board of directors.