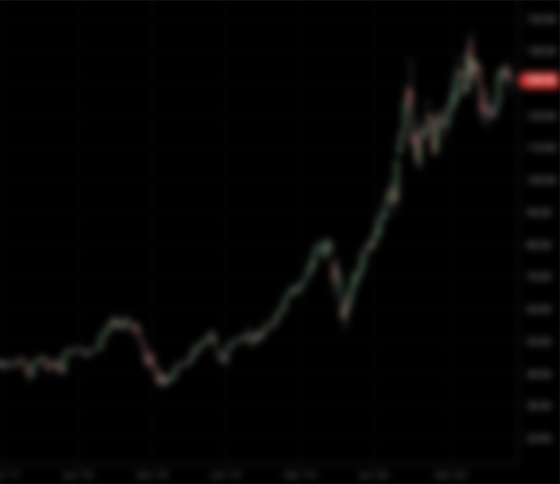 Macondray Capital Acquisition Corp. I
Raised

$250M

CIK

1852771

SPAC Ticker

DRAYU

Focus

Software, Technology, Media, Telecommunications, TMT, Unicorns
R. Grady Burnett, our Co-Chief Executive Officer and the Chairman of our board of directors , is a seasoned technology executive and investor with deep experience and success in driving sales, growth and impact at several technology companies. Grady was a co-founder of Bow Capital Partners, a $275 million venture capital fund founded in 2016, and was a member of its Investment Committee from June 2016 until 2020. Previously, Grady served as Chief Operating Officer at Flurry, Inc., a mobile analytics, monetization and advertising company, from October 2013 to October 2014 where he helped lead the sale of the company to Yahoo! Inc. Grady also served as Vice President of Global Sales & Operations at Facebook, Inc. (Nasdaq: FB) from June 2009 to November 2013. Prior to joining Facebook, Grady was the Director of North American Sales and Operations at Google from August 2005 to May 2009 and Vice President of Sales at DoubleClick from April 1998 to April 2003. Grady started his career as a professional tennis player on the ATP tour before shifting to a career in technology and media. Grady is an independent director for Kaleido Biosciences Inc (Nasdaq: KLDO) where he is also a member of the Governance Committee and the Audit Committee, which he chaired from 2018 to 2020. Grady is also a member of the Board of Trustees for two non-profits, The Menlo School and East Palo Alto Tennis & Tutoring. Grady has previously been an independent director at Kenshoo. We believe Grady's distinguished career as a technology executive and investor will make him a valuable addition to our board.
W. Lance Conn, our Co-Chief Executive Officer, Chief Financial Officer and one of our director nominees , is a seasoned investor, director and former executive, with extensive experience in corporate transactions and strategic growth initiatives across many sectors, with a focus on media, telecom and technology. Lance also has 20 years of experience as a director at dozens of companies. Since 2009, Lance has served as a director on the board of Charter Communications, Inc. (Nasdaq: CHTR) as well as the chair of its compensation committee. During that time, he has also managed a private investment portfolio. From July 2004 to May 2009, Lance was the president of Vulcan Capital, the investment arm of Microsoft co-founder Paul Allen's family office. While at Vulcan Capital, he chaired the firm's investment committee and directed the successful deployment of several billion dollars of investments across a range of asset classes, industry sectors and company stages. He oversaw the turnaround of the firm's legacy investment portfolio, while also serving as the chair of Vulcan Energy Corporation, and a director of the Seattle Seahawks, the Portland Trailblazers, Oxygen Media, Plains All American Pipeline (Nasdaq: PAA), Digeo, Inc. and PAA/​Vulcan Gas Storage, LLC. Lance also managed Vulcan Capital's investments in Dreamworks SKG, the Sporting News, and the Seattle Sounders, and helped to found two endowment-style investment firms, Makena Capital Management and Global Endowment Management. Prior to his time at Vulcan Capital, Lance was employed by America Online, Inc. from March 1996 to May 2003, where he served in various senior executive roles in the U.S. and Europe, including head of the company's business affairs unit and leader of a company-wide operational improvement program. From September 1994 to February 1996, Lance was an attorney with Shaw, Pittman, Potts & Trowbridge LLP in Washington, D.C. Since May 2020, he has served as the executive chair of Common Sense Networks PBC, a for-profit children's media company he co-founded in partnership with the non-profit Common Sense Media. He holds a J.D. from the University of Virginia, an M.A. in history from the University of Mississippi, and a B.A. in history from Princeton University, and is currently a member of the D.C. Bar. We believe that Lance's experience as an investor, director and executive will make him a valuable addition to our management team.
Gretchen Howard, one of our director nominees , has been the Chief Operating Officer at Robinhood Markets, Inc. since January 2019 and previously was a Partner with CapitalG, Google's Growth Equity fund, from 2014 to January 2019. Gretchen joined Google in 2006, holding various roles including the co-site lead of the Google San Francisco office and Managing Director in Global Business Operations. Prior to joining Google, Gretchen was Vice President of Market Development for Fidelity Investments, and she started her career working in consulting, helping companies implement new technology strategies. Gretchen holds a BA from Williams College and an MBA from Harvard Business School. She is also a Trustee of Williams College and serves on the board of AllTrails. We believe Gretchen's current and former roles as an executive for leading technology companies will make her a valuable addition to our board.
Andrew (Andy) Sheehan, one of our director nominees , is a technology investor with over 25 years of experience and in-depth technology industry knowledge. Since 2014, Mr. Sheehan has served as the Managing Partner of Tippet Venture Partners, a venture capital firm. Mr. Sheehan was a Partner of Sutter Hill Ventures, a venture capital firm, from 2007 until February 2021. Mr. Sheehan has served on the Board of Directors of Yext, Inc. (NYSE: YEXT), a publicly held technology company, since May 2008 and on the Board of Directors of Quinstreet (Nasdaq: QNST), a publicly held marketing technology company, since February 2017. Mr. Sheehan also serves on the board of directors of a number of privately-held companies in the technology industry. Mr. Sheehan holds a B.A. in English from Dartmouth College and an MBA from the University of Pennsylvania, Wharton School. Mr. Sheehan's leadership experience, expertise as an investor and in-depth knowledge regarding the technology industry make him a qualified member of our board.
Claire Johnson, one of our director nominees , is a technology executive, team builder, investor and advisor with nearly 20 years of experience is sales, product strategy, marketing and operational scaling. Claire has been the Chief Operating Officer at Stripe since October 2014. She is responsible for scaling Stripe's worldwide operations to meet the needs of its rapidly growing user base. From 2004 to 2014, Claire led various business, product and operations teams at Google, most recently for the Self-Driving Cars project at Google[x]. She also managed the business and operational teams behind the launches of Gmail, Google Checkout, and Google Apps. In 2012 and 2013, Claire led the product, engineering and sales teams of Google Offers. She also served as co-lead and executive sponsor of the Global Women@Google Network, building the organization to over 4,000 active members during her tenure. Before that, Claire worked on Google's advertising sales team, ultimately leading the Global Online Sales organization. She also created the Consumer Operations team that today supports all of Google's users. Prior to Google, Claire served in management consulting roles, and began her career in Massachusetts state politics, running state and local campaigns. She served on the board of Hallmark Cards, Inc. from 2012 to 2018 and has been a Trustee of Milton Academy since 2011. She earned a bachelor's degree with honors from Brown University and an MBA from Yale School of Management. We believe Claire's years of experience as a technology executive will make her a valuable addition to our board.
Obinna Onyeagoro, one of our director nominees , has been a consultant with Egon Zehnder since March 2019 and is active in the firm's Financial Services, Technology Enabled Businesses and Board Practices helping clients develop their Leadership Strategy. Obinna's focus is to build close, trusted relationships advising senior executives on their leadership challenges across multiple sectors including private-equity, private-credit firms, infrastructure funds and technology & media organizations. Prior to joining Egon Zehnder, Obinna was a strategic advisor from July 2017 to February 2019 and headed the Financial Sponsors Group, EMEA at Standard Chartered Bank from December 2013 to June 2017. He previously served as an investment banker with Deutsche Bank Securities in New York on the Leveraged Finance team and began his career as a consultant at Accenture in 1999. Obinna earned a BS in electrical engineering from Boston University, a Master's in education with a technology focus from Harvard University, and an MBA from Harvard Business School. We believe that Obinna's experience in the technology and media industries, as well as his expertise in executive leadership, will make him a valuable addition to our board.
In addition to our experienced and highly qualified management team and board, we expect to have the support and guidance of the following board advisors:
Howard Andrew (Andy) Fisher, one of our board advisors , was Head of Technology Equity Capital Markets at Goldman Sachs where he worked from 2005-2016. Since 1999, Andy was the lead capital markets professional responsible for executing and pricing over 125 IPOs for companies such as Atlassian Corporation Plc, Square, Zendesk, RingCentral, Yelp, Tesla, Inc., Baidu, Inc. and Google. Andy's tech sector experience includes software, internet, networking, semiconductor, cleantech and IT Services primarily in the U.S. and China. Andy graduated from Yale University in 1979 with a BA in Economics.
Stacy Brown-Philpot, one of our board advisors , has more than 15 years of consumer technology experience. She served as the Chief Executive Officer of TaskRabbit and, after their sale to IKEA Group ("Ikea") in 2017, went on to serve as a senior executive on the IKEA team. Prior to TaskRabbit, Stacy served as Entrepreneur-in-Residence at Google Ventures, leading strategic expertise to the firm's portfolio companies. Prior to that, she spent nearly a decade at Google where she held senior roles in Search, Chrome, Google+, AdWords and served as the Head of Online Sales & Operations in India. She also brings financial experience from her days working at PricewaterhouseCoopers and Goldman Sachs Group, Inc. Stacy is on the Investment committee at Softbank Opportunity Fund, a $100 million fund established to invest in Black, Latinx, and Native American founders. She serves on the board of directors for HP Inc (NYSE: HPQ), Nordstrom, Inc. (NYSE: JWN), Black Girls Code, and The Urban Institute and was a founding member of SoftBank's $100 million Opportunity Fund. She holds a B.S. in Economics at the University of Pennsylvania, where she graduated Magna Cum Laude, and an M.B.A. from the Graduate School of Business at Stanford University.
Gokul Rajaram, one of our board advisors , has served on the executive team at DoorDash since November 2019, after Doordash acquired Square's food delivery business, Caviar. He currently serves as a Senior Vice President at DoorDash. Prior to DoorDash, he worked as the Product Engineering Lead from July 2013 to October 2019 at Square, where he led several product development teams and served on Square's executive team. Prior to Square, he served as Product Director of Ads from August 2010 to July 2013 at Facebook, where he helped Facebook transition its advertising business to become mobile-first. Earlier in his career, Gokul served as a Product Management Director for Google AdSense, where he helped launch and grow the product. Gokul has served as a Director of Coinbase Global, Inc. (Nasdaq: COIN) since August 2020, Pinterest (NYSE: PINS) since February 2020, The Trade Desk Inc (Nasdaq: TTD) since May 2018 and Course Hero since June 2008.