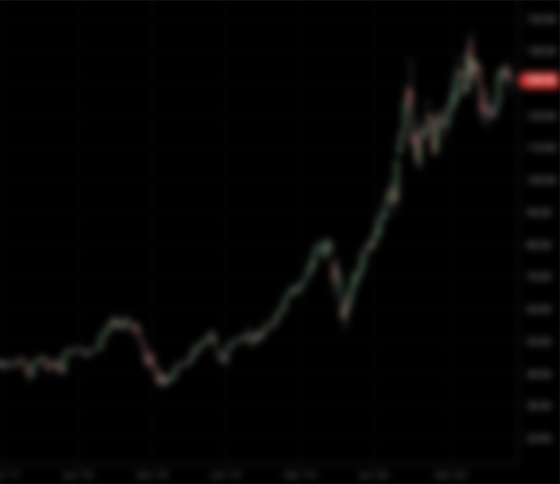 Investcorp Acquisition Corp.
Raised

$225M

CIK

1852889

Focus

Consumer, Financial Services, FinTech, Technology, Healthcare, Media, Unicorns
Nikhil Kalghatgi, our Principal Executive Officer and Director , has been the Head of Alternative Investments at S.P. Hinduja Banque Privee since 2020. He was previously a Partner at CoVenture primarily investing in high-yield asset-backed credit opportunities and creating quantitative trading strategies. CoVenture's investment areas primarily included fintech, special situations and emerging assets. Mr. Kalghatgi was also a founding Partner at CoVenture Crypto, a multi-strategy cryptocurrency asset management firm backed by SBI Holdings, with a quantitative trading fund, smart-beta fund and venture capital investments. Prior to this, he was a Partner at Vast Ventures, investing in early-stage and late-stage companies. He has invested across technology including space exploration, consumer, healthcare, software, and transportation. He has also previously been a Principal at Softbank, founder of Partner 6, investing in large-cap, value-based strategies, and joined the founding team of Localytics building mobile analytics. He also spent several years in the military intelligence sector at the MITRE Corporation. Mr. Kalghatgi holds a Bachelor of Science and a Master's degree in engineering from Tufts University and an MBA from Harvard Business School. Mr. Kalghatgi is well qualified to serve on our board due to his extensive experience in investment and mergers and acquisitions.
Dean Clinton, our Principal Financial Officer , is the Cayman Islands Country Officer overseeing activities specific to Investcorp's Cayman Islands operations. Mr. Clinton has been with Investcorp for more than 10 years having joined the company in 2010. Prior to his current role, he was based in Bahrain as the Head of Operations for Investcorp's hedge funds line of business. Prior to his tenure with Investcorp, Mr. Clinton worked within fund administration for Fortis Prime Fund Solutions as the Head of Operations for their Europe region, Mr. Clinton holds an Honours Bachelor of Accounting Science degree from the University of South Africa and is a member of the South African Institute of Chartered Accountants.
Rishi Kapoor will serve on our board of directors following the completion of this offering. Mr. Kapoor has been the Co-Chief Executive Officer at Investcorp since 2015. He oversees the Firm's private equity businesses in North America and India, as well as the real estate, credit management, absolute returns and strategic capital businesses globally. He has held several leadership positions at Investcorp, including Senior Internal Auditor, Head of Applications Development, Head of Business Analysis, Planning and Reporting and Head of Financial Management. He was Investcorp's Chief Financial Officer until 2015. He joined Investcorp in 1992 from Citicorp, where he spent four years as a project manager in Citicorp's systems consulting subsidiary for global financial institutions. He holds a B. Tech in Electrical and Computer Engineering from the Indian Institute of Technology in Kanpur, India, and an MBA from Duke University. Mr. Kapoor is a member of Duke University's Middle East regional advisory board. He is also a member of the Board of Directors for National Bank of Bahrain, Gulf Air Group, Bahrain Airport Company and Gulf Aviation Academy. In 2019, Mr. Kapoor was recognized by Forbes Middle East as one of the top 10 Indian executives making an impact in the Middle East, and Top CEO Middle East recognized Mr. Kapoor as one of the top CEOs in the GCC financial services and investment sector. Mr. Kapoor is well qualified to serve on our board due to his extensive experience in investment and mergers and acquisitions experience in North America and India.
Kunal Bahl will serve on our board of directors following the completion of this offering. Mr. Bahl is the CEO and Co-founder of Snapdeal.com – India's leading, value e-commerce marketplace. The company has raised capital from leading global investors such as Softbank, Temasek, Blackrock, Mr. Ratan Tata, Premji Invest, among others. Mr. Bahl is also an active early-stage investor through Titan Capital, having invested in 150+ technology companies in India, US and South East Asia, across consumer internet, fintech, direct to consumer brands, AI and deep-tech. Some of his notable investments include Ola Cabs, Razorpay, Urban Company, Shadowfax, Mamaearth, among others. Previously, he has also worked with companies such as Deloitte Consulting and Microsoft in the U.S. Mr. Bahl is an engineer from the University of Pennsylvania and holds a business degree from The Wharton School, where he was part of the prestigious Management & Technology program. He has also been serving on the Board of Governors of Indian Council for Research on International Economic Relations (ICRIER), a leading economic think-tank based in New Delhi, since 2015. He is also a NASSCOM Executive Committee since 2019. He is the current Chairman of CII National Committee. He serves as an Independent Director on the board of Piramal Enterprises Limited, a leading publicly listed India pharma and financial services conglomerate. He is also a part of the National Startup Advisory Council, a Government constituted group to advise on promoting the Indian startup ecosystem. He has been the recipient of various awards including Ernst & Young Entrepreneur of the Year (Startup) (2014), Fortune Global 40 under 40 (2014), The Economic Times Entrepreneur of the Year (2015), The Joseph Wharton Award for Young Leadership (2018), and The Economic Times Comeback Award (2019), among others. Mr. Bahl is well qualified to serve on our board due to his extensive experience in the technology industry and investment experience in North America, India and South East Asia.
Girish Vanvari will serve on our board of directors following the completion of this offering. Mr. Vanvari is the Founder of Transaction Square – a tax, regulatory and business advisory firm in India — where he has worked since 2018. He has over 27 years of consulting experience across multiple leading firms. He previously worked over 13 years with KPMG where he was the National Leader for Tax in his last serving role and also part of the India Leadership Team at KPMG. In his role, he interacted extensively with business owners and leaders across sectors in India and overseas. Prior to KPMG, he was at Arthur Andersen for over a decade. He has worked with many large multinationals and Indian promoter companies across many sectors advising them on various business, tax and regulatory issues. Mr. Vanvwari holds a Chartered Accountancy degree in India and a Bachelor's degree from Narsee Monjee College of Commerce and Economics. Mr. Vanvari is well qualified to serve on our board due to his extensive experience in financial, tax and regulatory work.
Varsha Rao will serve on our board of directors following the completion of this offering. Ms. Rao CEO of Nurx, a healthcare start-up that delivers prescriptions and home screening tests to the consumer's doorstep. Ms. Rao also serves on the board of directors of Viasat (NASDAQ: VSAT). Before Nurx, she served as COO of Clover Health, a health insurance company striving to improve the U.S. healthcare sector through long term health analytics and advanced preventive care. Until late 2016, Ms. Rao served as Head of Global Operations for Airbnb, the global community-based travel marketplace. She launched her e-commerce business, Eve.com, in 1998. Eve.com was an internet beauty product retailer, which in 1999 ranked 6th on Fortune Magazine's list of best e-commerce sites. Rao sold the company to Idealab in 2000. Ms. Rao is well qualified to serve on our board due to her extensive experience in the consumer industry and her operational experience and serving as a director for a public company and various private companies.