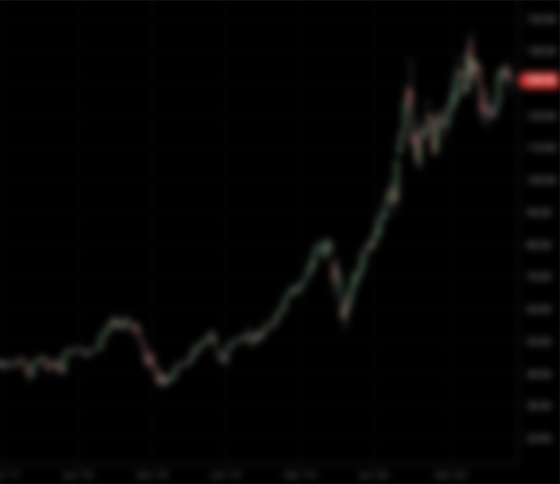 Raised

$281M

CIK

1852940

Focus

Renewable Energy, Energy, Software, Decarbonization, Materials
John Dowd, our Chief Executive Officer and Chairman of the Board of Directors , has decades of experience generating attractive risk-adjusted returns as a manager of capital. He currently serves as treasurer to the board of directors at the Commonwealth School in Boston and is co-chair of InCommon, the school's diversity, equity and inclusion initiative. Mr. Dowd previously spent more than three decades researching and investing in the global energy industry. From 2006 to 2019, he served as portfolio manager at Fidelity Research & Management Co., LLC, managing Fidelity's energy- and natural resources-oriented sector funds. Mr. Dowd previously served as a Senior Research Analyst of Sanford C. Bernstein & Co., LLC from 2000 to 2006 and from 1995 to 1997, where he covered the oil service and equipment, and refining and integrated oil segments. Mr. Dowd also previously served as a partner of Lawhill Capital Partners, an energy-focused investment management firm, from 1997 to 2000. He holds a Bachelor's degree in Mechanical Engineering from Carnegie Mellon University. We believe that Mr. Dowd is well qualified to serve on our board due to his extensive experience in financing and investment and deep understanding of the energy sector.
Vikas Anand, our Chief Development Officer , is an executive with extensive experience in renewable energy. He has 22 years of financial expertise and a record of transformational leadership across diverse businesses at General Electric Co. (NYSE:GE). From January 2018 to January 2021, Mr. Anand served as the Chief Executive Officer of GE Renewable Energy — Onshore Wind Americas where helped the business expand its customer base, and improved its delivery performance, earnings and return on invested capital. Prior to that, he served as the Chief Financial Officer of GE Renewable Energy — Onshore Wind Americas from April 2016 to December 2017. During that period, he provided financial leadership to the company and strengthened its operations. From July 2014 to April 2016, Mr. Anand served as Chief Financial Officer of GE Energy Financial Services, an energy investment business with approximately $16 billion in assets during Mr. Anand's tenure, focused on providing equity and debt financing to solar, wind and natural gas-fueled power generation and midstream sectors. Prior to that, he held various managerial positions at a number of business units of General Electric Co. Mr. Anand holds a Bachelor's degree in Commerce from Bangalore University, an MBA from Columbia Business School and a chartered accountancy certification in India. Mr. Anand was the executive sponsor of GE Renewable Energy Junior Officer Leadership, a hiring and development program focused on U.S. military veterans, and was a founding member of AWEA's Diversity & Inclusion Industry Task Force.
Dan Foley, our Chief Technology Officer , has over 30 years of energy sector experience in developing, building, owning and operating traditional and renewable energy projects throughout North America. From August 2017 to April 2020, he served as the founder and Chief Executive Officer of GlidePath Power Solutions LLP, a leading independent developer and owner of advanced energy systems, with a portfolio of 445 megawatts of battery storage and renewable energy projects and 3 gigawatts of battery storage projects in development. Prior to founding GlidePath Power, he was the Chief Executive Officer of Acciona Energy North America Corp., one of the world's leading renewable energy companies, from August 2013 to August 2017. He also worked in power marketing at Invenergy LLC, in risk management consultation with utilities and at Deloitte LLP, and served as a transmission and generation operator and engineer for Commonwealth Edison Co. He holds a Bachelor's of Science degree in electrical engineering computer concentration from University of Notre Dame, a Master of Engineering degree from State University of New York, Buffalo and an MBA from University of Chicago.
Govind Friedland, our Chief Operating Officer , has more than 20 years of experience working internationally to finance, explore and develop strategic mineral deposits critical for combating global air pollution. His career experience has focused primarily on nickel, copper and uranium. Mr. Friedland has served as the Executive Chairman of GoviEx Uranium Inc., an advanced stage African-focused uranium mine developer and explorer, since October 2012 and previously served as its Chief Executive Officer from June 2006 to October 2012. He serves on the board of directors at Cordoba Minerals Corp., which is developing the San Matias copper/gold complex north of Medellin, Colombia and Sama Resources Inc., which is exploring the Samapleau nickel/copper project in Ivory Coast, West Africa. He holds a Bachelor's degree in Geology and Geological Engineering from Colorado School of Mines.
Sergei Pokrovsky, our Chief Decarbonization Officer , has 20 years of experience in energy and mergers and acquisitions (M&A). He spent majority of his career on the upstream energy side. Mr. Pokrovsky founded and has served as Managing Director of Werrus Energy, an energy-focused private equity fund based in Houston since 2017. From 2015 to 2017, he served as Manager, Unconventional Resources, at Lukoil International Upstream West, Inc. Prior to that, Mr. Pokrovsky served as Senior Operations Manager at Kimmeridge Energy from 2012 to 2015, where he led operational activities of private equity portfolio focusing on investing in oil and gas assets. He also held various management roles at Baker Hughes Company from 2005 to 2012. Mr. Porkovsky brings hands-on experience of operations execution, proprietary deal flow, private companies' valuation, and bridges the gap between traditional and sustainable clean energy projects. Mr. Pokrovsky understands the challenges traditional energy companies are facing transitioning to carbon neutral future and can identify the best technological solutions to address it. Mr. Pokrovsky holds a Bachelor's degree in engineering geology from Moscow State University, and a Master degree in geophysics from the University of Alaska, Fairbanks.
Michael Sedoy, CFA, our Chief Financial Officer , has 20 years of experience in energy, utilities, infrastructure and alternative energy investment. Mr. Sedoy has served as portfolio manager at a number of hedge funds and private equity firms. He has served as a portfolio manager at Cinctive Capital since April 2019. He was a portfolio manager at Imua Capital from January 2018 to March 2019, Scoria Capital from February 2016 to December 2017, Kimmeridge Capital from January 2013 to February 2015, Diamondback Capital from January 2007 to December 2012. Prior to joining the hedge fund industry, Mr. Sedoy was co-portfolio manager of two capital and income funds at Salomon Brothers Asset Management, and served as sector head of its energy and utilities investments. Mr. Sedoy was a senior analyst at AllianceBernstein Holding LP, where he worked on senior investment-grade, high-yield debt and distressed utilities and pipelines. Mr. Sedoy holds a Bachelor's degree in Finance from Kharkov University of Trade, Ukraine, and holds an MBA from the University of Bridgeport.
Vice Admiral Dennis McGinn, our director nominee , was appointed and served as Assistant Secretary of the Navy for Energy, Installations and Environment from September 2013 until January 2017. Previously, Mr. McGinn served on active duty in the United States Navy for 35 years as a naval aviator, test pilot, aircraft carrier commanding officer, and national security strategist. His capstone assignments as Vice Admiral included serving as Deputy Chief of Naval Operations and as Commander of the United States Third Fleet. Mr. McGinn is former President of the American Council on Renewable Energy (ACORE) and a past member of the Steering Committee of the Energy Future Coalition, United States Energy Security Council, Bipartisan Policy Center Energy Board, and CNA Military Advisory Board. He currently serves as a director of the Electric Power Research Institute, the Rocky Mountain Institute, Customer First Renewables, Willdan Group Inc. (NASDAQ: WLDN), and HALO Maritime Defense Systems. He is a senior advisor to the Scripps Institute of Oceanography and the Center for Climate and Security. Admiral McGinn holds a Bachelor of Science degree in Naval Engineering from the U.S. Naval Academy and was a Chief of Naval Operations Strategic Studies Fellow at the U.S. Naval War College. We believe that Vice Admiral McGinn is qualified to serve on our board of directors due to his experience serving on boards of directors of other companies and leadership skills.
Neha Palmer, our director nominee , is currently the Chief Executive Officer of Pearl Street Operating Company, a company focused on developing charging for electric vehicles. From January 2012 to March 2021, Ms. Palmer served as head of energy strategy, global infrastructure at Google LLC (formerly Google Inc.)(Google) where she led the team responsible for procurement of energy and electric infrastructure, risk management, energy trading operations, and sourcing as much renewable energy as possible to power Google's global operations. As a result of initiatives that Ms. Palmer led, Google became the world's largest corporate purchaser of renewable energy and the first company of its size to achieve 100% renewable energy for operations, which it has done since 2017. Prior to joining Google, Ms. Palmer held several positions at PG&E Corp. (NYSE: PCG) from June 2010 to December 2011, the last being director of corporate development. She previously served as an investment banker for Goldman Sachs Inc. (NYSE: GS), serving clients in the electricity sector. Ms. Palmer holds an MBA from the Kellogg School of Management at Northwestern University, and a Bachelor's degree in Civil Engineering from California Polytechnic State University, San Luis Obispo. We believe that Ms. Palmer is well qualified to serve on our board due to her extensive experience with the energy and finance industries.
Nereida Flannery, our director nominee , has 20 years of M&A, consulting, investment banking and operational experience in China, working with prominent multinational clients as well as leading Chinese firms across a broad range of industries. Ms. Flannery is currently an independent consultant based in Hong Kong. She was the co-founder of The Balloch Group (TBG), a leading investment advisory firm in China and served as Chief Operating Officer of TBG from 2001 to 2007. At TBG, she headed business development activities and was engaged with the firm's M&A mandates in the natural resources sector. She led the team that advised Hong Kong-listed Zijin Mining Group Co. Ltd. on several of its major overseas acquisitions and originated or managed several other transactions, including Sinopec Group's 2005 purchase of a 40% interest in a Canadian oil sands project. Ms. Flannery has advised Chinese sector leaders such as Sinochem Corp., China Minmetals Corp., and other mining and oil and gas firms in China, helping them identify overseas acquisition targets and sourcing foreign strategic partners for their projects overseas. Prior to founding TBG, she was the Shanghai general manager and vice president for international business development at Alibaba.com, Asia's largest e-commerce marketplace from 2000 to 2001. Ms. Flannery served as Country Manager of the Canada China Business Council in China from 1997 to 2000, where she worked closely with Canadian-member companies to design, execute and monitor their China entry strategies. Ms. Flannery received a Bachelor of Art degree in Political Science from Queen's University in Canada. She also serves as a director of Galaxy Digital Holdings Ltd. (TSX: GLXY). We believe that Ms. Flannery is well qualified to serve on our board due to her extensive experience in international business transactions and the energy industry.
Greg Hill, our director nominee , is president and chief operating officer of Hess Corp. (NYSE:HES), a global independent energy company engaged in the exploration and production of crude oil and natural gas. Prior to joining Hess Corp. in 2009, Mr. Hill spent 25 years at Shell Oil Co. in a variety of operations, engineering, technical and business leadership roles in Asia-Pacific, Europe and the United States. He served as executive vice president — exploration and production (E&P) of Singapore-based Shell Asia Pacific; vice president of production for Shell E&P Europe; and senior vice president of Aera Energy, LLC, a California-based natural gas and oil producer jointly owned by Shell and ExxonMobil Corp. He is a member of the board of directors of Harbour Energy Plc, and Hess Midstream Partners LP (NYSE: HESM); a general member of the Council on Competitiveness and a national commissioner on the Council's National Commission on Innovation & Competitiveness Frontiers; and a member of the Upstream Committee of the American Petroleum Institute. Mr. Hill is also a board member of the National Ocean Industries Association, the Greater Houston Partnership, Accenture Global Energy Board, and CEOs Against Cancer (Gulf Coast Chapter). He chaired the Wyoming Governor's ENDOW initiative to develop a 20-year economic diversification plan for the state of Wyoming; co-chaired the Wyoming Governor's Energy, Engineering, STEM Integration Task Force; and chaired the University of Wyoming Foundation Board until 2020. He is a founding member of the Blue Ribbon Panel on Sustaining America's Diverse Fish and Wildlife Resources created in 2014 by the Association of Fish and Wildlife Agencies. He holds a Bachelor of Science degree in Mechanical Engineering from University of Wyoming. We believe that Mr. Hill is well qualified to serve on our board due to his extensive experience in the energy industry and prior experience serving on boards of public companies.
Livia Mahler, our director nominee , is a co-founder of Vancouver-based Computational Geosciences Inc., which provides technological solutions to the natural resource industry. She has served as President and Chief Executive Officer of Computational Geosciences Inc. since 2010. From 1999 to 2010, she was the Managing Partner of Greenstone Venture Partners L.P., a closed end venture capital fund for early stage technology companies. Ms. Mahler has served on the boards of directors of a number of public and private companies. She is currently a director and a member of the Technical, Audit and Compensation committees at Endeavour Mining Corp., a West African gold producer focused on developing and operating a portfolio of high quality low-cost, long-life mines. She also previously served on the boards of directors of Ivanhoe Mines Ltd. (audit and compensation committees), Diversified Royalty Corp. (audit and compensation committees) and Turquoise Hill Resources Ltd. (audit and compensation committees). Ms. Mahler holds a Bachelor of Science degree in Life Sciences from Hebrew University of Jerusalem, Israel and an MBA from University of British Columbia. We believe that Ms. Mahler is well qualified to serve on our board due to her prior experience serving on boards of directors of other companies as well as her deep understanding of corporate governance.
Robert Hvide Macleod, our director nominee , is the owner and has served as the Chairman of Hans Hvide & Co. since January 2011. From November 2014 to October 2020, he served as the Chief Executive Officer of the management division of Frontline Ltd., the world's largest tanker company, where he led the company through a period of significant fleet growth. Prior to Frontline, Mr. Macleod was employed by maritime and energy conglomerate A.P. Moller Maersk Group from 2002 to 2004 and by Glencore-ST Shipping from May 2004 to August 2011. He is the founder of Highlander Tankers AS and currently holds board positions and equity interests across a wide range of companies. He is the Chairman of the board of directors of Highlander Tankers AS — Norway and also serves as a director of Rankedin AS — Norway. Mr. Macleod holds a maritime business degree from University of Plymouth in the U.K.
Our Executive Advisors
Robert Friedland, our executive advisor , is founder and chairman of Ivanhoe Capital Corp., an international venture capital firm. He has also served as the Chairman and Chief Executive Officer of Ivanhoe Capital Acquisition Corp., a special purpose acquisition corporation, since July 2020. Over 30 years, Ivanhoe Capital has invested in a diverse portfolio of businesses, but focused primarily in the mining and disruptive technology sectors. These investments have been in ventures that led to the discovery and development of some of the world's most significant mineral deposits, development and applications of advanced technologies across various industries, and the advancement and commercialization of, among others, grid scale vanadium battery technology. Mr. Friedland's mining interests are targeted toward companies exploring for and seeking to develop the metals needed for the paradigm electrification shift: copper, nickel, cobalt, and the platinum group metals — platinum, palladium and rhodium, which are also known as the electrification metals.
Peggy Wang, our executive advisor , is an attorney specializing in corporate M&A and private equity, having spent more than 20 years working in New York, Hong Kong and London. Ms. Wang is the former partner in the London-based private equity team at White & Case LLP, where she also served as Asia head of private equity, working in Hong Kong. She was a partner at Linklaters LLP in Hong Kong and served as senior in-house counsel at Citigroup Inc. (NYSE: C) in New York. She has obtained law degrees from the Duke University School of Law and a bachelor's degree from the University of Michigan.
Andrew Poole, our executive advisor , has over 17 years of diversified investment experience. He is currently Chairman and Chief Executive Officer of Delwinds Insurance Acquisition Corp. (NYSE: DWIN.U), a Houston-based blank check company. Mr. Poole previously served as the Chief Investment Officer of Tiberius Acquisition Corporation, a blank check company which went public in March 2018 with $174.225 million held in trust and which consummated its initial business combination with International General Insurance Holdings Ltd. (Nasdaq: IGIC), or "IGI", an international specialty insurance and reinsurance group registered in Bermuda, in March 2020 under challenging market conditions. Upon the closing of Tiberius' business combination, Mr. Poole joined the board of IGI. Concurrently, since 2015, he has been and remains an investment consultant at The Gray Insurance Company. Mr. Poole's most recent role prior to joining Tiberius and The Gray Insurance Company was as Partner and Portfolio Manager at Scoria Capital Partners, LP, a long-short equity hedge fund, where he managed a portion of the firm's capital including insurance sector investments from 2013 to 2015. Prior to Scoria, Mr. Poole held various positions at Diamondback Capital Management from 2005 to 2012 (including Portfolio Manager from 2011 onwards) and SAC Capital from 2004 to 2005, both of which are multi-strategy multi-manager cross capital structure long-short hedge funds. Earlier, Mr. Poole started his career at Swiss Re (SIX: SREN), working in facultative property placements in 2003. He also served on the board of Family Security, a personal lines insurance company, from 2013 to 2015 prior to the sale of the company to United Insurance Holdings Corporation (Nasdaq: UIHC).