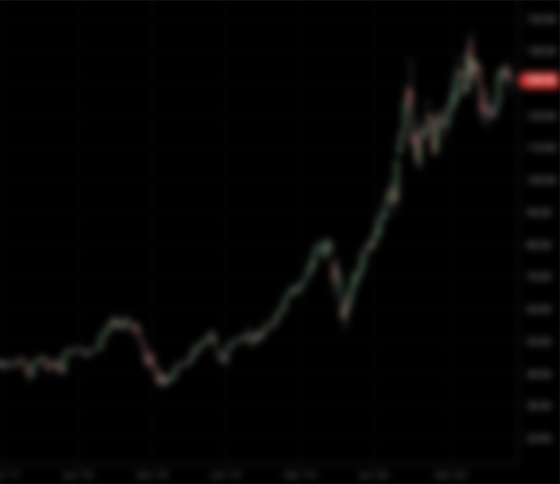 Raised

$153M

CIK

1852973

Focus

Energy, Renewable Energy
Kenges Rakishev has served as our non-executive Chairman since our inception in February 2021 and as our director since July 2021. Mr. Rakishev is a global investor and entrepreneur who focuses on acquiring and investing in businesses that can benefit from his group's operating expertise. Over the course of his career, Mr. Rakishev has acquired and directly or indirectly invested in more than 50 businesses in metals & mining, oil, petrochemical, banking, fintech, information technology, ecommerce, logistics and insurance industries, including a current portfolio of ten active companies worldwide. Mr. Rakishev is the sole shareholder and has served as the chief executive officer of Fincraft Group LLP (listed on the Kazakhstan Stock Exchange since 2019), a diversified holding company, since March 2021 and as the chairman of the board of Fincraft Resources JSC (formerly SAT & Company)(listed on the Kazakhstan Stock Exchange since 2008) a diversified holding company with a focus on building, investing and operating internationally in the natural resources and disruptive technology industries, since September 2008. In addition, he has served as the chairman of the board of Battery Metals Technologies Ltd., an electric vehicle battery metals company, since December 2020 and as the director of Evoshare Limited, an international fast moving consumer goods (FMCG) company, since July 2013. Mr. Rakishev served as a director and chairman of the board of NetElement, global technology-driven group specializing in mobile payments and value-added transactional services, from October 2012 until November 2018. He served as a non-executive director of Central Asia Metals Plc (AIM: CAML) from 2013 to May 2018. Mr. Rakishev was a controlling shareholder and served as the chairman of Kazkommertsbank JSC, the largest Kazakh commercial bank from March 2015 to June 2017. From December 2017 to July 2019, Mr. Rakishev was a major shareholder of Petropavlovsk Plc., a member of the London's FTSE 250 index and one of the five largest gold mining companies in Russia. In these positions, he offered support on strategic development, including helping to resolve management conflicts as well as short-term liquidity issues. Throughout his career, Mr. Rakishev has served in several notable positions in the public sector including independent director of Satbayev Kazakh National Technical University, co-founder of Saby Charitable Foundation, vice-president of the Union of Chambers of Commerce of the Republic of Kazakhstan, president of Kazakhstan Boxing Federation, vice-president of The Boxing Association of Republic of Kazakhstan and vice-president of the Asian Boxing Confederation. Mr. Rakishev holds a B.A. (Law) from the Kazakh State Law Academy and a B.A. (International Economics) from the Kazakh Economic University. Mr. Rakishev also has an AMP Diploma from Oxford University.
Kanat Mynzhanov has served as our Chief Executive Officer and director since our inception in February 2021. Mr. Mynzhanov co-founded Bellprescot Ltd. and Bellprescot Asset Management ("Bellprescot") in September 2016 and has served as the director of Bellprescot Ltd. from September 2016 until April 2021. He served as the chief investment officer of Bellprescot from September 2016 to June 2020 and has operated and served as the chief investment officer of Bellprescot's fund, Bellprescot Prime Fund, since June 2020. BP's primary focus of investments is technology driven public companies with leading and disruptive products and service, including internet of things and cloud, autonomous driving, artificial intelligence, machine learning, semiconductors, cybersecurity and robotics. Mr. Mynzhanov founded D23 in June 2020 to manage private equity deals. Prior to founding BP and D23, Mr. Mynzhanov served as the head of investments at Kazatomprom-Damu, an investment subsidiary of NAC, where he led and mentored a team of highly skilled investment managers responsible for mergers and acquisitions, joint ventures and business development across metals & mining, rare metals and alternative energy industries. Mr. Mynzhanov joined NAC in 2014 as an investment manager and during his time at NAC he oversaw numerous projects and established strong connections with some of the largest global firms. Over the years Mr. Mynzhanov consulted for various firms, including those in the metals and mining sector, on raising capital through initial public offerings, as well as restructuring and various business developments. Mr. Mynzhanov holds a Master of Science from University of Westminster.
Askar Mametov has served as our Chief Financial Officer since our inception in February 2021. Mr. Mametov has over 15 years of executive experience in mining, oil and gas, infrastructure and transportation industries with a thorough understanding of financial reporting (US GAAP and IFRS), taxation and accounting, financial planning and analysis. Mr. Mametov has served as the Director of Kaznedraproject LLP, a private Kazkh oil and gas exploration company, since July 2019. Previously, Mr. Mametov served as chief financial officer of KM Gold Inc., a public Kazakh gold mining company (KASE: KMGD) from August 2016 until October 2019. He led the process of public listing of the company on Kazakhstan Stock Exchange in 2016. Prior to that, Mr. Mametov served as financial controller of Sequa Petroleum Kazakhstan, a subsidiary of Sequa Petroleum, an oil and gas company, listed on Euronext Access (EPA: MLSEQ) from January 2014 to July 2016. From 2007 to 2014, Mr. Mametov served in multiple roles at Caspian Services Inc. (NASDAQ: CSSV), including management reporting, US GAAP financial reporting, as well as IFRS financial reporting for Kazakhstani Stock Exchange (KASE: US_CSSV). In 2007, Mr. Mametov worked at Beeline Kazakhstan, a subsidiary of VEON (NASDAQ: VEON). VEON (former Vympelcom), which operates through a number of connectivity and digital services' brands. From 2005 to 2007, Mr. Mametov served as financial reporting specialist and consortium accountant in PetroKazakhstan Inc. (TSX: PKZ), a Canadian oil company. Mr. Mametov is a member of IMA (Institute of Management Accountants) and since 2014, has served as the President of Kazakhstan Chapter of IMA. Mr. Mametov earned a B.S. in Accounting and MBA in Financial Reporting from KIMEP University.
Christophe Charlier, who will serve as one of our independent directors commencing on the date of this prospectus, is an international financier with over 25 years of experience in investment banking, private equity and international management. Throughout his career he has acted as principal or advised on a number of landmark transactions in the telecoms, financial services, natural resources and sports and entertainment industries across developed and emerging markets. He has served as an independent director of La Française de l'Energie, a French gas production company since April 2016, and chairman of Pure Grass Films, a UK-based film and TV series production company, since 2012. Mr. Charlier served as chairman of the board of directors of Renaissance Capital, a leading investment bank focused on emerging and frontier markets, from April 2017 to March 2020. As chairman, Mr. Charlier coordinated the work of Renaissance Capital's board of directors and oversaw strategic development, the global brand, and relationships with key clients and stakeholders globally, as well as compliance with listing requirements of the Astana International Exchange (AIX) in Kazakhstan. Previously, Mr. Charlier served as deputy CEO of Onexim Group, a leading private equity fund based in Moscow from September 2008 to June 2014. In this capacity, he served on the boards of directors of several of Russia's largest companies including RusAl, Polyus Gold, Quadra-Power Generation, and RBC. He also acted as chairman of the NBA's Brooklyn Nets franchise from 2010 to 2014. Prior to that from February 2002 to March 2004, Mr. Charlier was director of strategic development of Norilsk Nickel, leading its acquisition of strategic stakes in Stillwater Mining Company and Gold Fields. He started his investment banking career in 1995 at JPMorgan in the M&A Group in New York. Mr. Charlier graduated cum laude in Finance from the Wharton School and in International Relations from the College of Arts & Sciences of the University of Pennsylvania in 1994.
Sergei Ivashkovsky, who will serve as one of our independent directors commencing on the date of this prospectus, has 16 years of experience in investment management in public and private equity markets in CIS and other counties in Eastern Europe, in restructuring and turnaround projects for technology companies and in distressed assets in Russia, and participated in a significant number of deals in industrial, consumer and banking sector. In October 2019, Sergei has founded an investment company Eurasia Investment Partners to advise private investors in LBO and private equity transactions. From May 2018 to October 2019, Mr. Ivashkovsky served as a managing director of the distressed assets bank TRUST, launched by the Central Bank of Russia along with McKinsey advisory to consolidate $40 billion of non-performing corporate loans. From 2013 until April 2018, he served as a managing director of Rusnano, a leading state-owned tech fund in Russia, and Gazprombank, a leading private bank in Russia, responsible for a number of turnaround projects in industrial technologies, fintech and artificial intelligence. From 2006 to 2012, Mr. Ivashkovsky served as a senior analyst and co-portfolio manager of Prosperity Capital and East Capital, the leading Swedish asset management companies in Russia, CIS and Eastern Europe with long-only and special situation funds. From 2004 to 2006, he served as an analyst and junior portfolio manager in Rosbank AM, an asset management start-up of INTERROS, one of the largest financial and industrial groups in Russia. He has MSc diploma from Russia Higher School of Economics, and also studied in London School of Economics and Oxford Said Business School.
Shiv Vikram Khemka who will serve as one of our independent directors commencing on the date of this prospectus, is a vice-chairman of SUN Group, a 120-year-old family enterprise comprised of both operating and investment companies. He has served as a vice-chairman of Sub Group since 1990. SUN Group is active in asset management, natural resources, green infrastructure and high technology. SUN has partnered to establish SUN Mobility, an energy tech company focused on becoming a leader in EV energy. SUN is also a significant investor in a leading EV solid state battery manufacturer. The group has been active in various regions around the world, including India, Russia, the Middle East, Central and South-East Asia. Mr. Khemka is the chairman of the Entrepreneurship Sports Generation, also executive chairman of the Global Education and Leadership Foundation. He is currently a member of the board of governors at Junior Achievement Worldwide and is a member of the Leadership Council at the Brooking Centre for Universal Education. The World Economic Forum elected Mr. Khemka a "Global Leader for Tomorrow" and he was also a member of the organization's Global Agenda Council on Education. He has served on both the Brown University and Yale University's President's Councils. Mr. Khemka has also served as a board member on the Stanford Philanthropy and Civic Society (PACS) centre and was advisory board member of the Davis Center for Russian and Eurasian studies at Harvard University. He is currently a founding member of V20, a global community of values experts and practitioners that engage with G20, and is the chairman of Aikido Aikikai Foundation of India. He was awarded the Dr. Jean Mayer Global Citizenship Award from Tufts University, the Outstanding Contribution to Education Prize and the India Alumni Award from the Wharton School of Business. Mr. Khemka studied at Eton College, earned a BA in economics from Brown ('85), an MBA/MA with distinction from the Wharton School of Business and the Lauder Institute at the University of Pennsylvania ('90).