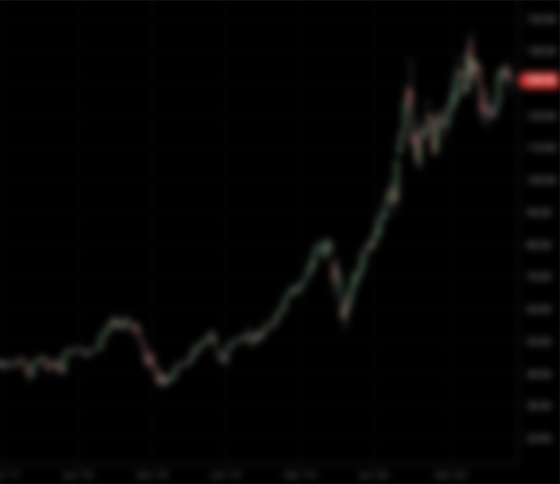 Raised

$265M

CIK

1853021

Focus

Sustainability, Natural Resources
Michael (Mick) James McMullen (CEO and director) brings more than 28 years of senior leadership experience in the exploration, financing, development, and operations of mining companies globally. Mr. McMullen most recently served as the CEO and President at Detour Gold Corporation ("Detour") from May 2019 to January 2020. Detour is a 600,000 ounce per annum gold producer in Canada. During his tenure, Mr. McMullen took the market capitalization from C$2.1 billion to C$4.9 billion over 7 months (date of deal announcement), which represented an internal rate of return of 208%, leading to the acquisition by Kirkland Lake Gold Ltd. in 2020. Through his strong technical background and commercial acumen, Mr. McMullen established and led a team that reduced all-in-sustaining costs ("AISC", a mining metric that estimates all direct and recurring costs required to mine a unit of ore) by approximately US$250/oz over that period in a business that had historically been viewed as an underperforming asset. Mr. McMullen also improved safety performance and repaired relations with its First Nations partners, enabling a large increase in operations to be permitted, which was fundamental to the increase in market value of the company.
Marthinus (Jaco) J. Crouse (Chief Financial Officer) is seasoned mining executive with nearly 20 years of experience in financial management, mine financial planning, business optimization and strategy development. He currently serves as executive director and chief financial officer of AEX Gold. He most recently held the position as the CFO of Detour Gold from June 2019 to January 2020, where he facilitated the successful financial and operational turnaround and sale of the corporation to Kirkland Lake for C$4.9 billion.
Dan Vujcic (Chief Development Officer) is an Investment Banker & Corporate Advisor with close to two decades of experience in global capital markets. In 2016, Mr. Vujcic established an independent advisory presence, Tilt Natural Resources Capital Limited, focusing on a selection of key clients globally. Over his career, Mr. Vujcic has advised clients in a diverse range of commodities across numerous jurisdictions, including raising capital in both equity and debt markets globally, supporting the growth ambitions of emerging miners, and attaining a significant presence in the industry. Prior, Mr. Vujcic led the effort to expand Jefferies' footprint globally through its coverage of emerging small/mid-caps and family offices. Mr. Vujcic was instrumental in leading First Quantum Minerals Ltd.'s ("First Quantum") US$5 billion acquisition of Inmet Mining Corporation.
Patrice E. Merrin (Chair nominee) is a corporate director with broad experience in the resource sector, heavy industry and capital markets. Ms. Merrin is a frequent speaker and respected, independent voice on industry and governance matters. Since 2014, she has served as an independent non-executive director of Glencore plc, a global commodity trading and mining company based in Switzerland. She chairs the Nominations Committee and serves on the Health, Safety, Environment and Communities, Ethics, Culture and Compliance, and Investigations Committees. She is Glencore's Engagement Director for North America. Representing a family member, she has served since 2018 on the Board of private steel business Samuel, Son & Co., Mississauga. In June 2019, Ms. Merrin was appointed Chair of the Board of Detour Gold, a role which concluded with the acquisition of Detour Gold by Kirkland Lake Gold in January 2020, a transaction valued at C$4.9 billion. She has served as a director of Arconic Inc., Stillwater, CML HealthCare Inc.
Rasmus Kristoffer Gerdeman (Director nominee, Audit Chair nominee) is a Managing Director at Ankura Consulting in the Office of the CFO practice and brings more than 20 years of experience in capital markets and corporate advisory with a particular focus on the Natural Resources and Industrial Sectors. Mr. Gerdeman provides corporate finance, corporate strategy, and strategic communications counsel to clients around transformational events impacting a corporations enterprise value and reputation. His expertise includes IPOs, strategic investor relations advisory, capital allocation strategies, working capital improvement analyses, mergers and acquisitions, activist defense, restructuring activities, and management transitions. Prior to his role at Ankura, Mr. Gerdeman was a Senior Advisor with FTI Consulting. He also served as Chief Strategy and Investor Relations Officer for Livent Corporation a $2.4bn market cap NYSE listed lithium producer during the company's IPO and separation from FMC Corporation. Before his role at Livent Corporation, Mr. Gerdeman was a Managing Director at FTI Consulting from 2013-2018 in the Strategic Communications and Corporate Finance segments.
Neville Joseph Power (Director nominee) was appointed by the Australian Prime Minister, the Hon. Scott Morrison, to lead the National COVID-19 Coordination Commission (NCCC). Mr. Power is also the Chairman of Perth Airport (since 2018), the Foundation for the WA Museum (since 2018), the Royal Flying Doctor Service Federation Board (since 2019), and is the Deputy Chairman of Strike Energy Ltd. (since 2019).
John Rhett Miles Bennett (Director) has more than 16 years of experience in the exploration, financing, development, and operation of Natural Resources projects globally. Mr. Bennett is the Founder and CEO of Black Mountain, a family of Natural Resources companies established in 2007 to create alpha throughout the value chain. Mr. Bennett currently serves as the CEO of Black Mountain Oil & Gas III and Black Mountain Metals. Previously, Mr. Bennett was Founder and CEO of Black Mountain Sand, a company he founded in 2016, creating the largest in-basin frac sand provider in the United States. Under Mr. Bennett's leadership, the company grew from 1 employee to over 500 employees in two years. The company executed >US$700 million in capex projects during this time, and within the first two years of existence had contracted >US$360 million in annualized EBITDA.
Charles D. McConnell (Director nominee) is a global executive and technology Subject Matter Expert (SME) within energy and power, petrochemicals technology, and the investment-business development marketplace who has led the growth of multimillion-dollar businesses and new business units. Mr. McConnell has expertise in operations, sales, business, marketing, domestic/global management, and managing senior-level technology teams. Mr. McConnell is experienced in both domestic and international markets and was posted in Singapore for business in China, India, Indonesia, Korea, and Malaysia. Mr. McConnell has received worldwide recognition in his development of and advocacy for climate change and carbon policies, e.g., Carbon Capture Utilization and Storage (CCUS), 45Q CCUS, and Enhanced Oil Recovery (EOR) policy.