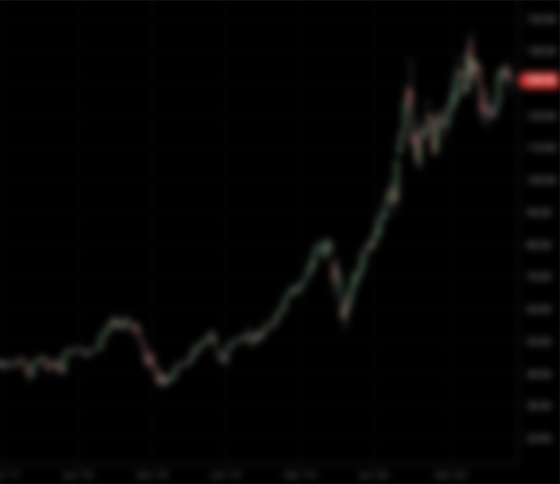 Raised

$276M

CIK

1853070

Focus

Software, Healthcare, FinTech, Technology, Consumer
John C. Backus, Jr. (CEO and Director) . Mr. Backus brings more than 37 years of investment and executive experience spanning the private and public sectors. Mr. Backus is currently a founder and Managing Director of PROOF.VC, a venture capital firm at the forefront of monetizing expiring pro rata rights. Mr. Backus has served as co-founder and Managing Partner of the PROOF Fund since 2015, which he co-founded with his partners Thanasis Delistathis and John Burke. At PROOF.VC, Mr. Backus has been responsible for many high-profile investments, including Beyond Meat Inc. (IPO), Skillz Inc. (SPAC merger), Zipline International, Inc., DailyPay, Carta, Inc., and Yanka Industries, Inc. (dba Masterclass). He also is an advisor to the family office of Saudi Prince Khaled bin Alwaleed bin Talal Al Saud, as well as the venture growth firm Blue Heron Capital. Mr. Backus began his career in 1981 at Bain & Company's small but rapidly growing Menlo Park office, with a focus on consumer product companies. He became the first Bain & Company consultant to transition to a full-time permanent role at a Bain Capital company in 1985. He became the chief financial officer of Key Airlines, Bain Capital's first investment. At Key Airlines, Mr. Backus obtained a security clearance, and he later led the military business of the acquirer of Key Airlines, World Airways. That line of business was responsible for a majority of World Airways' revenue at one point. In 1991, Mr. Backus was awarded the Desert Storm/Desert Shield Civilian Medal for his efforts at World Airways. Mr. Backus co-founded US Order, an early electronic banking company, in 1990. After selling part of the business to Visa in 1994, he and co-founder William F. Gorog took the company public in 1995. Mr. Backus served as CEO of US Order until 1998, when he stepped down to found Draper Atlantic, an early-stage venture capital firm. Notable exits that Mr. Backus was involved with at Draper Atlantic include DivX (IPO), Mobile365 (sold to Sybase), and GlobalLogic (sold to Apax). In 2006, Mr. Backus and his team merged with another group to form New Atlantic Ventures, where he was responsible for a number of large exits including Invincea (sold to Sophos) and TwoSix Labs (sold to Carlyle). Mr. Backus graduated from Stanford University with both a degree in Economics as well as an MBA. Active in his community, Mr. Backus has served on the Board of Directors of The Wolftrap Foundation for the Performing Arts (Chair); the Northern Virginia Technology Council (Chair); The Colorectal Cancer Alliance (Chair) and The National Venture Capital Association (Executive Committee).
Steven P. Mullins (CFO) . Mr. Mullins brings over 20 years of experience as a chief financial officer, board member, partner in investment funds, and senior financial advisor. Mr. Mullins, through his consulting firm, SPM Consulting, is currently the chief financial officer of several early stage technology companies, including Rebellion Defense, Inc., Bloom Protocol, LLC, Endera Systems, LLC, Redjack, LLC, A2P, LLC, Percipient.ai, Inc., Qmulos, Inc., Earth Optics, Inc., and INADEV Corporation. He is the current Chairman of the Board of Advisors of INADEV Corporation, a government services and commercial product company. He also is an advisor to the family office of Saudi Prince Khaled bin Alwaleed bin Talal Al Saud. Mr. Mullins was the Chief Financial Officer and Treasurer of InteliData Technologies Corporation which was publicly traded on the NASDAQ from 1999-2002 after serving as its Director of Finance and Controller. Mr. Mullins has also served on the Board of Visitors at his alma mater, George Mason University, where he was Chairman of the Audit Committee for 2 years and Vice Chairman of the Finance and Land Use Committee for 2 years.
Michael W. Zarlenga (General Counsel and Corporate Secretary) . Mr. Zarlenga has been practicing corporate and securities law for more than 25 years and currently serves as the General Counsel for PROOF.VC, a role he has held since January 2019. Since joining PROOF.VC, Mr. Zarlenga has formed and overseen the funding of PROOF Fund II, a $120 million venture capital fund, overseen investments in more than 60 rounds of financing utilizing special purpose vehicles totaling in excess of $140 million, and has overseen exits from Beyond Meat Inc. (IPO), Casper (IPO), Frontier Car Group (tender offer), TubiTV (merger with Fox), Skillz Inc. (SPAC merger), Desktop Metal, Inc. (SPAC merger), and Astra Space, Inc. (SPAC merger). Prior to joining PROOF.VC, Mr. Zarlenga served as Of Counsel at Bergstrom Law Firm, PLLC, from January 2015 to December 2018. Over the course of his legal career, Mr. Zarlenga has advised clients including publicly traded and privately-held corporations, partnerships, financial institutions, underwriters, individuals, and investor groups in connection with formation and corporate governance, mergers and acquisitions, regulatory and enforcement proceedings, reorganizations, private and public debt and equity offerings, and reporting requirements under the Securities Exchange Act of 1934. Prior to joining PROOF.VC, Mr. Zarlenga served as General Counsel and Corporate Secretary to Carson America, Inc., Dr. Benjamin S. Carson's Principal Campaign Committee for seeking the Republican National Committee's 2016 Presidential Nomination. Mr. Zarlenga is also an entrepreneur, owning and managing a successful small business.
Brian D. Finn (Capital Markets Adviser) . Mr. Finn has over 35 years of experience in the financial services industry as well as a variety of corporate and philanthropic board roles. Mr. Finn is currently the Chief Executive Officer of Rotor Acquisition Corp., a special purpose acquisition company traded on the New York Stock Exchange. He is also the Chairman of Siddhi Capital, a private fund investing in emerging food and beverage companies. From 2008 until he retired in 2013, Mr. Finn served as Chairman and Chief Executive Officer of Asset Management Finance Corp (AMF) and as a Senior Advisor to Credit Suisse. From 2004 to 2008, Mr. Finn was Chairman and Head of Alternative Investments (AI) at Credit Suisse. During his tenure at Credit Suisse, the firm launched a series of alternative investment management firms, including GSO (now Blackstone-GSO), Global Infrastructure Partners (partnership with General Electric), China Renaissance Capital (China Private Equity), Gulf Capital (Middle East-North Africa PE), Mubadala Infrastructure Partners (Middle East Infrastructure in partnership with Mubadala and GE), Ospraie Special Opportunities (Commodities PE), Hudson Clean Energy (Alternative Energy PE) and Matlin Patterson (distressed). From 2002 to 2005, Mr. Finn held senior managements positions within Credit Suisse, including President of Credit Suisse First Boston (CSFB), President of Investment Banking, Co-President of Institutional Securities, CEO of Credit Suisse USA and a member of the Office of the Chairman of CSFB. He was also a member of the Executive Board of Credit Suisse Group. Mr. Finn began his career in 1982 as a member of the Mergers & Acquisitions Group (M&A) at The First Boston Corporation, ultimately becoming Co-Head of M&A in 1993. In 1997, he joined the private equity firm Clayton, Dubilier & Rice as a partner and then later rejoined Credit Suisse in 2002. Mr. Finn is a member of the boards of The Scotts Miracle-Gro Company and Owl Rock Capital. He is currently Chairman of Star Mountain Capital, Chairman of Covr Financial Technologies, an Investment Partner at Nyca Partners (fintech VC) as well as a board member of a number of early stage companies. He has previously been a Strategic Advisor to KKR, member of the boards of Baxter International, Telemundo, MGM Pictures, and a number of other public and private companies. Mr. Finn is past Chairman of the Undergraduate Executive Board of The Wharton School of the University of Pennsylvania, Vice Chairman of the Board of the City Kids Foundation and a member of the Boards of the Intrepid Fallen Heroes Fund, the Gordon A. Rich Memorial Foundation and the Starmar Foundation. Mr. Finn received a Bachelor of Science Degree in Economics from The Wharton School of the University of Pennsylvania.
Katy Arris-Wilson (Due Diligence Adviser) Ms. Arris-Wilson brings over 25 years of experience as a management consultant, board member, private equity advisor and investor. She currently serves as an independent advisor to pre-revenue and private equity portfolio companies with less than $50 million of top line revenue. Since 2002 Ms. Arris-Wilson has been a founding member of Whistler Capital and has helped oversee and make private equity investments in a number of companies. During this same time period she has overseen and managed a non-profit organization, Tide Swimming, that has tripled in membership revenue, expanded from 2 to 7 locations and formed a partnership that resulted in the area's first outdoor Olympic size competitive and recreation aquatic venue of its kind in the state of Virginia. From 1993-2000, Ms. Arris-Wilson served as a Manager at Bain and Company for a range of Fortune 500 and growth company clients while living in Dallas, TX, Amsterdam, Netherlands and Johannesburg, South Africa. Her consulting experience includes growth strategy, portfolio analysis, and operational efficiency. Ms. Arris-Wilson worked on, designed and led comprehensive, complex, coordinated workstreams. Implementation of growth strategy recommendations included overseeing distribution channel and product line optimization, alternative asset acquisition and deployment and organizational redesign. Ms. Arris-Wilson holds a BA in Economics (with honors) from the University of Texas at Austin and was a Dean's Distinguished Graduate. She represented the US on three National Swimming Teams, is a three-time NCAA champion and 20 time All-American.
Peter Harrison (Chairman of the Board) will lead our investment outreach and evaluation activities with Steve Mullins (CFO) and Michael Zarlenga (General Counsel). Mr. Harrison brings 35 years of executive and investment experience spanning the private and public technology sectors. Since July 2018, Mr. Harrison has served as the Founder and General Partner of Sand Hill Capital, a fund focused on social and environmental impact investing. He also serves as a board trustee of George Washington University where he co-chairs the ESG taskforce. In 1990 he co-founded, Seer Technologies, an IBM backed spin-off from Credit Suisse First Boston where he was working at the time. He led the growth of Seer's international business , culminating in an IPO in 1995. In 1996 Mr. Harrison joined Versata, an early stage technology start-up in the Bay Area where he led the growth of their revenues as Senior Vice President, culminating in an IPO in 2000. In 2001 Mr. Harrison joined GlobalLogic as CEO, a technology service firm, which over the next 10 years grew to over 6,000 employees attracting investments from NEA, Sequoia Capital and Goldman Sachs along the way. GlobalLogic was itself acquired by Apax Partners in 2013. In 2013 Mr. Harrison took over as CEO of Snagajob, a marketplace for hourly workers with over 60 million users in 2015. While there, he recapitalized the business and grew software revenues significantly. He presently sits on several boards of technology companies and collaborates with venture capital and private equity funds, advising them on new investments. Mr. Harrison is a limited partner in PROOF.VC, and has co-invested in 19 PROOF.VC companies. We believe Mr. Harrison is well-qualified to serve as a chairman of our board of directors due to his extensive experience, relationships and contacts.