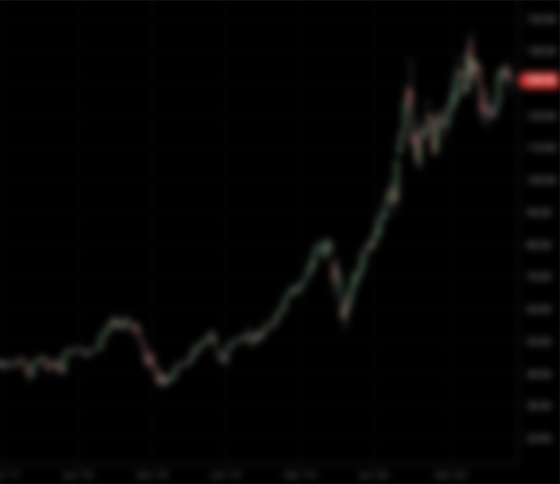 Raised

$100M

CIK

1853267

Focus

Decarbonization, Sustainability, Renewable Energy, Energy, Decentralized Computing, Technology
Mr. James Boettcher has served as Chairman and Director since February 2021. Mr. Boettcher has over 25 years of venture capital experience, having founded Focus Ventures in 1996. While at Focus Ventures, he has led successful investments in many companies and helped guide them through acquisitions by larger entities. Some of these companies include (with the subsequent acquirer shown in parentheses) 3VR, a video security company (now Identiv), Apigee (APIX), Cosine Communications (COSN), Crossbeam (Thoma Bravo), Cyan Optics (CYN), Equallogic (Dell), Infoblox (BLOX), Marin software (MIRN), MuDynamics (Spirent), PA Semi (Apple), Pivot3 (S3), Pure Digital (Cisco), Starent Networks (Cisco), Stoke (Mavenir Systems), Telera (Alcatel), Teknovus (Broadcom) and Netscaler (Citrix). He is currently responsible for Focus Ventures' investments in Picarro as a board observer and is on the board of PCH International in San Francisco and Shenzhen, China.
Picarro, based in Silicon Valley and co-founded by Benchmark and Greylock venture capital firms, is the world's leading cavity ring down gas spectroscopy company. Its equipment provides high precision parts per billion accuracy for applications requiring trace gas analysis such as environmental monitoring, emissions monitoring, greener automotive engine development, semiconductor fabs, cleanroom technology and bio-pharmaceutical process monitoring. Mr. Boettcher and Focus Ventures lead the Series D financing and he was instrumental in expanding its sales footprint in China.
Outside of Focus Ventures, Mr. Boettcher has led many successful investments including Alteon WebSystems (Juniper), ONI (Optical Networks Inc.), Deeptech, Hello Direct, US Filter (Vivendi), USA Waste (Waste Management Inc.) and Prism Radio Partners.
Since September 1992, Mr. Boettcher has also served as a member of the Investment Advisory Committee at CM Capital in Palo Alto, a large single family office based in Palo Alto and Hong Kong. Since November 2018, Mr. Boettcher has also been a Director at ICM. Mr. Boettcher was Vice President - Special Projects from June 1996 to August 1997 at CM Capital. Prior to that Mr. Boettcher was co-founder and Managing Director of Amsterdam Pacific Corp (a joint-venture among ABN Amro Bank, The Fremont Group (Bechtel Family Office) and CITIC from Beijing) from April 1986 to May 1996. Mr. Boettcher served as Vice President - Specialized Finance Group at Crocker National Bank in San Francisco, Hong Kong and Jakarta from December 1980 to March 1986. From October 1976 to November 1980, Mr. Boettcher was Vice President - Project Finance Group at Bank of America, San Francisco and London.
Mr. Boettcher is a Co-founder and on the Board of Directors of Corigin Solutions, LLC, a company that recycles ag-wastes into organic fertilizer and pesticides and biochar which increases fertility of the soils while sequestering 3 tons of carbon dioxide with each ton put into the soils or building materials. Mr. Boettcher is also a Board Member of Berkeley Earth, Senior Advisor at Hashkey Digital Assets Group, Hong Kong, and was on the Advisory Board of GSR Ventures Palo Alto/Beijing, a leading U.S./China venture fund managing over $5 billion.
Mr. Boettcher was a First Lieutenant in the U.S. Air Force from October 1970 to May 1974, serving as part of the Global Technology Team at Whiteman Air Force Base in Kansas City Missouri and in Southeast Asia. Mr. Boettcher received a B.S. degree in electrical engineering at the University of Wisconsin and received an M.B.A. from Stanford University and was an Arjay Miller Scholar. He also received an M.A. from the Food Research Institute.
We believe that Mr. Boettcher's extensive private equity experience and prior history of assisting companies through mergers and acquisitions make him an invaluable member of our Board of Directors.
Jeffrey Premer has served as our Chief Executive Officer and a member of our Board of Directors since February 2021. Mr. Premer is the Chief Executive Officer and a Director of Vaultex, a regulated security token and asset exchange based in Singapore, a position he has held since June, 2018. Mr. Premer founded ICM and has been serving as its Manager since January 2018. ICM is a Singapore-based private advisory firm and business development company. In addition to his roles at Vaultex and ICM, Mr. Premer co-founded Baryon in May 2015 and served as its President through November 2017. Baryon is a Delaware-based technology company startup with a focus on commercialization of disruptive energy efficiency technologies such as applications that leverage thermodynamic energy savings realized through the Maisotsenko Cycle. At Baryon, Mr. Premer led the signing of a 500MW build operate and transfer wind project in Myanmar, and other smaller solar and wind renewable energy projects throughout Southeast Asia.
From August 2017 to May 2018, Mr. Premer served as the Chief Strategy Officer and advisor to the Chief Executive Officer of Isotropic Systems, a technology company developing the world's first commercial application of transformation optics for millimeter wave RF antennas. In September 2014 Mr. Premer founded Meson Partners and served as a Director. Meson Partners is a telecom tower services provider that has installed thousands of telecom tower power systems across Myanmar. Meson Partners also provides various operations, maintenance and managed services to telecom tower owners and operators across that country. From January 2011 to December 2012, Mr. Premer served as a founding director and Chief Financial Officer of Sky Fiber Inc., the first large scale contracted customer of O3B Networks, Ltd. From 2001 to 2008, Mr. Premer was the Chief Executive Officer and a Director of Diversitech Manufacturing in Hangzhou China, where he managed a complex supply chain network of over 300 suppliers manufacturing different products for export. From May 2005 to June 2007 Mr. Premer was President of Aeon Digital International Ltd, where he led a team of more than 30 software developers who developed embedded software utilizing the Microsoft Windows Media real time encoder on the Equator digital signal processor platform, and managed all aspects of supply chain and manufacturing for export. In 1993. Mr. Premer founded his first startup, Asia Specific Enterprises Ltd. in Taiwan where he served as Managing Director until September 2001.
Mr. Premer studied Mandarin Chinese at National Chung Kung University in Taiwan.
We believe Mr. Premer's extensive business background as well as his understanding of blockchain, asset exchanges and energy products will be critical to our success.
Joel Arberman has served as our Chief Financial Officer since March 2021. Mr. Arberman also serves as the Managing Member of Meraki Partners since May 2019. Meraki Partners helps entrepreneurs take their companies public to complete acquisitions, recruit talent, and raise capital. From January 1997 to May 2019, Mr. Arberman was a strategic advisor and management consultant to technology, healthcare, real estate and financial services businesses. From August 1995 to January 1997, Mr. Arberman served as the Technology Analyst and Partner of Yorkton Securities, Inc. based in Toronto, Canada. Mr. Arberman played a key role in winning financing engagements that raised more than $180 million for technology companies. From November 1994 to August 1995, Mr. Arberman served as an Equity Analyst for SunAmerica Asset Management Corporation. From July 1993 to November 1994, Mr. Arberman served as a Junior Analyst for First Investors Management Corporation. Mr. Arberman received a B.S. degree with a concentration in Finance and Marketing, and minor in Economics at State University of New York at Albany.
Robert Fung joined us as an independent member of our Board of Directors in March 2021. Mr. Fung is the former founding chairman of the Toronto Waterfront Revitalization Corporation, a corporation established by the Government of Canada, the Province of Ontario and the City of Toronto to lead the $17 billion renewal of Toronto's waterfront. He is Chairman and Chief Executive Officer of Crystallex International Corporation, a Canadian-based publicly-traded company gold mining company. He is also Chair of Torngat Metals, Chair of the Globe Foundation of Canada and a Director of Sunwah International Limited.
Mr. Fung has served as a member of the Board of Directors of a number of private, public and charitable organizations. He was a trustee of Mount Sinai Hospital, He has served as a member of the advisory body to Macquarie Capital Markets Canada Ltd. And as a Deputy Chair to Macquarie Canada's predecessor company. Mr. Fung was Deputy Chair of the Asia Pacific Foundation of Canada, Chair of Smart Toronto, a member of the Board of Directors of Export Development Canada, serving as Chair of a number of its committees, including its Audit Committee, an Advisory Board of Marsh Canada and Chair of Tonbridge Corporation. He was a member of the Prime Minister of Canada's Advisory Committee on Asia Pacific Economic Corporation, as well as a member of the Government of Canada's Department of Industry International Trade and Agriculture Team Canada Inc. Advisory Board, which provided advice to the Government of Canada in setting strategic direction and performance objectives for Canada's International Business Development.
From 1980 to 1998, he was Vice-Chairman and a Director of Gordon Capital Corporation. He was a senior member of the team that built that company into one of Canada's most innovative independent investment dealers at the time, participating in many of Canada's largest corporate transactions. From 1998 to 2001 he was a Senior Partner at independent investment dealer Capital West.
From 1967 to 1978, he was Vice-President and a Director of Dominion Securities Limited with responsibilities for its investment activities in Asia and the Middle East. He began his career in the investment industry in 1964 with Wood Gundy.
Because of his capital markets experience, Mr. Fung will be a valuable member of our Board.
Janie Fong joined us as an independent member of our Board of Directors in March 2021. From February 2007 to present, Ms. Fong has served as Managing Director for East West Bank, a wholly-owned subsidiary of East West Bancorp., Inc., a Nasdaq-listed bank holding company. In January 2000 Ms. Fong was appointed by the Governor of California to serve as the State of California's Chief Representative in China and Hong Kong SAR, responsible for overseeing and developing programs and initiatives designed to expand trade, investment, market access, government and diplomatic ties between China and California-based firms. From August 1996 to January 2000 Ms. Fong served as an attorney in the Business International Group of Bullivant Houser Bailey PC, which international team was formerly part of Gordon & Rees. From July 1994 to August 1996, Ms. Fong served at Russin & Vecchi, LLP, International Legal Counselors.
Ms. Fong is an independent non-executive Director of Hon Kwok Land Investment Company (The Stock Exchange of Hong Kong Stock Code; 160). She is also on the Women's Leadership at the Harvard University Kennedy School of Government.
Ms. Fong obtained her Juris Doctor in May 1992 from Santa Clara University School of Law. Prior to that Ms. Fong attended Hong Kong University, Institute for International and Comparative Law. Ms. Fong received her Bachelor of Arts in Political Science and International Relations in June 1988.
Ms. Fong's experience in developing cross border U.S. China market access channels and business advisory knowledge make her a valuable member of our Board of Directors.
Ali Khan joined us as an independent member of our Board of Directors in March 2021. From February 2015 to February 2020 Mr. Khan was an Advisor, Private Equity to the Chairman, Oil Minister, where he developed a private equity investment platform and fund for the Oil & Gas Holding Company of the Kingdom of Bahrain. Mr. Khan was Investment Director at ASMA Capital Partners Bahrain from September 2013 to February 2015, where he managed the U.S.$2 billion IDB Infrastructure Fund II. The fund shareholders included the governments of Bahrain, Saudi Arabia, Brunei and the Islamic Development Bank. From May 2010 to August 2013, Mr. Khan served as Managing Director at Maybank MEACP / MEACP, a private equity fund manager focused on clean and renewable energy investments in Southeast Asia, where he was responsible for all operations, including establishing the fund, securing commitments from anchor investors, hiring the investment team, developing the project pipeline, investor relations, legal, compliance and finance. From July 1996 to April 2010, Mr. Khan was a Director at Key Investment Group. Mr. Khan received his Masters of Science in finance in 2000 and B.B.A. degree in international business in 1995, both from the George Washington University School of Business.
Mr. Khan's extensive investment experience, particularly in the energy sector will be extremely valuable to us.