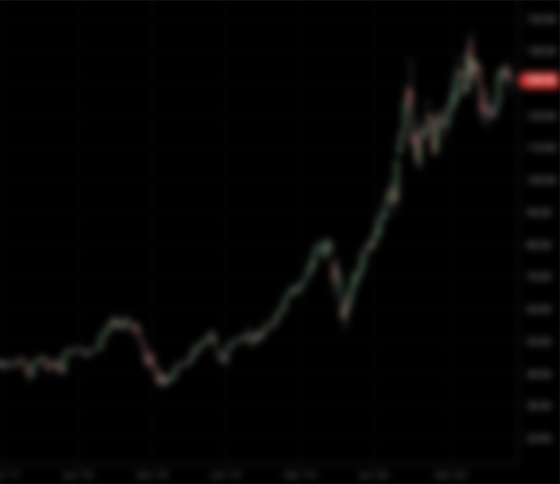 Viscogliosi Brothers Acquisition Corp
John J. Viscogliosi, our President, Chief Executive Officer and Chairman , has more than 20 years of operations and turn-around experience in the NMS industry. From 2004 to 2020 he was the Chairman and Chief Executive Officer of Centinel Spine, the largest, privately held spine company focused on anterior column reconstruction. During his tenure as Chairman & CEO, Mr. Viscogliosi was the architect to the success at Centinel Spine. In 2017, Mr. Viscogliosi led the acquisition for Centinel Spine of the prodisc total disc portfolio from Johnson & Johnson. Initially, Prodisc was a double-digit declining product line at Johnson & Johnson and after the acquisition by Centinel Spine, it became the company's leading revenue driver growing double digits year over year. To date, the Prodisc portfolio contributes more than half of the company's total sales. In addition, Mr. Viscogliosi successfully doubled the company's surgeon and distributor bases as well as expanded the company's global geographic reach to 21 markets. Mr. Viscogliosi also improved reimbursement coverage for patients seeking the Prodisc, improved quality systems by transitioning OUS Prodisc manufacturing significantly expanding Centinel Spine's gross margin. Mr. Viscogliosi also led the creation of the Patient Education Program, which leveraged key athletic ambassadors to increase both the patient's spine education knowledge and their awareness of resources available to relieve spine-related pain. In addition, Mr. Viscogliosi organized a regulatory strategy to submit 3 PMA supplements for cervical Prodisc variants and 2-level lumbar disc approval expanding the product portfolio to establish the market leading cervical and lumbar total disc replacement platform. Mr. Viscogliosi oversaw the development and execution of the 2-level Prodisc SK and VIVO clinical trial to further expand the clinical data and product portfolio of Prodisc.
Mr. Viscogliosi is a founding member, and since 1999 has been a principal, of Viscogliosi Bros, LLC. In addition, since July 2020, he has been the Executive Chairman of VB EnviroCare. He previously co-founded multiple NMS businesses such as Paradigm Spine, LLC, Small Bone Innovations, Inc., Knee Creations, LLC, Musculoskeletal Clinical Regulatory Advisers, LLC and Spine Solutions, Inc. Mr. Viscogliosi served on the Board of Directors of Small Bone Innovations, Inc. and Woven Orthopedic Technologies, LLC. Additionally, Mr. Viscogliosi was formerly on the Boards of Spine Solutions, Inc. and Knee Creations, LLC. And played an integral part in their sales to Johnson & Johnson Depuy-Synthes and Zimmer Holdings, respectively.
Prior to founding Viscogliosi Brothers, Mr. Viscogliosi served as a Vice President of Investments at Stifel, Nicolaus & Co., Inc., an Associate Director of Investments at Rodman & Renshaw, an Account Executive at First of Michigan Corp. & Dean Witter Reynolds, Inc. and an assistant in the institutional sales and trading department of Martin Simpson & Co., Inc.
Mr. Viscogliosi graduated from Wayne State University with a BS in Criminal Justice.
Steve Ward, our Treasurer and Chief Financial Officer has been an independent Director of Aquarius II Acquisition Corp since May 2021. Since March 2019 and March 2015, Mr. Ward has been the acting chief financial officer of Spine BioPharma LLC and the chief financial officer and the chief operating officer of Viscogliosi Bros., LLC, respectively. From September 2017 to June 2020, Mr. Ward served as the chief financial officer of Paradigm Spine LLC. From March 2006 to March 2015, Mr. Ward served as the chief financial officer and the chief operating officer of Small Bone Innovations Inc. From December 1999 to January 2006, Mr. Ward served as the vice president of finance and administration of International Technidyne Corporation. From October 1984 to December 1999, Mr. Ward served in many accounting roles, ending as the WW director of accounting operations of Howmedica a business unit of Pfizer. From August 1982 to October 1984, Mr. Ward served as a staff auditor of KMPG LLP. Mr. Ward received his bachelor of science degree in accounting from Fairleigh Dickinson University and master's degree in business administration in finance from Fairleigh Dickinson University in May 1981 and June 1984, respectively.
Our Board of Directors
Suhail Al Ansari is Managing Partner of Biolinka Investments LLC, which he founded in 2017, since 2020 has been Deputy Vice Chairman & Co-Founder of Gawah Holdings Inc., since 2020 has been a Board Advisor to UK Cloud Ltd., and since 2007 has been Partner & Director of Asab Investments LLC. Mr. Al Ansari was previously Executive Director of the healthcare business at Mubadala Investment Company. As the executive-in-charge of healthcare investments at Mubadala, his primary responsibilities were to oversee the development, operations and management of the healthcare assets and initiatives within the company's portfolio, with full P&L accountability. During his tenure at Mubadala, from 2006 until 2017, Mr. Al Ansari established and oversaw the operations of eight healthcare businesses with globally renowned partners such as the Cleveland Clinic, Labcorp, Imperial College London and Johns Hopkins Medicine, managing a portfolio worth over US $4 billion in assets, with 6,000 employees and annual revenue exceeding US $1 billion. Mr. Al Ansari supported the Government of Abu Dhabi through the Executive Affairs Authority prior to his roles at Mubadala. Mr. Al Ansari served as Chairman of the Board of Directors of The Imperial College London Diabetes Centre, Healthpoint Hospital, National Reference Laboratory, Tawam Molecular Imaging Centre, Capital Health Screening Centre, Abu Dhabi Telemedicine Centre, and Medical Holding Company. Mr. Al Ansari was also Vice Chairman of the Board of Directors of the Cleveland Clinic in Abu Dhabi, and member of the board of directors of Viceroy Hotels Group and Agility Abu Dhabi. Mr. Al Ansari received his bachelor's degree in Environmental Chemical Engineering from the University of Surrey and his Master of Science in Finance from the Carrol Graduate School of Management, Boston College.
F. Samuel Eberts III is an international legal executive with over 30 years of diverse experience in healthcare, biotechnology, and specialty consumer products industries. He is the Chief Executive Officer of Darter Group LLC, a healthcare consultancy which he founded in 2013, and a Senior Lecturing Fellow at Duke University School of Law. From 2004 to 2019, Mr. Eberts was the Chief Legal Officer, Corporate Secretary and Senior Vice President of Corporate Affairs for Laboratory Corporation of America Holdings, a leading global life sciences company. Prior to his roles at LabCorp, Mr. Eberts was Vice President, Secretary, and General Counsel of Stepan Company. Before joining Stepan Company, he was Assistant General Counsel for Cardinal Health, Inc., and Associate General Counsel for Allegiance Healthcare Corporation. Prior to that time, he was Chief Counsel at Baxter International's North American Biotech division, and Corporate Counsel in the Office of the General Counsel at Baxter International Inc. Mr. Eberts is the past Chairman and a current Board member of Easter Seals UCP of North Carolina and Virginia and a member of the Board of Trustees for Endicott College and the Wilson Council of the Woodrow Wilson International Center for Scholars. Mr. Eberts has previously served as Director and Member of the Investment Committee of MedCap Growth Equity Funds and as Board Member of the Alamance Community College Foundation. Mr. Eberts received his Bachelor of Science in Political Science at Loyola University of Chicago and later obtained his J.D. from Boston University School of Law.
Dan Drawbaugh is the Chief Executive Officer of The Steadman Clinic (TSC) and Steadman Philippon Research Institute (SPRI) in Vail, Colorado. As CEO since 2015, Mr. Drawbaugh leads a team of talented physicians, researchers, scientists, and administrators who make TSC and SPRI one of the most sought-after orthopaedic sports medicine destination centers in the world. Mr. Drawbaugh strategically expanded the organization's partnerships with Varsity Healthcare Partners, Vail Health, Aspen Valley Hospital and a variety of technology companies, to continue advancing the organization's global prominence in sports and orthopaedic medicine through investments in research capabilities and new scientific laboratories. Mr. Drawbaugh is a proven leader and innovator in healthcare information technology with over 30 years of experience in the areas of information and biomedical technologies. Mr. Drawbaugh joined TSC and SPRI in 2015 from the University of Pittsburgh Medical Center, where he held the position of Chief Information Officer and other positions for 31 years. Mr. Drawbaugh currently serves as a board member at MJP Innovations and has previously served on the Boards of Directors/Advisors of Oracle, IBM, Verizon Wireless, GENCO (now FedEx), Vestar Capital Partners, dbMotion and Omnyx. Mr. Drawbaugh earned his bachelor's degree in biomedical and electrical engineering technology from Temple University and his MBA from Duquesne University.
John N. Kastanis, MBA, FACHE , is an accomplished health systems executive with significant experience leading and teaching in high acute, tertiary-care, quaternary-care and specialty hospitals. His core expertise is in strategic planning, governance, fund development and academic medicine, while also managing large Medicaid and Medicare patient populations. Mr. Kastanis has a proven record of success with financial turnarounds, mergers, corporate restructurings, integrated delivery network development, labor-management negotiations and performance improvement. As President and CEO of University Hospital, Newark, NJ from 2016 to 2018, Mr. Kastanis led the state's primary teaching hospital and clinical research site for Rutgers New Jersey Medical School, the state's only Northern New Jersey Level 1 Trauma Center, and the EMS 911 service for the City of Newark. Kastanis has also served from 2011 to 2016 as President and CEO at Temple University Hospital and led the Hospital for Joint Diseases Orthopedic Hospital, among several others. Since 2018 he has been the Principal & Consultant of JNK Consulting, an independent healthcare consulting practice where he has served as an Advisory Board Member for multiple companies. He has served on numerous boards and commissions including more recently with the Board of Managers of the Vizient University Health System Consortium, the New Jersey Hospital Association, the Greater Newark Healthcare Coalition, the Greater New York Hospital Association and America's Essential Hospitals. Mr. Kastanis holds an MBA in healthcare management from Baruch College-Mount Sinai School of Medicine, a B.A. in Political Science from Queens College and is Board Certified as a Life Fellow in the American College of Healthcare Executives (LFACHE). He has also provided recent lectures to medical societies, medical ground rounds, and universities (Harvard and Arcadia) on health care reform and financial & operational turnarounds.
Dr. Jean-Christophe Renondin, MD, MBA is an accomplished and seasoned healthcare investor with more than 20 years of experience in financing and investing in healthcare asset globally. Dr. Renondin has been, since 2015, the Senior Healthcare Manager at the Sovereign Fund of Oman, the Oman Investment Authority (OIA), in charge of the Healthcare Investment Practice. His primary responsibilities are to implement the investment strategy and to originate and execute investment opportunities in North America, Europe and Asia. Recent investments were in Symetis and Cognate Bioservices. Prior to joining the OIA, Dr. Renondin was Managing Director at Bryan Garnier & Co., a pan-European investment bank, in charge of the healthcare practice leading ECM and Private Placement transactions for European healthcare clients. Prior to this role, Dr. Renondin was General Partner at CDC Innovation, investing in various European healthcare assets. From 1999 to 2005 Dr. Renondin was Vice President at Sofinov, a subsidiary of the Caisse de Depot et Placement of Quebec (CDPQ), leading the Healthcare investment fund, and Managing Director at MDS Capital, one of the leading healthcare investment firms in Canada. Prior to 1999. Dr. Renondin was the General Manager of various international subsidiaries for Servier Laboratories, in Ireland and in South Africa, where he successfully restructured several departments. Prior to working at Servier, Dr. Renondin was at JP Morgan in the Healthcare equity research and Corporate Finance department at the NY office. Dr. Renondin currently serves as a board member at Juvenescence, a longevity biotech company and he has previously served on the Board of Directors of Cognate Bioservices and was board and an Investment Committee member of the VC Fund Innovation Development Oman. Dr. Renondin earned his Medical Doctorate degree from Paris V Descartes University and his MBA from the Amos Tuck School of Administration and Finance at Dartmouth University in 1991.
Marc R. Viscogliosi is one of the founders of Viscogliosi Brothers, LLC and is an experienced CEO, Venture & Private Equity Investor and Company/Industry Creator with a proven track record of success over the last two decades in the medical device industry. Having completed over $800 million in equity and debt capital raises at all levels of a company's lifecycle, Mr. Viscogliosi is particularly sensitive to matching the capital needs of a business to its value inflection points, while generating over $2.1 billion in exit values for investor-partners and stakeholders. Over the last 20 years at VB, Mr. Viscogliosi has been principally responsible for driving innovation identification, regulatory and clinical strategies of the portfolio companies and capitalization structuring optimization of the portfolio companies. As Founder and CEO of Paradigm Spine, Mr. Viscogliosi was responsible for raising approximately $80 million in institutional equity investment and approximately $125 million of net debt in execution of its value creation strategy. As Executive Chairman of Knee Creations, Mr. Viscogliosi was responsible for guiding the business from product concept to early commercialization and ultimately its acquisition by Zimmer Biomet for nearly 10x revenues. As Founder and CEO of MCRA, LLC, Mr. Viscogliosi has been responsible for building MCRA into a leading medical device regulatory CRO with 20636131.120636221.1 236208-10001 nearly 100 professionals working with more than 150 clients on a monthly basis to achieve its strategic regulatory and clinical objectives. Mr. Viscogliosi graduated with a Bachelor of Arts degree from New York University with a double-major in Economics and Political Science.
Dr. Jack E. Zigler, MD, FACS, FAAOS , is an orthopedic spine surgeon and from 2008 to 2018 was Medical Director at the Texas Back Institute (TBI). He was Co-Director of the Spine Surgery Fellowship Program at TBI and served as Principal Investigator or Sub-Investigator on approximately twelve FDA studies. Dr. Zigler previously served from 1991 to 1996 as a Clinical Professor of Orthopedic Surgery at the USC School of Medicine and from 1994 to 1996 at the UCI School of Medicine. At that time, Dr. Zigler was also the Chief of the Spinal Injury Service and the Director of Fellowship & Residency Training at the Rancho Los Amigos Medical Center. Since 2018 he has been a member of the Medical Advisory Board of Veritas Health, International Society for the Advancement of Spine Surgery ("ISASS"), a member of the Board of Trustees of AO Spine, and an Associate Editor at the SAS Journal. Dr. Zigler is a Past President of the American Spinal Injury Association and Immediate Past President of the International Society for the Advancement of Spine Surgery. He has additionally served as chairman of multiple boards, including the AO Lumbar Degenerative Expert Group, the Exhibits and Membership Committees of the Cervical Spine Research Society, the CSRS Committee on Patient Education, the Program Committee of the American Spinal Injury Association and the Task Force on Aging of the North American Spine Society. In addition, Dr. Zigler was a board member of Capital Bank, a publicly traded bank based in San Juan Capistrano, where he served as chairman of the compensation committee. Dr. Zigler has published over 80 studies in the peer-reviewed scientific literature and has authored three textbooks on spine surgery. He received multiple postgraduate training certificates as an Arnold Fellow in Spine Surgery at the Department of Orthopedic Surgery, Case Western Reserve University School of Medicine, a Resident and Chief Resident in Orthopedic Surgery at Mount Sinai School of Medicine and Resident in Surgery at the Long Island Jewish — Hillside Medical Center. Dr. Zigler received his Bachelor of Science (Distinction) from Cornell University and later obtained his M.D. (cum laude) from the SUNY Upstate Medical Center in Syracuse, NY.