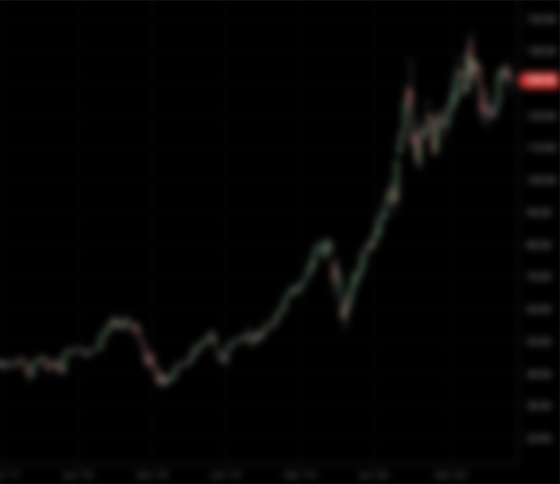 Anthemis Digital Acquisitions I Corp
Raised

$200M

CIK

1853928

SPAC Ticker

ADALU

Focus

Financial Services, FinTech, Technology
Amy Nauiokas is the Chair and Chief Executive Officer of Anthemis Digital Acquisitions and a member of our board of directors , as well as the Founder and Chief Executive Officer of Anthemis Group. Ms. Nauiokas is a visionary executive, investor and a recognized leader in innovation, strategy, and management across a variety of markets and industries. As an investor, Ms. Nauiokas has built a strong investment portfolio of best-in-class, high-growth companies. Current investments include Betterment, Trōv, Happy Money and Currencycloud. Her exits include Flo Technologies, Zoopla, Fidor Bank (acquired by BPCE in 2016), Simple (acquired by BBVA in 2014) and The Climate Corporation (acquired by Monsanto in 2013). Ms. Nauiokas is currently a board member of Trōv, Matic, Arthena, Koffie Labs, EasyHealth and Inked Brands. Ms. Nauiokas was previously CEO and Managing Director of Barclays Stockbrokers, where she successfully transformed the business from a share-dealing service into a multi-product, global financial services portal. Ms. Nauiokas joined Barclays Group in 2004 as Head of E-commerce at the investment bank, where she was credited for driving significant expansion and adoption of the firm's electronic products and markets to institutional clients globally. Before joining Barclays, Ms. Nauiokas was Senior Managing Director and Partner at Cantor Fitzgerald from 2000 to 2004. At Cantor, Ms. Nauiokas was part of the management team responsible for driving Cantor's brokerage business online through the successful launch of online business eSpeed, Inc., which was later sold to NASDAQ for $750 million. Ms. Nauiokas also played a critical role in the company's rebuilding efforts after September 11, serving as Head of Investor Relations, Global Marketing and Human Resources for the firm. In 2020, Ms. Nauiokas was recognized among the 100 Powerful Women in leadership by Entrepreneur Magazine. Between 2015 and 2018, Ms. Nauiokas was listed among the industry's most powerful dealmakers in Institutional Investor's Fintech Finance 40. Other awards include Variety's Dealmakers Elite New York in 2018, Variety's Women of Impact in 2016 and The Memo's 16 Pioneering Women Shaking Up Digital Finance. Ms. Nauiokas serves as a board member at Power Finance Inc. and is a member of the Dickinson College Board of Trustees. She has previously served on the Global Leadership Board of Time's Up, as the International Board Chair of Make-A-Wish® and was a member of the Fast Company Impact Council. Ms. Nauiokas holds a Masters of International Affairs in International Business from Columbia University, where she has also served as an Adjunct Professor in the business school and received her Bachelor of Arts in International Studies from Dickinson College.
Mei Lim is the Chief Financial Officer of Anthemis Digital Acquisitions and a member of our board of directors , and is currently the Chief Financial Officer and Head of Corporate Development at Anthemis Group. Leveraging over twenty years of experience within the financial services industry, Ms. Lim brings valuable relationships and insights across M&A, corporate development and finance. Prior to joining Anthemis Group, Ms. Lim was a Managing Director at Barclays, in various areas namely Corporate Development, Strategy, Principal Investments and Finance. During her tenure at Barclays, Ms. Lim led and structured numerous complex mergers, acquisitions, investments and divestitures for Barclays, in many cases, positioning a company for growth and subsequent successful exit. Notable examples are Bloomberg's acquisition of Barclays Risk Analytics and Index Solutions, including Barclays fixed income benchmark indices. Most recently, Ms. Lim served as Managing Director in Finance in Business Banking at Barclays, which included developing strategic partnerships and sponsoring equity investments in specialist fintech to offer products and services to over one million of their small-medium size (SME) customers in the UK. Additionally, Ms. Lim has worked in M&A and transaction advisory amongst other roles at Macquarie Group, Fox-Pitt, Kelton, Ernst and Young and Goldman Sachs. Ms. Lim also holds a Chartered Accountancy with the Institute of Chartered Accountants (Scotland) and a Bachelor of Laws - LLB with Bristol University.
Briana van Strijp is the Chief Operating Officer of Anthemis Digital Acquisitions, and is currently Partner, Chief Operating Officer and Chief People Officer at Anthemis Group. Leveraging over twenty years of industry expertise in strategy, organizational design and cultural change across public and private companies, Ms. van Strijp has been instrumental in transforming Anthemis Group's portfolio success platform. Ms. van Strijp manages a robust ecosystem of relationships, working as a trusted partner to founders and advisor to C-suite executives within the platform, to amplify their growth trajectory and impact. Previously, Ms. van Strijp worked at Suncorp from 2009 to 2016, where she led People Strategy and transformational change, and served as a member of the business strategic innovation practice which was involved in Suncorp's insurtech equity investment in Trōv and subsequent partnership to bring Trōv's then episodic insurance product to the Australian personal insurance market. Prior to that, Ms. van Strijp worked at Promina from 2006 to 2009, where she led the post-Suncorp M&A integration employing entity harmonization and cultural alignment. Additionally, Ms. van Strijp has over fifteen years of financial services experience, is a member of the Fintech for All Steering Committee and was recognized under RealDeals Future 40 Diversity & Inclusion Leaders in 2020, Innovate Finance's Women in FinTech Powerlist 2018 and has operated as a CultureTech advisor since 2016. Ms. van Strijp holds a Bachelor's in Commerce from Deakin University.
Pamela Thomas-Graham, one of our independent directors , is the Founder and Chief Executive Officer of Dandelion Chandelier LLC, a private digital media enterprise focused on global luxury. Prior to establishing Dandelion Chandelier in August 2016, Ms. Thomas-Graham served as Chair, New Markets, of Credit Suisse Group AG from October 2015 to June 2016 and as Chief Marketing and Talent Officer, Head of Private Banking & Wealth Management New Markets and Executive Board Member of Credit Suisse from January 2010 to October 2015. From 2008 to 2009, she served as a managing director in the private equity group at Angelo, Gordon & Co. From 2005 to 2007, Ms. Thomas-Graham held the position of Group President at Liz Claiborne, Inc. She served as Chairman, President and Chief Executive Officer of CNBC from 2001 to 2005. Previously, Ms. Thomas-Graham served as an Executive Vice President of NBCUniversal and as President and Chief Executive Officer of CNBC.com. Ms. Thomas-Graham began her career at a global consulting firm, McKinsey & Company in 1989 and became the firm's first African-American female partner in 1995. She has served on the board of directors of The Clorox Company since September 2005 and has served as its Lead Independent Director since August 2016. Ms. Thomas-Graham has also served on the board of directors of The Bank of N.T. Butterfield & Son Limited since December 2017, Peloton Interactive, Inc. since March 2018, Norwegian Cruise Lines Holdings since April 2018, Compass since February 2020 and Bumble (recently had its IPO) since July 2020. Ms. Thomas-Graham holds a Bachelor of Arts in Economics, Master of Business Administration and Doctor of Law degrees from Harvard University.
Baroness Helena Morrissey, DBE, one of our independent director nominees , recently retired from Legal & General, where she led the firm's new digitally enabled affluent investment business. For fifteen years from 2001 to 2016, Ms. Morrissey served as Chief Executive of Newton, the £50 billion UK-headquartered investment management affiliate of BNY Mellon Investment Management. She has built a reputation as an investor, leader of people, initiator of significant initiatives designed to improve corporate governance in the UK and a champion of a truly inclusive modern society. Most notable of these was launching the 30% Club, a member organization that has campaigned successfully to increase the representation of women on corporate boards. The approach of the Club has since been adopted internationally in locations such as Europe, Africa and Asia. Ms. Morrissey has been named one of Fortune Magazine's World's 50 Greatest Leaders. She has twice been voted one of the 50 Most Influential People in Finance globally by Bloomberg Markets. Ms. Morrissey is a regular media commentator on topics as wide-ranging as climate change, executive pay and Brexit. Her well-received guest edit of the 'Today' program in December 2016 developed the theme of 'power to the people' and featured contributions from Michael Gove, John Macfarlane and Michael Lewis. Ms. Morrissey has served on the board of directors of the Financial Services Trade and Investment Board since July 2015, Daniel J. Edelman since 2019 and St James's Place since January 2020. Ms. Morrissey is a Fellow of London Business School and was awarded an Honorary Doctorate by Cambridge University in 2016. She was appointed CBE in the 2012 and subsequently promoted to Dame in 2017 in honor of her services to diversity in Financial Services and then Baroness in 2020, when she made her maiden speech in the House of Lords. Ms. Morrissey holds a Masters in Philosophy from the University of Cambridge.
Janice Savin Williams, one of our independent directors , is an equity holder and a Managing Director at Siebert Williams Shank & Co., LLC, America's largest women and minority-owned investment bank. Previously, Mrs. Savin Williams was Co-Founder and Senior Principal of the Williams Capital Group, L.P., a full-service investment bank. Since 2000, Thomson Reuters consistently ranked Williams Capital among the most active underwriters of publicly traded equity and investment grade corporate debt offerings. Prior to its merger in November 2019 with and into Siebert Williams Shank & Co., LLC, Mrs. Savin Williams spent twenty-five years at Williams Capital Group, L.P as a successful taxable fixed income salesperson and evaluating strategic new business initiatives. Mrs. Savin Williams began her thirty-year career on Wall Street with Shearson Lehman Brothers. She then became Vice President of taxable fixed income sales at Drexel Burnham Lambert, Inc. before joining the Industrial Bank of Japan. She is the current Trustee of Tufts University and has been a board member of several community and professional associations and not-for-profit organizations, including The Fresh Air Fund, ISI, Inc., Roundabout Theatre Company and Lenox Hill Neighborhood House. In 2010, she was appointed Vice Chair of the National Advisory Council on Minority Business Enterprises. Additionally, Mrs. Savin Williams was the driving force behind the board of directors' formation for the Harlem School of the Arts (HSA), serving as Vice-Chair and Secretary from 2010 to 2020. Through her dedicated fundraising and lobbying efforts, Mrs. Savin Williams successfully championed to prevent the permanent closure of HSA's doors in 2010. Extremely active in the New York City civic and not-for-profit landscape, Mrs. Savin Williams received the 2010 CUP Leadership Award, The African American Heritage Award from the City of New York, the Partnership with Children's 2004 Ann Vanderbilt Award and the 2004 Business Leadership Award of the New York State Supreme Court. Additionally, she received the 2013 Leadership Award from the Harlem School of the Arts. Mrs. Savin Williams earned her Bachelor of Arts in Economics at Tufts University.