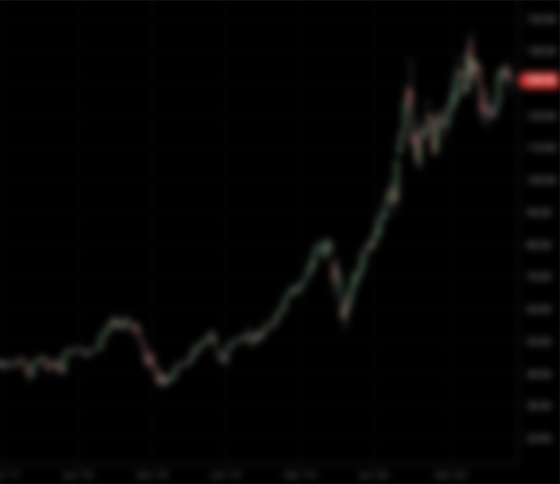 Innovative International Acquisition Corp.
Raised

$200M

CIK

1854275

Focus

Ecommerce, Healthcare, Technology, Software, Unicorns
Mohan Ananda, Chairman & CEO
Dr. Ananda was the founding Chairman, CEO, and President of Stamps.com (NASDAQ:STMP) and serves on its board of directors. Stamps.com, established in 1996, is the leading provider of Internet-based mailing and shipping solutions and utilizes technology developed by Dr. Ananda and protected by a number of US patents. Dr. Ananda was instrumental in raising in excess of $400 million of capital for Stamps.com, which included multiple rounds of private raises, followed by its $55 million initial public offering on NASDAQ in 1999 and a $309.1 million follow-on public offering. In June 2021, Stamps.com agreed to settle claims in connection with a derivative suit brought by shareholders of Stamps.com in exchange for (i) payment of $30 million of insurance proceeds to Stamps.com on behalf of certain of the shareholders from D&O insurance policies purchased by Stamps.com for the benefit of its directors and officers and Stamps.com; and (ii) implementation of certain corporate governance changes by Stamps.com. In August 2021, Stamps.com agreed to pay $100 million to settle claims in connection with a class action lawsuit brought by investors alleging Stamps.com misled investors about Stamps.com's relationship with the United States Postal Service to artificially inflate its stock price. Dr. Ananda also has been instrumental in entering into a definitive agreement for Stamps.com (STMP) to be acquired by Thoma Bravo, LP, a leading software investment firm, in an all-cash transaction that values Stamps.com at approximately $6.6 billion. Under the terms of the agreement, Stamps.com stockholders will receive $330.00 per share. Dr. Ananda was also the founder and director of a European-based investment firm, JAB Holdings Limited ("JAB"). JAB's capital was raised through a public offering in the Alternative Investment Market of the London Stock Exchange in the United Kingdom. Dr. Ananda was also a founder of Envestnet, Inc. (NYSE:ENV) ("Envestnet"), which is a leading provider of solutions to financial advisors and institutions. Dr. Ananda served as a director on Envestnet's board for a number of years. He is also the Chairman and CEO of Ananda Enterprises, Inc. a California company that provides technology and management consulting services. Dr. Ananda has been a managing partner in the law firm of Ananda & Krause, since 1986 and is the founding Chairman and CEO of Ananda Foundation (ananda-foundation.org). Ananda Foundation is a non-profit organization committed to bringing innovation in healthcare management to the lives of people by providing medical services online (telemedicine) for Neurology/Neurosurgery, Internal Medicine & Pediatric/Adolescent Medicine patients from all over the world. This includes clinical knowledge exchange, health technology implementation, and patient treatment in collaboration with the areas of telemedicine, tele-radiology services, and remote medical opinions/second opinions.
Dr. Ananda is also the Chairman of Paanini Foundation. The Paanini Foundation is focused on how technology can help employees do their jobs more innovatively and how human-machine collaboration can lead to a new paradigm of productivity. The Paanini Foundation's mission is to prepare employees who may be impacted by AI and automation for new opportunities that they will encounter. Mohan is also working with Stanford Seed Transformation Program organized by Stanford University through the Stanford Institute for Innovation in Developing Economies as a Seed Consultant assisting companies in India in the areas of improving management, growth, marketing and finances.
Dr. Ananda was the former Director of space systems at Jet Propulsion Laboratory, a NASA center from April 1970 to March 1980, and was the former Director of Research & Development for the Aerospace Corporation, a think tank for the US Air Force from March 1980 to December 1989 where Dr. Ananda was the primary architect for the development of the Global Positioning System (GPS) for the U.S. Department of Defense.
Dr. Ananda received his B.S. degree with Honors in Mechanical Engineering from Coimbatore Institute of Technology, Coimbatore, India. He received his MS degree in Aeronautics from California Institute of Technology, Pasadena, California. He also obtained a Ph.D. from the University of California at Los Angeles in Astro-dynamics and Control. He also obtained his law degree, J.D. from the University of West Los Angeles and has been a member of the California Bar since 1986.
Madan Menon, Chief Operating Officer and Director
Mr. Menon is the CEO of Frientap Inc., a California headquartered social marketplace startup, navigating Frientap through strategy and growth. Mr. Menon brings more than 17 years of startup and technology experience having worked with enterprises and startups in various capacities. Mr. Menon joined Xcinex Corporation as COO in 2017 and was responsible for Xcinex's product development and fund raising. In 2016, Mr. Menon, as director of Orion Diagnostix Pvt Ltd, setup www.testmyblood.in, to bring professional home collection of blood tests that are carried out by the lab of the patient's choice. He designed a scalable and resilient architecture that ensured minimal downtime and maximum uptime. Mr. Menon joined Flowedge Financial Solutions as their COO. Flowedge is a fintech firm focused on the propriety trading market. He also founded Virtu Technologies India, a private partnership managed service provider focused on the SMB market, servicing industries such as healthcare, finance, education and manufacturing, and he grew the company substantially year on year, ultimately leading the company to its exit. During his leadership, Mr. Menon grew the team, implemented cutting edge projects that saved customers a considerable amount of their annual IT budgets and improved operational efficiencies.
Mr. Menon earned his an MBA in 2005 in marketing & operations from Great Lakes Institute of Management, a premier business School in India. He holds a B.S. in Physics and holds certificates in Marketing & Finance from The Wharton School, University of Pennsylvania and in Cybersecurity from New York University's Tandon School of Engineering.
Elaine Price, CFO and Director
Ms. Price has been a certified public accountant for over 40 years, embarking on her career in 1977, and has owned her own practice for over 25 years. She received her bachelor's degree in Business Administration – Accounting from California State University Fullerton and a Master of Business Taxation from the University of Southern California. Elaine currently serves on the board of directors of two not-for-profit organizations - CloverLane Foundation and Next Step Service Dogs. In her practice, she consults clients who are starting businesses, transferring businesses between generations, and clients who have plans to expand globally. In addition, she was an assistant clinical professor at USC, teaching subjects from beginning accounting to tax classes in the university's master's program.
Fernando Garibay, Independent Director
Fernando Garibay is an American record producer, songwriter, DJ and entrepreneur. He was the official musical director of Lady Gaga's "Born This Way Ball" tour and the producer of the Born This Way album. He has produced and creative consulted for several top performing artists such as Lady Gaga, U2, Whitney Huston, Britney Spears, Enrique Iglesias, Bruno Mars, Rihanna and others and labels such as Sony Music & Warner Music Group. Mr. Garibay spent more than a decade as part of the in-house creative team at Interscope Records as executive, producer, and artist under the mentorship and direction of Jimmy Iovine, ultimately rising to be the chief- producer. He founded the imprint Paradise/Interscope, which is owned by the Universal Music Group. Mr. Garibay is also the founder of The Garibay Center, an institute aiming to instill orthogonal thinking and achieve higher levels of performance for C-Suite executives by invigorating creativity through his unique music knowledge. Mr. Garibay is a mentor at startup accelerators, such as Gener8tor. Mr. Garibay is a guest lecturer at Harvard University (Harvard Business School) and at the Massachusetts Institute of Technology (MIT) Media Lab in Cambridge, Massachusetts. Having started making hit records since 1998, Mr. Garibay's deep experience with the media and entertainment industry will help us assess prospects targets from a marketing and branding perspective. We believe Mr. Garibay to be qualified to serve as a director because of his extensive music production and marketing experience.
Anuradha "Anu" George, Independent Director
Ms. George is the Client Experience Digital Transformation Leader at AIG, responsible for driving digital, customer-first culture at AIG and for digitizing the broker and end customer experience. She was previously COO -Technology & Transformation at Morningstar. Her prior experiences include progressive leadership roles with GE Capital, the last as VP, Wholesale Finance Operations. Earlier in her career, and P&L responsibility for the roasted & coffee brands in Unilever, India. Ms. George is a customer focused, innovations and digital transformation executive who has successfully helped business leaders prepare for the future of work by connecting strategy with digitalization and operational excellence methods. Having worked for leading multinational organizations (GE, Unilever and Morningstar), she has led large operations and shared services teams globally in North America, Europe & Asia. Ms. George's expertise includes business strategy and transformations; emerging technologies; M&A-led integrations; organizational design; LEAN, Six Sigma and offshoring/global outsourcing. During her tenure at Morningstar & GE, Ms. George has led significant initiatives such as integrating an acquired business of $2.5 billion in assets; driving the introduction of emerging technologies (such as Artificial Intelligence, Machine Learning, Natural Language Processing, Chatbots, Robotics Process Automation) and leading a global business organizational re-design to enable faster growth & productivity. Ms. George served as executive sponsor of the Women's and Asia resource groups for both Morningstar and GE. Ms. George is also an active member of the board of the Chicago Literacy Alliance. Ms. George received an MBA from the University of Mumbai and has completed the prestigious Management Development Program at GE Crotonville. She is a certified GE Six Sigma Quality Leader and black belt. Having started her career in 1988, Ms. George's deep experience with business transformation and her knowledge of ESG will be critical in not only assessing prospective targets but also playing a key role in the M&A transaction. We believe Ms. George to be qualified to serve as a director because of her extensive expertise in digitizing businesses with emerging technologies, coupled with her diverse background and global management experience.
Nisheet Gupta, Independent Director
Mr. Gupta has been the Executive Vice President and Chief Financial Officer at Apogee Enterprises, Inc. since June 2020. In this role, Mr. Gupta oversees all aspects of the Apogee Enterprises, Inc.'s financial functions, including accounting, treasury, financial planning and analysis, global tax compliance, investor relations, internal audit, risk management and finance excellence. Mr. Gupta brings more than 20 years of experience as a finance leader. Most recently, he served as Vice President of Global Finance Operations at Land O' Lakes, a leading agribusiness and food company, where he led business unit finance and transformation. Prior to joining Land O' Lakes, Mr. Gupta worked at Diebold Nixdorf, as Vice President, Finance, Global Transformation from 2016 to 2017, Vice President, Finance and Chief Financial Officer, International from 2014 to 2016 and in various roles in Diebold Nixdorf's financial organization, from 2011 to 2014. Earlier in his career, Mr. Gupta served in numerous finance leadership roles with leading global companies including FirstData (now FISERV), Novartis, FedEx and Ernst & Young. Mr. Gupta brings a wealth of diverse experiences, having worked and lived in nine different countries over the course of his career. He holds an MBA from the Columbia Business School and London Business School; he is a Chartered Accountant and also a Bachelor of Commerce from the University of Delhi. Having started his career in 1995, Mr. Gupta's deep financial knowledge and deal making experience will be crucial in the M&A transaction. We believe Mr. Gupta to be qualified to serve as a director because of his extensive cross-border finance and M&A experience.
Valarie Sheppard, Independent Director
Ms. Sheppard retired from Procter & Gamble ("P&G") as Treasurer, Controller & Executive Vice President on March 31, 2021. Ms. Sheppard led P&G's global Finance, Accounting and Treasury team, responsible for the external financial reporting, financial planning, global business development and treasury operations for company businesses and operations in over 70 countries, with annual sales of more than $65 billion. She also led the global implementation of P&G's new organization design, P&G's most significant restructuring initiative in 25 years. Since joining P&G as a tax analyst in 1986, Ms. Sheppard held varied roles within the company, including finance and accounting positions in Fabric Care, Home Care and Beauty businesses, both in the U.S. and internationally. Outside P&G, Ms. Sheppard is currently a board member of the Federal Reserve Bank of Cleveland, Sovos Brands, Ibotta and KDC-One. From 2015 to 2020, Ms. Sheppard was a board member of Anixter International, Inc. She has also supported innovation in the Cincinnati, Ohio community as board chair of Cintrifuse from 2013 to 2021, an organization that connects the region's start-up companies to advice, talent, funding and customers. Ms. Sheppard's finance and M&A knowledge will be critical in target assessment and deal completion. We believe Ms. Sheppard to be qualified to serve as a director because of her extensive finance, M&A and treasury experience.