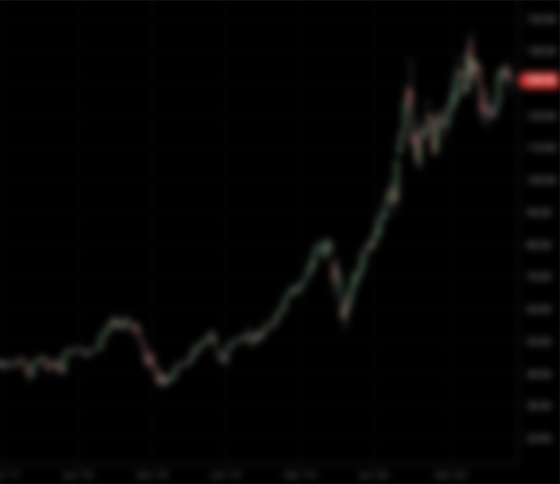 Focus Impact Acquisition Corp.
Raised

$234M

CIK

1854480

Focus

Education, Manufacturing, FinTech, Technology, Healthcare, Diversity & Inclusion
Westley ("Wes") W. O. Moore, Chairman . Wes Moore is the chief executive officer of Robin Hood Foundation, one of the nation's largest anti-poverty focused charities. Before becoming CEO at Robin Hood, Wes was the founder and CEO at BridgeEdU, an education platform based in Baltimore addressing the college completion and job placement crisis by reinventing freshman year for underserved students. BridgeEdU was acquired by Edquity, a Brooklyn-based student financial success and emergency aid firm, in June 2019. Wes also served as a White House Fellow to Secretary of State Condoleezza Rice and, prior to that, served as a captain and paratrooper with the U.S. Army's 82nd Airborne Division, including a combat deployment to Afghanistan. Wes has also worked in finance as an investment banker with Deutsche Bank in London and with Citigroup in New York.
Wes earned an MLitt in International Relations from Oxford University as a Rhodes Scholar in 2004, and he graduated Phi Theta Kappa from Valley Forge Military College in 1998 and Phi Beta Kappa from Johns Hopkins University in 2001. Wes is also the author of The New York Times bestseller "The Other Wes Moore," which has been optioned by executive producer Oprah Winfrey and HBO to be made into a movie, as well as four other bestselling books, "The Work," "Discovering Wes Moore," "This Way Home" and the recently released, "Five Days."
Troy Carter, Independent Director Nominee . Troy Carter is the founder and CEO of Q&A, a music technology company focused on building software solutions for recording artists via distribution and analytics. He also serves as an advisor to the NBA Players Association and The Prince Estate. Prior to founding Q&A, Troy was Global Head of Creator Services at Spotify from 2016 to 2018 and then served in a consulting role for CEO Daniel Ek until 2019. Troy serves on the boards of WeTransfer and SoundCloud, and served as an advisor to Lyft. He is also an active early stage investor, including in companies such as Uber, Lyft, Dropbox, Spotify, Slack, Warby Parker, Gimlet Media, and Thrive Market. Troy previously founded the entertainment company, Atom Factory, in 2008, where he worked with Lady Gaga, John Legend and Meghan Trainor.
Troy is an executive member on the board of trustees at Aspen Institute and as well as a Henry Crown Fellow. In addition, he is a member of the United Nations Foundation Global Entrepreneurs Council. Troy also has served on the boards of directors of Los Angeles County Museum of Contemporary Art, Los Angeles Mayor's Council for Technology & Innovation and CalArts. Troy has previously been included on Fast Company's list of most creative people and on Billboard's Power 100 list, an annual ranking the music industry's top influencers.
Jerri DeVard, Independent Director Nominee . Jerri is the founder of the Black Executive CMO Alliance (BECA), an alliance designed to champion corporate diversity and help build the next generation of C-suite marketing executives. Prior to founding BECA, Jerri was an executive at Office Depot, Inc. from 2017 to 2020, serving as the executive vice president and chief customer officer, where she was responsible for eCommerce, customer service, all marketing functions, data & analytics and communications and events, and prior to that, as the chief marketing officer. Before moving to Office Depot, Jerri served as chief marketing officer of The ADT Corporation, a leading provider of home and business security services, from 2014 to 2016 and, prior to that, as executive vice president, CMO for Nokia and was based in Helsinki and London. Additionally, Jerri has held senior marketing roles as SVP-Verizon Communications, CMO-Citibank, VP-Revlon, VP-Harrah's Entertainment, the NFL and General Mills, formerly the Pillsbury Company.
Jerri currently serves as a director on the boards of Under Armour Inc., Cars.com and Roots Insurance. Previously, she served on the boards of directors of ServiceMaster, Belk, Gurwitch Products, Tommy Hilfiger and the advisory board of PepsiCo. Jerri is a graduate of Spelman College, where she served as a member of the Board of Trustees and received her MBA from Clark Atlanta University Graduate School of Business. Jerri has been selected by Black Enterprise as one of the 75 Most Powerful Blacks in Corporate America and 50 Most Powerful Women in Business, named by AdAge as a Rockstar CMO and Power Player and 50 Women to Watch by the WSJ.
Ernest D. Lyles II, CFO . Ernest Lyles is the CEO of The HiGro Group, a mission driven private equity firm focused on buyout investing in the lower middle market, which he founded in 2016. As CEO, Ernest oversees all aspects of the firm including investment activities, growth initiatives and talent management. Additionally, he serves as a board observer of EMSAR and director of DRS Imaging Services, two HiGro portfolio companies. Prior to founding The HiGro Group, Ernest spent a decade as an investment banker with UBS Investment Bank where his tenure included advising some of the world's most notable corporations and private equity firms. As the head of technology and business services at UBS Investment Bank, Ernest became the most senior African-American investment banker within the firm's industry coverage groups.
Ernest serves as a director on the boards of the Citizens Committee for New York, Scan / Harbor, Manhattan Country School and the West Harlem Development Corporation. Ernest also is a member of the New York Economic Club and Founder of the UTULIVU Group, a mission driven non-profit focused on the continuity of holistic achievement by high performing Black men. Ernest attended The Howard University School of Law in Washington DC and Shepherd University in West Virginia.
Howard L. Sanders, Director . Howard Sanders is the managing member of Auldbrass Partners, a growth-focused private equity firm investing primarily in secondaries transactions, which he founded in 2011. Howard heads Auldbrass Partners' transactional sourcing, deal execution, investment strategy and business development. He has led successful Auldbrass Partners investments in SaaS (Software as a Service), PaaS (Platform as a Service), Tech-enabled manufacturing and services, Healthcare and EdTech companies. Before founding Auldbrass Partners, Howard was a managing director at Citigroup where he was responsible for managing and directing Citi Holdings' proprietary investments in private equity, hedge funds and real estate. Prior to Citi, Howard was a vice president in mergers and acquisitions for Deutsche Bank (a successor to James D. Wolfensohn and Co.). He also previously served as an adjunct professor at Columbia Business School.
Howard is currently a board member of the Partnership for New York City Foundation, the Riverside Church in the City of New York and the Undergraduate Executive Board of the Wharton School at the University of Pennsylvania. He holds an MBA from Harvard University and a BS from the Wharton School at the University of Pennsylvania.
Carl M. Stanton, CEO . Carl brings nearly three decades of experience in leading companies across transformative Private Equity/Alternative Asset management with a proven track record in creating shareholder value. Carl has unique knowledge and skills across all facets of Asset Management. He is a team builder and has managed and co-led two Alternative Asset Management firms totaling over $4.5 billion AUM, and has delivered best-in-class investment performance results along with colleagues over multiple funds. He has advised CEOs, CFOs, and Boards of Directors of multiple companies and spread managerial, financial, and strategic best practices with demonstrated expertise in value creation strategies including revenue growth strategies, industry transformation, cost control, supply chain management, and technology best practices. Carl has also served as Board Member to more than 15 portfolio companies across Industrial Products & Services, Transportation & Logistics and Consumer industries.
Carl is former Managing Partner and Head of Private Equity for Invesco Private Capital, a division of Invesco, Ltd. (NYSE: IVZ), which managed private investment vehicles across private equity, venture capital, and real estate. At Invesco Private Capital, Carl was responsible for overseeing multiple alternative asset investment Funds and served as Chair of Investment Committee for domestic PE efforts. Prior to Invesco, Carl served as Managing Partner and co-owner at Wellspring Capital Management LLC, a private equity investment firm focused on control investments in growing companies in the industrial products & services, healthcare and consumer industries. He oversaw and approved all investments as a member of the Investment Committee. At the time of his retirement in 2015, the firm had invested more than $2.5 billion in 35 platform companies and achieved top-tier investment results.
Currently, Carl serves as the Founder of cbGrowth Partners, which focuses on sustainable investments, and serves as Advisor to Auldbrass Partners. Previously, Carl worked at Dimeling, Schreiber & Park, Peter J Solomon & Co, Associates, and Ernst & Young Corporate Finance LLC. Mr. Stanton holds a BS degree in Accounting from the University of Alabama and an MBA degree from Harvard Business School. He resides in New York with his family and serves as Trustee, Treasurer and Head of Finance and Endowment Committee of Christ Church United Methodist, a nonprofit organization. He also serves as Board of Visitors at the University of Alabama, College of Commerce.
Dawanna Williams, Independent Director Nominee . Dawanna serves as the managing principal at Dabar Development Partners, which she founded over 15 years ago. Dabar has developed over 3,000 apartments units covering more than 2 million square feet of mixed-use developments and has had principal involvement in development projects awarded by NYC'S Department of Housing Preservation and Development (HPD), NYC's Economic Development Corporation (EDC), and New York City's Housing Authority (NYCHA). As managing principal, she is involved in all executive aspects of business operations, from developing strategic priorities to executing development projects to risk management to establishing firm values and standards. Prior to Dabar, Dawanna served as General Counsel at Victory Education Partners and as a senior associate in the commercial real estate group at Sidley Austin LLP.
Dawanna serves on the board of directors of the Apollo Theater, chairing the real estate committee, and on the board of directors for the New York City Trust for Cultural Resources. She also serves on the board of directors of the New York Real Estate Chamber. Dawanna earned an A.B. from Smith College in economics and government, a master of public administration from Harvard University Kennedy School of Government, and a doctor of jurisprudence from the University of Maryland School of Law.