Merged into Lottery.com, ticker now LTRY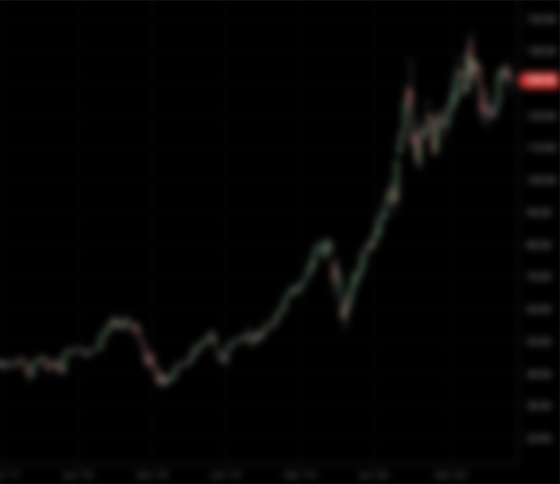 LTRY
Lottery.com
| | | | |
| --- | --- | --- | --- |
| First | 2019-02-04 | $10.08 | |
| Merger | 2021-11-01 | $15.28 | 52% |
| Merger +6mo | 2022-05-03 | $2.02 | 80% |
| Merger +1yr | 2022-11-01 | $0.37 | 96% |
| Recent | 2023-03-21 | $0.38 | 96% |
Trident Acquisitions Corp.
Raised

$175M

CIK

1673481

SPAC Ticker

TDAC

Merger

Lottery.com

Merged Ticker

LTRY

Focus

Oil & Gas, Natural Resources, Energy
rom the company's S-1/A filed April 30, 2018:_
Ilya Ponomarev, CEO
Ilya Ponomarev has served as our director since our inception and has been our Chief Exective Officer since February 15, 2018. From December 2007 to the present, Hon. Ponomarev served an opposition member of Russian Parliament — State Duma representing Novosibirsk — the capital of Siberia, and is chairing Innovations and Venture Capital (formerly Hi-Tech development) subcommittee. Although he was a member of parliament until 2016, after his lone vote against the war between Russia and Ukraine, he was not permitted to return to Russia after traveling to the United States. In April 2015, the Russian parliament lifted Mr. Ponomarev's diplomatic immunity and allowed a prosecutor to bring charges of misappropriation of funds belonging to Skolkovo Foundation against Mr. Ponomarev, in what was widely reported as a politically motivated prosecution. The case remains open and Mr. Ponomarev would be subject to arrest if he returned to Russia. Earlier Ilya Ponomarev held various positions in government offices and private companies, including Vice president of Yukos Oil Company, a large Russian oil and gas company, and prior to that Director for CIS Business Development and Marketing for Schlumberger Oilfield Services. Ilya Ponomarev holds BSc in Physics from Moscow State University and Master of Public Administration from Russian State Social University. He is an author of a number of research papers and magazine articles about new economy development, energy, regional policies, education and international relations. We believe that Mr. Ponomarev is qualified to serve as a member of our Board of Directors because his understanding of new technologies in oil & gas field and his international network of political and business leaders.
Edward S. Verona, Chairman of the Board
Edward S. Verona has served as our director and Chairman of the Board since April 29, 2016. Mr. Verona has been a Senior Director of McLarty Associates, an international affairs advisory business since June 2014. Prior to joining McLarty, Mr. Verona served for five years as President of the US-Russia Business Council (USRBC), where he led the Council's efforts to provide government relations services to American and Russian companies and facilitate American entry into the Russian market. Before joining USRBC, Mr. Verona spent many years in the energy sector and in the U.S. Foreign Service, posted in former Soviet states and in Latin America. He was Executive Director of the Moscow-based Petroleum Advisory Forum from December 1996 to August 1998. From August 1998 to August 2003 he held various positions with Texaco and ChevronTexaco, including Head of Representation for Texaco in Russia and Kazakhstan and Vice President for Government and Public Affairs for Latin America, based in Caracas, Venezuela. Subsequently, he served as Vice President of ExxonMobil Russia from June 2006 to August 2008, with responsibility for government and public affairs. Mr. Verona began his energy sector career working for Shell Oil Company in New York City, and first worked on energy issues in Russia in 1996 as Executive Director of the Moscow-based Petroleum Advisory. He has served as Chairman of the Kazakhstan Petroleum Association and as Chief Representative of Barrick Gold in Russia. Prior to joining Texaco, Mr. Verona served for seven years in the US Foreign Service as Economic Officer in Mexico City, Brasilia, and Moscow. In 1980, he joined mining and oil & gas equipment manufacturer Ingersoll-Rand as Special Representative posted in Bolivia, Ecuador, and Miami. Mr. Verona graduated from the University of Arizona with a Bachelor's degree in Political Science, and he received a Master's of International Management from the American Graduate School of Global Management (Thunderbird). He speaks Russian, Spanish, and Portuguese. We believe that Mr. Verona is qualified to serve as a member of our Board of Directors because of his experience in the oil & gas industry, his in-depth, hands-on knowledge of Eastern European business environments, and his prominent international government affairs roles.
Oleksii Tymofiev, COO
Oleksii Tymofiev has served as our Chief Operating Officer since February 15, 2018. He was our Chief Executive Officer from April 29, 2016 until February 15, 2018. Since August 2015, Mr. Tymofiev has been the Chief Executive Officer at Ukrteploenergo Ltd., where he has been responsible for the development and implementation of a turnaround strategy at the company, which is an owner-operator of heat-and-power plants in the Ukraine with over 4,000 employees and $200 million in revenue in 2015. From March 2010 until August 2015 he served in a variety of positions with PJSC Smart Holding, an investment company, most recently as general director. Prior to Smart-Holding Group, Mr. Timofieiev was Executive Board Member and Head of Investments and Equity Department at Naftogaz of Ukraine NJSC, the state holding company operating in the field of oil and gas production and transportation. Mr. Timofieiev joined Neftogaz after her served as Head of Legal department at another state oil & gas enterprise PJSC Ukrgazvydobuvannya, largest gas production company of Ukraine. Mr. Timofieiev holds Ph.D. in Law from Frunze Simferopol State University (1998) and International Economic Relations degree from Karazin Kharkiv National University (2010).
Vadim Komissarov, President
Vadim Komissarov has served as our President since our inception. Mr. Komissarov was appointed our Chief Financial Officer and to the Board of Directors on April 29, 2016. Prior to April 29, 2016, Mr. Komissarov served as our Secretary and Treasurer. In March 2015, Mr. Komissarov founded VK Consulting, Inc., a financial advisory services firm for which he is a director. Prior to that, from August 2014 until April 2015, Mr. Komissarov was an advisor to UMW Technology and UMW corporation Sdn Bhd. From September 2009 until March 2014 he was the co-founder and head of investment banking from Globex Capital, an investment banking and financial advisory firm. Mr. Komissarov started his investment banking career in New York working for international banks, including Merrill Lynch and Bank of New York, handling private equity transactions and ADR programs for Eastern European clients. Mr. Komissarov holds an MBA degree from NYU's Stern School of Business. We believe that Mr. Komissarov is qualified to serve as a member of our Board of Directors because of his expertise in international investment banking, mergers and acquisition experience in Eastern Europe and CIS countries, and his appointments on the Board of Directors of prominent Eastern European financial institutions.
Michael Wilson, Secretary & Treasurer
Michael Wilson has served as our Secretary and Treasurer since April 29, 2016. Mr. Wilson has been self employed as a consultant since September 2015. Prior to that, from February 2014 until July 2015, Mr. Wilson was responsible for finance and back-office operations in the capacity of Chief Operating Officer of the Trout Group LLC, an investor relations and broker-dealer group. From March 2012 until December 2013, Mr. Wilson was engaged as principal to restructure the finances and operations of Pompei A.D. LLC, an international branding and strategy firm with Fortune 500 clients. From September 2009 until November 2011, Mr. Wilson served as the Managing Director for VEB Capital Americas, Inc. and President — US Office for Globex Capital. Previously, he served for nearly 3 years as a Senior Managing Director for a private family equity investment group DEH Family Holdings that had business ranging from Real-Estate to Technology. For 8 years prior to that, Mr. Wilson served as the Vice President of Strategy and Market Development for Active International, a leading alternative asset trading company at which he developed funding structures around non-monetary transactions and established the firm's activities in South Korea and Russia. Prior to that, he served as Chief Financial Officer of Entersoft, an OLTP monitoring software company. Mr. Wilson started his career in accounting at Coopers & Lybrand after completing a dual concentration in Finance and Accounting from Northeastern University. Mr. Wilson completed his graduate work in Finance and International business at NYU's Stern Graduate School of Business.
Thomas Gallagher, Director
Thomas Gallagher has served as our director since April 29, 2016. Since 2009 Mr. Gallagher has been the Chairman of Exchequer Capital GmbH, a wealth advisory firm. Mr. Gallagher serves as a directors of a number of private companies, as well as serving as an Advisor to the Chairman, Eurasian Bank, Kazakhstan on Private Banking, and to the Chairman, SkyBridge Capital AG in Zürich, Switzerland. He was the Head of Alternative Investments, Valartis Asset Management from February 2008 to September 2008. Prior to that since 2003 he worked for Moore Capital Management as Director of European Wealth Management in Alstra Capital Management, and a Director of the Fund Investment Group. From 2000–2003 he was the founder in Oak Hill Platinum Partners, doing financial & institutional fundraising and products consulting. Earlier in his career he worked as legislation Counsel in Joint Committee on Taxation of The Congress of the United States and later worked at Counsel in Davis Polk & Wardwell; Milbank, Tweed, Hadley & McCloy; Gallagher & Blitz; Chadborne & Parke; and O'Connor & Hannan. Mr. Gallagher has LL.M., Yale Law School, J.D., Magna Cum Laude, Loyola Law School (N.O.), A.B., Villanova University. We believe that Mr. Gallagher is qualified to serve as a member of our Board of Directors because of his experience in fund management, his international investment risk management expertise, and his relationships with prominent business leaders in Eastern Europe and CIS countries..
Gennadii Butkevych, Director
Gennadii Butkevych has served as our director since February 15, 2018. Mr. Butkevych founded Agrotechbusines LLC in 1999 and has grown from a single grocery kiosk to one of the largest chain of discount supermarkets in Ukraine. In 2013 Mr. Butkevych co-founded ATB Corporation and Agrotechbusines LLC was merged into the new entity, becoming ATB-Market Company, and for which Mr. Butkevych serves as Director. ATB currently has 920 locations in over 230 cities and towns in Ukraine. Orphanage No. 1 of Dnepr city has been sponsored by ATB Corporation since January 14, 2014. Mr. Butkevych founded and is the honorary Chairman of the "Dnepr Open" amateur tennis tournament. As the owner of the Equides Equestrian Club – the home of frequent inter-regional and international events – Mr. Butkevych sponsors the Ukrainian horse riding national youth sports team. Mr. Butkevych is a graduate of Dnipropetrovsk Engineer and Architecture Institute and holds an MS degree in Engineering. We believe that Mr. Butkevych is qualified to serve as a member of our Board of Directors because of his track record of building successful businesses from the ground up, high ethical standards, community involvement, and his connections to business people in Eastern Europe.