Merged into Quantum-Si, ticker now QSI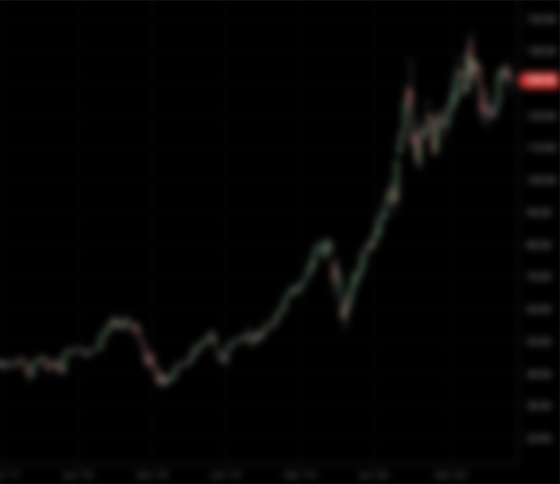 HighCape Capital Acquisition Corp.
Raised

$115M

CIK

1816431

Focus

Life Sciences
We were formed by HighCape, a life sciences investment firm with a focus on active investing in commercial stage companies. HighCape typically invests in companies that have FDA cleared products and are at the point of product launch or have already generated revenue for multiple years. HighCape's expertise in working with companies at this stage of development is what makes it unique. We believe that the experience of HighCape's partners and advisors and our management team and board of directors will allow us to source, identify and execute an attractive transaction for our stockholders. Collectively, this group has been actively involved in initial public offerings and exits totaling in excess of $5 billion.
Our management team is led by Kevin Rakin, our chief executive officer, who has more than 30 years of experience in leading, investing and exiting life sciences companies across a wide array of products and services. Mr. Rakin has been a chief executive officer, chairman and a board member for a number of public and private life sciences companies, including Genaissance (merged with Clinical Data and subsequently sold to Forest Laboratories, Inc.), Cyvek, Inc. (sold to Bio-Techne Corporation), Ipsogen SA (sold to Qiagen) and Collagen Matrix, Inc. (sold to Linden Capital Partners). Prior to co-founding HighCape in 2013, Mr. Rakin was the chairman and chief executive officer of ABH. From 2006 – 2011, together with most of the members of the HighCape team, ABH grew from a company with eight employees and no revenue to one with a revenue run rate approaching $176 million per year and over 500 employees. In 2011, ABH was acquired by Shire Plc for $750 million.
The other member of our management team is Matt Zuga, who will be our chief financial officer. Messrs. Rakin and Zuga co-founded HighCape and have worked on transactions together for more than 20 years. Prior to HighCape, Mr. Zuga was a managing director with Syngenta Ventures Pte Ltd, an investment vehicle of Syngenta Corp. He was also the founder and managing member of Red Abbey, an investment company focused on biotechnology companies. Prior to Red Abbey, Mr. Zuga was a Managing Director and head of life sciences investment banking at Legg Mason.
We have assembled a group of independent directors who we believe will provide us oversight, governance and extensive experience in sourcing, evaluating and transacting significant life sciences opportunities. Our directors have extensive experience, having served as directors or officers for numerous publicly-listed and privately-owned companies, with acquisitions, divestitures and corporate strategy and implementation, which we believe will significantly benefit us as we evaluate potential acquisition or merger candidates. These directors include:
David Colpman was the Managing Partner of Colpman Consulting Ltd, a business development consultancy, until March 2020. Since 2014, Colpman Consulting secured transformational deals for Alligator Bioscience AB, Cormorant Pharmaceuticals AB, Agalimmune Ltd., Diaprost AB and Ziylo Ltd. Prior to this, Mr. Colpman was the head of business development for Shire Plc, where he executed on the M&A and licensing strategy which successfully built the company to become a global leader in rare diseases and specialty medicines. Reporting directly to the CEO he led a team of over 20 business development professionals. Notable transactions included the $4.2 billion acquisition of ViroPharma Incorporated and the acquisition of SARcode Bioscience, Inc., which delivered the blockbuster drug Xiidra for Dry Eye. Earlier in his career at Shire Plc he identified and led the acquisition of Transkaryotic Therapies Inc. which went on to become the cornerstone of Shire Plc's successful rare disease business. He also in-licensed Lialda, which achieved sales of $700 million to become sector leader in ulcerative colitis.
​
Antony Loebel, M.D. is the Chief Executive Officer of Sunovion, the U.S. subsidiary of Sumitomo Dainippon Pharma Co. Ltd, a company he joined in 2007. Sunovion's track record of discovery, development and commercialization of important psychiatric, neurological and respiratory therapies has included Latuda®, Brovana®, Aptiom® and Lonhala® Magnair® Inhalation Solution and, most recently, KYNMOBI™ sublingual film. His prior industry experience includes seven years in drug development and medical affairs roles at Pfizer. He serves as an Executive Leadership Team member of Sunovion and an Executive Officer of Sumitomo Dainippon Pharma Co., Ltd., the parent company of Sunovion. Dr. Loebel also serves on the Pharmaceutical Research and Manufacturers of America (PhRMA) Board of Directors and previously served on the Massachusetts Biotechnology Council (MassBio) Board of Directors. For his achievements in advancing new treatments for central nervous system (CNS) disorders, Dr. Loebel received the 2015 Award for Leadership from the International Society for CNS Drug Development and the 2019 CNS Summit Leadership Award. Selected by PharmaVOICE in 2019 and 2013 as one of the "100 Most Inspiring People" in the pharmaceutical industry.
​
Robert Taub has more than four decades of business experience in the biopharmaceutical and medtech industries. Mr. Taub is the Co-Founder and Chairman of the Board of Nyxoah, a private company which is developing implants to treat Obstructive Sleep Apnea and recently received an approximately $25 million investment from investors including ResMed Inc. Prior to this, Mr. Taub was the Chairman of Neuroderm, a Nasdaq listed biotech company that was sold to Mitsubishi-Tanabe for $1.1 billion in 2017. Mr. Taub also founded and served as President, Chief Executive Officer and a member of the board of directors of Omrix, a biopharmaceutical company that marketed biological products for the biosurgical and immunotherapy markets and which was acquired by Johnson & Johnson in 2008, following a listing on Nasdaq in 2006.
​
We believe our management team is well positioned to take advantage of the growing set of acquisition opportunities in the life sciences industry and that our contacts and relationships, ranging from owners of private and public companies, private equity funds, venture capital firms, investment bankers, attorneys, accountants and business brokers will allow us to generate an attractive transaction for our stockholders.