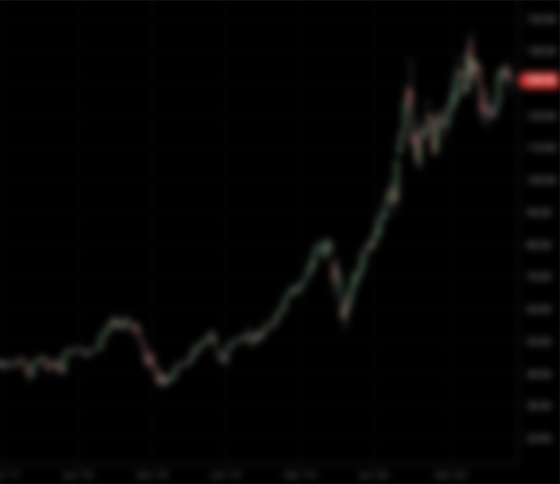 Kingswood Acquisition Corp.
Raised

$100M

CIK

1823086

SPAC Ticker

KWAC.U

Focus

Financial Services
Gary Wilder
Mr. Wilder, our Executive Chairman and Director, has served since January 2019 as Group Chief Executive Officer of KWG, a publicly traded, fully integrated wealth and investment management group with over 16,000 active clients and over $7 billion of assets under advice and management, and as Executive Chairman of Kingswood US, KWG's subsidiary and U.S. holding company. He joined the board of KWG in October 2017 as a non-Executive Director.
Mr. Wilder is also a co-founding partner of KPFLP and alongside his partner, Jonathan Massing, has undertaken a range of long-term private equity investments and financial transactions. In September 2006, Mr. Wilder co-founded Moor Park Capital Partners LLP, a private real estate firm based in London, where he currently serves as the Executive Chairman. Prior to founding Moor Park, Mr. Wilder was a Managing Partner and the Co-Head of European Funds Group at Nomura, a team he created following his role as head of Nomura's Real Estate Principal Finance Group. He was also a member of Nomura's Global Fixed Income Committee. Between 1999 and 2002, Mr. Wilder was Partner & Managing Director at Credit Suisse First Boston responsible for its European Real Estate Investment Banking business. Between 1992 and 1999, Mr. Wilder was a Managing Director at Bankers Trust (now Deutsche Bank) in the Real Estate Group. Mr. Wilder is a Chartered Accountant and a graduate of the Cass Business School, University of London, where he attained a Bachelor of Science degree with honors. Mr. Wilder is authorized as a Senior Manager Function holder by the UK Financial Conduct Authority.
Michael Nessim
Mr. Nessim, our Chief Executive Officer, is currently the President of Kingswood US. Mr. Nessim joined Kingswood US through KWG's acquisition of a majority interest in MHC. MHC is the majority owner of Benchmark. Mr. Nessim has served since March 2019 as the President and CEO of Benchmark. Prior to that, Mr. Nessim served as the president of Bluecrest Capital LLC for 13 years.
Mr. Nessim currently holds Series 7, 24, 63 and 65 Securities Licenses. Mr. Nessim graduated from C.W. Post University with a degree in Business Management.
R. Lawrence (Larry) Roth
Mr. Roth, our lead independent director, has served since October 2016 as the Managing Partner of RLR Strategic Partners LLC, a consulting company, where he works closely with senior management teams, boards of directors and advisory boards across the wealth management space to deliver high-impact strategic growth plans, as well as plan execution support. In addition to strategic planning, Mr. Roth also provides comprehensive M&A advisory solutions, delivered in association with Berkshire Global Advisors, a leading global boutique investment bank focused on mergers & acquisitions for the financial services sector.
Mr. Roth currently serves on the boards of directors as well as advisory boards of the following: Advisory Board Chairman of Haven Tower Group, Member of the Board of Directors of Oppenheimer & Co. Inc., Member of the Board of Directors of Clark Capital Management Group and Editorial Advisory Board Member for Real Assets Adviser. From May 2014 to September 2016, Mr. Roth served as Chief Executive Officer of Cetera Financial Group, the second largest network of independent broker-dealers in the U.S. From 2013 to 2014, Mr. Roth was the Chief Executive Officer of Realty Capital Securities, a financial services firm engaged in the independent wealth management business. From 2006 to 2013, Mr. Roth was Chief Executive Officer of AIG Advisors Group, one of the largest networks of independent broker-dealers in the country. He has also previously served as a Managing Director of Berkshire Global Advisors and remains affiliated with the firm today as a Senior Advisor. Mr. Roth first entered the wealth management industry as an entrepreneur when he personally acquired Vestax, a Hudson, Ohio-based full-service independent broker-dealer.
Mr. Roth has an undergraduate degree from Michigan State University and a J.D. from the University of Detroit School of Law. He is also a graduate of the Owner/President Management Program at Harvard University's Graduate School of Business Administration. He holds Series 7, 24, 63 and 79 FINRA registrations.
Jonathan Massing
Mr. Massing, one of our directors, is currently the non-executive Deputy Chairman of KWG. Mr. Massing was appointed as a non-executive director of KWG in 2017 and, in 2019, assumed the role of Deputy Chairman. Prior to joining KWG, Mr. Massing served as one of the founding partners of KPFLP starting in June 2004. In 1993, Mr. Massing became a founding partner of Kingswood LLP, a City-based professional advisory firm specializing in corporate finance and other professional services for private entrepreneurial businesses and smaller companies. In 1998, Mr. Massing set up KIP as an independent, UK Financial Conduct Authority regulated, private equity investor. KIP also acts as General Partner to KPFLP. Mr. Massing began his career as a chartered accountant at PricewaterhouseCoopers LLP in 1981.
Mr. Massing is a member of the Corporate Finance Faculty of the Institute of Chartered Accountants in England and Wales, holding the Corporate Finance Diploma entitling the use of the designation "CF". In 2010, he was admitted as a Member of the Royal Institution of Chartered Surveyors (MRICS). Mr. Massing attained a Bachelor of Science with Honors at Cardiff University.
David Hudd
Mr. Hudd, one of our directors, is currently a non-executive director of and legal consultant to KWG. Mr. Hudd is also senior counsel and a former partner of Hogan Lovells, where he served as Deputy CEO from July 2014 to July 2020.
Mr. Hudd joined Lovells (now Hogan Lovells) as its first dedicated capital markets partner in 1994 to establish the firm's structured finance practice. Before his appointment as Deputy CEO, Mr. Hudd led the firm's global finance practice. Mr. Hudd served as Head of Structured Finance at Banque Indosuez in London (now Crédit Agricole) between 1993 and 1994, as Head of Structured Finance at Sanwa International in London (now Mitsubishi UFJ Group) between 1991 and 1993, and as Head of Legal and subsequently Head of Structured Finance at Banque Paribas in London (now BNP Paribas) from 1985 to 1990. Mr. Hudd started his career as an Associate at Linklaters.
Mr. Hudd graduated with an MA in Jurisprudence from Oxford University and is qualified as a solicitor.
Howard Garland
Mr. Garland, one of our directors, is a Partner of Pollen Street and a member of the firm's private equity and credit investment committees. He is currently a non-executive director of KWG, in which capacity he has served since December 2019.
Beginning in 2012, Mr. Garland spent three years assisting the Swedish credit institution Hoist Finance to enter the UK debt collecting and non-performing loan debt purchasing sector, acting as the UK Chief Operating Officer and supporting the acquisition of a number of UK companies and debt portfolios in both a structuring and operational role.
Mr. Garland has a 1st class honors degree in Mathematics from University College London.
Lisa Roth
Ms. Roth, one of our directors, has been since 1999 the president of Monahan & Roth, LLC, a professional consulting firm offering consulting, expert witness and mediation services on financial and investment services topics including regulatory compliance, product due diligence, suitability, supervision, information security and related topics. Previously, Ms. Roth founded ComplianceMAX Financial Corp. (purchased by National Regulatory Services in 2007), a regulatory compliance company offering technology and consulting services to more than 1,000 broker-dealers and investment advisers. Ms. Roth has been engaged as an expert witness on more than 150 occasions, including FINRA, JAMS and AAA arbitrations, and Superior Court and other litigations, providing research, analysis, expert reports, damages calculations and/or testimony at deposition, hearing and trial.
Ms. Roth also has served since April 2016 as the President, AML Compliance Officer and Chief Information Security Officer of Tessera Capital Partners. Tessera is a limited purpose broker dealer offering new business development, financial intermediary relations, client services and marketing support to investment managers and financial services firms. Ms. Roth holds FINRA Series 7, 24, 53, 4, 65, 99 Licenses. Previously, Ms. Roth has served in various executive capacities with Keystone Capital Corporation, Royal Alliance Associates, First Affiliated Securities Inc. (now First Allied Securities, Inc.), and other brokerage and advisory firms.
Ms. Roth attained a Bachelor of Arts Degree and was awarded the History Prize from Moravian College in Bethlehem, PA. For the avoidance of doubt, Ms. Roth is unrelated to Mr. Roth.
Caroline O'Connell
Ms. O'Connell, one of our directors, has been since September 2019 the Chief Strategy and Customer Experience Officer of Equitable (formerly AXA Equitable) and a member of the firm's Operating Committee.
Previously, Ms. O'Connell held several roles at BNY Mellon, which she joined in 1999, including Chief Strategy Officer for the firm's Pershing franchise and Chief Marketing Officer for its Investment Services business. Ms. O'Connell is a board member of the Securities Industry Institute at The Wharton School at the University of Pennsylvania. She is part of the Strategic Advisory Board for FTV Capital, a multi-billion dollar venture capital and private equity firm as well as Senior Advisor to Omega Venture Partners, a start-up venture capital firm specializing in human-enabled artificial intelligence. Ms. O'Connell is also co-founder of the Outthinker Chief Strategy Officer Roundtable and a member and former Chair of the Marketing and Communications Committee of The Women's Forum of New York.
Ms. O'Connell holds FINRA series 7, 24 and 63 Licenses. Ms. O'Connell holds a Bachelor of Science degree in Education and Master of Business Administration in Marketing from Old Dominion University in Norfolk, Virginia.