Merged into Selina, ticker now SLNA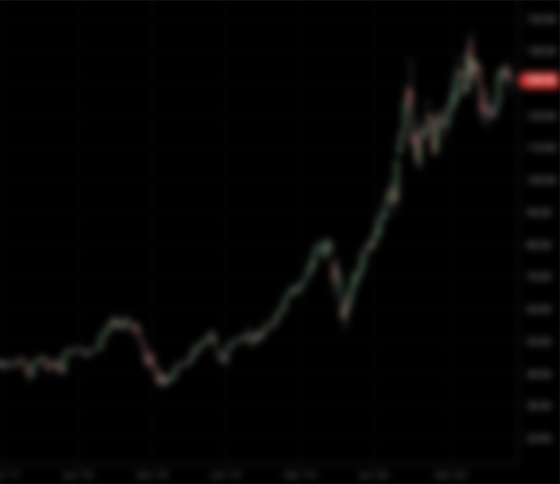 SLNA
Selina
| | | | |
| --- | --- | --- | --- |
| First | 2022-10-27 | $9.75 | |
| Recent | 2023-03-24 | $1.60 | 84% |
Raised

$175M

CIK

1838544

SPAC Ticker

BOAS.U

Merger

Selina

Merged Ticker

SLNA

Focus

PropTech, Technology, Real Estate
Scott Seligman will be our Chairman of the Board as of the effective date of the registration statement of which this prospectus forms a part. Mr. Seligman is a prominent real estate investor and entrepreneur with more than 40 years of management experience in public and private corporations. Mr. Seligman currently serves as the Chairman of The Seligman Group and its affiliated operating entities. In this capacity, he is responsible for a multi-billion-dollar real estate portfolio, banking and financing enterprises, a private aviation lessor, and various other endeavors. In 1977, Mr. Seligman became President, Director, and COO of Seligman Group, a publicly traded real-estate investment company. Under Mr. Seligman's leadership, the Seligman Group developed over 10,000 multi-family units across the continental United States before taking the entity private again in 1987. He also served as President of Mid-States Mortgage Corporation which specialized in providing HUD financing for first time home buyers. Mr. Seligman is a minority owner of the San Francisco Giants baseball team. He received his undergraduate degree from the University of Michigan.
Brian Friedman has served as our Chief Executive Officer and Chief Investment Officer since December 31, 2020. Mr. Friedman has extensive experience in the real estate and investment industry. He is currently the Managing Partner of Foxhall Partners, a private alternative investment firm focused on real estate investments, hospitality management and development in the Washington D.C. area. He oversees all aspects of development and capital raising coordinating Foxhall's joint-venture operations. In this capacity he developed and owns the Line Hotel, Washington D.C., as well as numerous retail and commercial real estate properties with aggregate transaction values in excess of $3 billion. Mr. Friedman is a Partner at Friedman Capital and leads Friedman's real estate and special situations investing practice and serves on the board of KeySourceUSA, a generic drug distributor. He is a member of ULI ("Urban Land Institute") and ICSC ("International Council of Shopping Centers") and a strategic advisor to Amalgamated Casualty Insurance working on their real estate portfolio. Previously, he was the CIO at First Management Group (FMG), a Maryland based Pension fund advisor and real estate management firm where he led investments in 36 properties across 32 states valued at over $2 billion. Mr. Friedman began his career at KPMG in the Assurance & Business Advisory Services group. He is an active member of the community helping found the non-profit Adams Morgan Youth Leadership Academy and previously served as a board member of Washington Hebrew. He is a non-practicing CPA and received his undergraduate degree and MBA from the Kogod School at American University.
Benjamin Friedman has served as our Chief Financial Officer and Head of Investor Relations since December 31, 2020. Mr. Friedman has extensive experience in public and private financial markets, specializing in high yield and distressed investments across sectors and products. Prior to joining BOA Acquisition Corp., he was a Director and Senior Trader at Citigroup Global Markets leading the high-yield Energy and Utility trading franchise. Previously, he served as a Portfolio Manager at CQS, UK LLP, an $18 billion hedge fund and asset management firm focused on opportunistic credit investments. He was responsible for US high-yield credit hedge fund investments employing a mix of capital structure arbitrage, fundamental credit analysis, and relative value risk strategies to deliver returns. Additionally, he has taken part in a number of complex corporate restructurings and subsequent equity re-organizations. Mr. Friedman also was a member of the long-only multi-asset strategic investment team with over $7 billion in assets under management, managing a dedicated high-yield corporate credit book. He began his career at Bank of America Merrill Lynch on the leveraged finance trading team. He was named to Forbes Top 30 under 30 in 2017. Mr. Friedman received his undergraduate degree from the University of Pennsylvania, graduating Magna Cum Laude.
Stephanie Zimmerman has served as the Treasurer since December 31, 2020. Ms. Zimmerman has over thirty-five years of industry experience as a real estate lawyer specializing in the financing and structuring of complex transactions. Since 2008, she has been Vice President of Seligman & Associates, Inc., General Counsel for the Seligman Group, and President of the Seligman Family Office. In this capacity, she has shepherded numerous transactions and overseen the diverse asset pool of the associated Group and its affiliates. Prior to joining Seligman & Associates, Inc. she was an equity partner at both Clark Hill, PLC, as well as Honigman, Miller, Schwartz, and Cohn where she received number accolades for her work in the real estate sector. She is licensed to practice law in Michigan and Illinois. Ms. Zimmerman received her undergraduate degree from Michigan State University and her J.D. from the Detroit College of Law—Michigan State University.
Anthony Wanger will be one of our independent directors as of the effective date of the registration statement of which this prospectus forms a part. Mr. Wanger is a serial entrepreneur and investor with more than two decades of experience identifying and leading successful investments in the digital infrastructure market. Mr. Wanger has managed investments on behalf of several of the world's leading investors, including Sterling Partners, Pritzker Group Venture Capital, Goldman Sachs Group, Inc. and J.P. Morgan Asset Management. From 2007 to 2018, Mr. Wanger served as President and Founder of IO Data Centers, or IO, a global provider of data center services to the world's leading enterprises and technology companies. Mr. Wanger led capital raising, new market development, and strategic transactions ultimately selling the US assets and business to Iron Mountain Inc. for $1.37 billion. Additionally he sold IO's London asset to Equinix, Inc., in 2017 and IO's Singapore asset to Princeton Digital Group, an affiliate of Warburg Pincus in 2019. Prior to his work at IO, Mr. Wanger developed 120 E. Van Buren in Phoenix, AZ which grew into one of the largest carrier hotels in the United States. He sold the asset and colocation services to Digital Realty Trust in 2006 for approximately $180 million. Mr. Wanger began his career as a private equity investor at Sterling Partners focusing on real estate, M&A, and workouts. He received his undergraduate degree from Emory University and his J.D. from the Boston University School of Law where he was named a G. Joseph Tauro Scholar and an Edward F. Hennessey Scholar.
Jenny Abramson will be one of our independent directors as of the effective date of the registration statement of which this prospectus forms a part. Ms. Abramson is the Founder & Managing Partner of Rethink Impact, sitting on the boards of Ellevest, FutureFuel.io, Winnie, Sempre Health and as a board observer for Neurotrack. Previously, Jenny served as CEO of LiveSafe, a tech security company focused on preventing school shootings and sexual assaults. She also held leadership roles at The Washington Post, Personal (a data tech company), The Boston Consulting Group, D.C. Public Schools, and Teach for America. Jenny is a board member of the NFL Players, Inc. and DC Prep and a member of the board of trustees of Jacobs Foundation. She is also an active member of All Raise, co-leading their data efforts. Finally, she is an Advisory Board member of the Camden Partners Nexus Fund (an early-stage health focused VC fund). Jenny has been named one of Forbes' Impact 50 in 2020, Entrepreneur Magazine's 100 Powerful Women and a DC Tech Titan. She has been covered in The New York Times, in The Washington Post, and on CNN, interviewed on Squawk Box, featured at the Code Conference, at the United Nations, at the G7, and on Capitol Hill. She received bachelor's and master's degrees with honors from Stanford University, an MBA with honors and the Dean's Award from Harvard Business School (where she also served on the Investment Committee for Shareholder Responsibility for Harvard University) and was a Fulbright Scholar at The London School of Economics.
Lorron James will be one of our independent directors as of the effective date of the registration statement of which this prospectus forms a part. Mr. James is currently the Chief Executive Officer of James Group International, a privately held global logistics and supply chain management holding company. James Group specializes in the automotive sector providing numerous Fortune 500 companies with integrated technological and logistical expertise. Concurrently, he is the President of Magnolia Automotive Services, a joint venture with Toyota 'Tsusho, providing just-in-time processes for their US based manufacturing operations. He is also the President of TLX, a supply chain management IT software service that provides global shipment tracking and risk mitigation applications. Mr. James is active member of the community serving on the Board of Trustees for the Children's Hospital Foundation and the Dean's Council at the W.P. Carey School of Business at Arizona State University. He is a member of the Young Presidents Organization and Board Member of the Detroit Athletic Club. In 2014, he served by government appointment on the Financial Review Commission, helping oversee the City of Detroit's re-investment process post-bankruptcy emergence. Mr. James received his undergraduate degree from Arizona State University and his MSA from Central Michigan University.
Srikanth Batchu will be one of our independent directors as of the effective date of the registration statement of which this prospectus forms a part. Mr. Batchu has extensive experience as an operational leader and advisor at rapidly scaling PropTech companies. He currently leads finance, strategy, and business operations for Advertising at Instacart, a market leader in online grocery delivery services. Previously, he was an early employee and executive at Opendoor, the first and largest iBuyer of homes in the United States where he served in a variety of roles during its rapid expansion. During his time at Opendoor, the company expanded from less than 50 employees to nearly 2,000 and saw monthly revenue grow from under $10 million to over $500 million. He led the nationwide pricing and purchasing team responsible for over $5 billion in monthly U.S. residential real estate transactions with a team of over 150 professionals. He has significant expertise in technology investments through his work at Invus Group, Universal Music Group, and Bain Capital. He began his career at McKinsey as a management consultant. He received his undergraduate degree from Dartmouth College, graduating Summa Cum Laude, and his MBA from Harvard University.
Shane Battier will be one of our independent directors as of the effective date of the registration statement of which this prospectus forms a part. Mr. Battier is an accomplished businessman, philanthropist, and professional athlete with deep ties to his community. He currently serves as the Miami Heat's VP, Analytics and Basketball Development, leading a group deriving data-based solutions to guide the organizations strategic initiatives. In this capacity, he has been able to leverage his distinguished collegiate and NBA career to help the Heat succeed in the increasingly analytical world of professional sports. Mr. Battier is also the founder of the Battier Take Charge Initiative, which is dedicated to providing educational and developmental resources for underserved youth communities. He serves as a Senior Fellow for the Fuqua Center on Leadership and Ethics at Duke University's Fuqua School of Business and is a member of the National Advisory Board for the Positive Coaching Alliance. Mr. Battier received his undergraduate degree from Duke University where he was an Academic All-American and NCAA Basketball Champion.
Strategic Advisors
Sam Beznos is a Partner and the CEO of the Beztak Companies. For more than six decades, Beztak has developed, built, managed and invested in commercial, industrial and residential real estate throughout the United States. Beztak currently owns or manages approximately 35,000 apartments and 1,653,641 s.f. of retail and office. Beztak is headquartered in Farmington Hills, MI and also has offices in Boca Raton, FL and Tucson, AZ. Mr. Beznos is in charge of property management, asset management, finance, construction and accounting. He also specializes in acquisitions, land development and property rezoning and strategic planning and risk evaluation for the company. Mr. Beznos has been a member of the International Council of Shopping Centers ("ICSC") since 2005 and is an active member of the National Multifamily Housing Council ("NMHC"). He is also a member of the Young Presidents Organization ("YPO"). In 2013, Mr Beznos was selected for the "40 under 40" award by Crain's Detroit Business. In 2020, Sam was selected as a finalist in the EY Entrepreneur of the Year Award for Michigan and Northwest Ohio. Mr. Beznos attended University of Michigan and received a Bachelor of Arts with Distinction from University of Michigan in 2000 and received a Master of Science in Real Estate with Distinction from New York University in 2002.
David Glazer is currently the Chief Financial Officer and Treasurer for Palantir Technologies, a leading global software company that builds enterprise data platforms for use by organizations with complex and sensitive data environments. Mr. Glazer joined Palantir in 2013 and helped lead it through its direct public offering in 2020. Mr. Glazer began his career at Wilson Sonsini as an Associate focusing on Capital Markets, M&A, Venture Financings and Corporate Governance. He received his undergraduate degree from Santa Clara University and his J.D. from Emory University School of Law.
Dennis Ratner , served as co-Founder and Chief Executive Officer of Ratner Companies, the owner and operator of Hair Cuttery, Bubbles, Salon Cielo and Spa, Colorworks and Salon Plaza. The privately owned entity had over 1,000 salons and employed more than 10,000 stylist across 14 states and the United Kingdom. Mr. Ratner is active in the Washington D.C. community contributing time and resources to the National Zoo, the Capital Children's Museum, the Whitman Walker Clinic, and the United Jewish Appeal of Greater Washington.