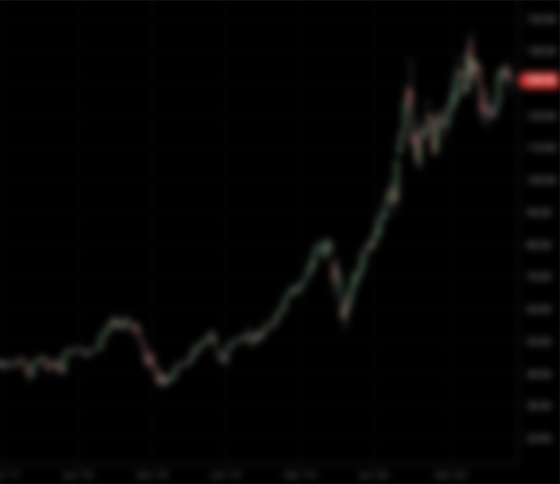 Raised

$101M

CIK

1847607

Focus

Artificial Intelligence, Cybersecurity, Technology
Tse Meng Ng, our Chief Executive Officer and Director , is a highly regarded and successful financier and businessman. In February 2019, Mr. Ng co-founded Ruifeng Wealth Management Pte Ltd, a Singapore Capital Markets Services licensed financial institution regulated by the Monetary Authority of Singapore with a market capitalization of approximately $2 billion, for which he serves as the chief executive officer. There, Mr. Ng and his team provide fund management services to ultra-high net worth individuals. From May 2014 to January 2019, Mr. Ng served as the Managing Director of Credit Agricole, an international full-service banking group. He was voted 'Outstanding Young Private Banker' in 2011 by Private Banker International, the leading journal for the global wealth management industry. Prior to that, Mr. Ng was a Director at Credit Suisse where he helped form the team that covered the North Asia markets and where he helped contribute the most net new money between 2008-2009. He started his career in 1998 at Citibank N.A where he managed a team of banking staff at a very young age. Mr. Ng earned a B.S. in Business from Nanyang Technological University. Mr. Ng is well qualified to serve on our board of directors due to his leadership skills and business acumen.
Han Hsiung Lim, our Chief Financial Officer and Chief Operating Officer , is an accomplished executive and leader. Mr. Lim retired from an 18-year career in the banking and asset management industry in 2018 and has since managed his own investments in public equities and fixed-income securities. From January 2016 to December 2017, Mr. Lim was a Senior Vice President in the Risk & Performance Management Department at GIC (formerly known as the Government of Singapore Investment Corporation), which manages Singapore's foreign reserves. From April 2009 to December 2014, he served as the Head of Credit Risk Management in the Risk & Performance Management Department at GIC where he was responsible for approving, managing and mitigating the firmwide credit exposure of GIC to its trading counterparties. From February 2000 to April 2009, Mr. Lim worked within the Financial Markets Credit Group at DBS Bank, where he rose up the ranks to Vice President in 2005 and was responsible for approving, managing and mitigating the firmwide credit exposure of DBS Bank to a portfolio of banks and non-bank financial institutions. He also has experience in managing credit exposure, as he was tasked with avoiding and mitigating DBS Bank's potential losses during the 2008 Global Financial Crisis. Mr. Lim has a bachelor of business degree (First Class Honors), with a major in banking and a minor in hospitality, from the Nanyang Technological University.
Benjamin Waisbren has served on our board of directors since March 2021. Since 2014, Mr. Waisbren has served as the President of Virtually There Holdings LLC d/b/a Ben Waisbren & Associates, which advises media companies and firms involved in distressed situations. From April 2019 through July 2020, Mr. Waisbren served as Chief Executive Officer and Chief Restructuring Officer of NanoMech Inc., a nanotechnology company that he led through a Chapter 11 case and its sale to a global company. He is also on the board of Vistas Media Acquisition Company, a Nasdaq listed blank check company, and previously served on the board of Wild Bunch AG, the German-listed, Paris-based award-winning film co-production and distribution company for ten years. Mr. Waisbren also held attorney positions at Lord Bissell & Brook LLP (now Locke Lord LLP) and Winston & Strawn LLP, during and after which he was engaged by the U.S. Department of Justice in the 1Malaysia Development Berhad money laundering matter. Mr. Waisbren's impressive legal and business career make him an excellent candidate for our board of directors.
Simon Eng Hock Ong will serve on our board of directors following the completion of this offering. Mr. Ong currently serves as the Chief Financial Officer of Rich Capital Holdings Limited, a company listed on SGX Catalist. Prior thereto, Mr. Ong worked as the Executive Director of Asiaphos Limited from 2012 through June, 2019, and remains as with Asiaphos as a Non-Executive Director and as a member of their audit committee. Previously, Mr. Ong also served as Group Finance Manager and as Chief Financial Officer of Hwa Hong Corporation Limited, a company listed on SGX-ST Main Board, and as a director of corporate and financial planning of the King George Development Corporation, a company listed on the TSX Venture Exchange (formerly known as the Vancouver Stock Exchange). Mr. Ong has a degree in accounting from North East London Polytechnic (now known as the University of East London) and is a Fellow of the Association of Chartered Certified Accountants and a Certified Practicing Accountant in Australia. Mr. Ong's experience working with public companies and his strong background in finance and accounting make him a strong candidate to serve on our board of directors.
Vincent Yang Hui will serve on our board of directors following the completion of this offering. Mr. Hui currently serves as the Chief Executive Officer of abComo eCommerce Pte Ltd, a multinational influencer platform that he founded in 2020. He also co-founded Long-bridge, an overseas asset investment company, in 2019, and Alphabit Consulting Pte Ltd, a Singapore based technology consulting company. From 2014 to 2018, Mr. Hui served as a Business Development Director for the Alibaba Group and Ant Financial. Mr. Hui has a BSc in Information Management and Information Systems from the University of Electronic Science and Technology of China and a graduate diploma in systems analysis from the National University of Singapore. Mr. Hui's qualifications to serve on our board of directors includes his entrepreneurial experiences and educational background.
*Advisors*
In addition to our management team and board of directors, our team will include Chandra Tjan and Stephen Lee, who shall serve as advisors. None of these individuals have any contractual obligation to us or are otherwise required to commit any specified amount of time to our affairs; however, we expect that certain of these individuals will, on average, dedicate a significant amount of their professional time on our affairs.
Chandra Tjan is a heralded entrepreneur with a record of success as a venture capitalist in Southeast Asia. Mr. Tjan started his career as a banker at Citigroup and Credit Suisse in Singapore. After a decade in the banking industry, Mr. Tjan saw a huge opportunity in Indonesia's technology sector, and in 2009 he co-founded East Ventures, an early stage capital venture firm. During his tenure in Indonesia, Mr. Tjan was responsible for dozens of investments in early-stage start-ups, including the online marketplace Tokopedia and all-in-one travel booking platform Traveloka. In 2015, Chandra co-founded Alpha JWC Ventures, an institutionalised and independent VC fund targeting early-stage tech startups across Southeast Asia, with a strong focus in Indonesia. The firm currently manages approximately $200 million across two funds, making it the largest early-stage fund in Indonesia, with 36 active portfolio companies. With over a decade of experience in tech investment, Mr. Tjan has invested in over 60 companies in Asia and the United States. He currently sits on the board of some of the leading tech companies in Asia, including FundingSocieties, Carro, GudangAda, Bobobox and OnlinePajak. Mr. Tjan graduated from The University of Sydney with a triple major in finance, economics, and management, currently attends the Owner-President Management (OPM) Program at Harvard Business School, a 3-year residential program for business owners and entrepreneurs, and is a member of YPO's (Young President Organization) global leadership community.
Stephen Lee is an experienced and respected executive with experience across a wide variety of sectors and industries. In 1994, Mr. Lee joined AIF Capital and has been a Partner and Investment Committee Member since 2001. He has been actively involved in deal origination, transaction execution, investment management and portfolio monitoring and represents AIF Capital on the boards of various portfolio companies. His sector investment experience includes manufacturing, industrial, media, pharmaceutical and healthcare, aquaculture, consumer, new materials, telecommunication, logistics and transportation in multiple countries, including China, Hong Kong, Taiwan, Indonesia, South Korea and Singapore. Mr. Lee has been involved in multiple prominent deals in the Asia-Pacific region, including Aofeng Hi-Tech Company Limited (the largest carbon fiber composite company manufacturer in Asia), Oceanus Group Limited (the Singapore-listed leading aquatic company in Asia), CN Innovations Holdings Limited (the leading smartphone manufacturer in China and Asia), Shandong Buchang Pharmaceutical Co. Ltd. (China's largest producer of traditional Chinese medicine), Charm Communications Inc. (a leading Chinese media company in China that was previously listed in the United States), Bharti Infratel Limited (India's largest mobile operator in India), Bestime Pharma (Asia) Limited (leading antibiotics drug manufacturer in China), PT Excelcomindo Pratama (leading mobile operator in Indonesia) and PT Marga Mandalasakti (operators of the longest toll road in Indonesia).